All the rules are in her favor.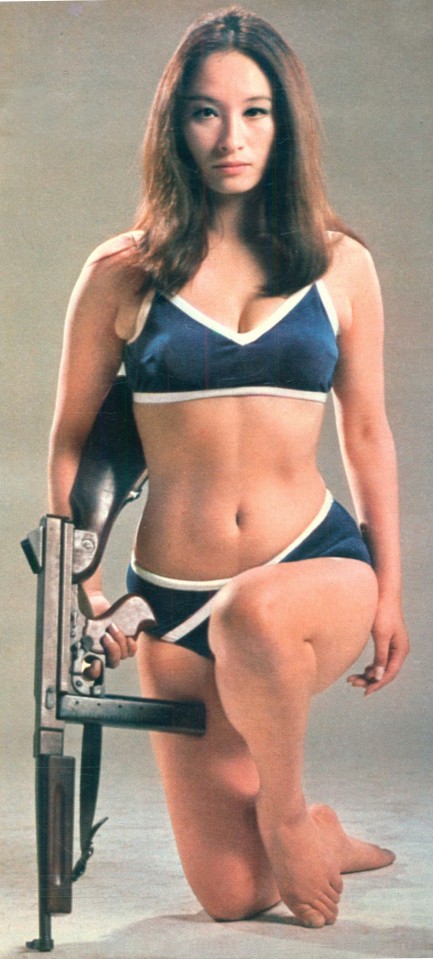 Kyôko Enami poses here in a promo image made for her crime thriller
Onna koroshiya: Mesu inu
, known in English as
Hitwoman Bitch
and
The Art of Assassination
. Enami was a go-to actress during the 1960s and made about eighty films over the course of that decade alone, eventually ending up with more than one-hundred and sixty film and television credits. With output like that we'll probably circle back to her at some point. This shot was made in 1969.


---
Rare talent. Reasonable prices. Results guaranteed.

Above are three promo posters for the Japanese actioner Onna koroshiya: Mesu inu, which in English was called The Art of Assassination and, interestingly, Hitwoman Bitch. It's about a woman who works as a restaurant hostess but moonlights as an assassin, and draws an assignment killing a rich businessman but gets entangled in all kinds of complications. The lead is Kyôko Enami, whose amazingly long career lasted from 1960 until 2018, when she died aged seventy-six. These beautiful posters are fitting tributes. The two tateken sized promos look identical at a glance, but upon closer inspection you'll see that they're different in several respects. We'll circle back to Enami a bit later. Onna koroshiya: Mesu inu premiered in Japan today in 1969.


---