Delon and company play cops and robbers in the City by the Bay.

Once a Thief opens with a San Francisco nightclub drummer playing a cracking solo, cymbal crashes synched to quick edits, and we immediately think we're in for some sort of revolutionary beat generation noir, with the edgy rhythms and nervous energy that idea entails. But the movie quickly subsides to conventional pacing, telling the story of a former thief gone straight suspected of a recent murder, and the cop determined to put him away—guilty or innocent. Alain Delon plays crook-turned-family man Eddie, and Ann-Margret is his wife Kristine. Even if the movie doesn't live up to its jazzy opening, getting Sweden's hottest actress and France's hottest actor together should be a can't-miss proposition.

Though Eddie is innocent of the murder, police harassment costs him his job. But when you're broke you can always count on family—to make things worse, that is. Eddie's criminal brother shows up and wants help with a bank robbery. After a few fraternal preliminaries, Eddie decides to partner up with his erratic bro, which is when his troubles really start, because his darker nature emerges and it isn't a pretty sight. Ann-Margret, working from the hysteria-as-acting playbook, is not pleased with these developments and over-emotes her displeasure at every opportunity. Even if criminal conspiracy doesn't do Eddie in, marital strife might.
Once a Thief oozes cool, but in the end it's a middling heist drama that asks a bit too much of its principals. It didn't do well in 1965, and we suspect it'll be the least liked offering at Noir City. Audiences may respond to a few aspects, though: there are some nice San Fran exteriors, Lalo Schifrin's soundtrack is top notch, and character actor John Davis Chandler knocks his role of the druggy hepcat villain Jimmy Sargatanas out of the park, over the promenade, and into McCovey Cove. His line, "I don't dig women," paired with a sneer and a fatal gunshot, will probably bring the house down. As for Delon and Ann-Margret, well, at least they look good.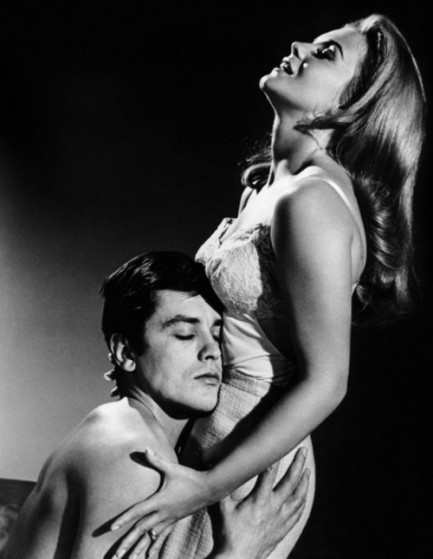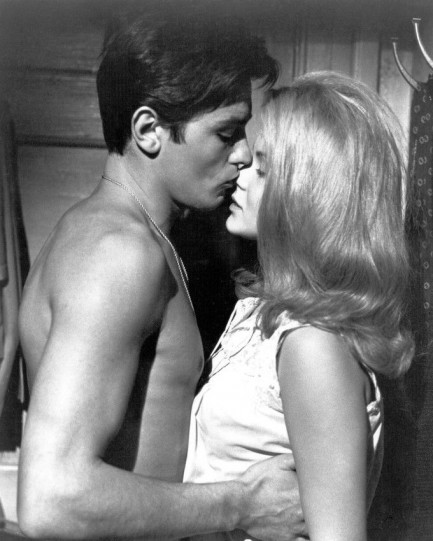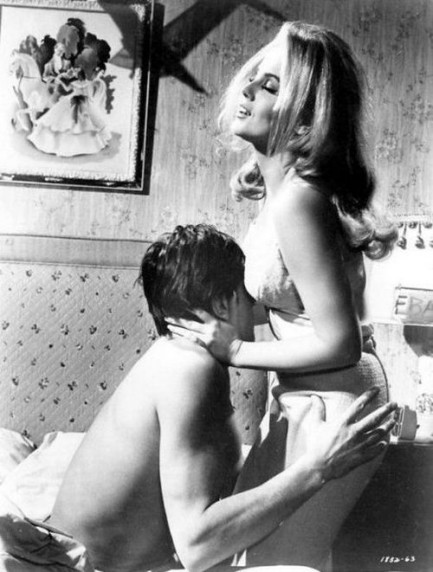 ---
Assorted album sleeves from Argentine soundtrack maestro Lalo Schifrin, circa 1970s.

---