Don't believe the folk tale. Crossing my path is the very best luck.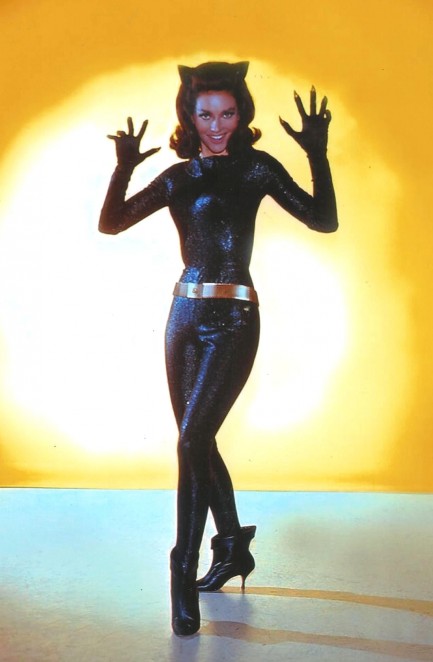 Lee Meriwether poses in costume as Catwoman in this shot made during the filming of the 1966 movie Batman: The Movie, one of the goofiest products of the era. It also produced one of the funniest extended gags in cinematic history, involving Batman trying to dispose of a bomb. We go into more detail on that classic comedy moment here. Meriwether also appeared on the Batman television show, and though known mainly for playing Catwoman, amassed more than one hundred film and television credits during her career, which was still going strong up until 2019. With that kind of résumé it's certainly possible she'll show up here again.
---
Some days you just can't get rid of a bomb.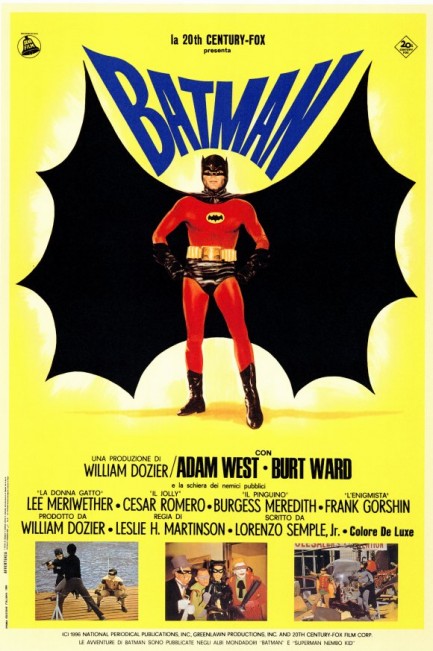 Is the original Batman movie cheesy? Well, let's just say that's like calling a truffle mildly flavorful. In one scene Batman needs to dispose of a smoking bomb. He runs along a wharf, but no matter which way he speeds with this thing he cannot unload it. Everywhere, innocent people are obliviously threatening to become collateral damage. Nuns stroll, lovers neck, marching bands play, women walk with babies. The Caped Crusader is blocked on all sides as he runs every which way like mad, and the scene just goes on and on. Thwarted at last by a school of ducks, he sighs and says to himself—but also to his audience—"Some days you just can't get rid of a bomb."
More than any other, that line sums up Batman. Plot? Sure, there's a plot. Joker, Penguin, Catwoman, and Riddler join forces to rid Gotham of the Dynamic Duo. Cast? Absolutely. You've got Lee Meriwether, Burgess Meredith, Frank Gorshin, Cesar Romero, and the immortal Adam West as Batman. But don't worry about that stuff—just watch the film. Its cynicism-free humor is almost unrecognizable as such in our modern, jaded age, but even so, it will knock you out of your chair laughing at least once. We guarantee it. And if it doesn't? Well then, you're a soulless zombie. Batman was released in the U.S. today in 1966.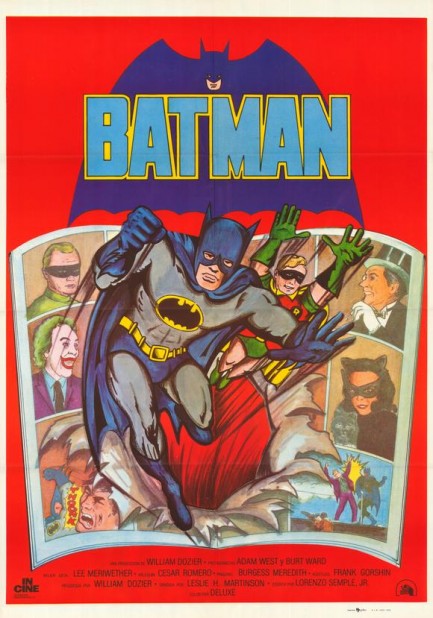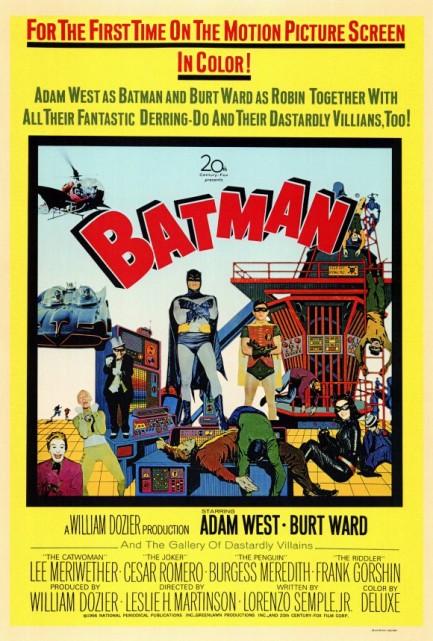 ---