Friends have told me I need to be more upbeat. So I got new friends.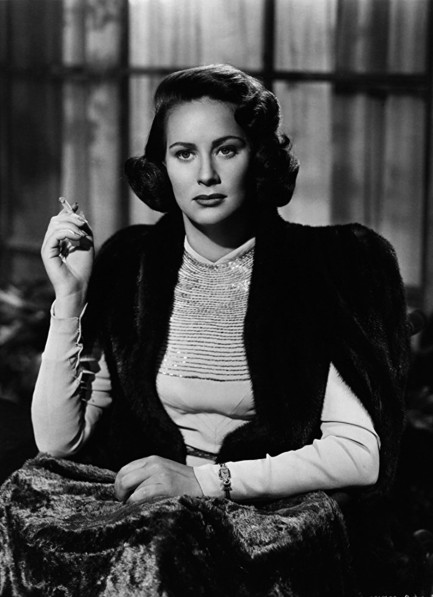 Alida Valli was born in Pola, Italy, a place that's now part of Croatia, back in 1921, and was acting in Italian movies by 1935. She eventually became a global star and racked up more than one hundred film credits, including in The Paradine Case, The Third Man, Les Yeux san visage, aka
Eyes without a Face
, and The Cassandra Crossing. The shot you see here was made for her 1950 drama Walk Softly, Stranger.
---
I'm kidnapping and murdering these innocent women for you, so stop with the puppy dog look.
Les Yeux san visage, aka Eyes without a Face, is a macabre, artful and surreal French film about a plastic surgeon, played by Pierre Brasseur, who is obsessed with finding a new face for his disfigured daughter. Like most mad scientists, Brasseur is worthy of both pity and scorn, as his corrosive guilt over having caused the accident that ruined his daughter's life drives him to steal faces from other women. Every mad scientist has a sidekick, and here the role is ably filled by Alida Valli, who noir buffs remember from Orson Welles' great The Third Man.

A scheme involving kidnapping women and stealing their faces has to go awry at some point, but to find out what happens you'll have to watch the film. In the meantime enjoy the brilliant promo art, which comes in two versions, both featuring disfigured Edith Scob gazing forlornly from behind a white mask. Les Yeux san visage received mixed reviews when it opened, but art has a way of outlasting critics, and now director Georges Franju's brooding little horror tale is an acknowledged classic. It even inspired Billy Idol to write a hit song—and that can't be bad. Les Yeux san visage premiered in France today in 1960.

---