It don't mean a thing if it ain't got that swing.

One good swing deserves another, and since we screened Tarzana, sesso selvaggio, we thought we'd check out another Italian female Tarzan movie, 1968's Luana la figlia della foresta vergine. Basically, a man who disappeared into the African jungle many years ago is sought by the daughter he left back in civilization. The father had taken a second wife who bore him a second daughter. Unbeknownst to the first daughter, her father and his new wife died, and the second daughter grew up in the jungle alone, befriended by birds, primates, and an assortment of big cats. So the first daughter leads a jungle expedition and ends up stumbling upon a half sister that spends her time swinging on vines from water hole to water hole.

Describing the premise of this movie was probably more trouble than it was worth. All we really needed to say is that it's a film that features hot French actress actress Evi Mirandi and hot Vietnamese actress Mey Chen, aka Mei Chen Chalais, who has no lines at all but looks great running around in a loincloth. She also knows the jungle well enough to avoid the carnivorous flowers, something that—crucially—can't be said of others. The rest is unimportant. The poster art above is interesting, we think. It's signed, illegibly, and nobody has yet determined who the artist was. Someone in Italy needs to work that out. We'll just wait here trying to decide whether Luana la figlia della foresta vergine was actually any good. It premiered today in 1968.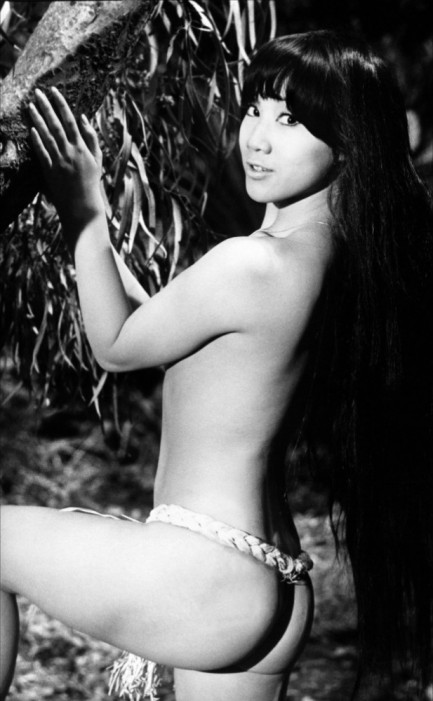 ---