There was only one, but you could own an assortment of reproductions.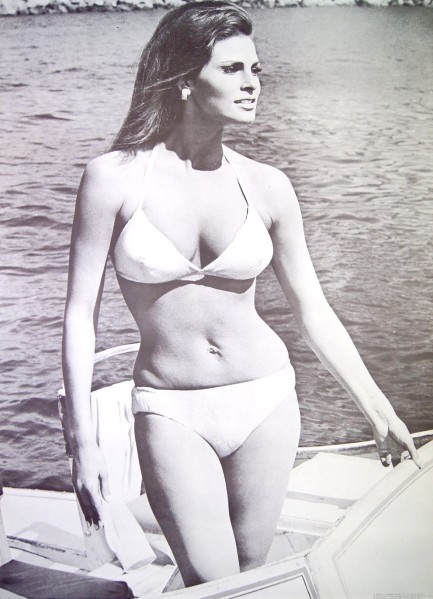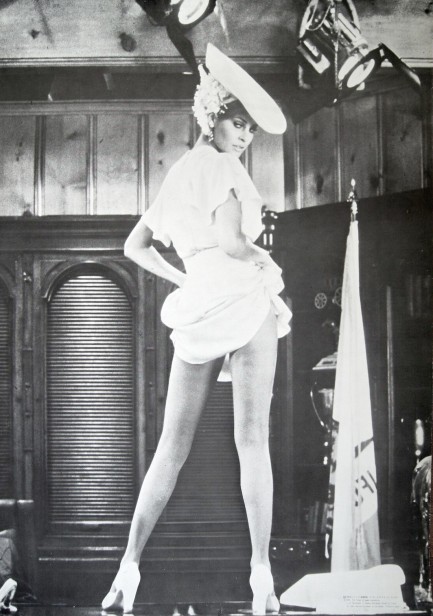 We wanted to circle back to the legendary Raquel Welch, who died a couple of months ago. We've been collecting material on her for years, but Hollywood deaths are usually unexpected, which means whatever we collect isn't ready to share at a moment's notice. Above we have three items for you. These are pin-up posters from the U.S. and Japan. The first is a life-sized door panel poster for the big screen caper The Biggest Bundle of Them All, printed in 1969. The second is for the 1967 adventure Fathom, printed when it was released in Japan in 1971. And the third is for 1970's Myra Breckenridge, which was released in Japan the same year, resulting in a 1970 copyright on that poster. These are extremely rare items. And Raquel Welch was an extremely rare star.
---
What's scarier than National Informer Reader? Actually daring to look inside.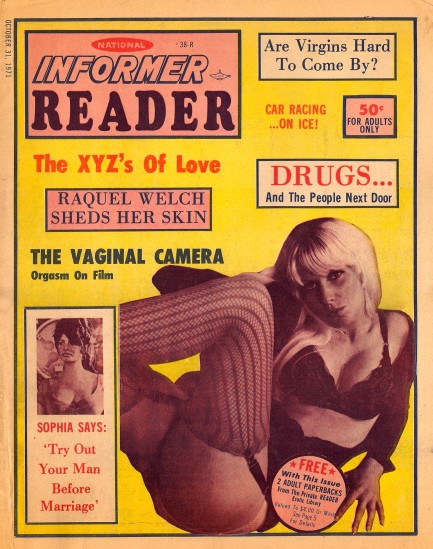 On the opposite end of the tabloid spectrum from yesterday's Top Secret, we have an issue of National Informer Reader published today in 1971. You may remember our previous entries on National Informer Weekly Reader. What you see above is simply the earlier, monthly iteration of the same rag. You wanna be scared on Halloween? Just peel back the cover on this baby.
Reader
editors start by donning their anthropology hats and telling readers that by the year 2000 there will be 2.5 women on Earth for every man. You know what that means right? "
In the year 2000 men will be catered to by women as in no other era in the history of mankind. Every week will be a special week dedicated in some way to the male sex. For instance, one week will be called National Sex Week, and if a man gives at the office he doesn't have to give at home. 2000 is the start of the era when men will have the whip hand."
Because men need more control, right? Well, if that prospect isn't frightening enough, Reader

tells us California is a breeding ground for devil-worshipping cults, drugs are destroying family life via osmosis from bad neighbors, virgin women are lamentably impossible to find anymore, and psychopathic outlaws and sex perverts have invaded America's freewheeling outdoor music festivals. Readers also get to solve a murder mystery (which you can try below). All very scary.
Elsewhere in the issue, readers get Raquel Welch (just below) in a promo shot from Myra Breckenridge

, and two photos of Malta-born British twins Mary and Madeleine Collinson, who posed together for

Playboy's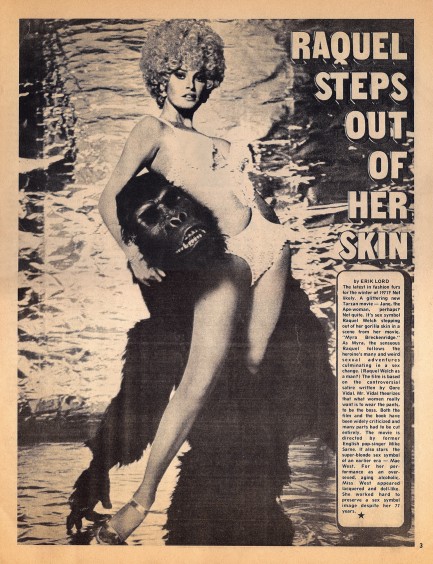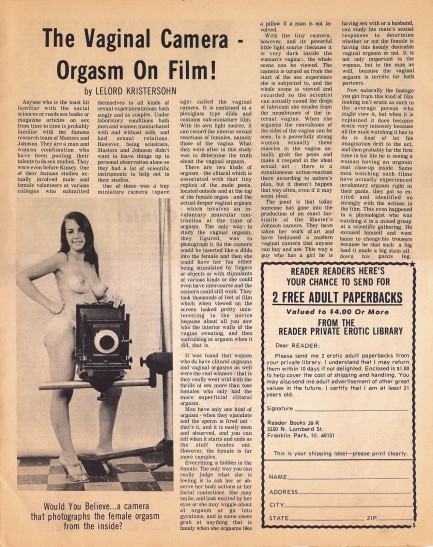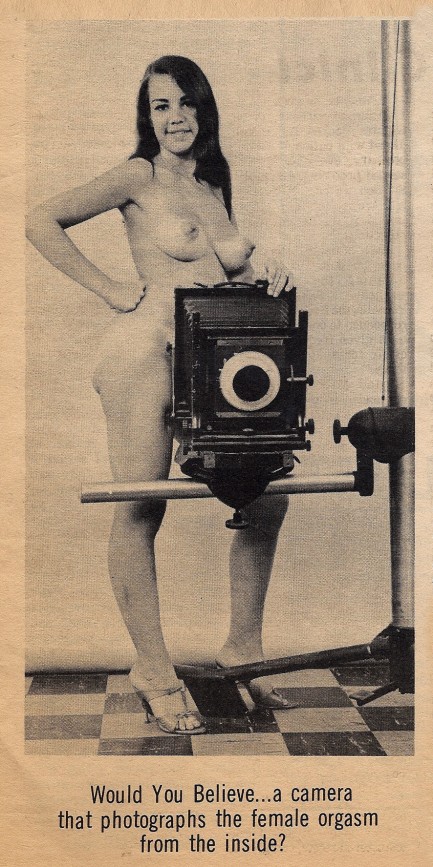 October 1970 centerfold and were the first (but not last) identical twins to do so. Both also appeared in movies, always together, because, well, twins. Their most remembered feature is Hammer's schlock vampire classic
Twins of Evil
(although only one twin is a vampire in the movie). Sadly, Madeleine Collinson died last month on Malta
Lastly, Sophia Loren urges women to have sex before marriage. Loren describes women as "ridiculously moral. So they go out and marry a man without having a love affair first to find out if they are compatible." Any potential husband, she says, might be anything from a sadist to a eunuch, and she recommends premarital sex, trial cohabitation, and state mandated probationary marriage that doesn't legalize until three years have passed.
We have a few scans below, about fifteen issues of National Informer and National Informer Weekly Reader we've already shared (we'll get you started in the archives here, here, here, and here), and we have nine more issues we hope to get through eventually. If that prospect doesn't scare you nothing will.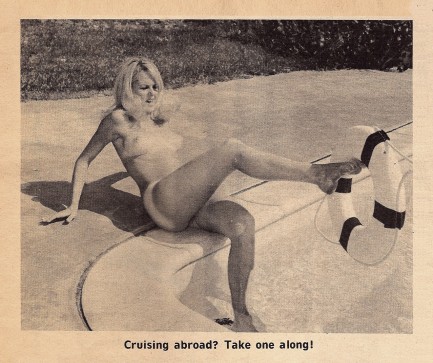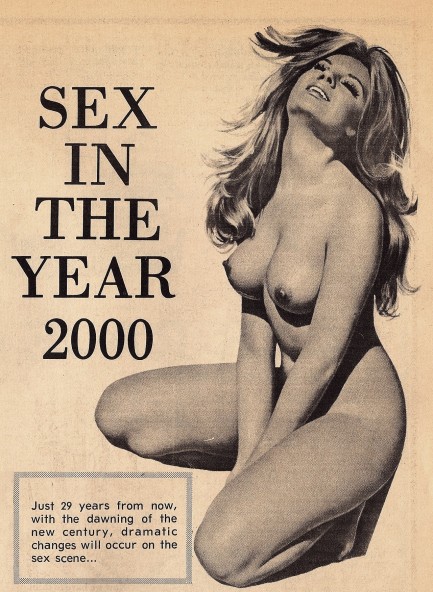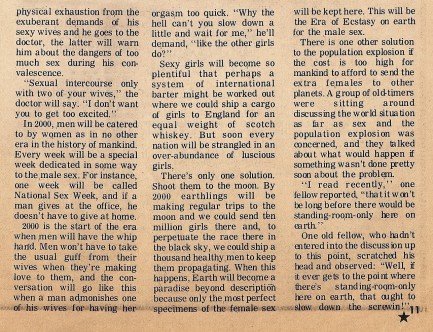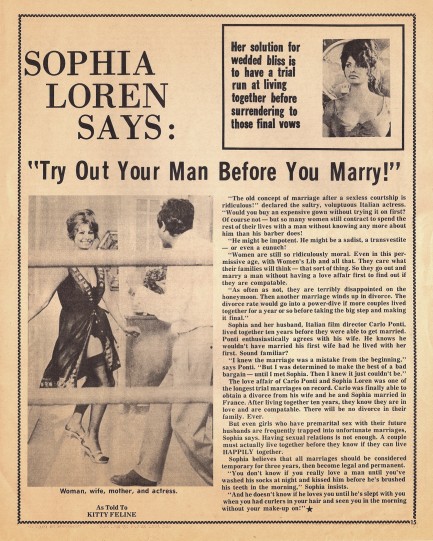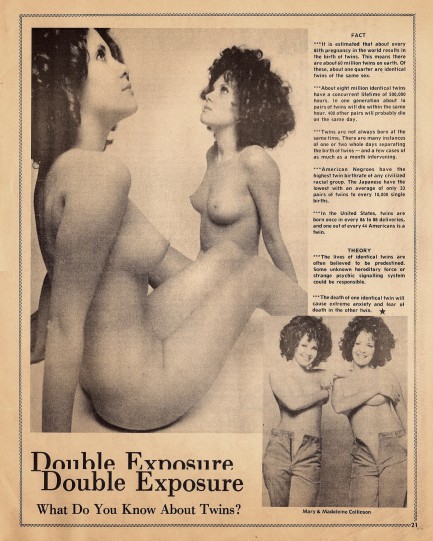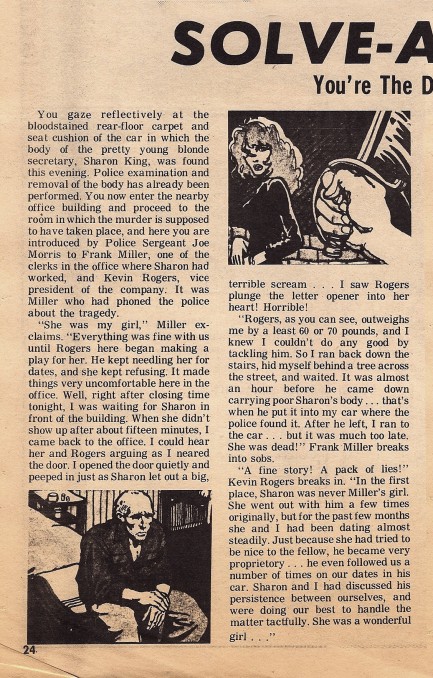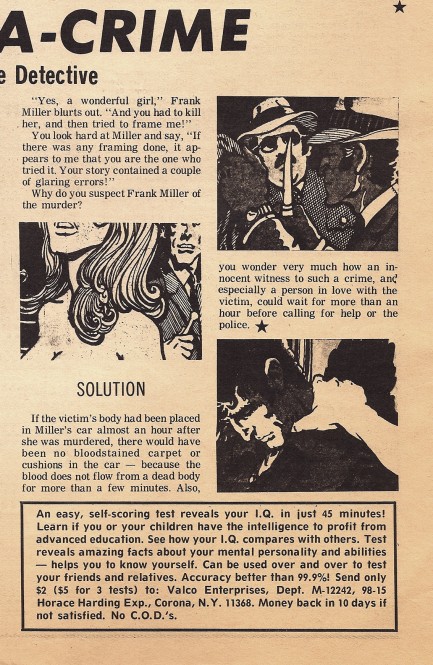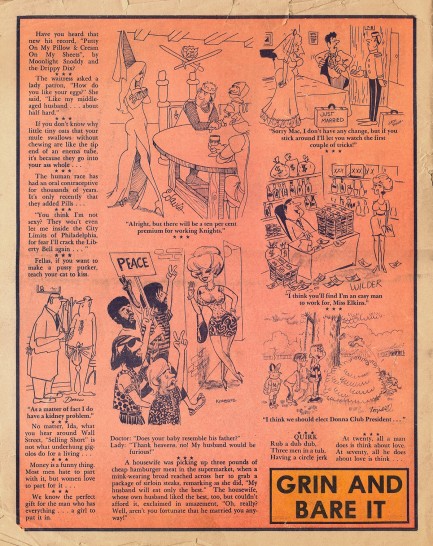 ---