Crucifixion, death, and insurrection.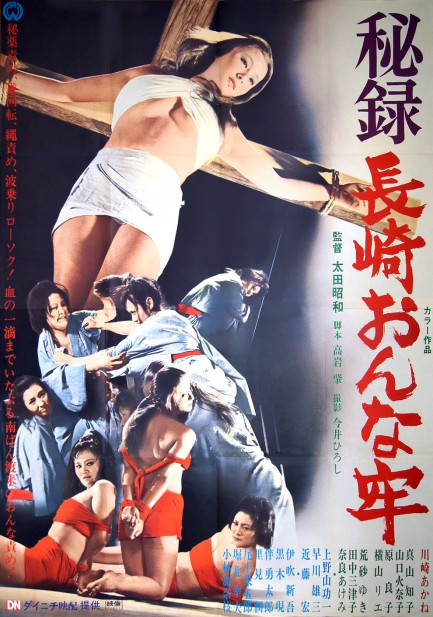 Last night we asked the Pulp Intl. girlfriends if they wanted to watch a movie and they said no because the movies we pick are always bad. That obvious slur against our taste aside, we explained yet again that we choose poster art, not movies. Which is to say, we merely react to interesting vintage movie promos by following where we're asked to go—to the sofa for a screening. The above poster for Hiroku Nagasaki onna-ro, aka Nagasaki Women's Prison is about as successful as Japanese promo art gets. With its graphics, colors, and weird-ass content it demands that you watch the movie. The fact that it's a quasi-sequel to 1970's successful Onna-ro hizu, aka Island of Horrors gave us hope it would be good.
So we watched and what we got was Akane Kawasaki, Tomoko Mayama, and others in a women-behind-bars flick set in the seventeenth century that starts with a crucifixion, ends with a crucifixion, and has lots of scheming, catfighting, and mayhem between. The only English review we found online said the crucifixions were a framing device—i.e. we see the same woman up there both times and the film explains how she got there. That isn't true. We see two different women crucified. The first serves mainly as an example of what happens to unruly prisoners, which of course is what Kawasaki and company quickly become. Escape may not be in the cards, but at least they exact some measure of revenge against their male tormentors before all is said and done.


These crucifixions, we should mention, are not like what you see on the poster. That image is designed to trick you into watching something a bit more screamy, stabby, and bloody than you'd expect, so proceed with caution. In the end, we didn't like the movie very much, and we got to thinking maybe our girlfriends are right. Maybe we do watch a lot of bad movies. Maybe they're smart to avoid them. But no worries—we don't need no icky old girls watching movies with us anyway. Hiroku Nagasaki onna-ro
premiered in Japan today in 1971.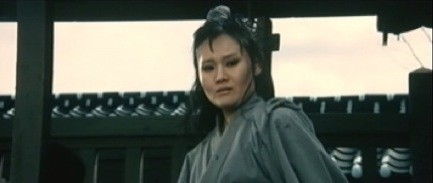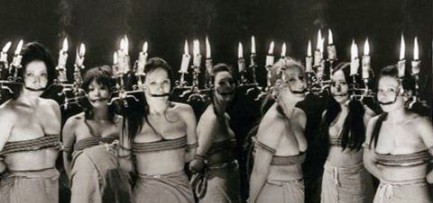 ---
If this is the new Earth we'll just stick with the old one.
Today in 1957 in the Soviet Union, this photo was shot of an underwater nuclear detonation at the Novaya Zemlya Test Site, located on the Novaya Zemlya archipelago in the Arctic Ocean. Novaya Zemlya means "new earth" in Russian, but might as well mean "nuclear earth," considering 224 tests were conducted on the islands amounting to 265 megatons of TNT. To put that in perspective, all the explosives used during World War II, including the two nuclear bombs the U.S. dropped on Hiroshima and Nagasaki, amounted to only two megatons.
---
Rare piece of WWII memorabilia.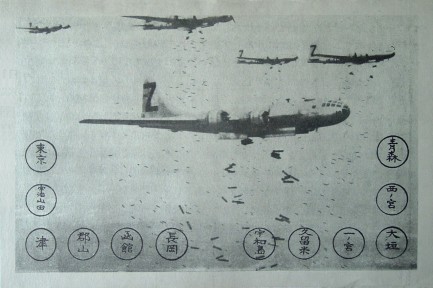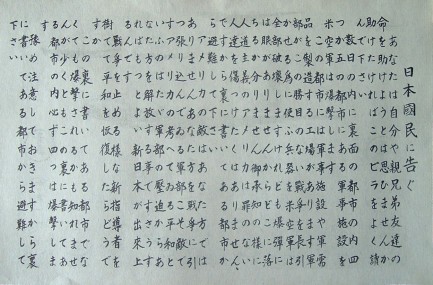 I thought this might be up your alley, since you post nuclear explosions and cold war stuff. It's a leaflet dropped on Nagasaki during WWII. I believe we had already hit Hiroshima at this point, and this leaflet is warning the people of Nagasaki that they're next and had better get out of the city. I thought this might be valuable, but then I saw that a lot of websites had some. And I even saw one on Ebay. I imagine U.S. personnel must have kept these as souvenirs, because I doubt any survived from Nagasaki. Interesting thought. Anyway, I thought you might find this interesting. Nice website.
Submitted by D. Callil
Thanks, D. These are an awesome share. Your scans were huge, but the horizontal orientation of the art in our narrow column crunched the images down pretty small. So, we've reposted these vertically for people who want to get a slightly better look. Just drag or save to your desktop and rotate the images.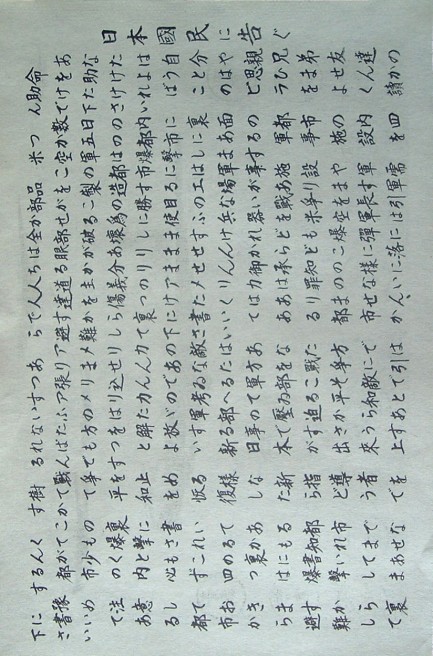 ---