You know how movie stars sometimes say they wish they could be anonymous? Welcome to the cover of V.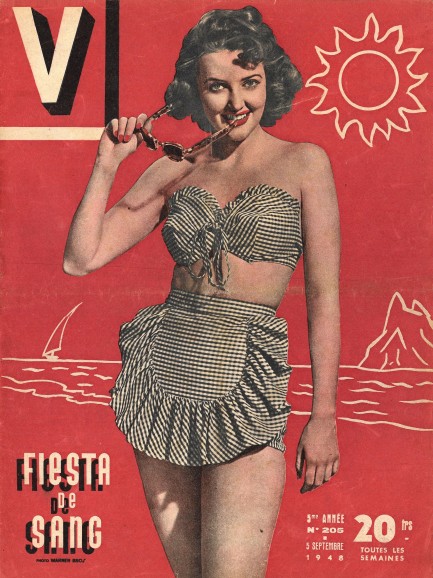 This issue of V was published today in 1948 and features art by Jean David, which accompanies, as always, celeb content and bit and pieces of French culture. As we've noted before, writers like Hilary Conquest and others often don't bother to identify the movie stars in these issues because they're ancillary to the text. For example, the story "Pour l'amour de Tex Julia," talks about actual women of the Old West, with photos of Jane Russell and others serving merely to illustrate. However the magazine does at least identify Barbara Bates, Juliette Greco, Yvonne DeCarlo, and Olga San Juan. You can probably guess where we're heading with all this—the person on the cover is unidentified. The editors always did this, and it's a bit maddening. Yes, we know—we should recognize this person, us being a nostalgia website and all, but there are a lot of vintage actresses. It's difficult to know all their faces definitively. Have an idea on this o
ne?
Drop us a
line at editor@pulpinternational.com. The photo is a Warner Bros. promo, and you already have the year.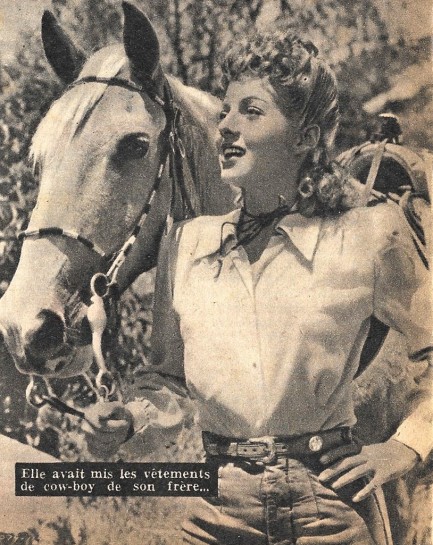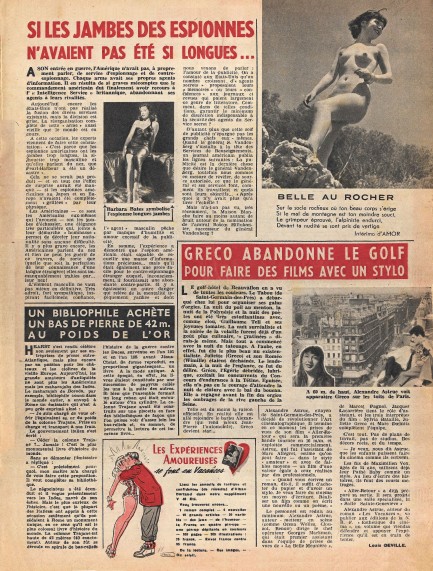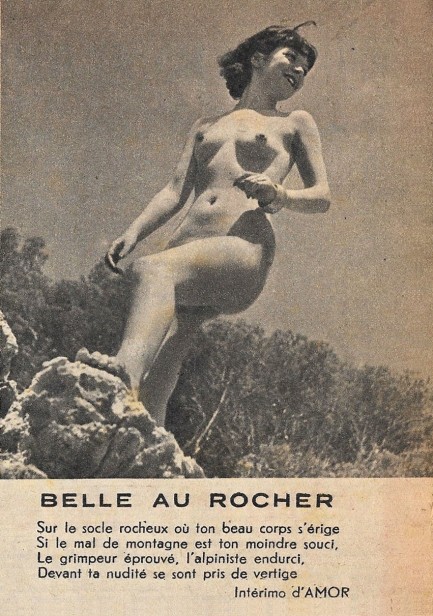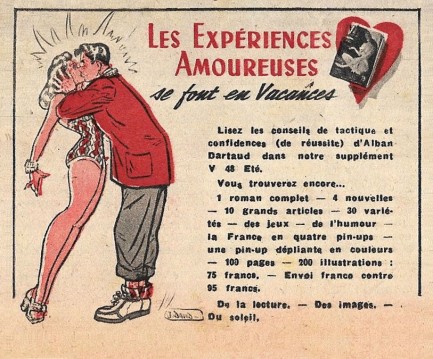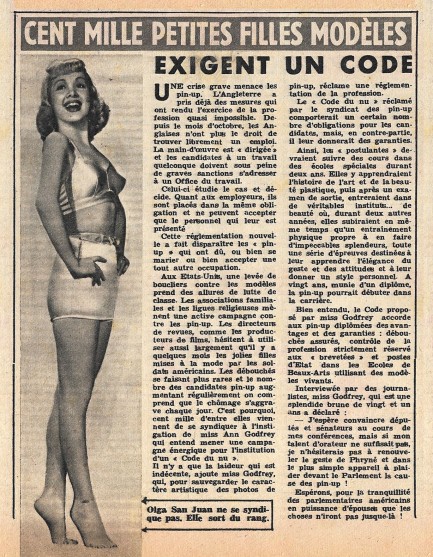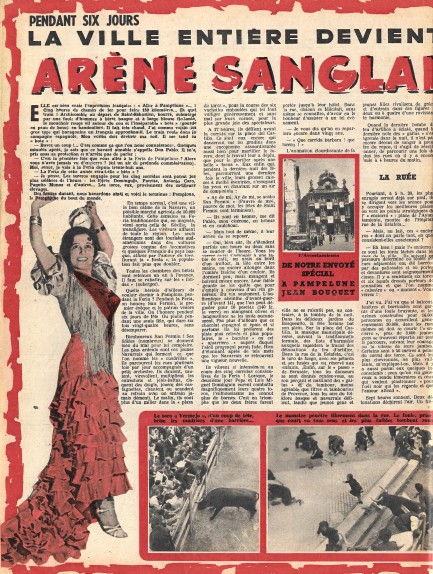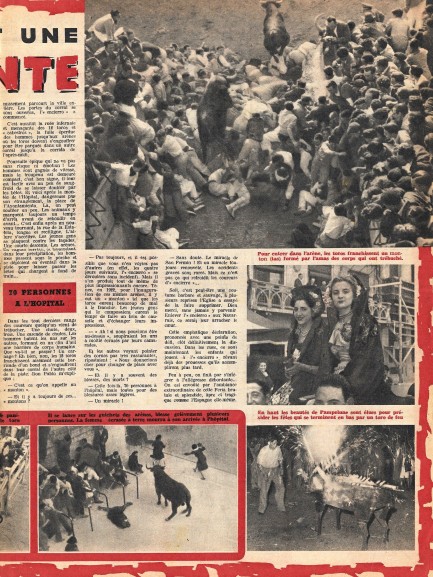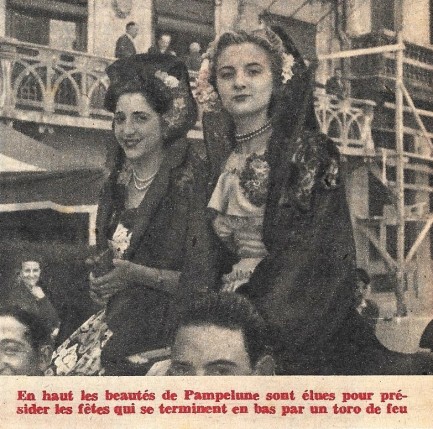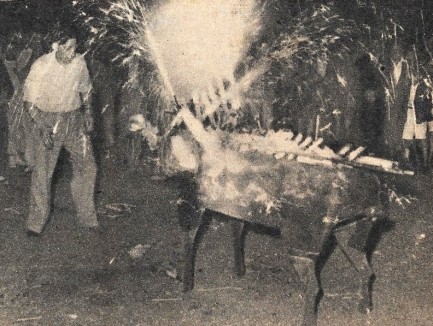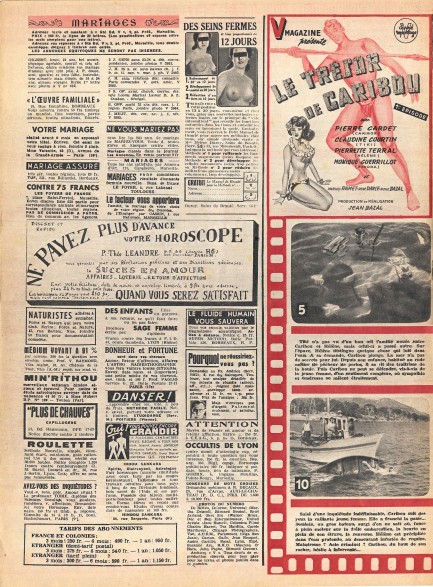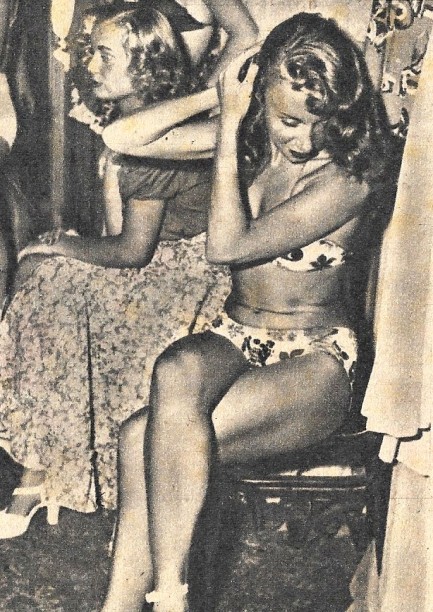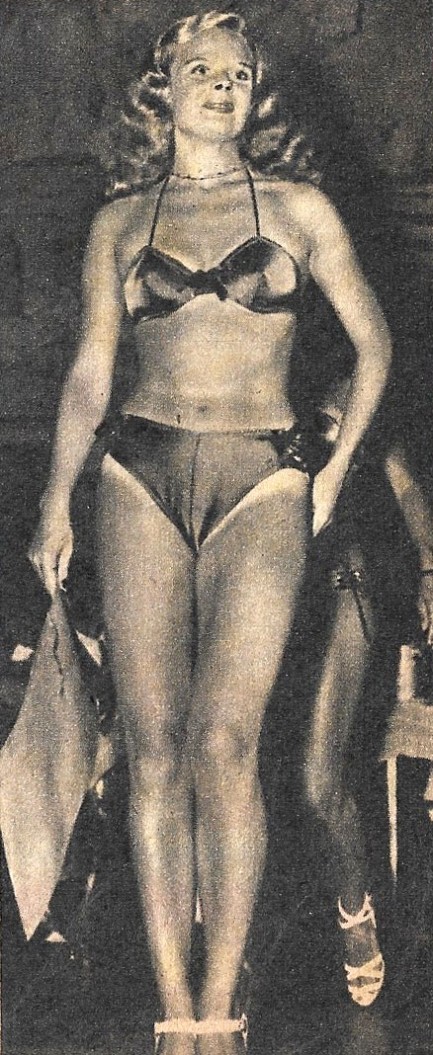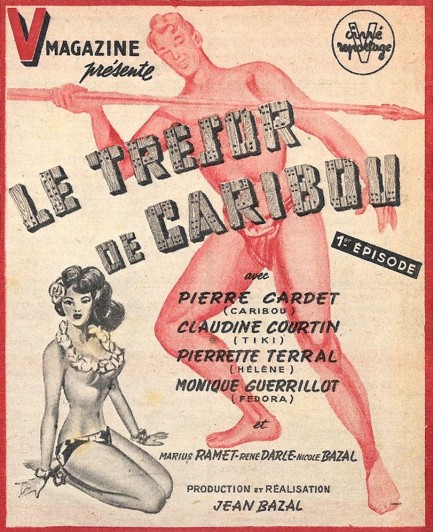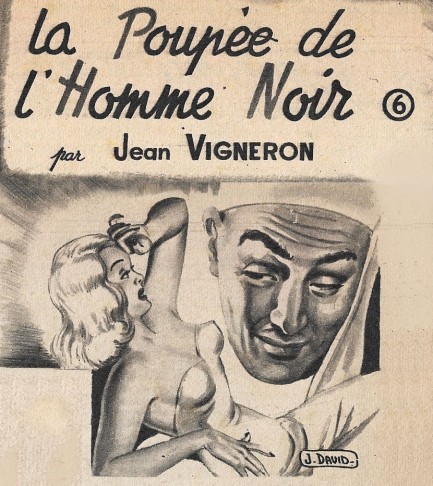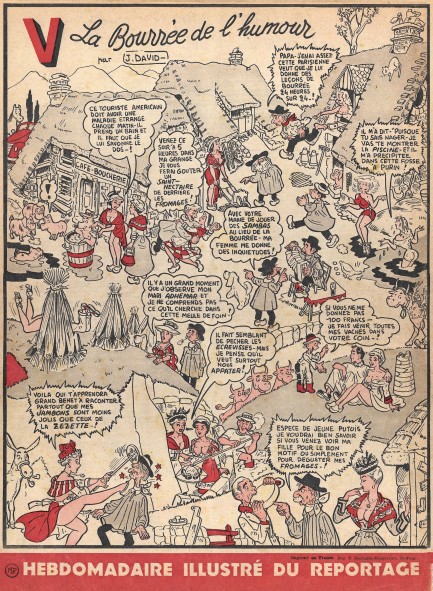 ---
Maybe we'd understand the principal if we spoke the language.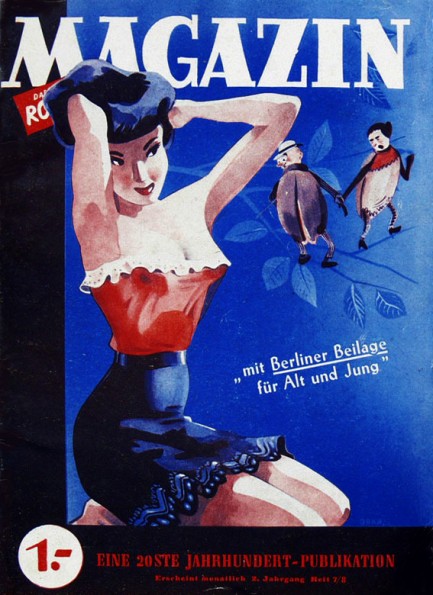 We have no idea what's going on in this 1950 issue of the West German magazine Das Ronke because German is not one of our languages. What are major stars doing paired with various automobile brands? Nein idea. Are they ads? Possibly. We've seen American stars used in foreign ads before. But ads imply legitimacy, so why are there naked women in the magazine? We ask because you would think, especially in 1950, no Hollywood actress would wish to be associated with a smut publication, especially one that has broken the magical pubic hair rule that at the time defined obscenity. It's all destined to remain a mystery to us until we find ourselves a German somewhere. We'll try the nearest pub and get back to you on this later.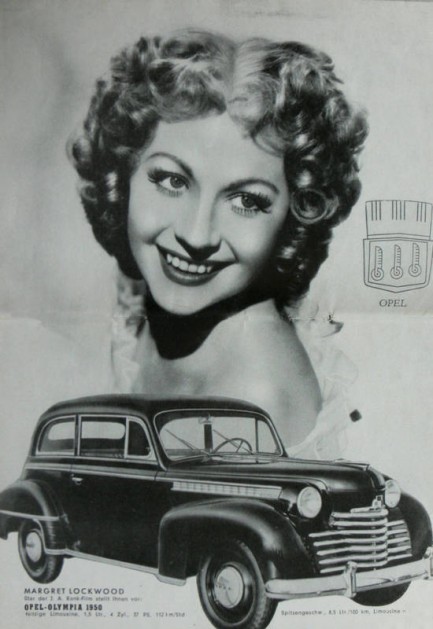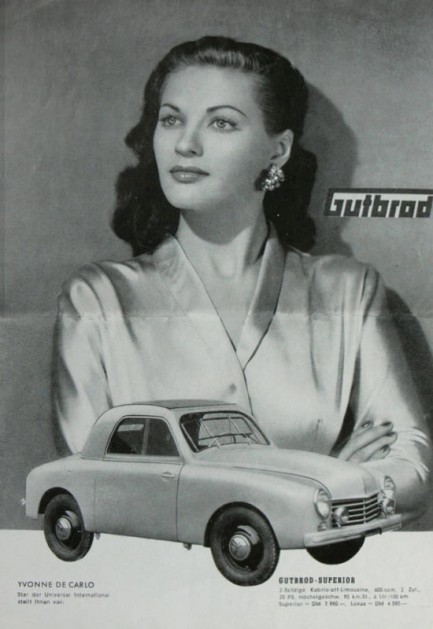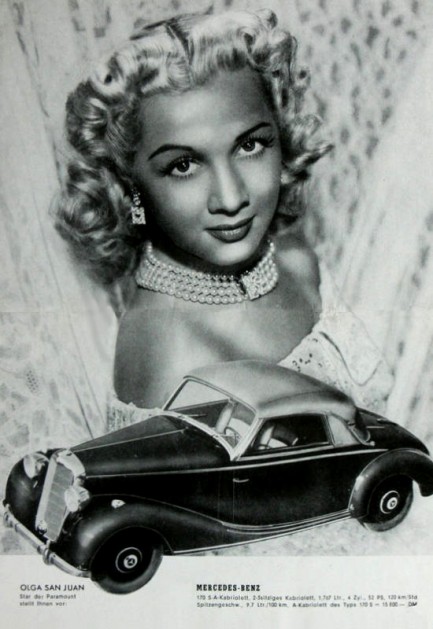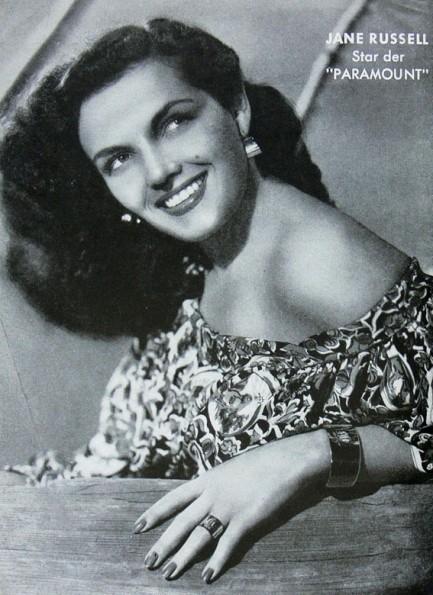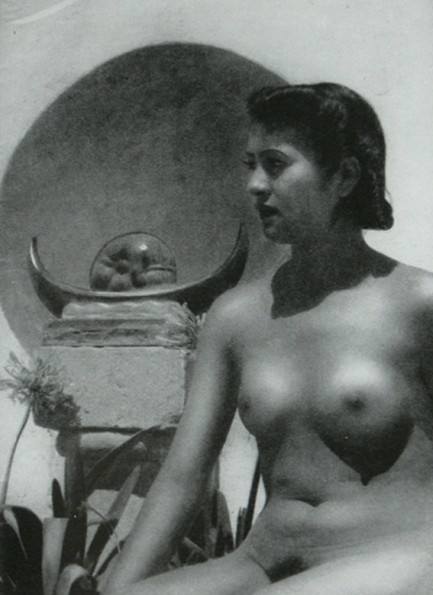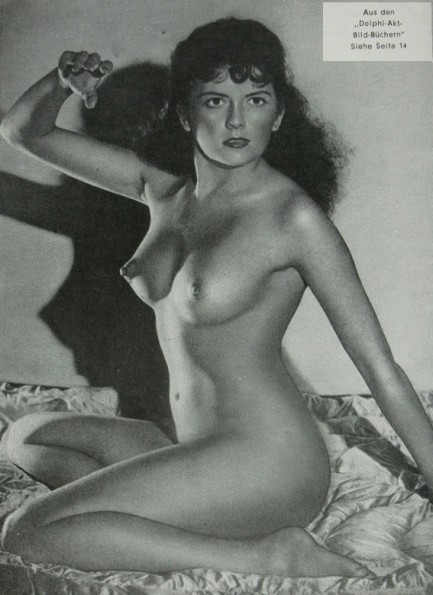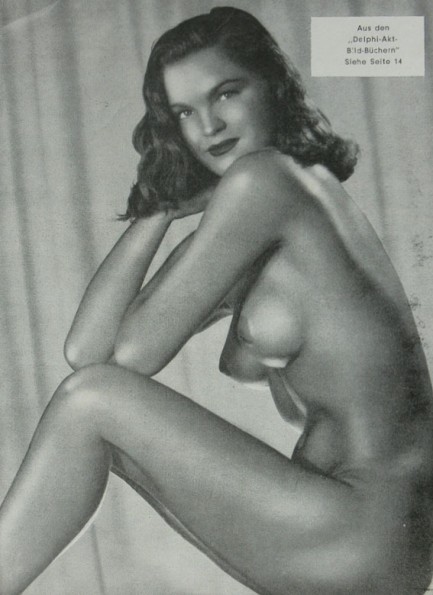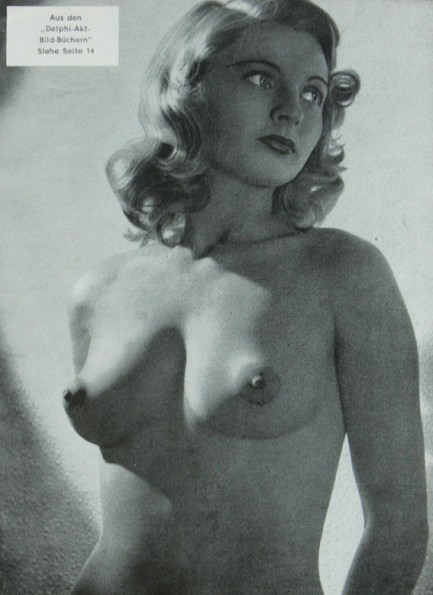 ---