In show business the camera never sleeps.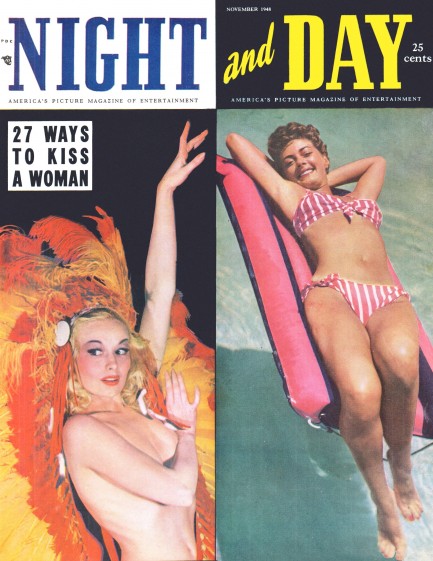 Night and Day, for which you see the cover of an issue—its very first issue, actually—that was published this month in 1948, billed itself as America's Picture Magazine of Entertainment. It was launched in New York City by Alho Publishing, and as you'll see it came out of the gate swinging for the fences with its visual content, from its bisected cover featuring burlesque dancer Lili St. Cyr and actress Ramsey Ames, to its tongue-in-cheek feature on the twenty-seven types of kisses, to its approving look at George White's Scandals revue at Hollywood's Florentine Gardens. Interesting side note on Scandals—Wikipedia says it ended in 1939. Well, obviously not quite. Elsewhere Night and Day touches on college hazing, professional football, and the Greenwich Village art scene. In total, it's a gold mine for vintage photos.
Our favorite offering in the magazine is its quiz on Hollywood stars and their stand-ins. You just have to take a good look at twenty performers, and try to determine which twenty random people are their stand-ins. To score well on such a quiz you'd have to be either the biggest Hollywood head in history or someone who has the opposite of face blindness, whatever that would be. Face unforgettability, maybe. Even though we don't expect many people to try the quiz, we worked hard to put it into internet-usable form. In the magazine the photos were five-across on the page, which made them too small for the column width of our website. So we rearranged them to be two-across, and thus enlarged, they're clear, though you have to do a lot of scrolling. Nevertheless, it's there if you want, along with fifty other panels to eat your time with marvelous efficiency. Please enjoy.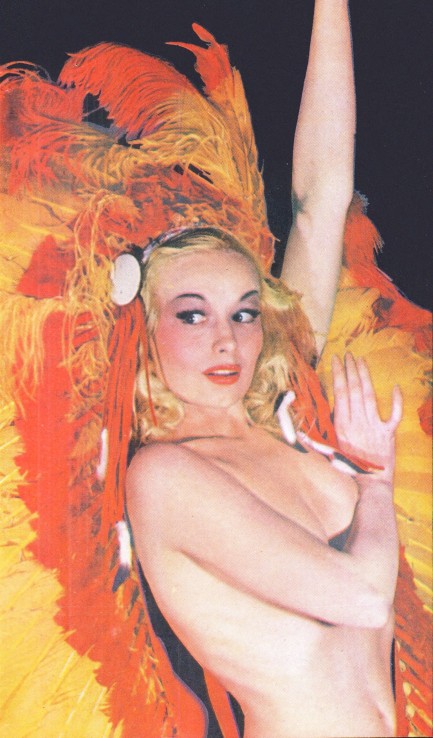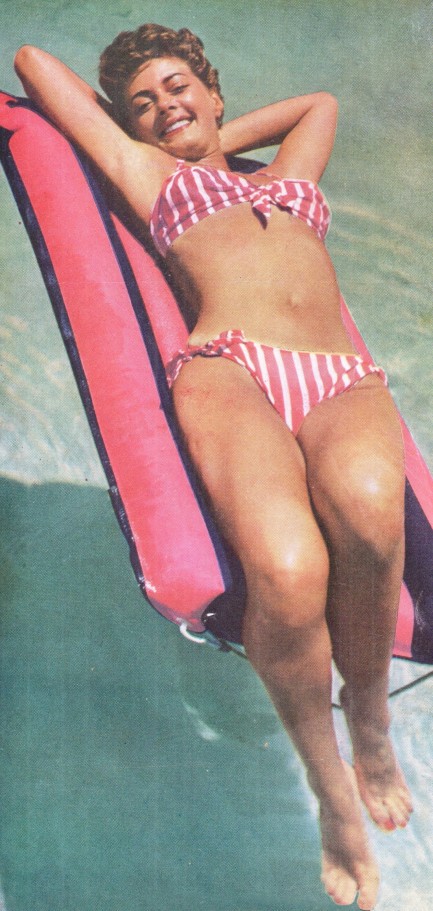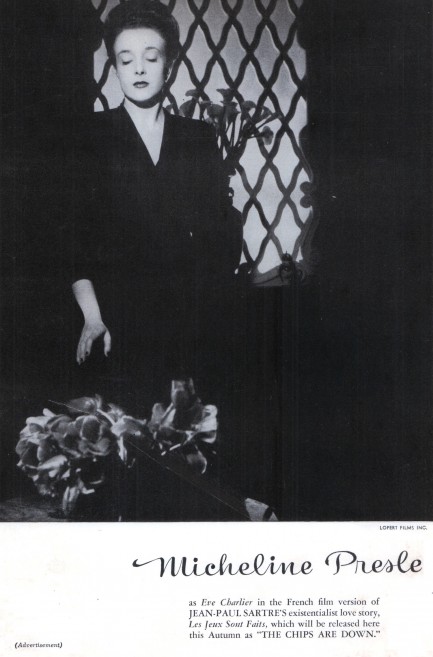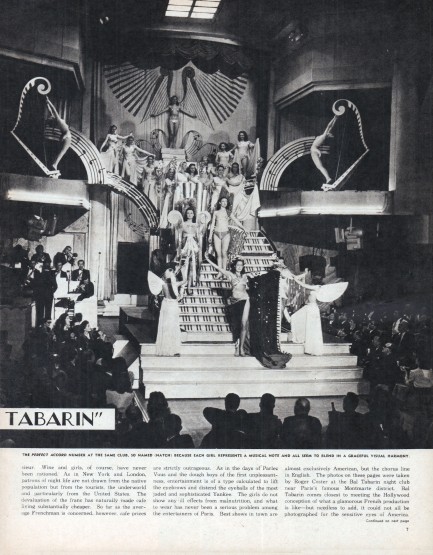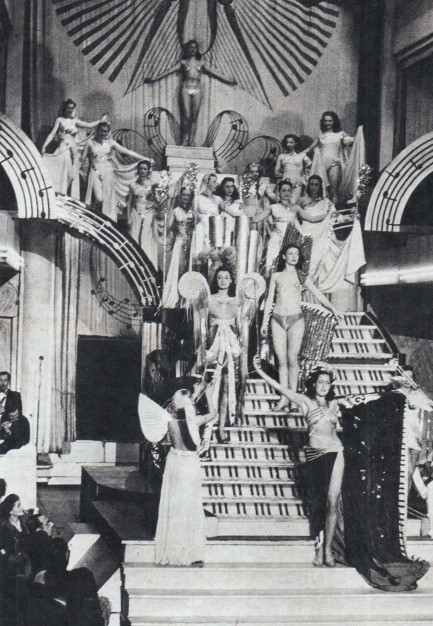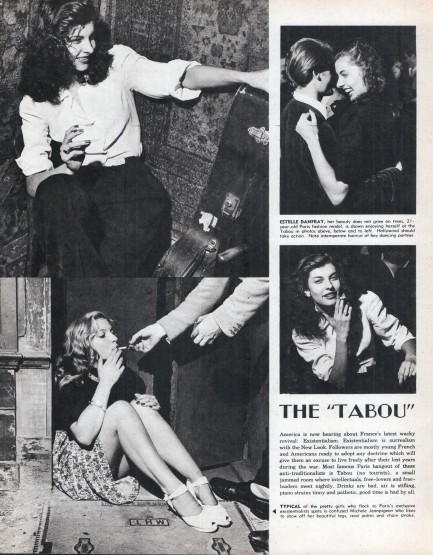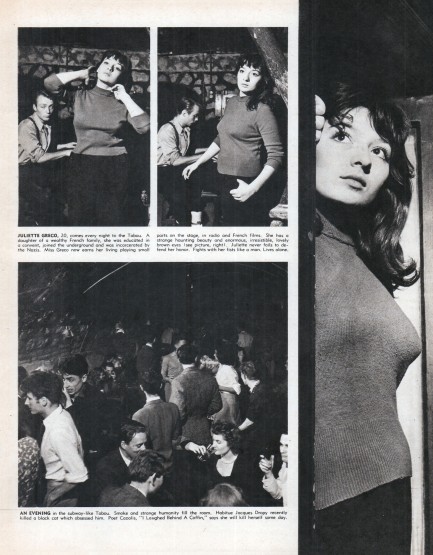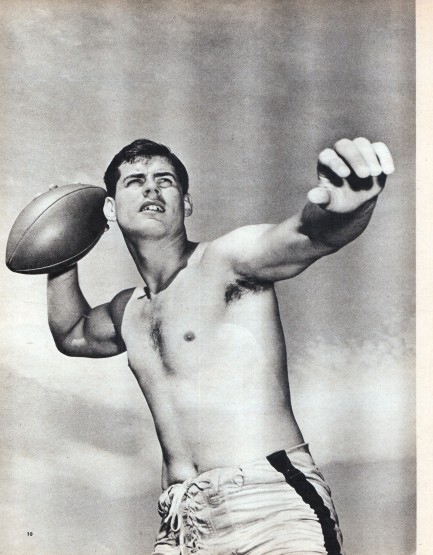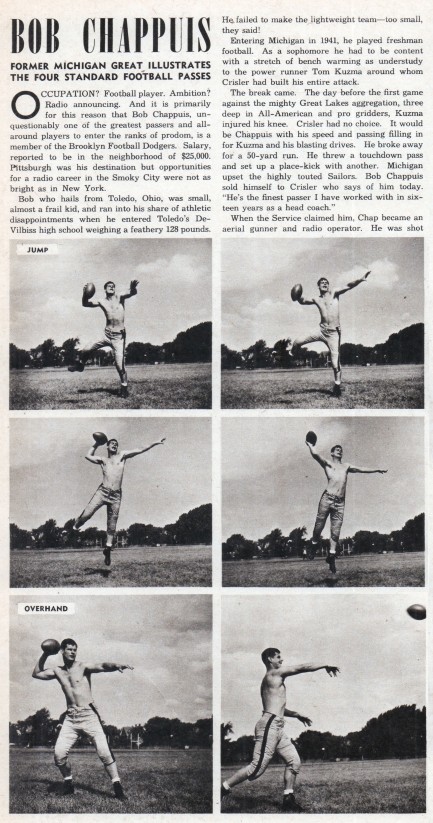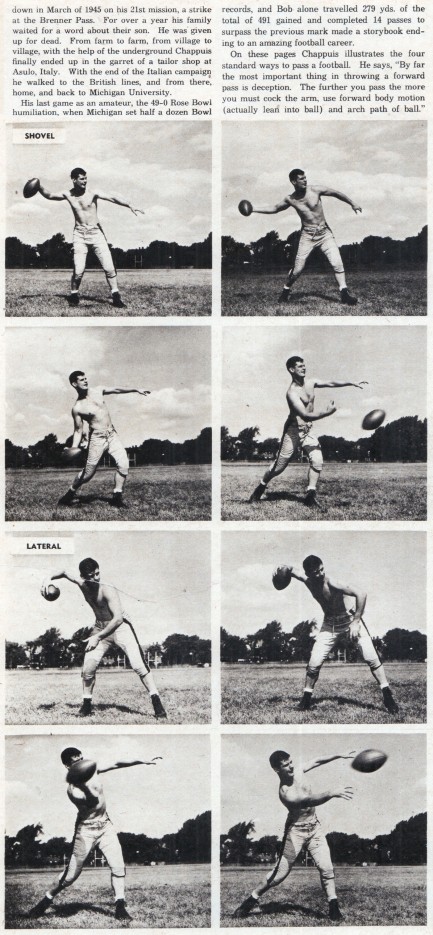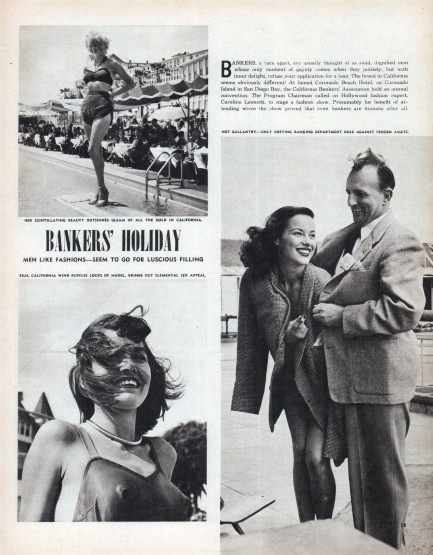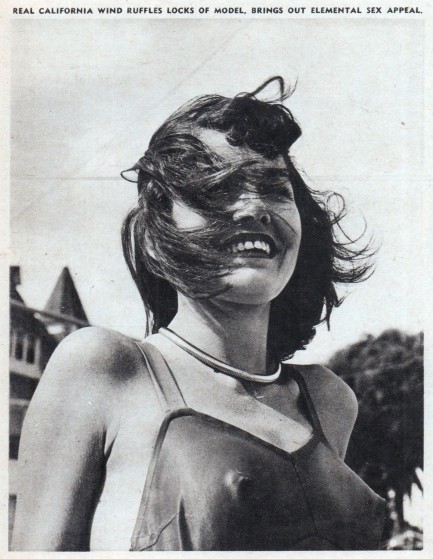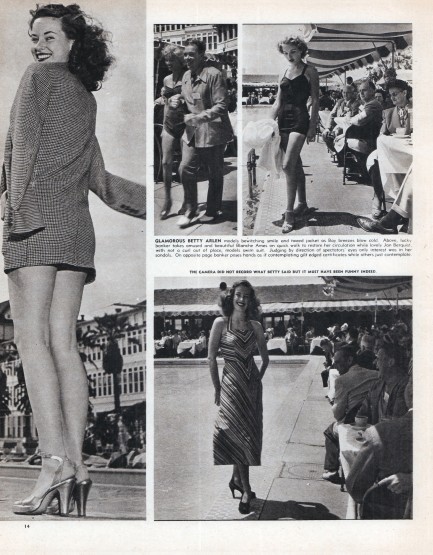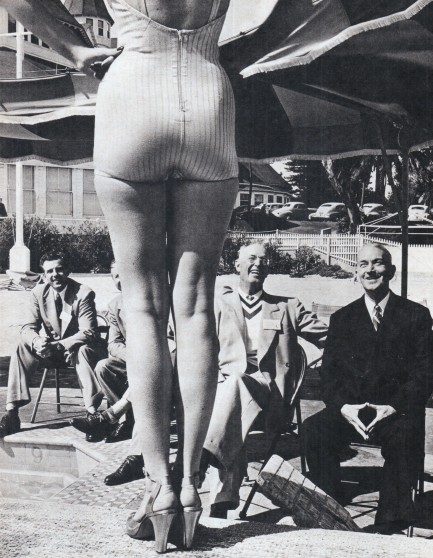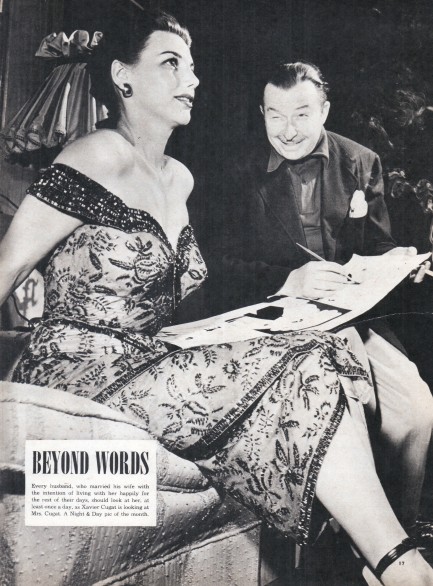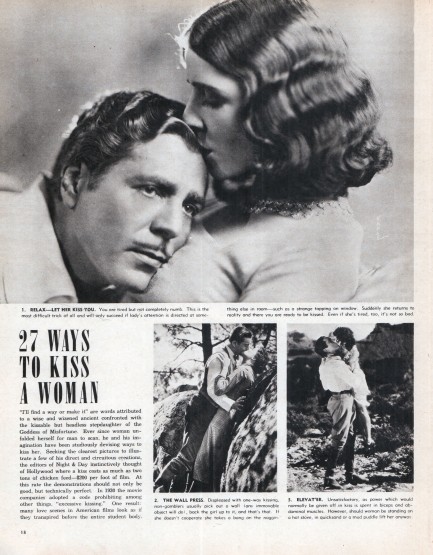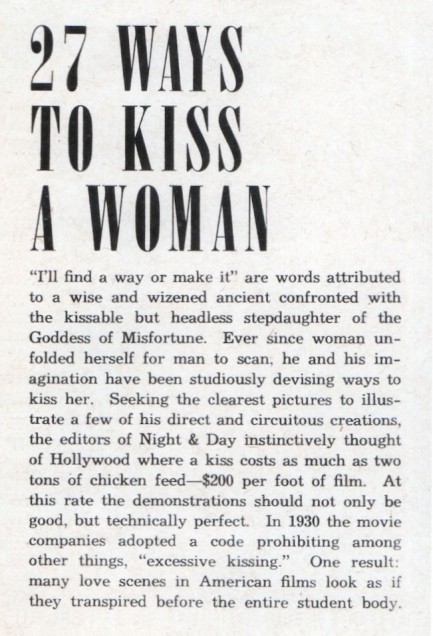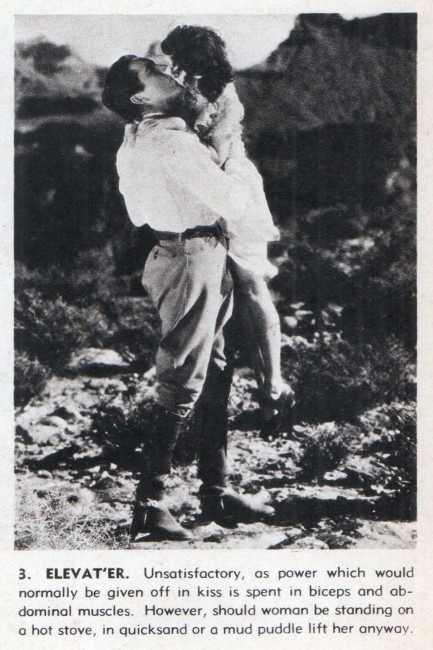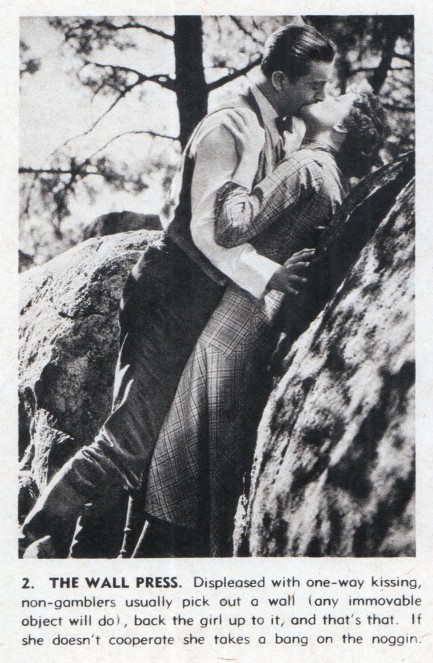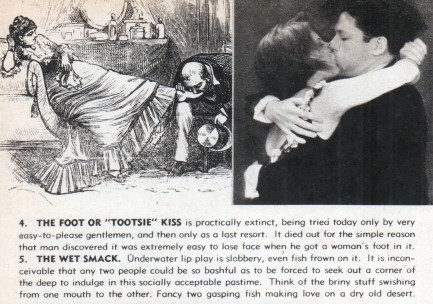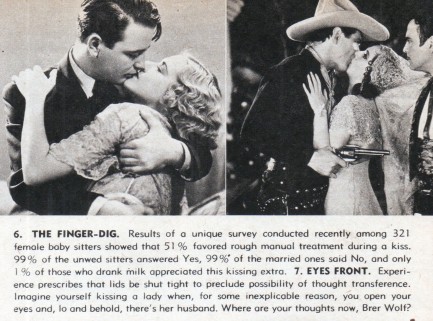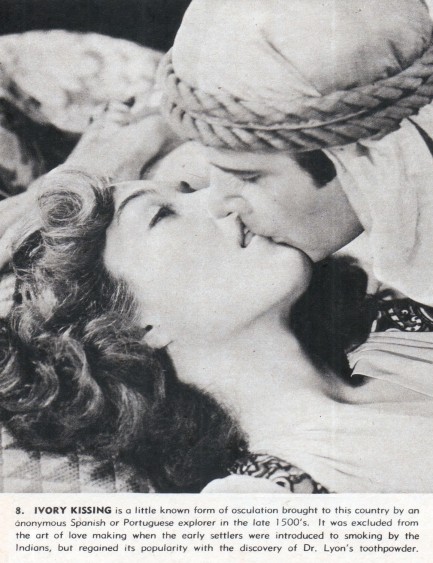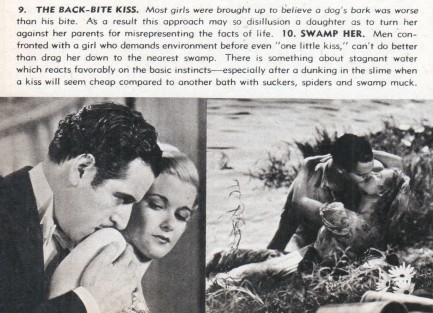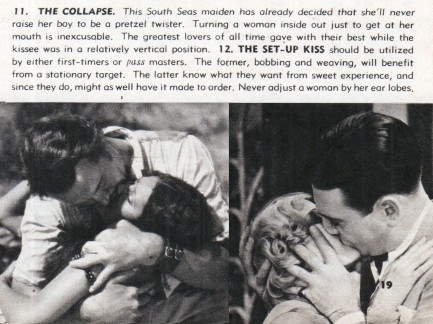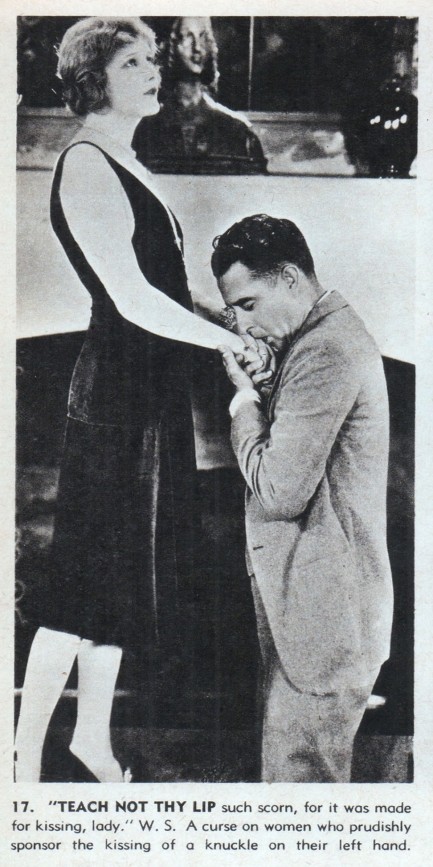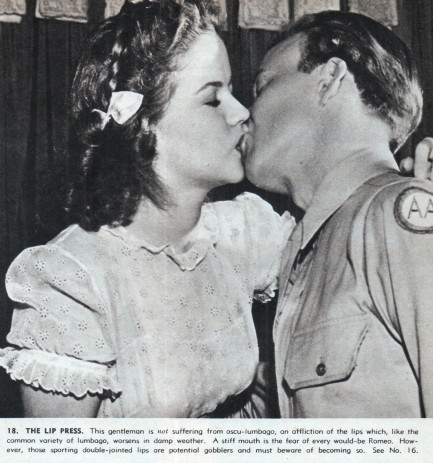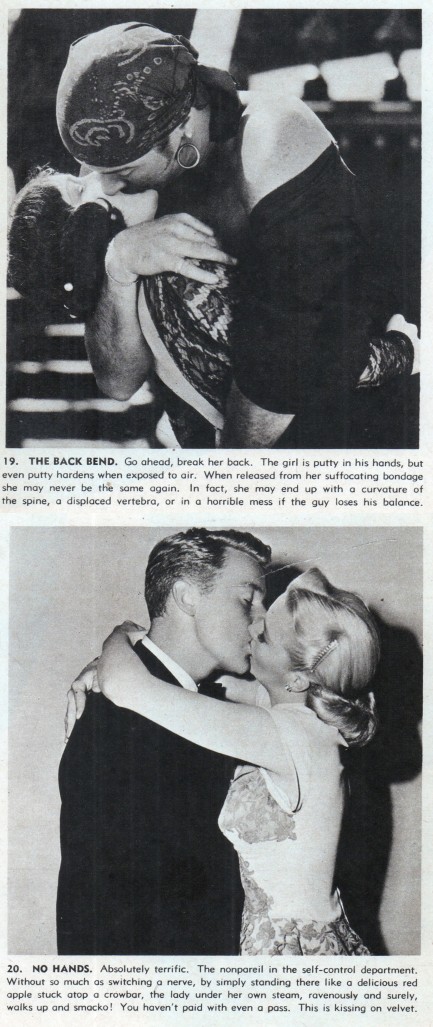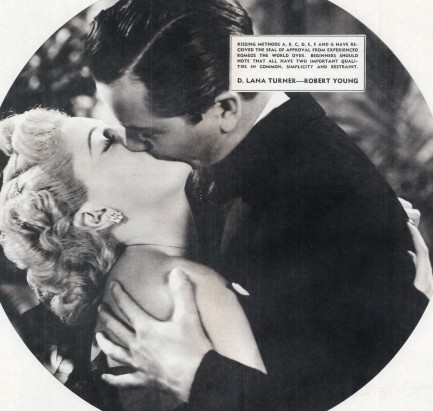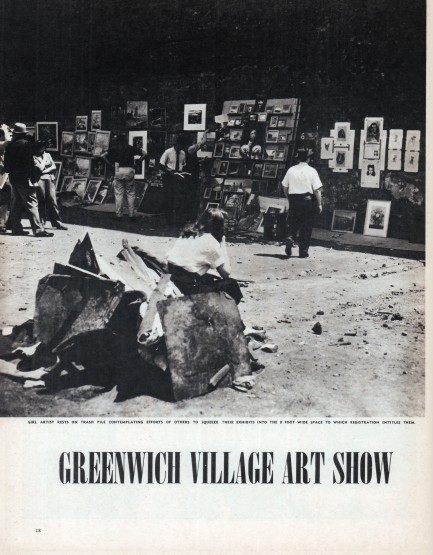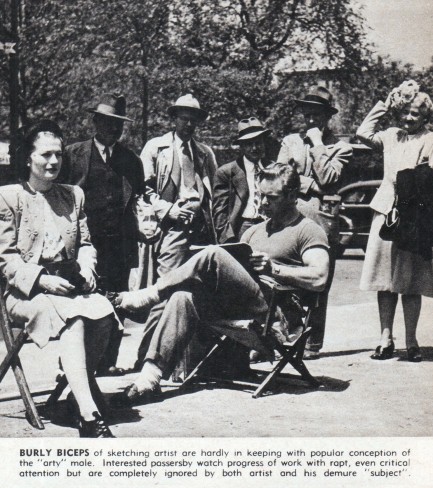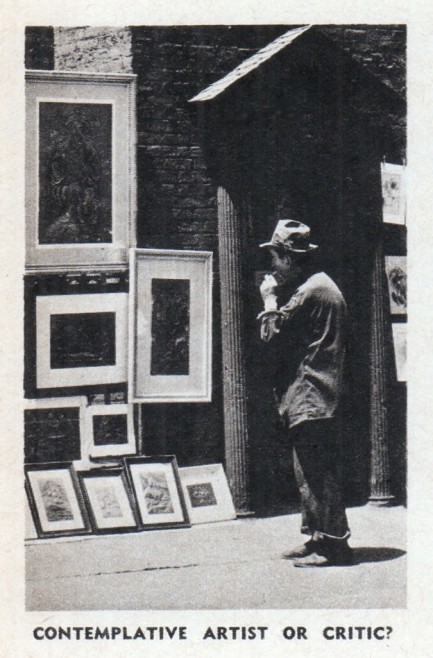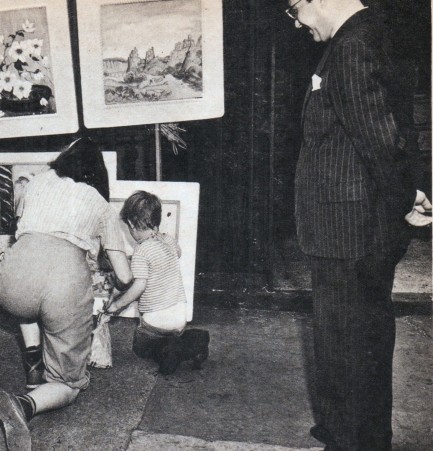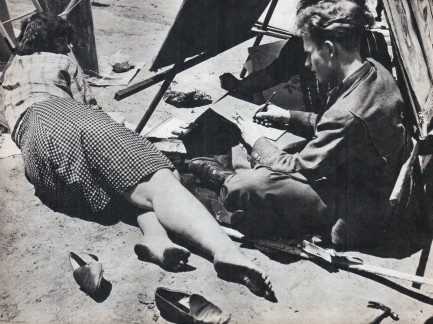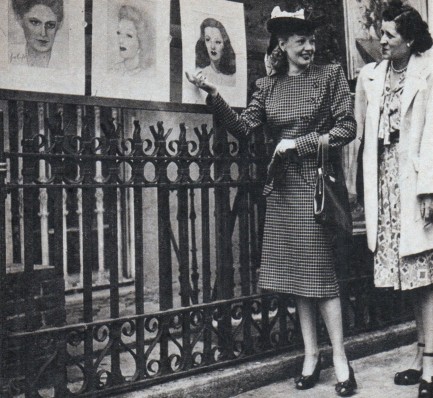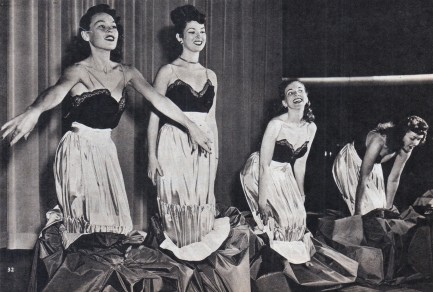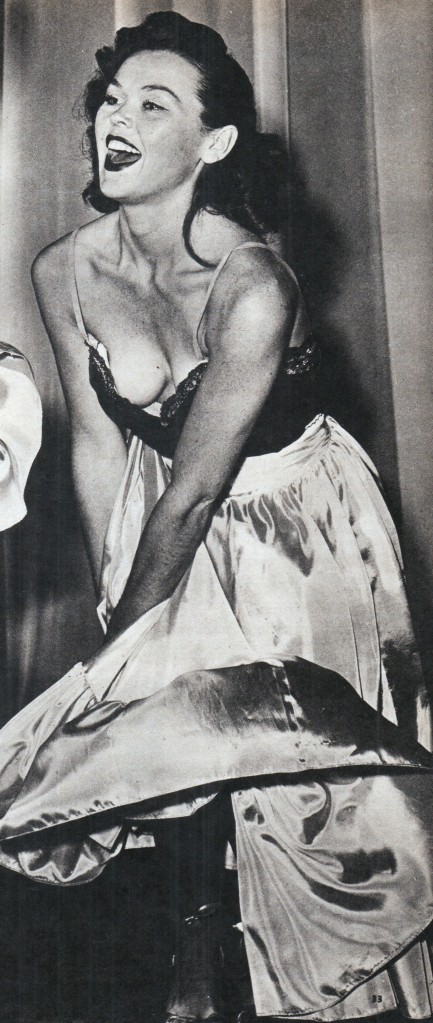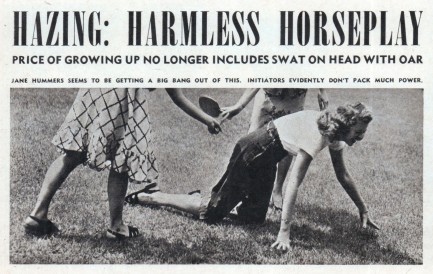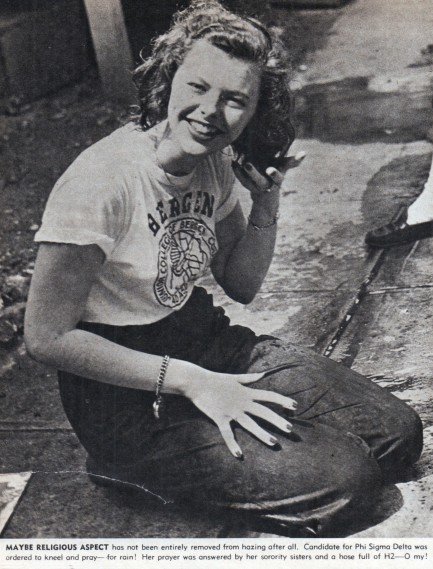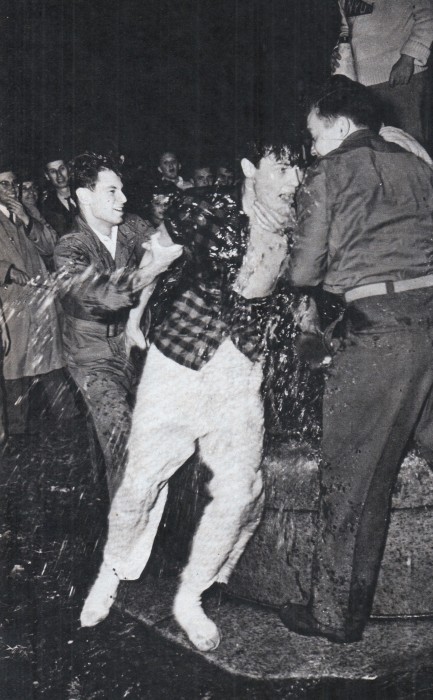 The Hollywood movie star stand-in quiz begins below. First you get twenty famous actors and actresses:


And below are their twenty stand-ins. If you get more than half of these right you're a human face recognition algorithm. Quit your day job immediately and report to the FBI.



---
You know how movie stars sometimes say they wish they could be anonymous? Welcome to the cover of V.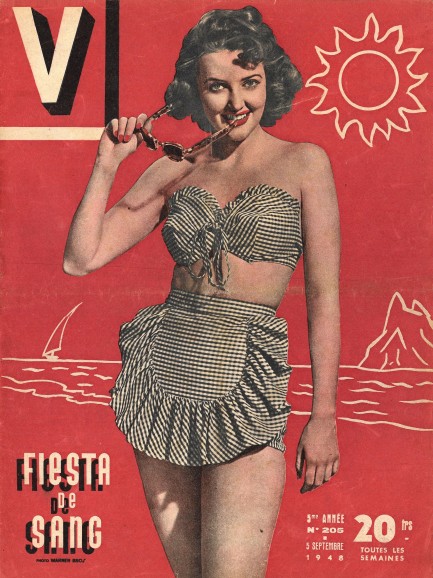 This issue of V was published today in 1948 and features art by Jean David, which accompanies, as always, celeb content and bit and pieces of French culture. As we've noted before, writers like Hilary Conquest and others often don't bother to identify the movie stars in these issues because they're ancillary to the text. For example, the story "Pour l'amour de Tex Julia," talks about actual women of the Old West, with photos of Jane Russell and others serving merely to illustrate. However the magazine does at least identify Barbara Bates, Juliette Greco, Yvonne DeCarlo, and Olga San Juan. You can probably guess where we're heading with all this—the person on the cover is unidentified. The editors always did this, and it's a bit maddening. Yes, we know—we should recognize this person, us being a nostalgia website and all, but there are a lot of vintage actresses. It's difficult to know all their faces definitively. Have an idea on this o
ne?
Drop us a
line at editor@pulpinternational.com. The photo is a Warner Bros. promo, and you already have the year.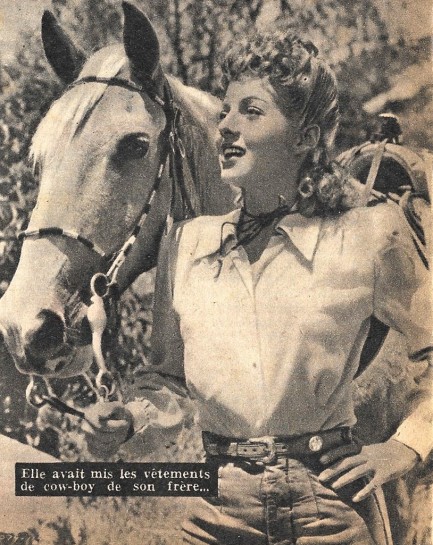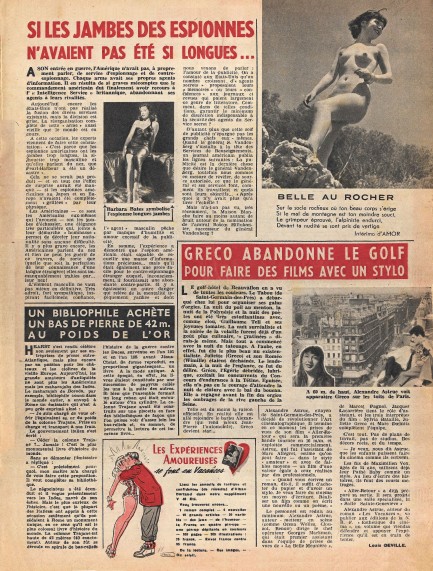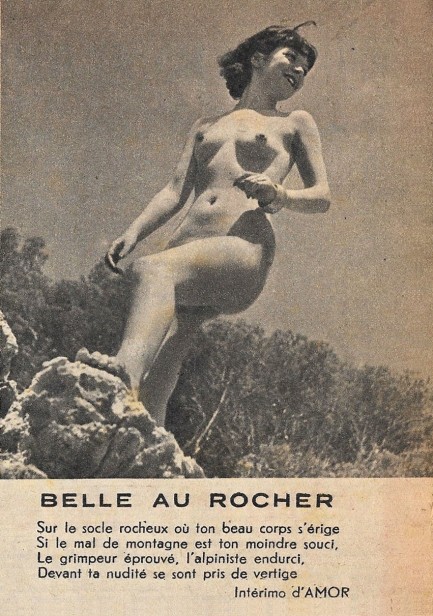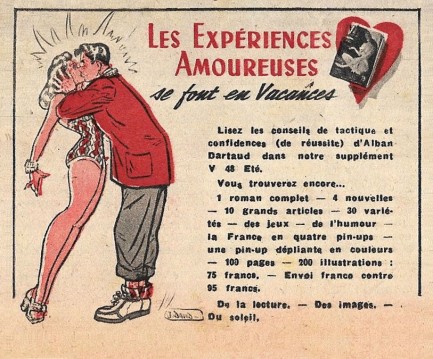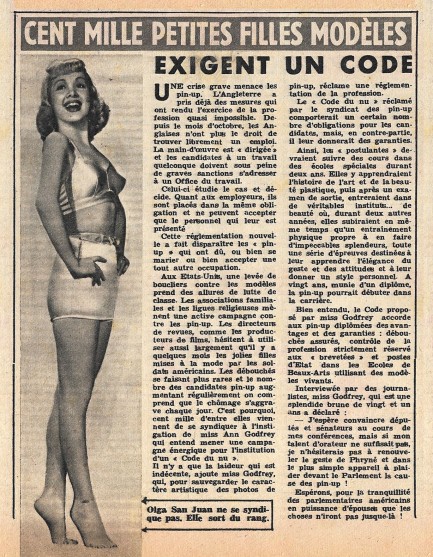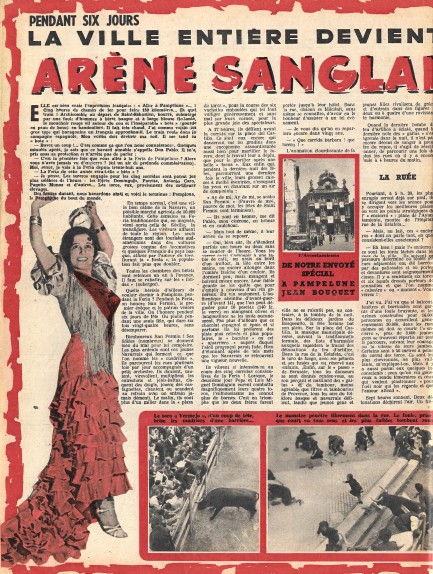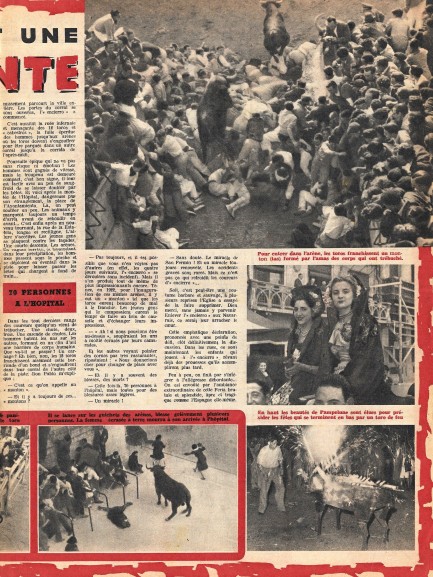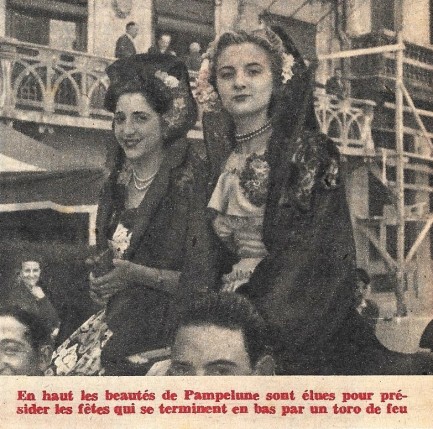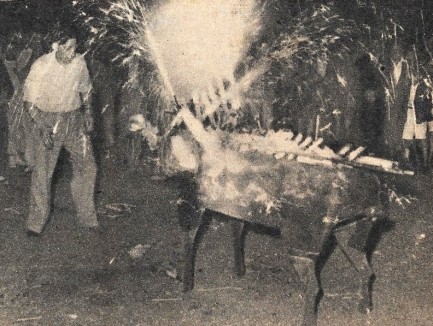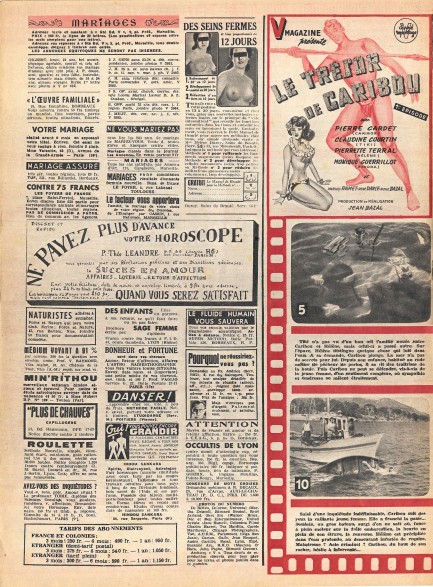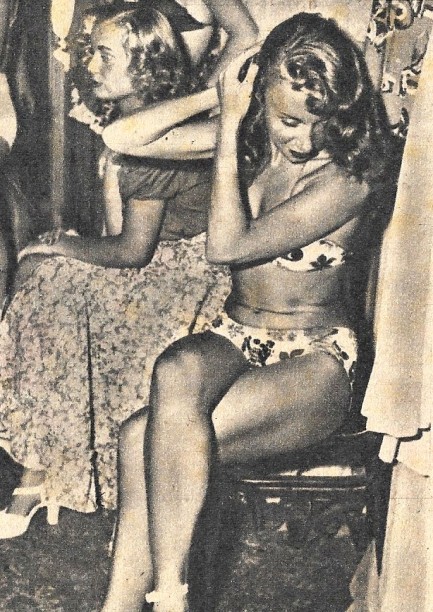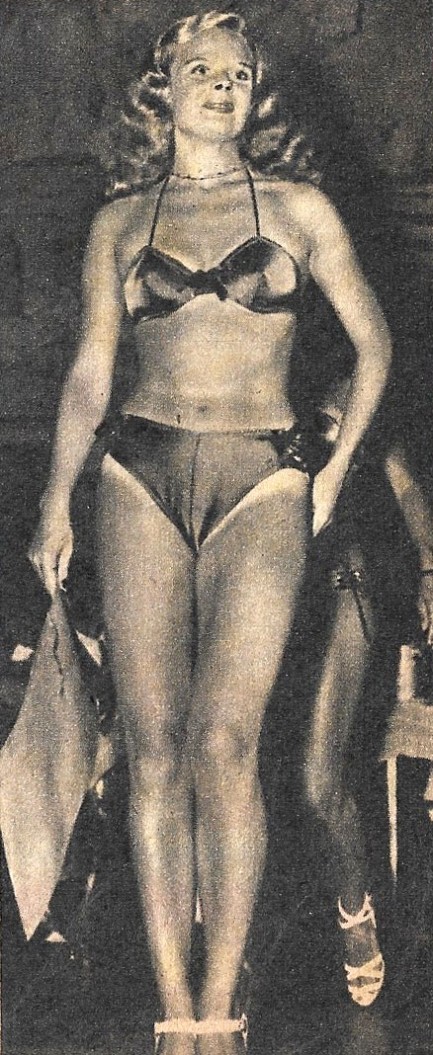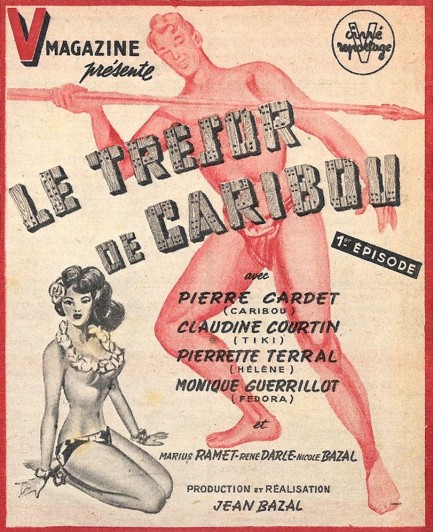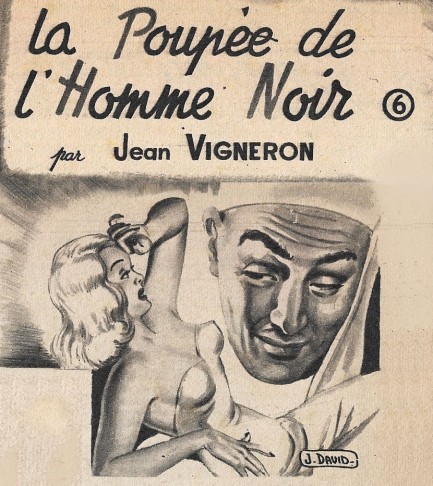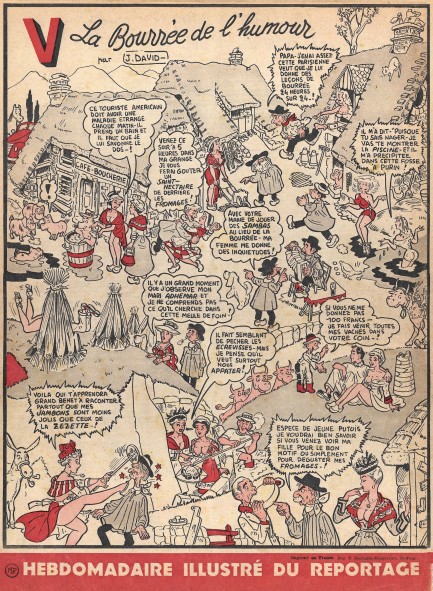 ---