La Muse de l'existentialisme et Miles.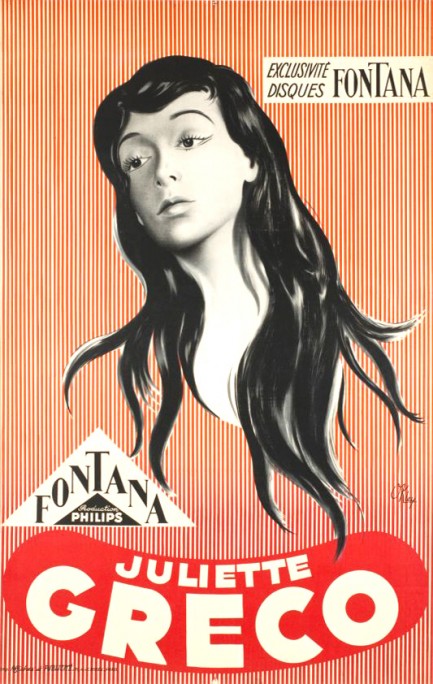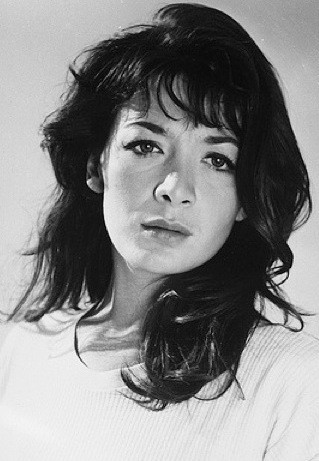 This striking promo art for French singer Juliette Gréco and Disques Fontana (a subsidiary of the Dutch label Philips Records) was created by the famous illustrator O'Kley in 1956. The art was reused for record covers, as you see below. Gréco, an actress as well as singer, was a fixture in the Saint-Germain-des-Prés area of Paris, and her acquaintanceships with such figures as Jean-Paul Sartre and Maurice Merleau-Ponty earned her the nickname La Muse de l'existentialisme—the existentialists' muse. She was also, according to Miles Davis, one of the great loves of his life, and the feeling was reciprocated, so that wins major points right there because Miles was the bomb.
Moving on to the art, O'Kley was a pseudonym for Nantes-born Pierre Gilardeau, the man behind some of the most collectable Folies Bergère posters. He also illustrated many book covers and movie posters, and after a long career just died in 2007. We've tracked down some good examples of his art and we'll get back to him a bit later. You can see another Fontana post here.
---
Alain Gourdon finds a musical outlet.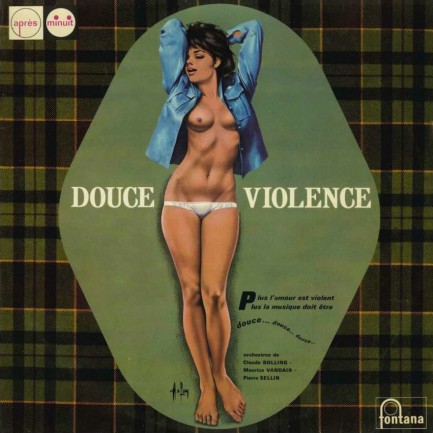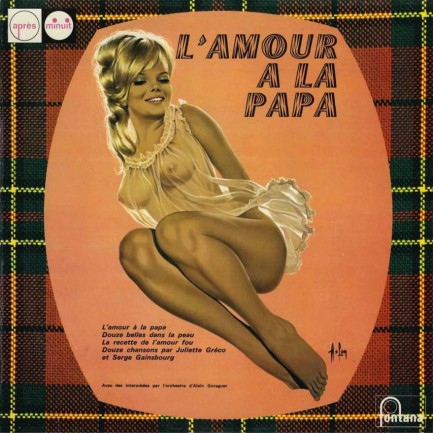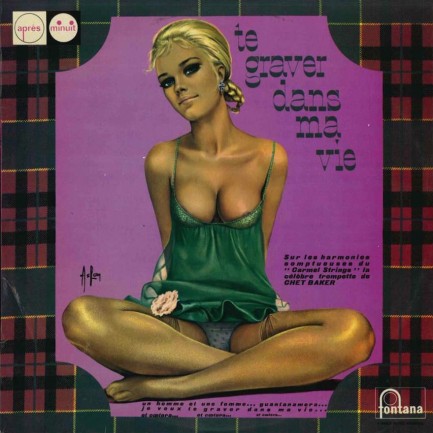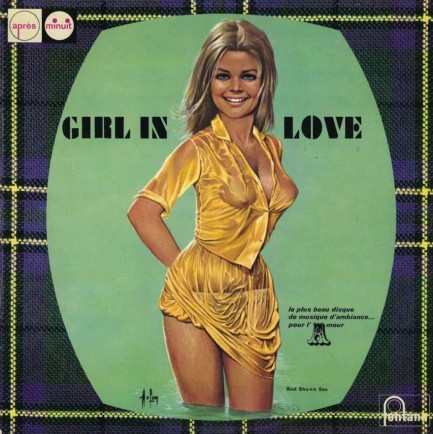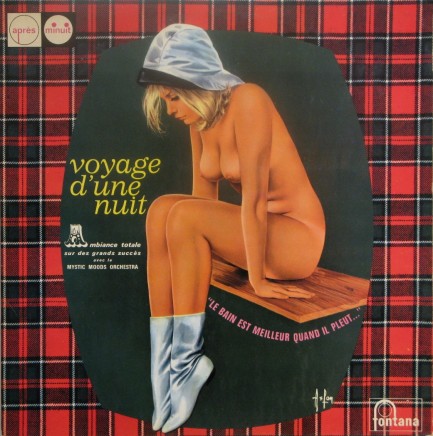 You know we love the French illustrator Aslan's, aka Alain Gourdon's work around here. We shared some of his genius here, here, and here. Today we thought we'd show you some of the work he did for Fontana Records, a subsidiary of the Dutch label Philips Records. These six pieces were used by Fontana during the early 1960s for its
Après Minuit series, which featured such performers as Johnny Hallyday, Juliette Gréco, and Serge Gainsbourg. Aslan's work was used for other record pressings as well, fronting bootleg music by the Cure, Joy Division, as well as legal releases by other groups. We'll show you some of those later.
---