She can barely contain herself.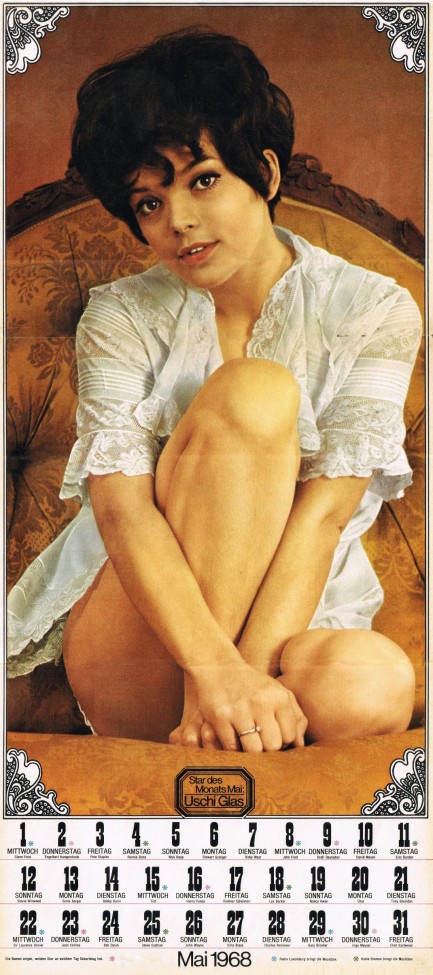 We have a second calendar page for you today. Above you see German actress Uschi Glas in a May 1968 feature from the West German magazine Bravo called Star de Monats, or "star of the month." We watched her recently in the Italian giallo flick Sette orchidee macchiate di rosso, aka Seven Blood-Stained Orchids, and she was by far the best performer in it. We'll be seeing more of her later.


---
Seven ways to die in Rome.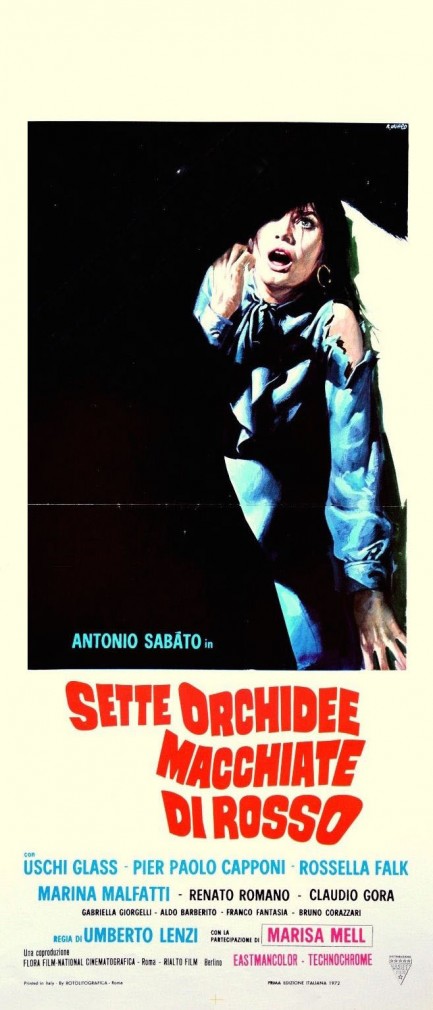 We mentioned a while back we were taking a closer look at vintage giallo flicks, and today you see a Renato Casaro poster for Sette orchidee macchiate di rosso, aka Seven Blood-Stained Orchids. During a train trip a serial killer who's been dispatching women in various diabolical ways tries to make a victim of Uschi Glas. Uschi's man Antonio Sabato is the police's number one suspect, and the only way he can disprove their suspicions is by finding the killer. Uschi plays sidekick for him, which is good, because he looks terribly confused most of the time. This falsely-accused-must-find-real-killer gimmick had already reached perennial status when Antonio arrived on the scene, so you'd hope for a fresh take on it—and be disappointed. This isn't a bad movie, but it's undistinguished, a giallo without the high style of the best entries in the genre. Umberto Lenzi, who had directed numerous films but was making his first giallo here, would do a bit better later. Sette orchidee macchiate di rosso premiered in Italy today in 1972.

It's a self portrait. I don't know why I painted myself bloody and mutilated. Just a weird inspiration.
These are my new strangling gloves. 100% lambskin. Nice, right?
My last victim didn't like gloves so this time I'm going bareback!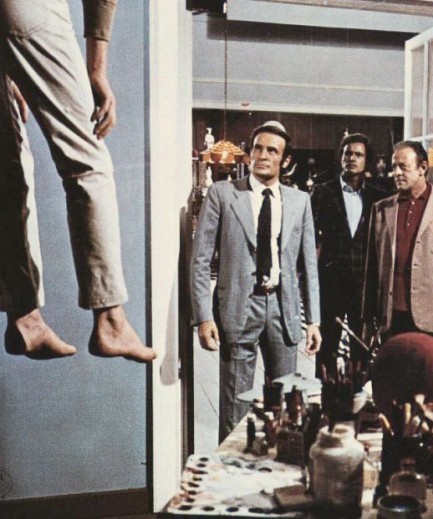 Not cutting him down.
Wait, what? That's not fair. I didn't even see him until just now.


This mystery is probably far less complicated than we think.


---