I'll be taking all your awards, thank you very much.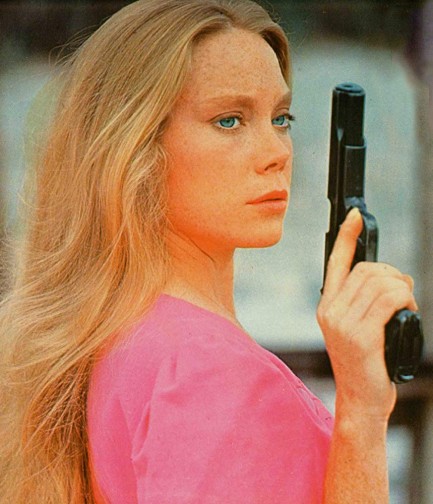 Though she looks more blonde than red in this particular photo, Sissy Spacek is one of Hollywood's best known redheads, and one of its most talented too, with six Academy Award nominations and one victory, for Coal Miner's Daughter. All told, she's been nominated for about one hundred awards, netting numerous wins—including taking home four New York Film Critics Circle Awards in five nominations. The above shot was made for Robert Altman's drama 3 Women, in which Spacek starred with Shelly Duvall and Janice Rule. It's from 1977.
---
It's a mostly forgotten flick, but in Prime Cut Lee Marvin reminds us he was one of the all time screen tough guys.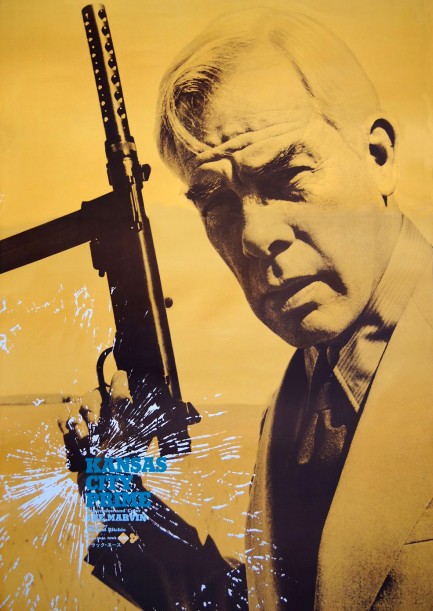 Prime Cut is another one of those movies that falls squarely into the could-not-be-made-today category. Starring Lee Marvin and Gene Hackman, it's the story of a Chicago mob enforcer sent to Kansas City to make a local meatpacking and prostitution kingpin pay a debt of $500,000. The meat aspect of Hackman's KC operation is both literal and metaphorical, with his enemies occasionally ending up ground into actual hot dogs, and young girls being sold like cattle. Marvin starts as just a debt collector but soon becomes a white-haired angel of retribution, an avenger intent on righting a few moral wrongs. When Marvin gets that familiar look in his eyes, is there any doubt Hackman and his sleazebag underlings are in seriously deep shit? Prime Cut is an uneven flick with a few jarring 1970s quirks, but we sure enjoyed it. It's bold, violent, and offensive by today's standards, but nicely rendered by director Michael Ritchie and cinematographer Gene Polito. Of special note is Sissy Spacek, who makes her first credited film appearance. Prime Cut premiered in New York City today in 1972, but what you see above is the great Japanese promo, with its alternate title Kansas City Prime. If you like 1970s crime thrillers, you'll certainly appreciate this one.
---
Sales of pig's blood hair conditioner plummet after high school slaughter.
When Sissy Spacek starred in this adaptation of a Stephen King novel, did anyone really suspect she would go on to win an Academy Award? We don't think so. For that matter, did anyone think John Travolta would go on years later to be nominated as well, long after his career had been given up for dead? No way. And as long as we're on the subject, did anyone know Hollywood would eventually become so bedazzled by Stephen King that it would option even his old grocery lists into films? Not a chance. But if you did, it was today in 1976, when Carrie was unleashed on America, that you began to suspect.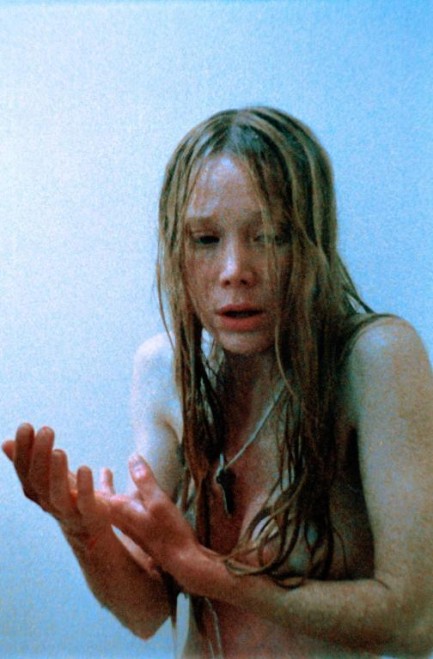 ---