The key to a successful assassination? Time management.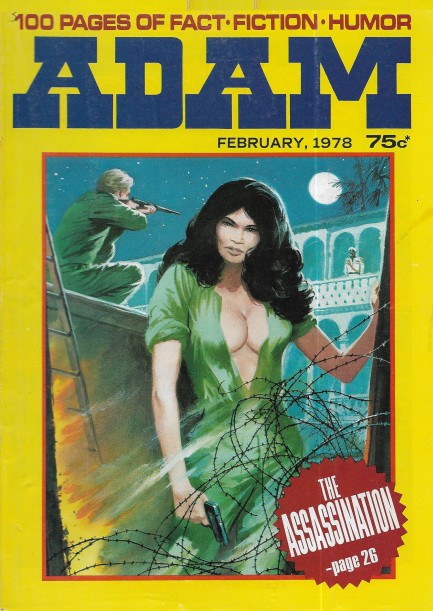 Just that quickly we have another Adam for you today. This issue is from this month in 1978, with a cover illustrating Norman G. Bailey's story, "The Assassination." We're still trying to make sense of this take on the classic international hitman motif. If we understood it correctly, a highly skilled killer is hired for a hellishly difficult hit on a head of state in the fictional country of Damahomey. He travels by plane, boat, and train, cases the job, beds the femme fatale, pulls off the job, and returns home carrying a valise bulging with Damahomeen currency.
But once back in the U.S., he finds he can't exchange this money for dollars because it went out of usage in 1930. Well, that's weird, considering everyone was using it in Damahomey. He subsequently finds that the man he assassinated was killed in 1930. So, seemingly, unbeknownst to him—or the reader—he traveled back in time and shot a guy. All without a machine or any bells and lights of any sort.
We went through the tale again to see if we missed the part where he pushed a big red button marked, "Press Here To Travel Back in Time," but nope, wasn't there. So the assassin was hired by time travelers, and somehow also time traveled through no agency of his own. Fine, we guess. Give Bailey credit for thinking outside the box. We have thirty-plus scans below, including rarities of Sharon Tate and members of the Manson Family, accompanied by Adam's take on the infamous Tate-LaBianca murders.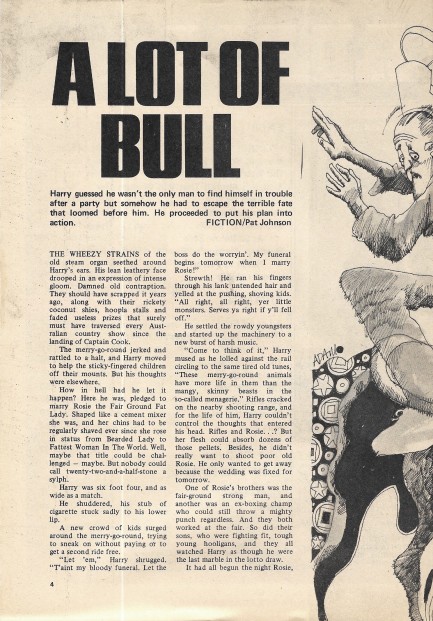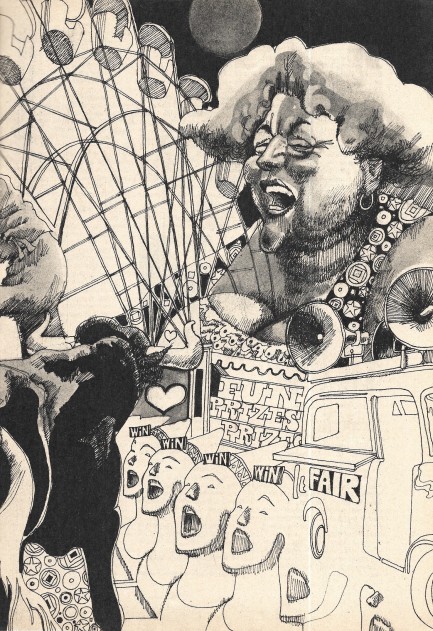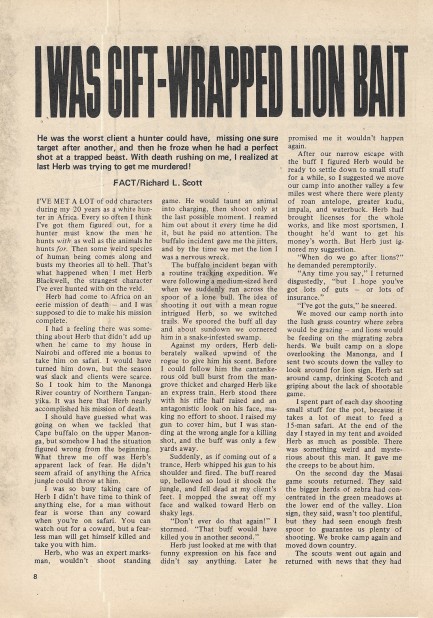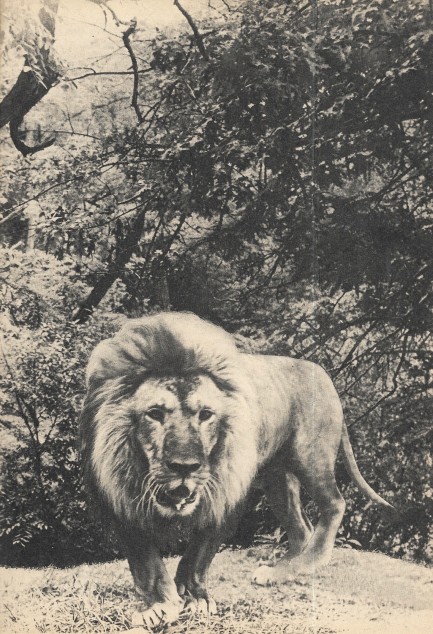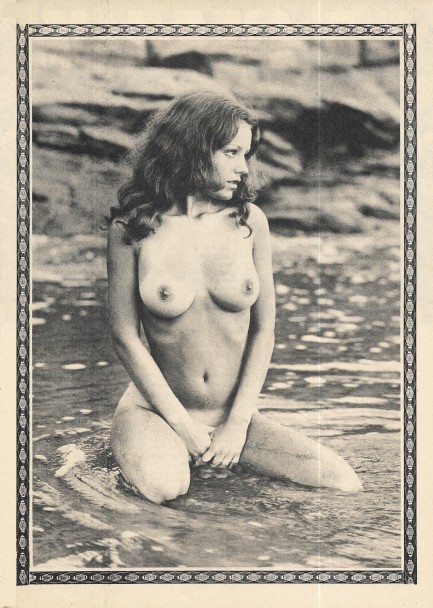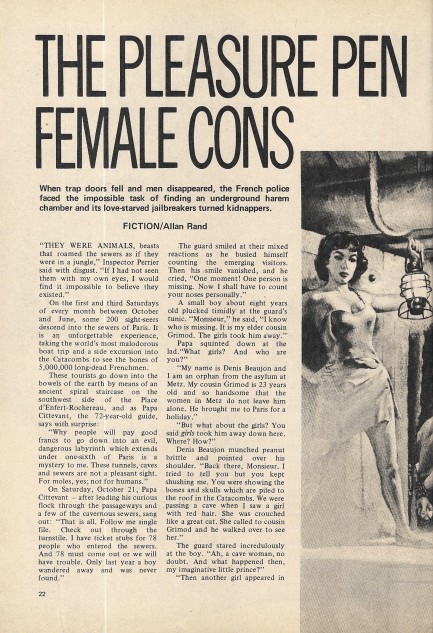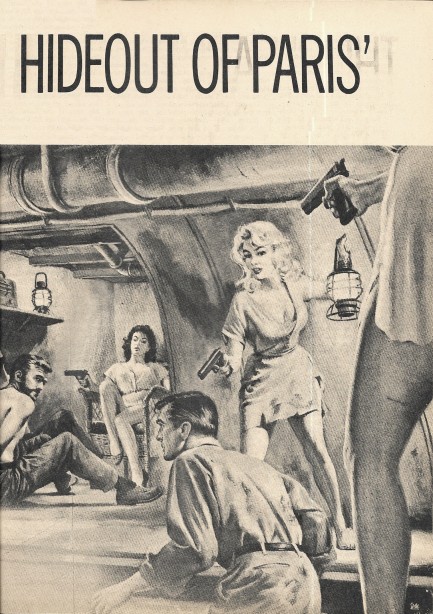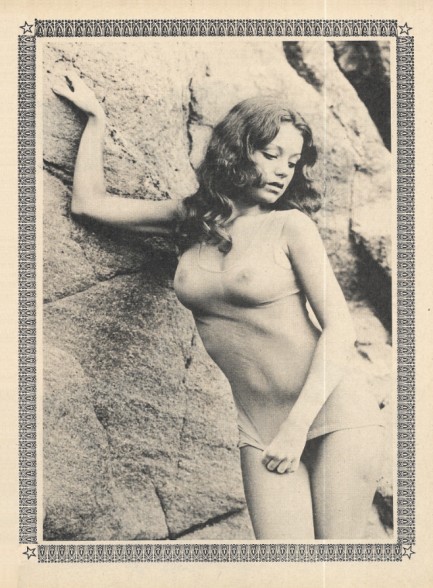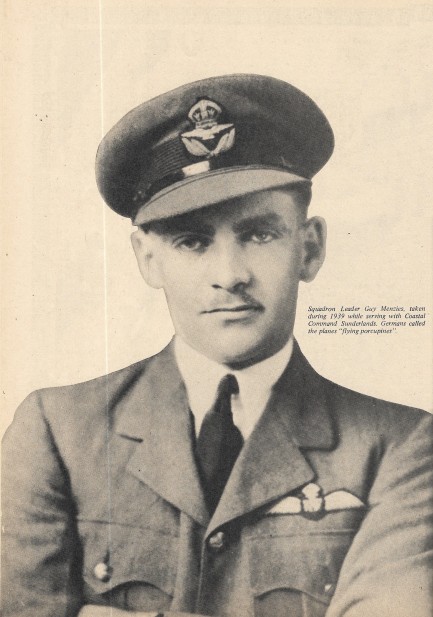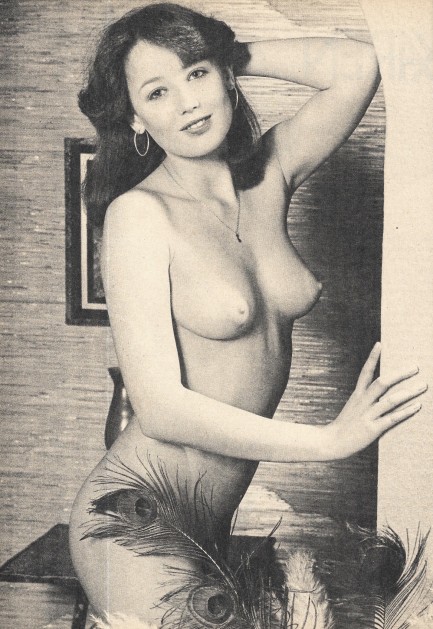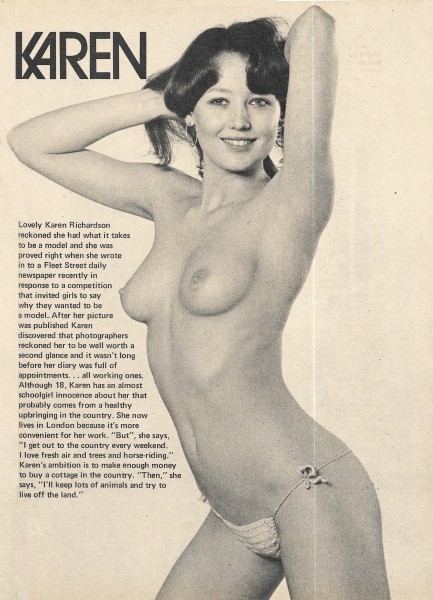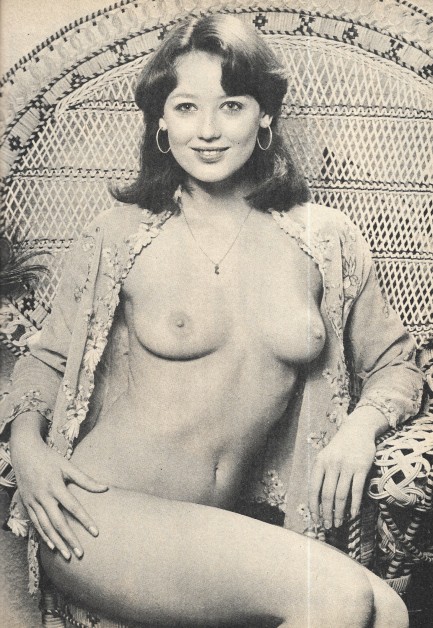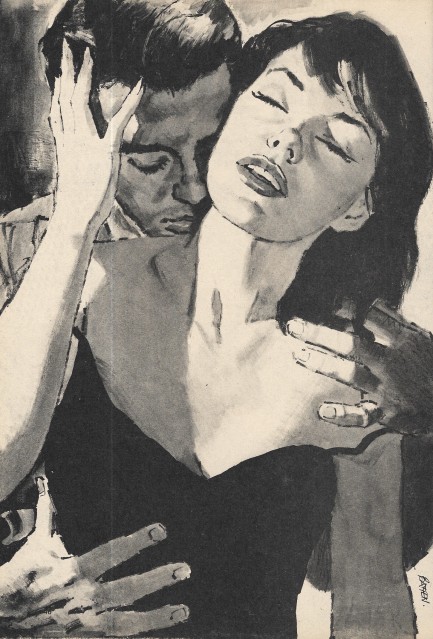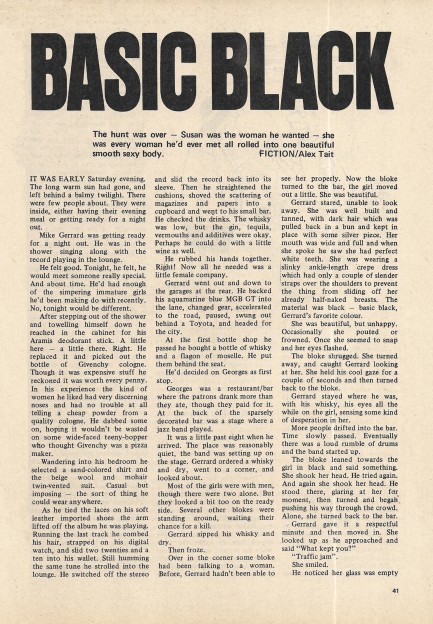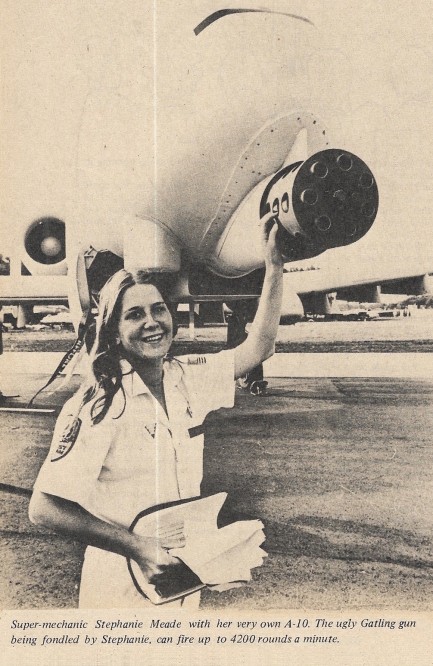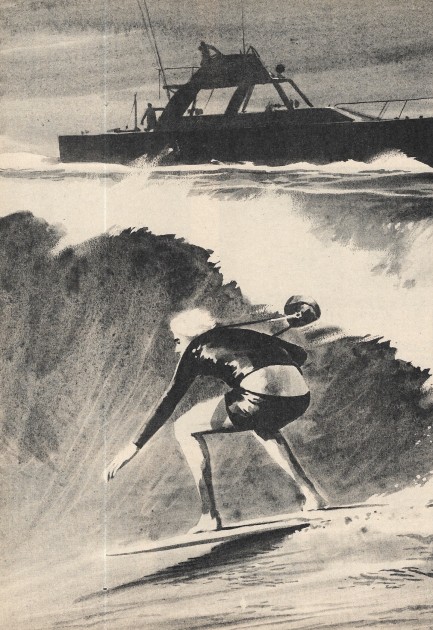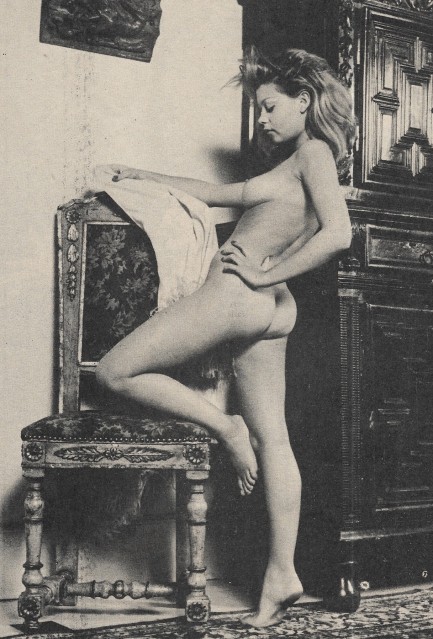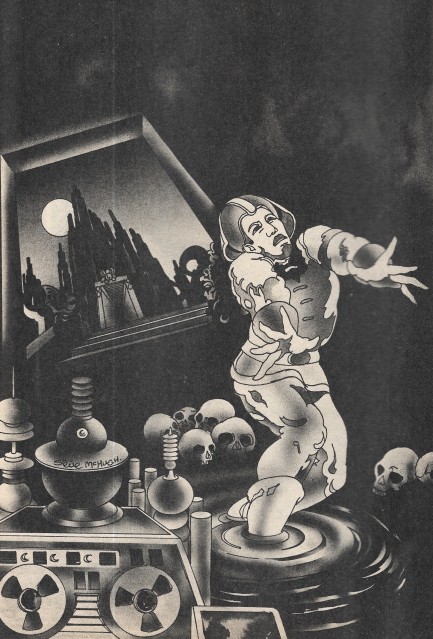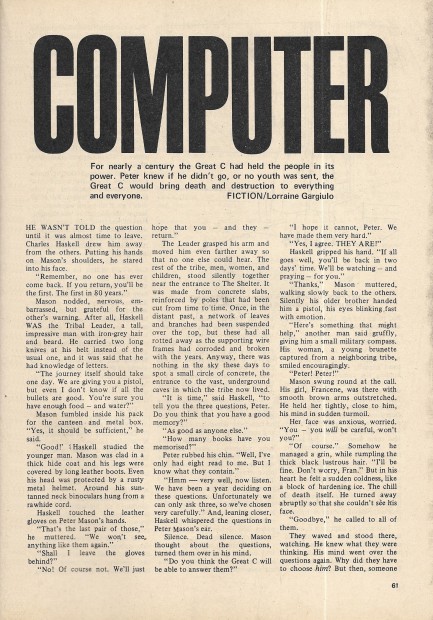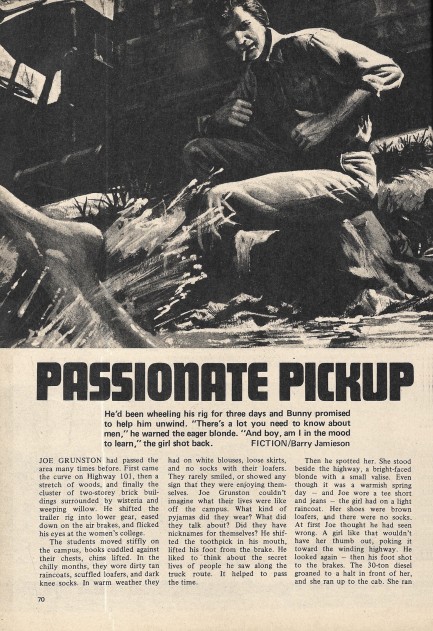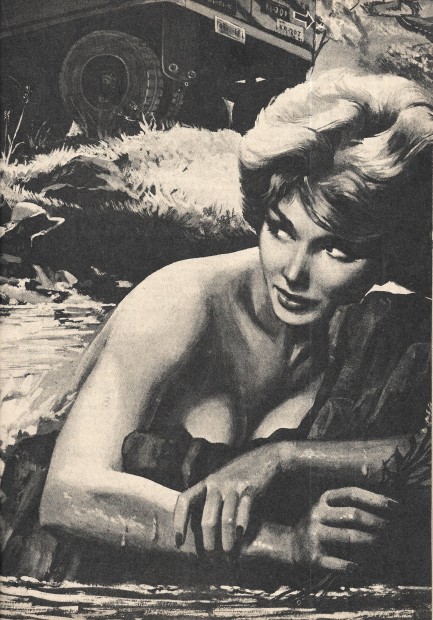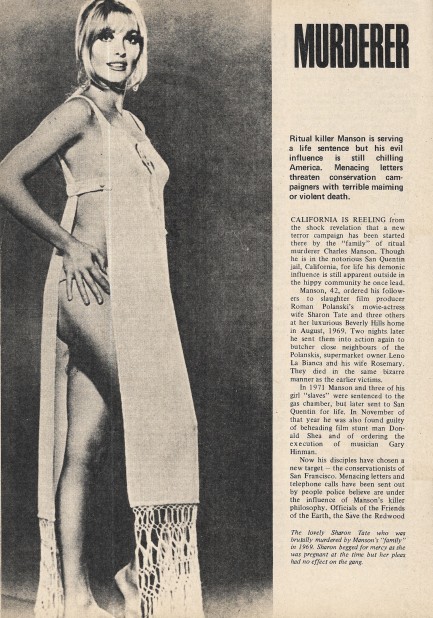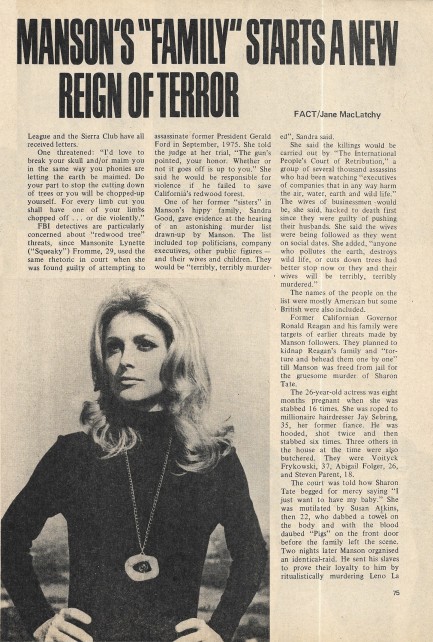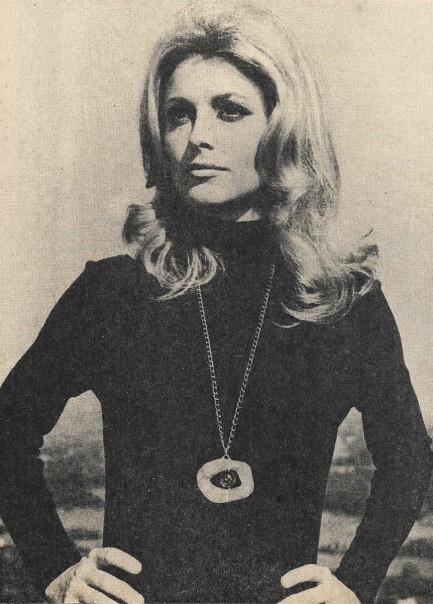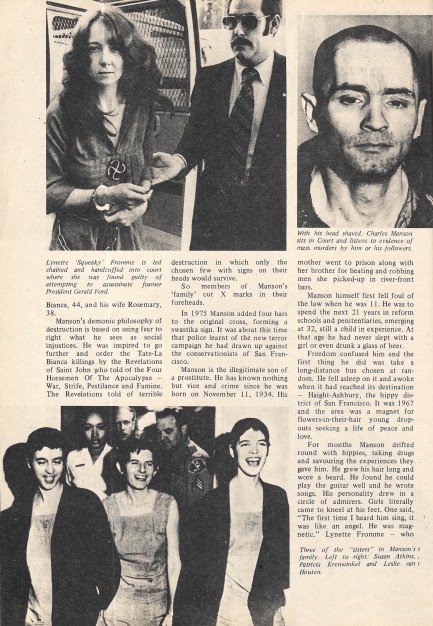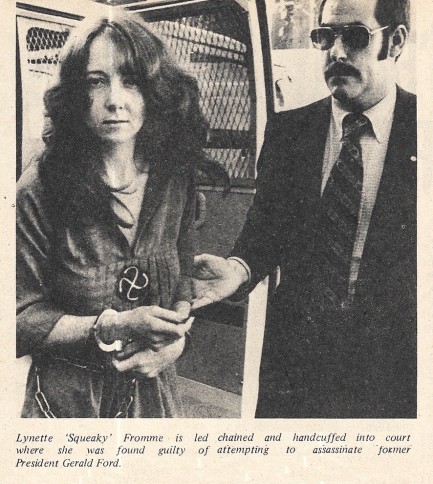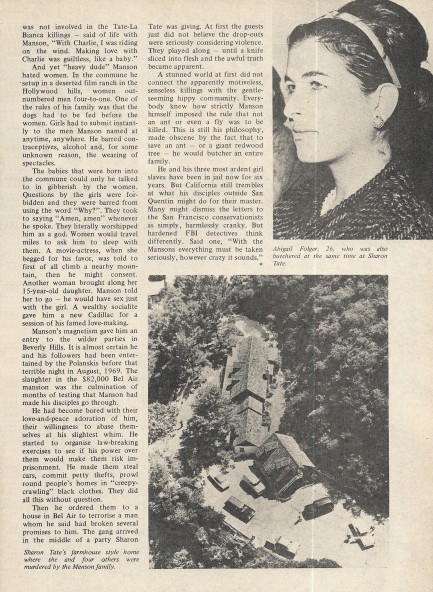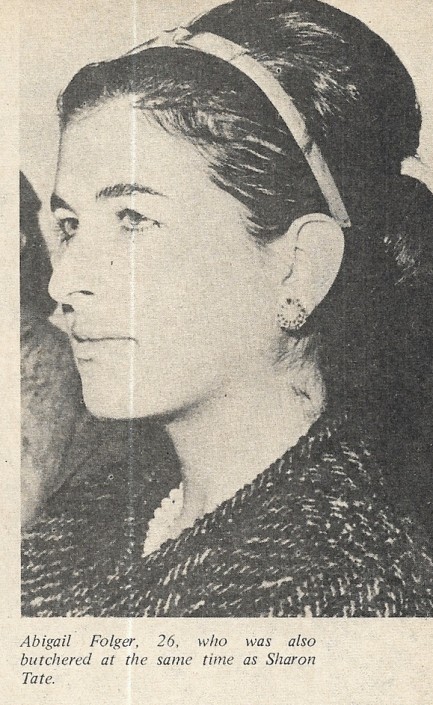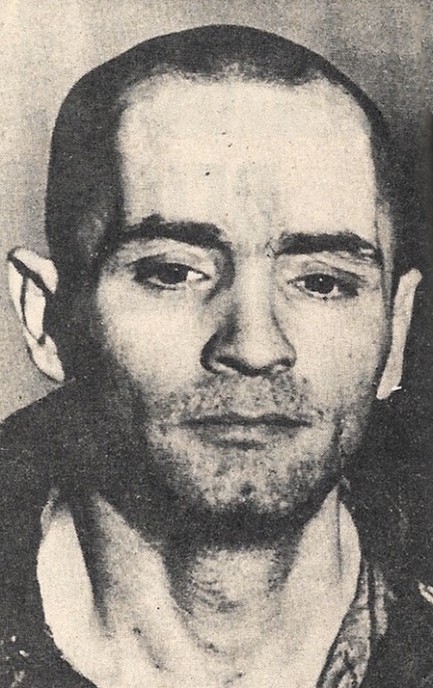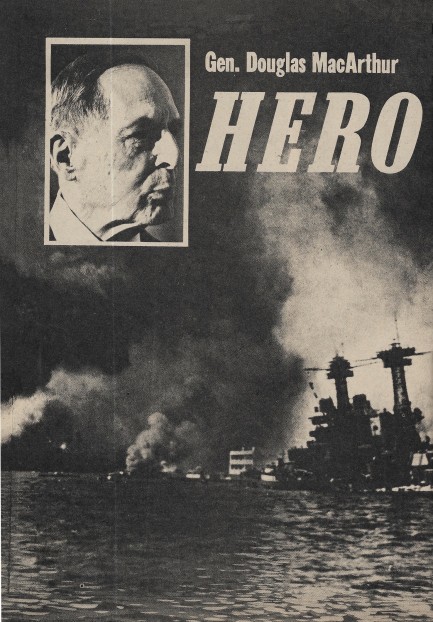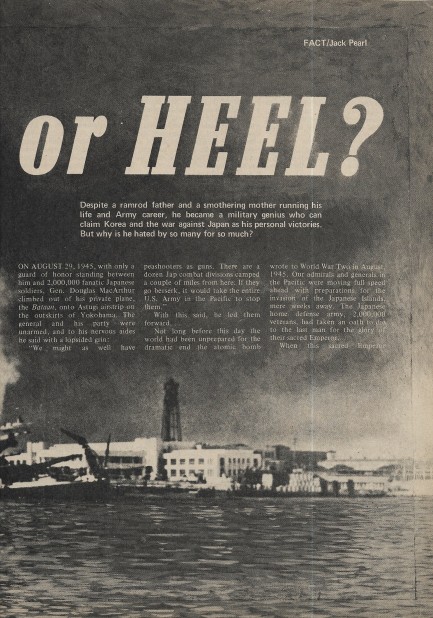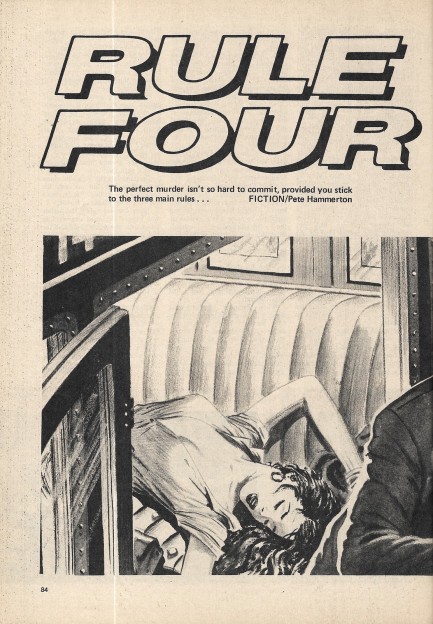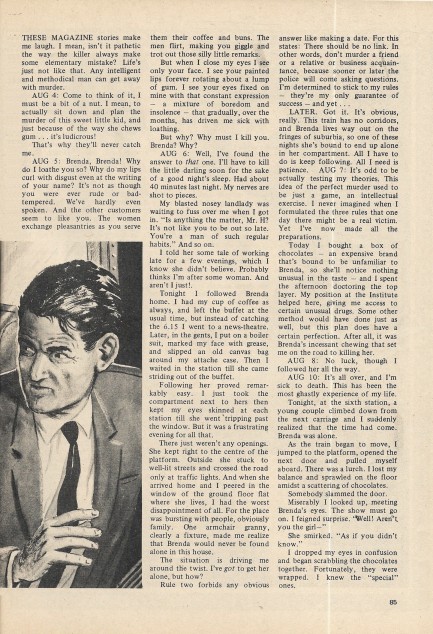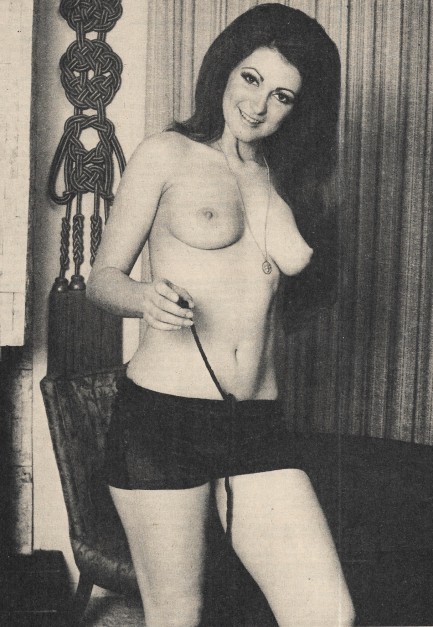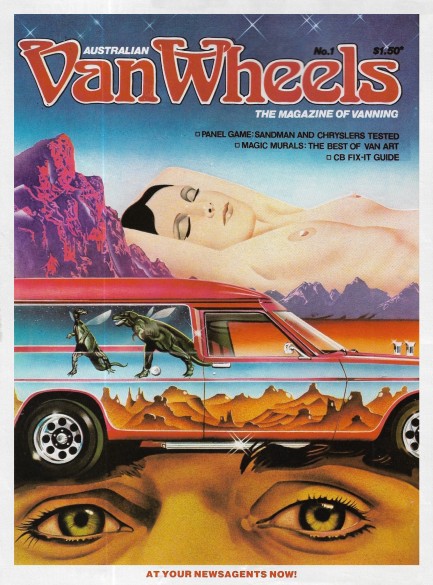 ---
Celebs found trouble in greater numbers than usual over the last three days.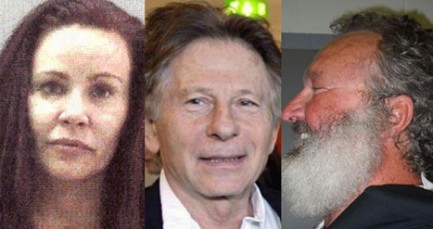 Is it the end times? No, just another weekend in the world of pulp. It was hard to keep track of all the events that occurred. Most took the form of arrests. Actress Tawny Kitaen, who has looked much better than she does above left, was arrested for drunk driving in Newport Beach, California. She had recently appeared on a reality show called Celeb Rehab, and we think it's safe to say she's earned her spot on season two.
Meanwhile, over in Switzerland, Roman Polanski was arrested on an international warrant stemming from a 32-year-old statutory rape charge. U.S. authorities filed the warrant recently, but it must have slipped Polanski's mind, because he was on his way to Zurich to receive an award at a film festival when he was pinched. So much for Swiss neutrality.
And in a development we're sure Polanski is well aware of, two days ago Charles Manson follower Susan Atkins died in prison. Atkins was not present during the massacre of Polanski's then-wife Sharon Tate and four others, but aided and abetted the murders of Rosemary and Leno LaBianca the next night.
And lastly over in desolate West Texas, actor Randy Quaid managed to get himself arrested along with his wife for skipping out on a hotel bill. He claims it was all a publicity stunt, which seems possible when you see how cheerful he is in the mug shot above right.
But we bet he wasn't smiling when the prison guards stripped him naked and crawled all up in his body cavities with pitons and spelunking helmets. That's the way they do it in Texas—er, so we hear. This is not by any means a complete rundown of what happened since Friday, but we're only two people here and that's far too few to keep up with all the real world pulp going on. We wish all the celebrity jailbirds good luck.
---