It was small but effective.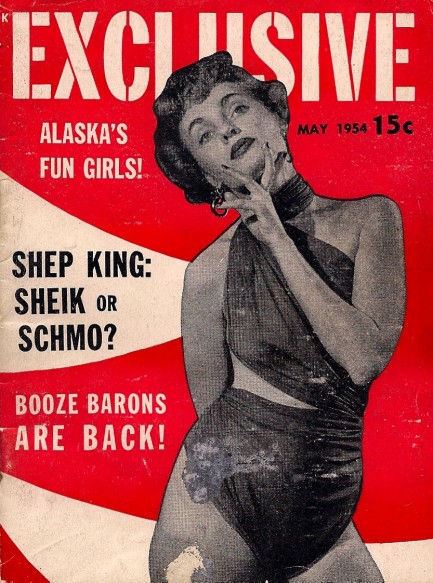 Exclusive was a digest sized monthly published out of New York City by the appropriately named Digest Publications, Inc. It launched in March 1954, had the usual mix of celebs, scandal, and crime, and folded after two years. This issue has everyone from playboy Shep King to Italian actress (and former Pulp Intl. femme) Sylvana Pampanini to showgirl Julie Bryan, as well as an interesting crime photo essay the editors—distastefully—decided to title "Sexclusive." That's not a smart choice when referring to sexual assault. But moving on, the good thing about these pocket magazines is the text was large relative to the page size, which means that when scanned the articles are easily readable even on our website. That being the case we won't bother describing the contents any more than we already have. We've scanned about twenty-five pages below if you're interested, and we're going in search of a glass of ice-cold white wine. Enjoy.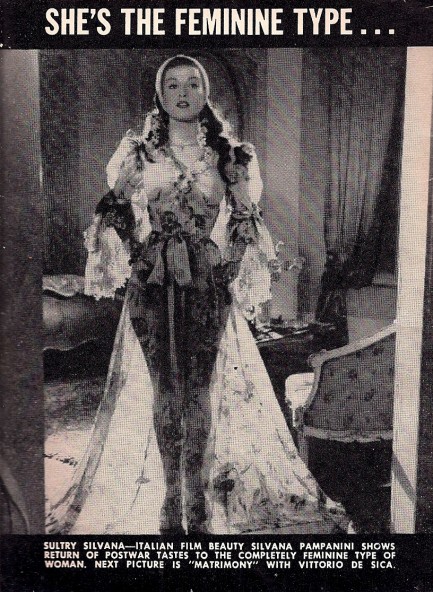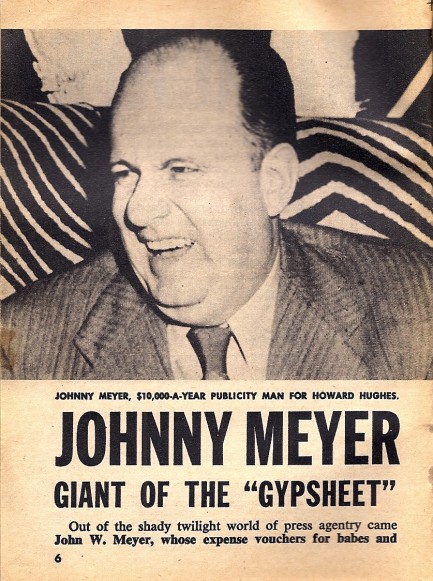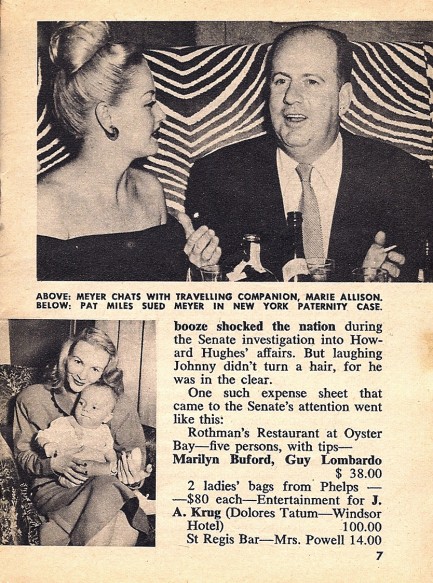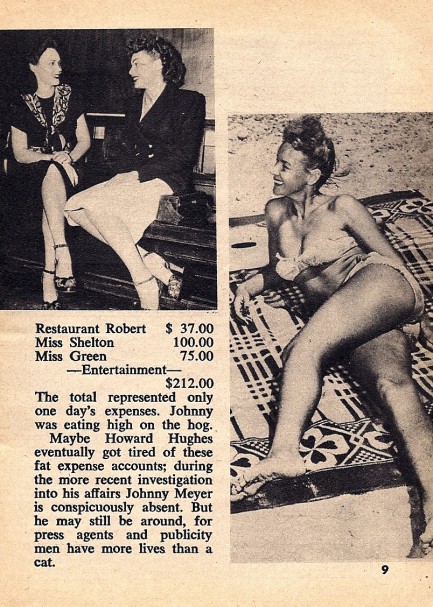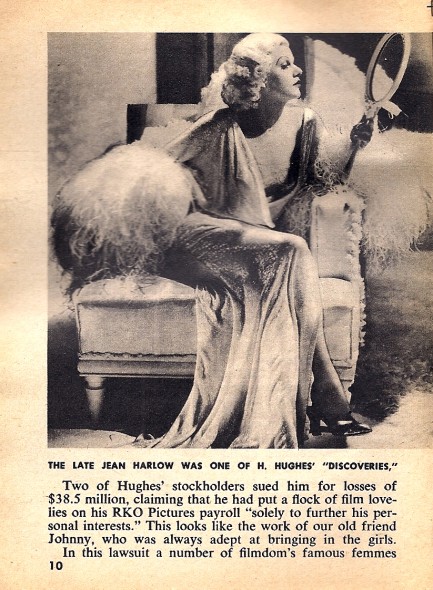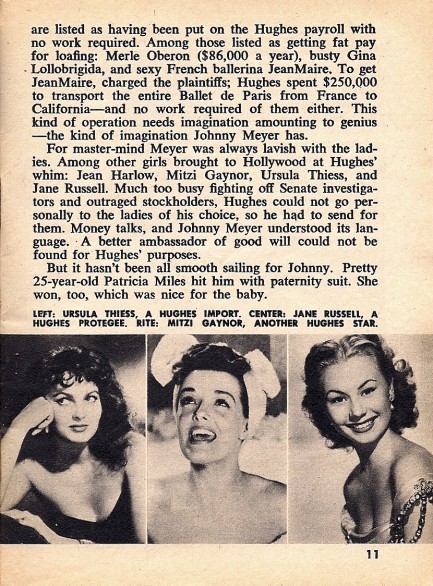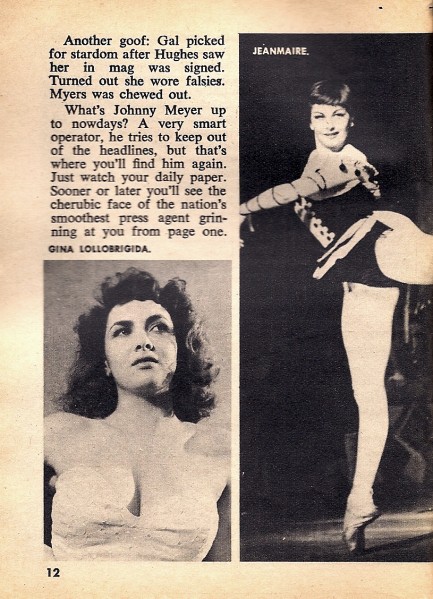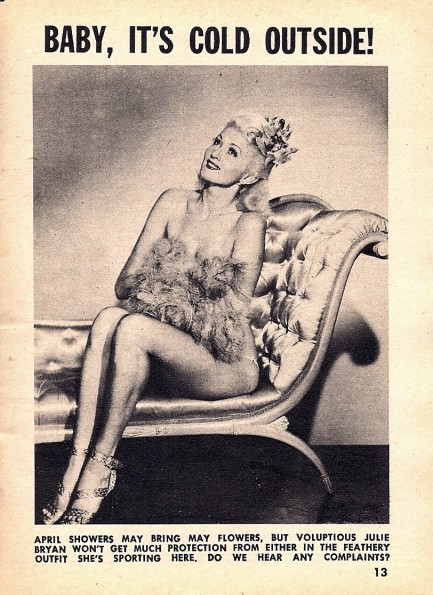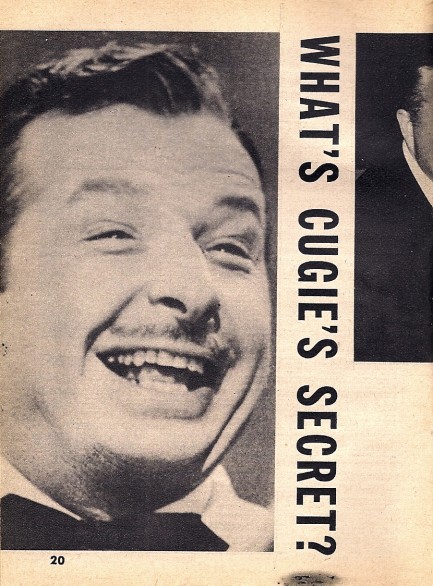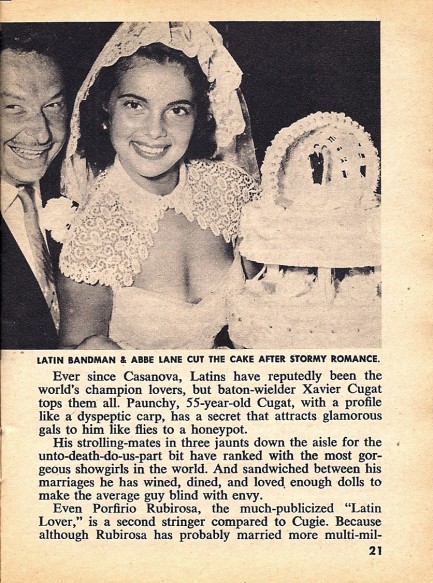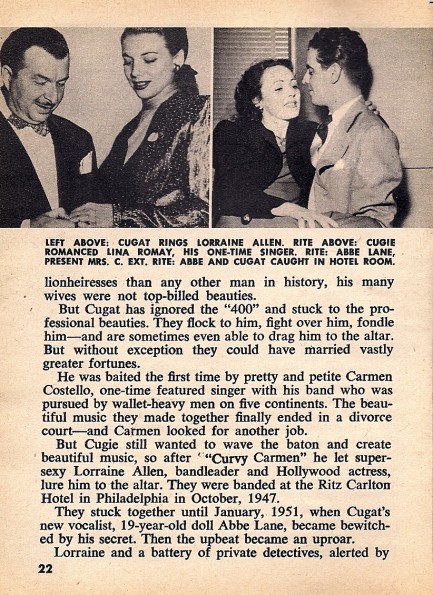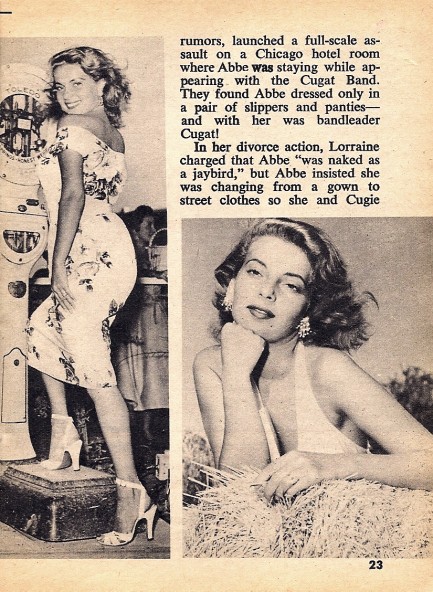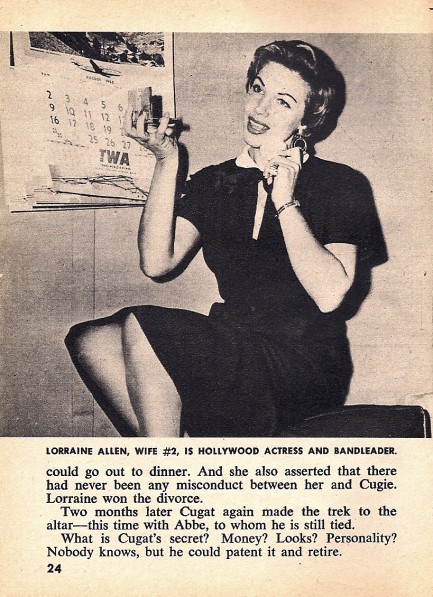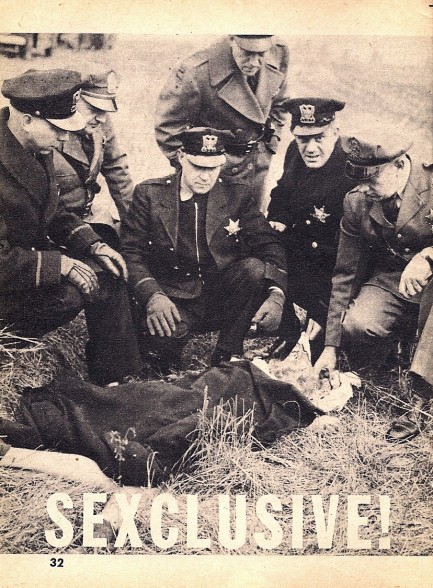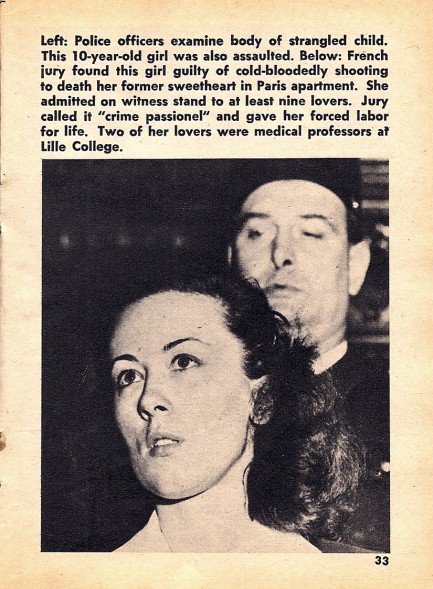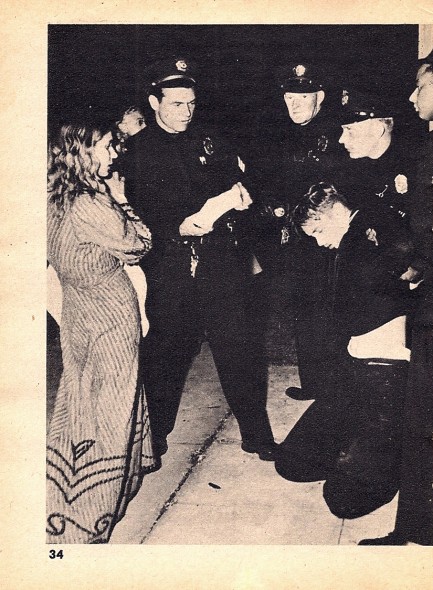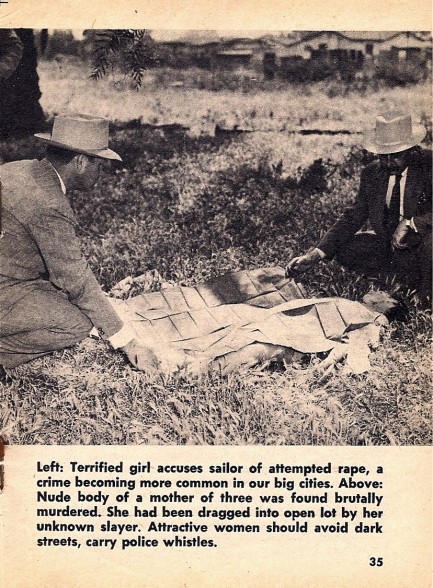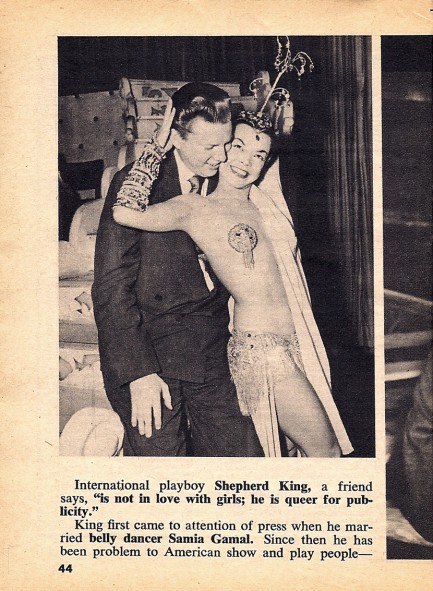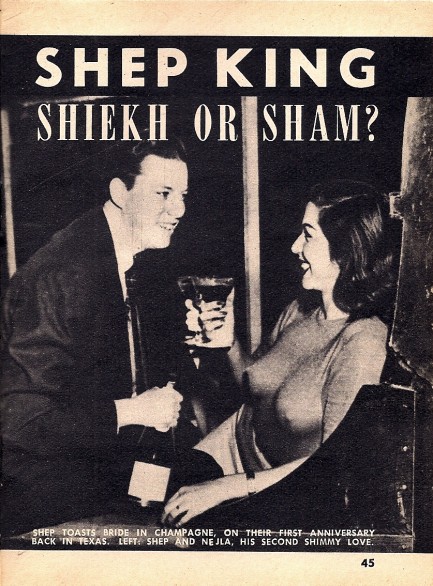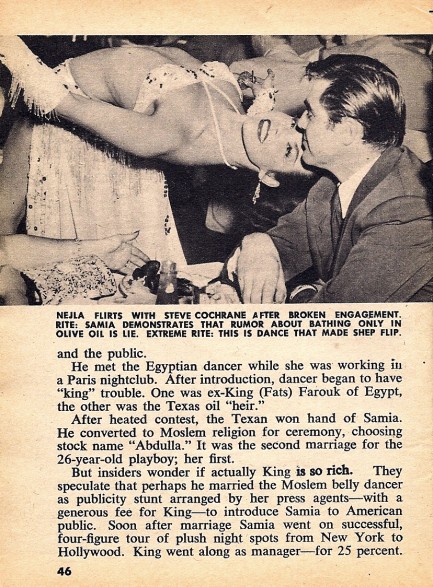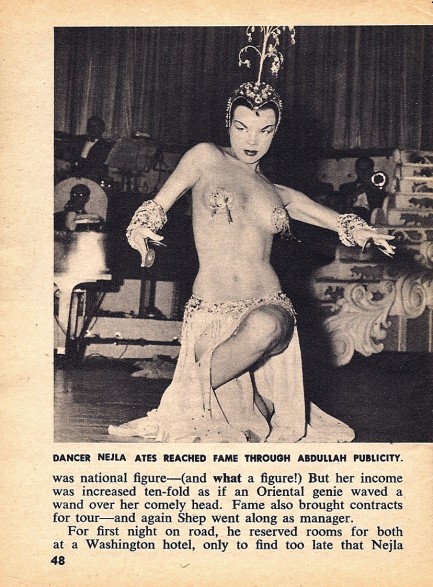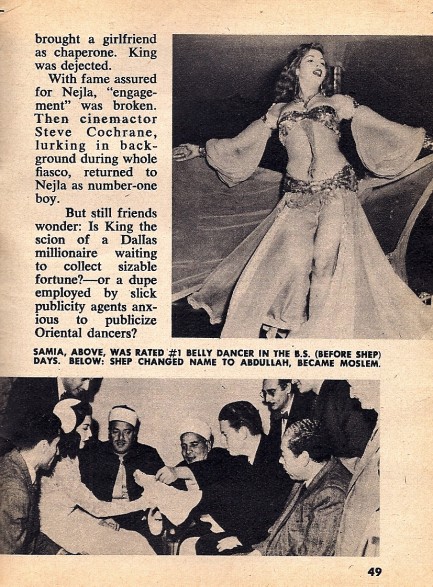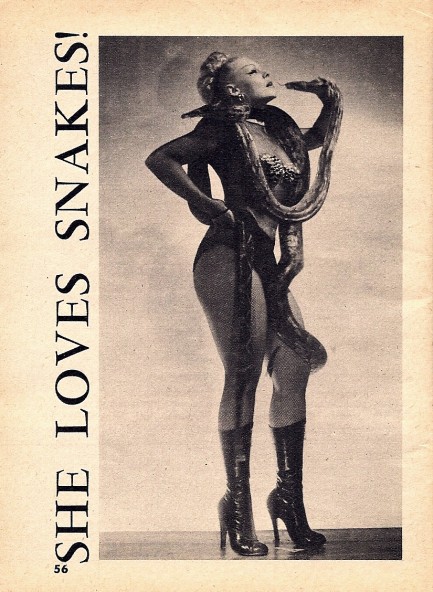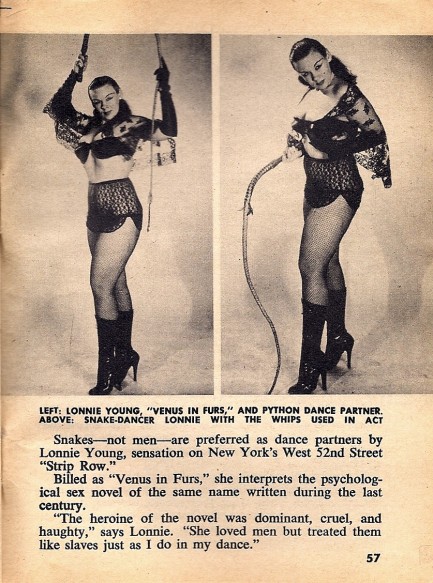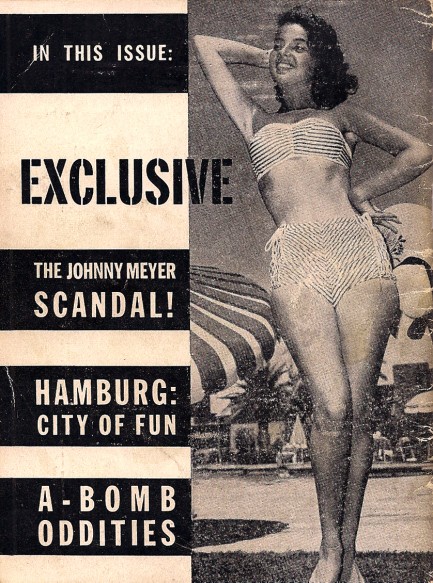 ---
Smoking in the girl's room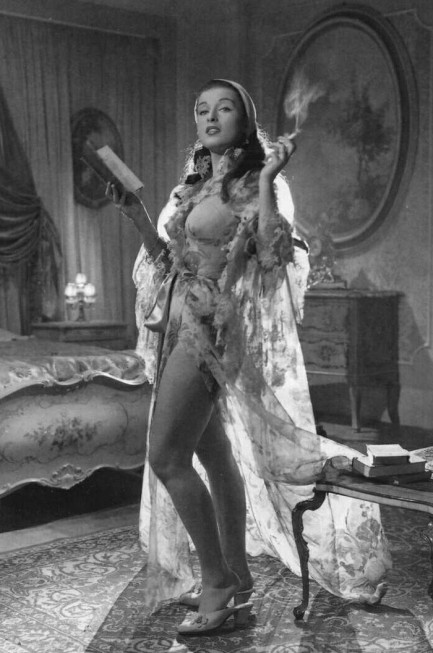 Above, a promo shot of Italian actress and 1946 Miss Italy runner-up Sylvana Pampanini. Not well known today, during the 1950s and 1960s she became an international star but was relegated to secondary status when Sophia Loren and Gina Lollobrigida arrived on the scene. Even so, she eventually appeared in around sixty films. Oh, and about that Miss Italy contest—from what we understand she actually garnered the most votes, but was bumped to second place by the pageant jury because they felt she was just a bit too sensual. Perhaps they had a good point. This boudoir shot of Pampanini in see-through lingerie probably dates from around 1950.
---