Sabrina Siani is the queen of hearts. Livers, spleens, and kidneys too.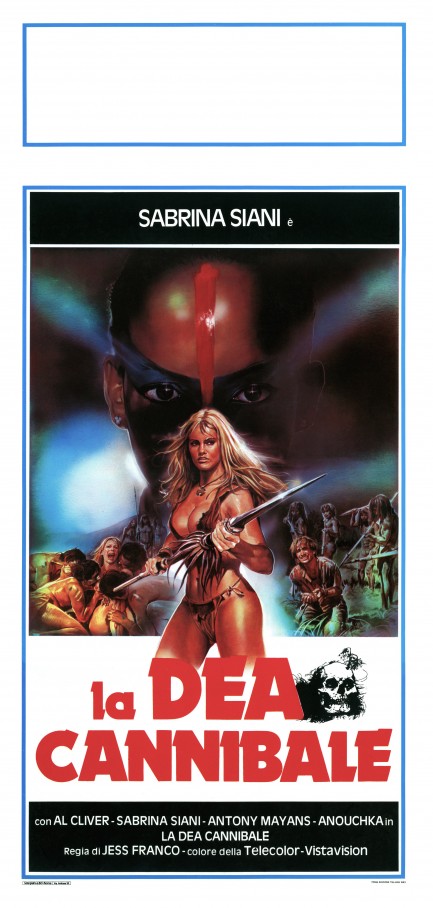 There are a surprising number of cannibal sexploitation movies out there. La Dea Cannibale is one of the better known entries. It's an Italian production with Sabrina Siani in the title role as a little girl found by jungle maneaters who grows up to be fine as hell and becomes the queen of the tribe. As per usual in these movies, an expedition to locate her is mounted by cityfolk. These lunch items comprise the father who lost Siani in the first place—along with his arm—accompanied by several witless adventurers. Or maybe it's fairer to call them brave rather than dumb. But when the group come across stray body parts and gnawed upon corpses yet keep right on trekking into the heart of schlockness, what would you call that? Dumb, right?
Pretty soon the cannibals start picking them off with darts and poisoned arrows, but a few stubborn souls eventually reach the evil village, whereupon daddy is shocked to discover his daughter has grown into a bleached blonde bombshell cavorting in only a thong. The question at that point is whether he can wrench her from the clutches of the godless flesheaters. They won't give her up easily and you can really understand that—other jungle tribes in 1970s cinema have white girl goddesses so why shouldn't they? We'd almost recommend this one for laughs if there were a digital transfer out there, but sadly the version we saw looks like the film footage was discovered in a toilet. Sort of like its plot. La Dea Cannibale, which was also called Mondo cannibale, opened in Italy today in 1980.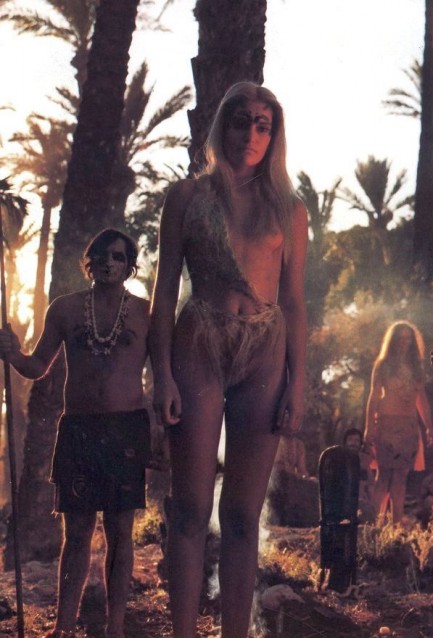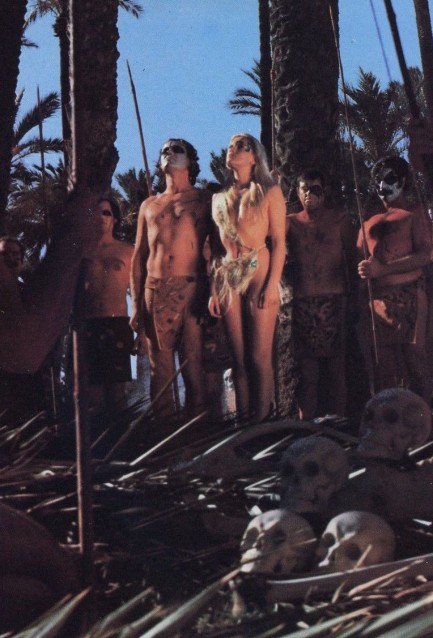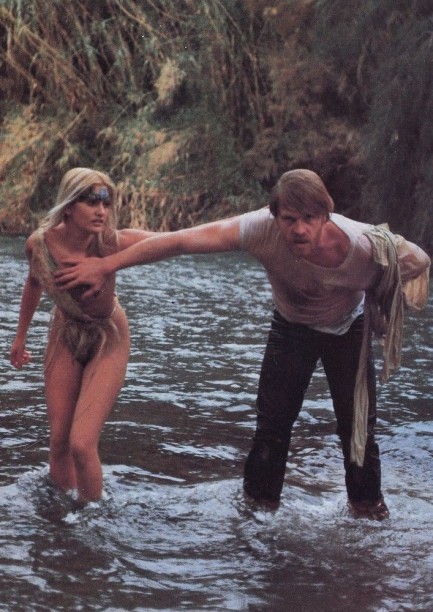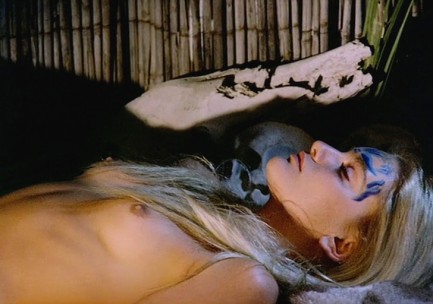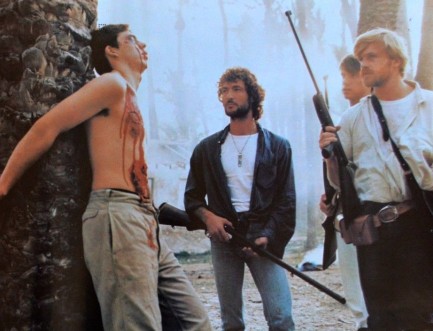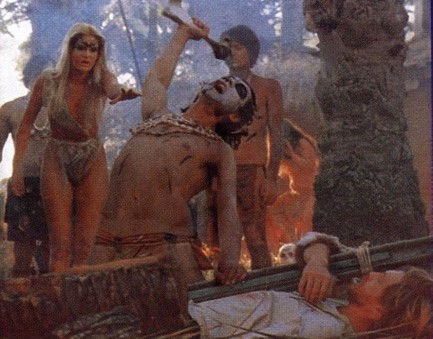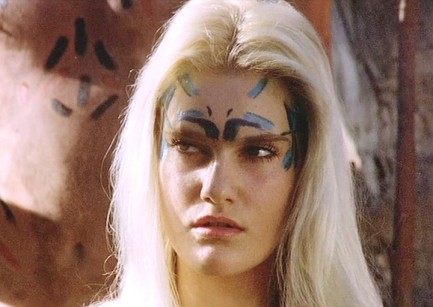 ---
Nobody gets out of here alive.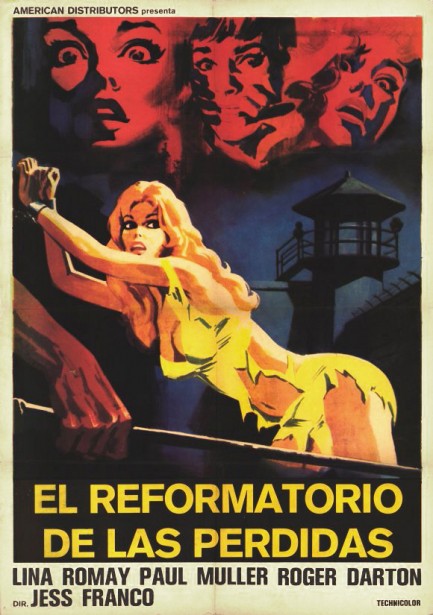 We wrote about Spanish director Jesus Franco not long ago. Sort of. When we noticed another premiere date approaching for one of his films we thought we'd check it out. El reformatorio de las perdidas, originally titled Frauengefängnis, and called Barbed Wire Dolls in the U.S., is a nearly plotless exercise in sadism featuring Lina Ronay, Monica Swinn, and other overheated female convicts dealing with predatory guards and an evil wardeness. There's an escape, as usual in these Franco films, and as usual it fails. That's giving nothing away because the escape isn't the point—the nudity and sex are. Last time we discussed Franco we made a joke of it without really talking about the quality of his films. So here's the deal—they range from the arty to the ridiculous to the outright terrible. This one falls unambiguously into the latter category. That is all. Hey, but you gotta love that Spanish poster. Frauengefängnis premiered in West Germany today in 1976, and hit Spain and other countries in 1977.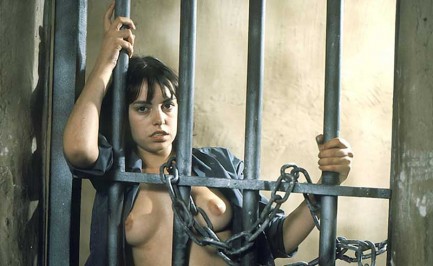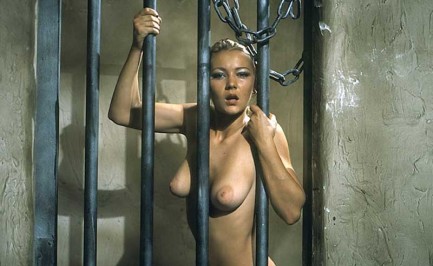 ---
It was small but effective.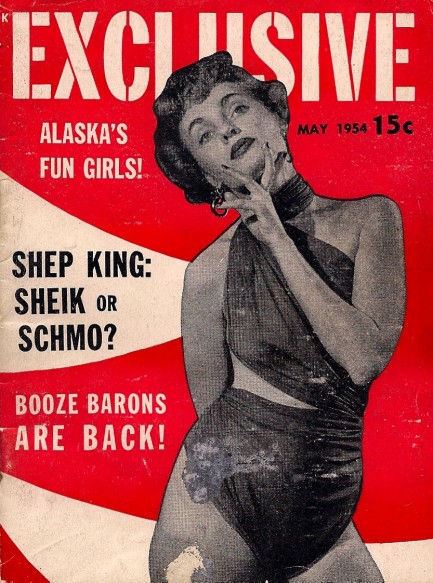 Exclusive was a digest sized monthly published out of New York City by the appropriately named Digest Publications, Inc. It launched in March 1954, had the usual mix of celebs, scandal, and crime, and folded after two years. This issue has everyone from playboy Shep King to Italian actress (and former Pulp Intl. femme) Sylvana Pampanini to showgirl Julie Bryan, as well as an interesting crime photo essay the editors—distastefully—decided to title "Sexclusive." That's not a smart choice when referring to sexual assault. But moving on, the good thing about these pocket magazines is the text was large relative to the page size, which means that when scanned the articles are easily readable even on our website. That being the case we won't bother describing the contents any more than we already have. We've scanned about twenty-five pages below if you're interested, and we're going in search of a glass of ice-cold white wine. Enjoy.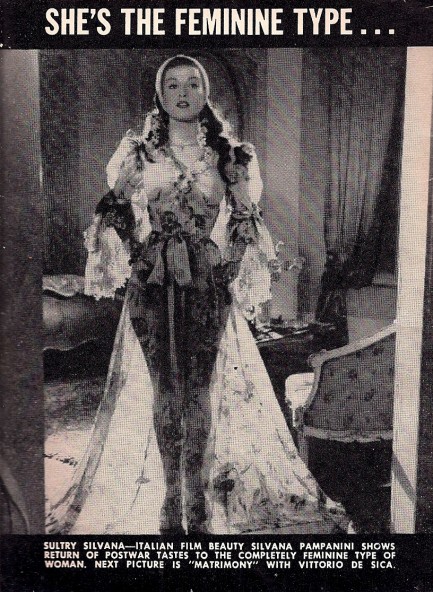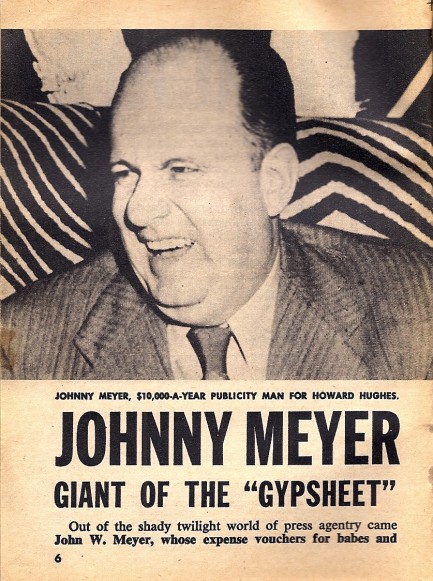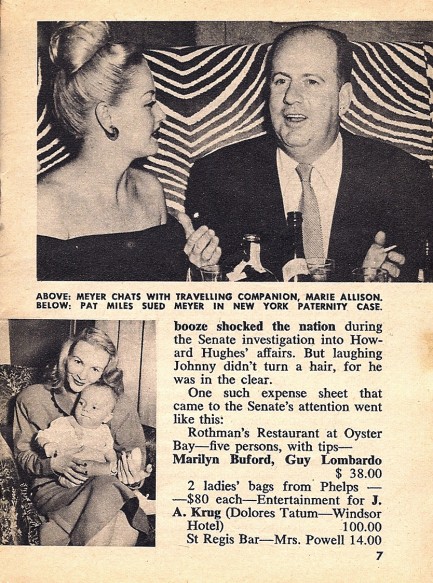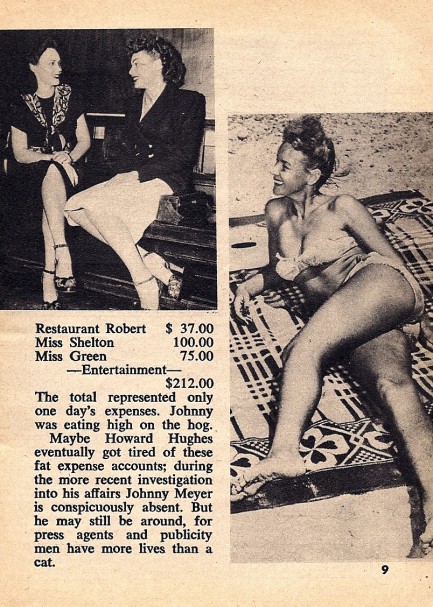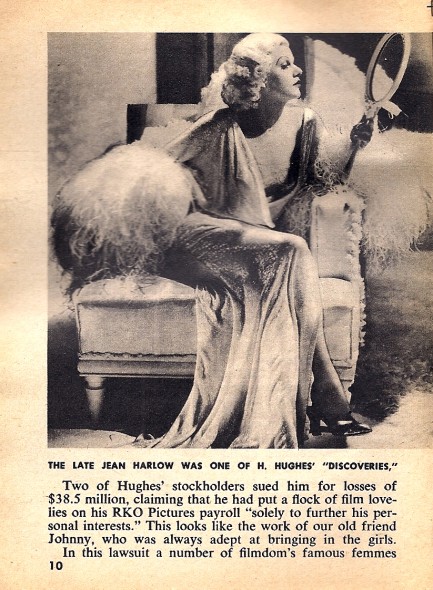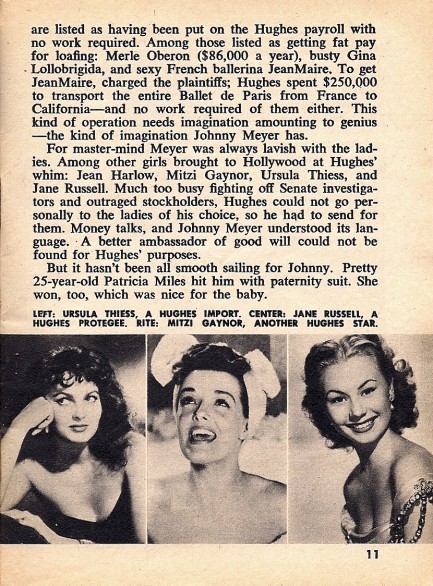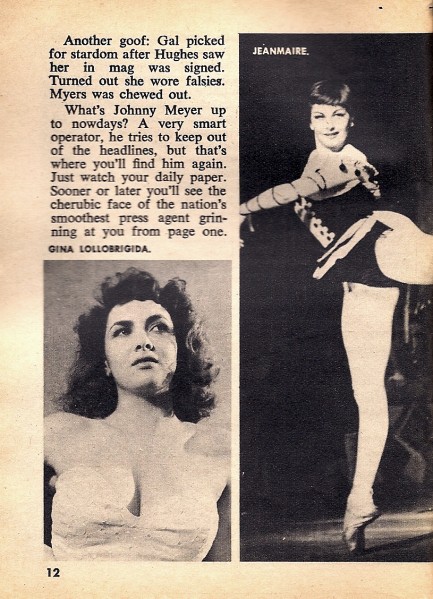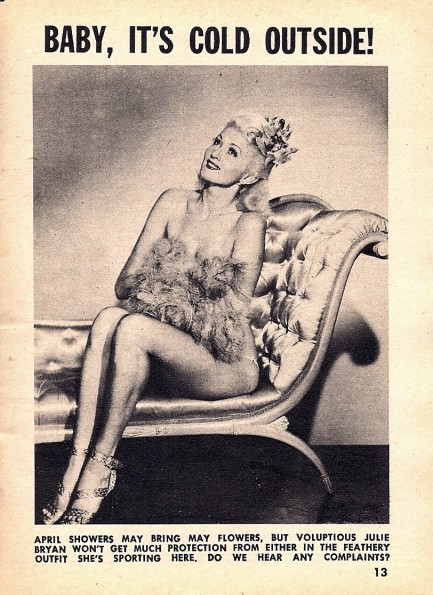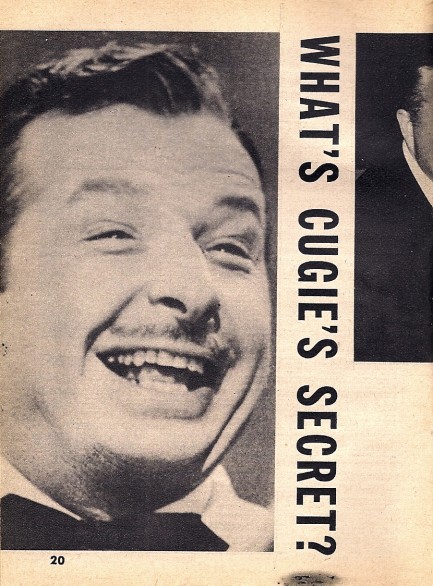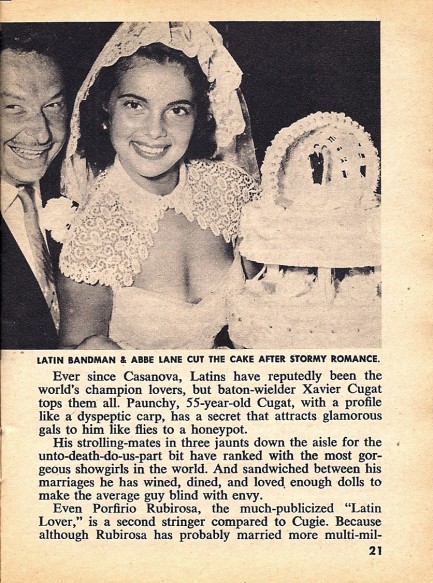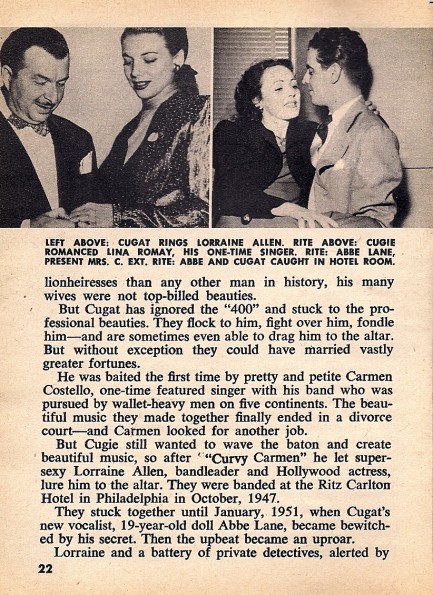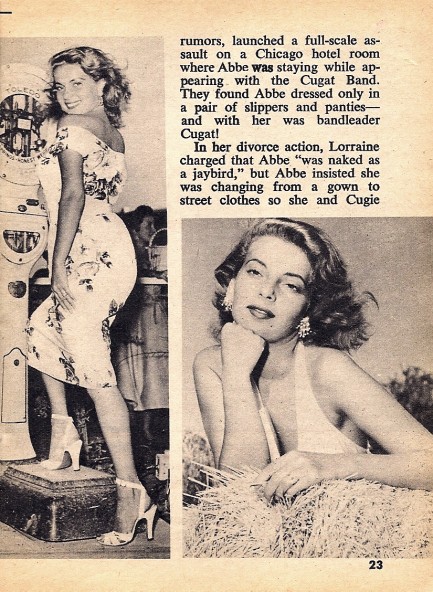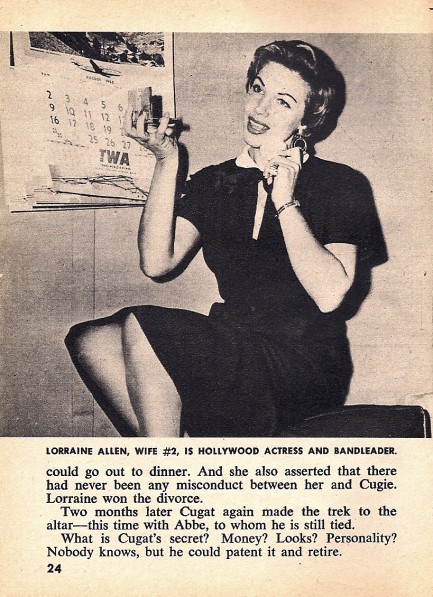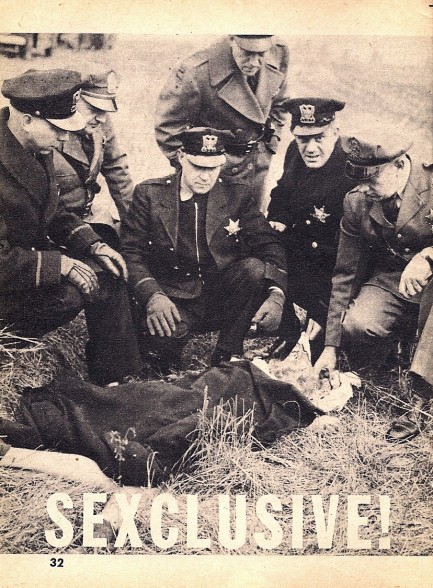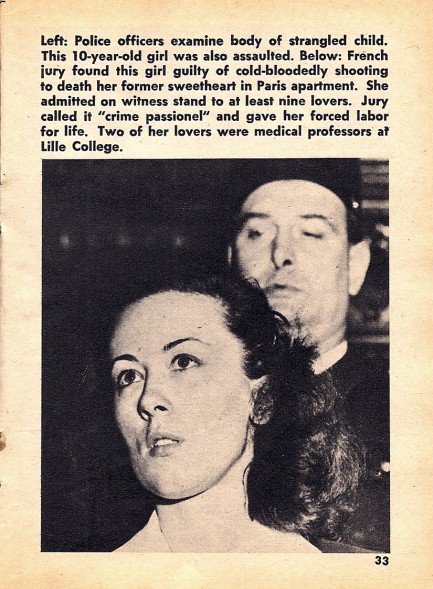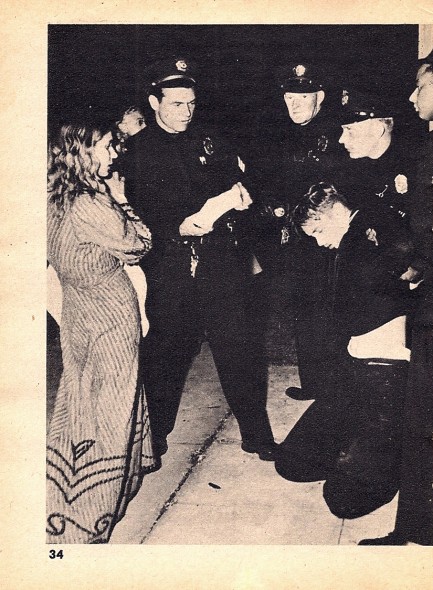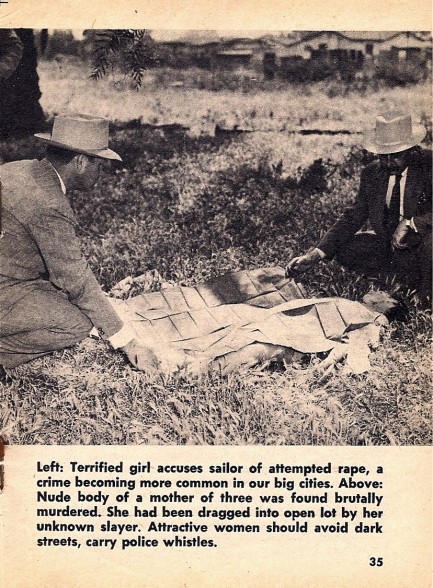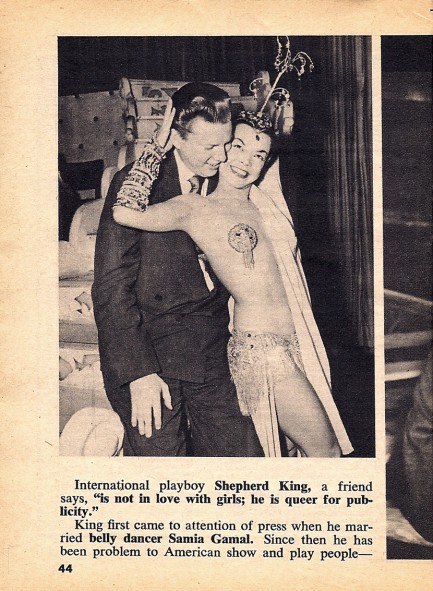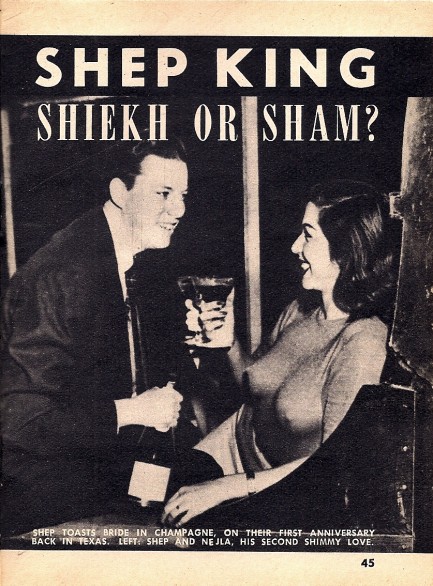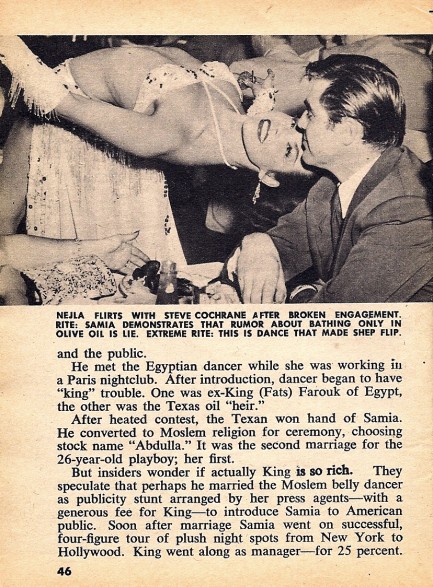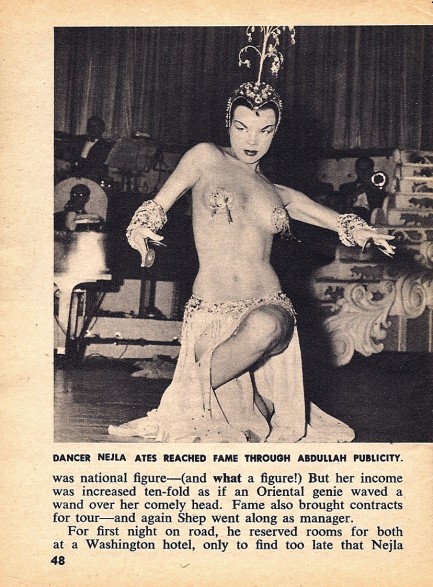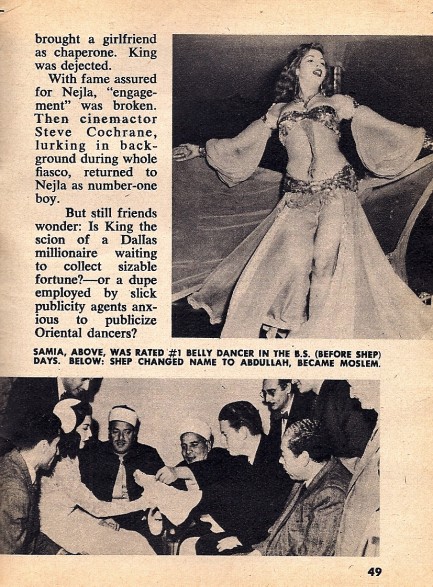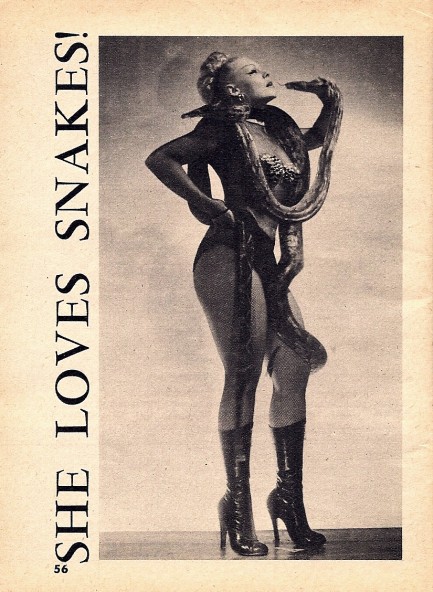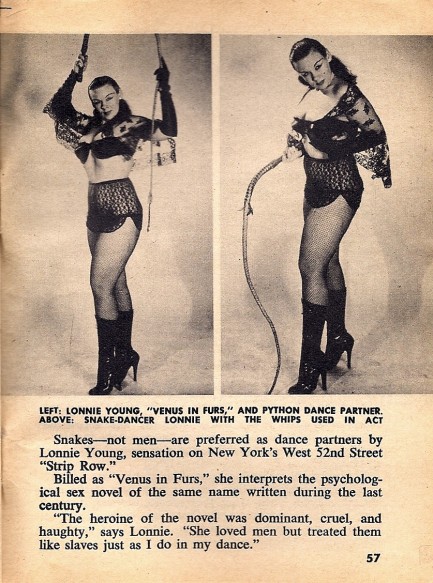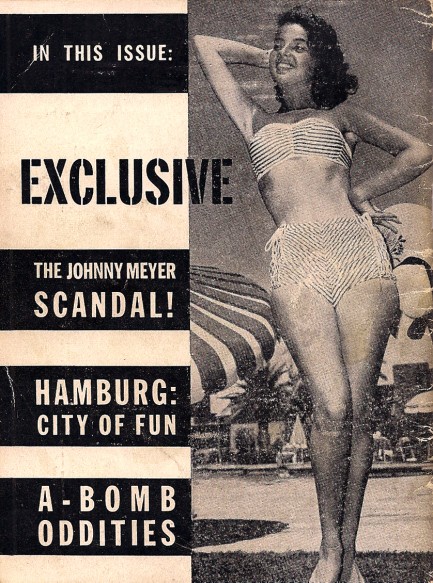 ---