There's a special beauty in the city when it glows.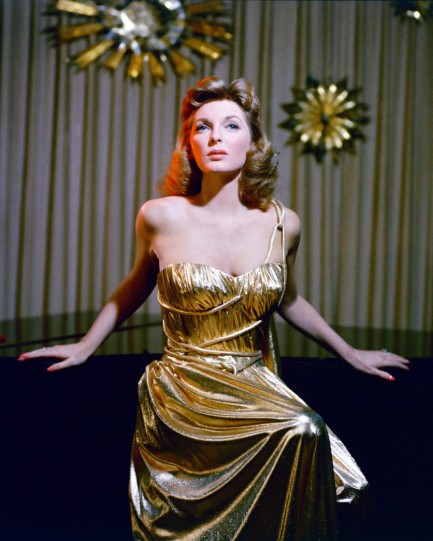 This is a brilliant shot of U.S. singer/actress Julie London, an icon during her time who's been just a bit forgotten in this new millennium. She made something like forty movies, a body of work that gives you numerous options to choose from, but for our money we like her brief cameo in the neglected Jayne Mansfield comedy The Girl Can't Help It. You can read a bit about the movie here, and more about London when we hopefully revisit her later.


---
The girl can't help it, but then who'd want her to?
Jayne Mansfield shows her horny side in this promo for her 1956 screwball comedy The Girl Can't Help It. The movie is an underrated classic which we highly recommend for about ten compelling reasons, all of which we explain here.


---
Mansfield gets top billing but the rockers steal the show.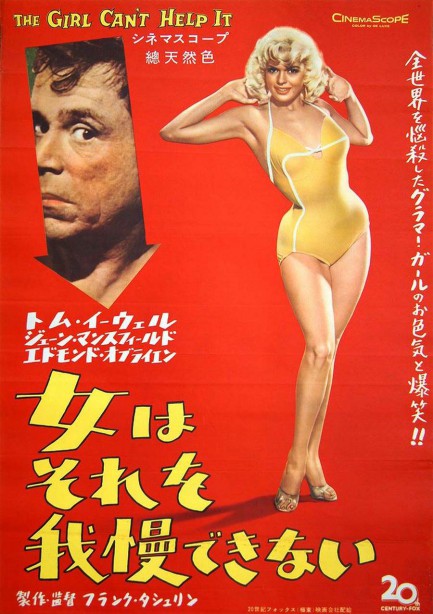 Above is a vintage Japanese poster for Jayne Mansfield's 1956 musical comedy The Girl Can't Help It. They don't make 'em like this anymore—a gangster hires a boozing agent to transform his girlfriend into a star, but the girlfriend has no talent, and the agent falls in love with her. This might be Mansfield's most important movie due to the role it played in popularizing early rock music. For example: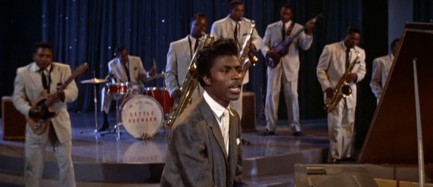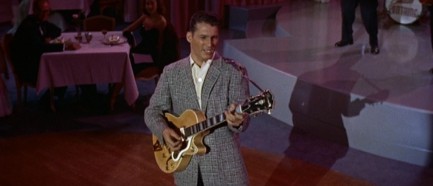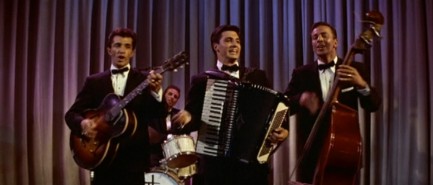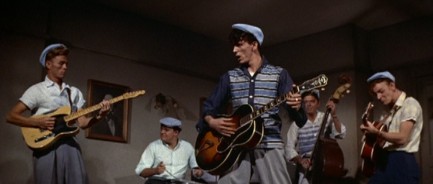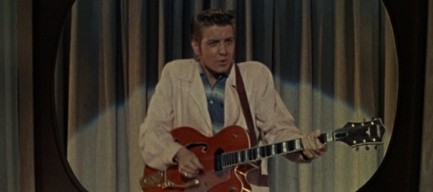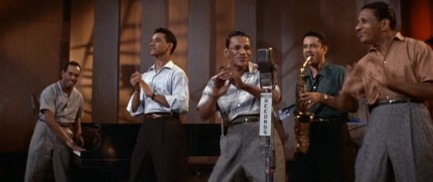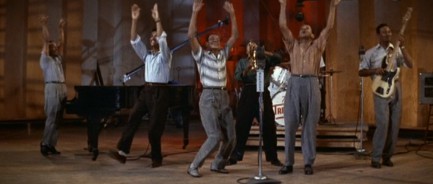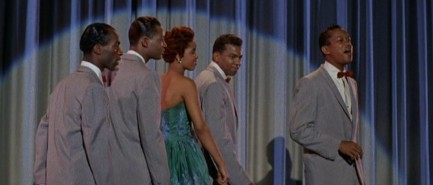 And the unbeatable Fats Domino.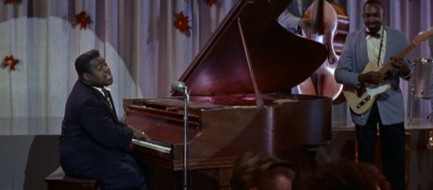 Though they aren't rock and rollers, the lovely Julie London and the amazingly beautiful Abbey Lincoln, who you see just below, also put in appearances. The Lincoln number is especially wonderful, and it's well-staged too, with the backdrop of deep violet curtains set against her crimson gown.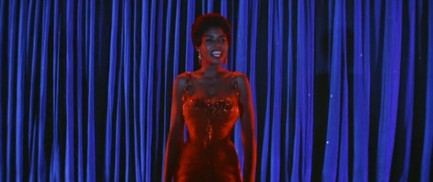 The only uncute thing about this exceedingly cute movie is poor Jayne Mansfield's bazooka bra and strangling corset, the latter of which producers have cinched her into in order to give her a twenty-inch waist. It's cringe-inducing. Otherwise, awesome stuff.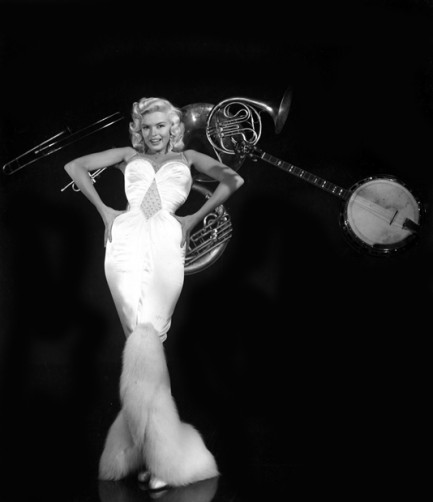 ---