She's the reason you should have disaster insurance.
Above, a great promo image of U.S. actress Gail Russell from the 1957 drama The Tattered Dress, in which she co-starred with Jeff Chandler, Jeanne Crain, and Elaine Stewart. We aren't kidding about disaster insurance, by the way—she once crashed her car into a bar.


---
Having a merry go 'round in Hollywood.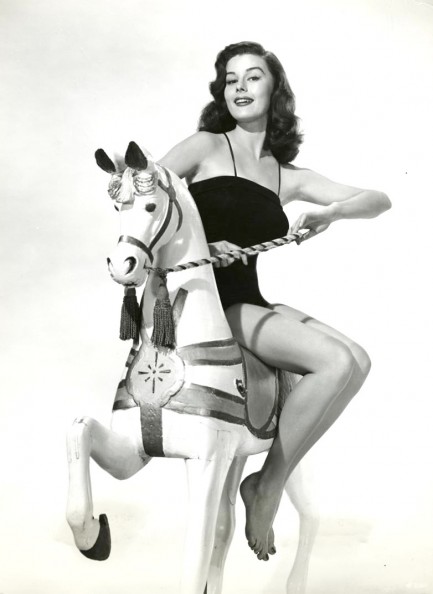 American actress and model Elaine Stewart first caught Hollywood's attention as See magazine's Miss See for the month of January 1952. She immediately launched a film career, winning small roles in seven movies that year, and eventually appearing in The Tattered Dress, Night Passage, High Hell, The Bad and the Beautiful and other productions, as well as in several television shows. This shot was made in 1954 when she was filming MGM's musical classic Brigadoon.
---