Lady sings the blues and reds.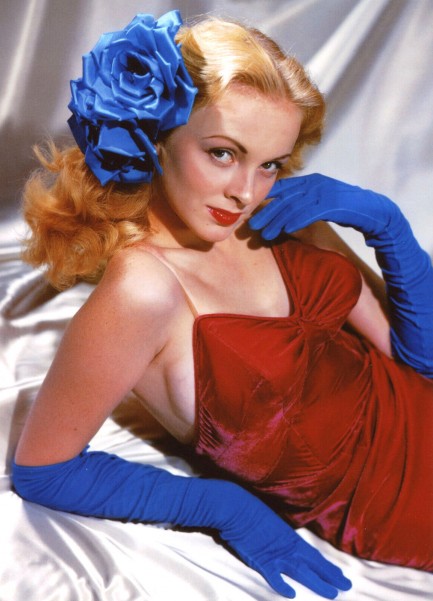 U.S. born actress and dancer Dee Turnell sports two accessories that have gone out of fashion—the ornamental headpiece, and opera gloves—and wears both well in this promo image made for her 1948 film Words and Music. Turnell appeared in about twenty movies between 1947 and 1956. Nearly all of those were musicals, and while she's considered to have been a real talent, all her roles were minor or uncredited except 1954's Brigadoon. We don't expect to run across her again in our excavations for gun toting femmes fatales, but we're glad we stumbled upon this rare color photo. It's by Tom Kelley—the same Tom Kelley who shot the most famous photo of Marilyn Monroe ever.


---
Having a merry go 'round in Hollywood.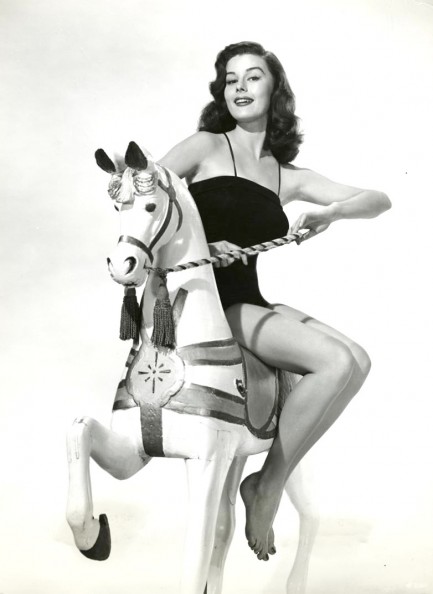 American actress and model Elaine Stewart first caught Hollywood's attention as See magazine's Miss See for the month of January 1952. She immediately launched a film career, winning small roles in seven movies that year, and eventually appearing in The Tattered Dress, Night Passage, High Hell, The Bad and the Beautiful and other productions, as well as in several television shows. This shot was made in 1954 when she was filming MGM's musical classic Brigadoon.
---