Who needs sunscreen when you have imagination?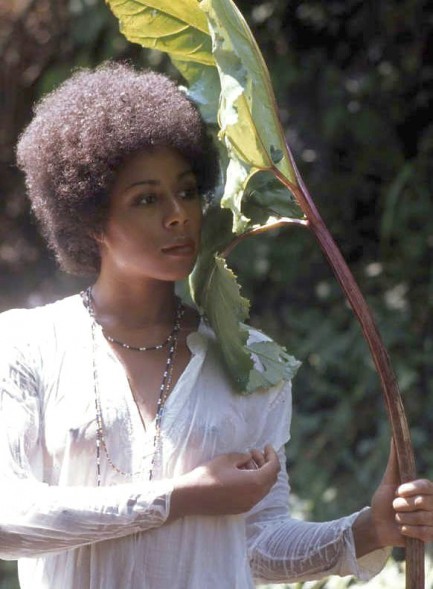 This photo of Italian actress Carla Brait using the local flora to improvise a little shade was made when she was appearing in the 1973 giallo flick I corpi presentano tracce di violenza carnale. Translated literally that means, "The bodies show traces of carnal violence." For its U.S. release it was retitled Torso, which we think was a good move. Brait appeared in fifteen movies during her career, and speaking of torsos and good moves, she often played dancers, since that was her other profession. When she eventually retired from cinema she became a dance instructor. We've been watching a lot of giallos the last year or so, which means we may see her in Torso later.


---
A dozen bloody reasons to love Halloween.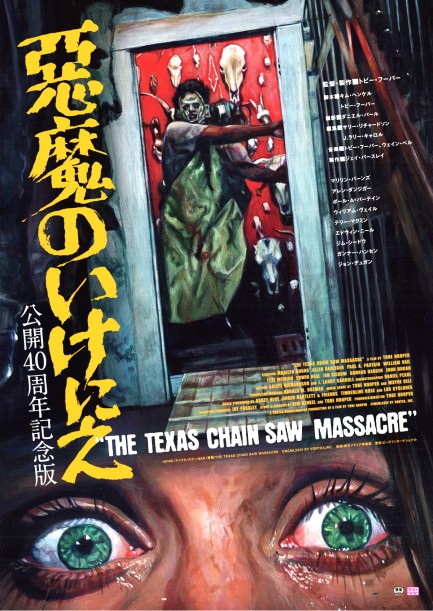 This poster is a special edition promo painted by

Nanpei

Kaneko for The Texas Chainsaw Massacre, which was showing at the Tokyo International Film Festival on its fortieth anniversary in 2014. The Japanese title 悪魔のいけにえtranslates to "devil sorrowfully" or "Satan sorrowfully," and that's a mystery to us, as we're sure there are chainsaws in Japan, as well as the concept of massacres, and some general inkling about Texas, but whatever. Sorrowfully it is—the poster is amazing.
Below, in honor of Halloween, which is becoming more and more of an event here overseas where we live, we have eleven more Japanese posters for 1970s and 1980s U.S.-made horror films. They are, top to bottom, The Prowler (aka Rosemary's Killer), The Fog, Lifeforce, An American Werewolf in London, Bug, Halloween II (aka Boogey Man), Let Sleeping Corpses Lie,Torso, The Evil Dead, Link, and Death Trap.
We've put together horror collections in the past. We have five beautiful Thai posters at this link, fifteen Japanese horror posters we shared on Halloween two years ago here, and we also have a collection of aquatic creature feature posters we shared way back in 2009. And if those don't sate your appetite for the morbid and terrible, just click the keyword "horror" below, and you can see everything we've posted that fits the category. No tricks. Only treats.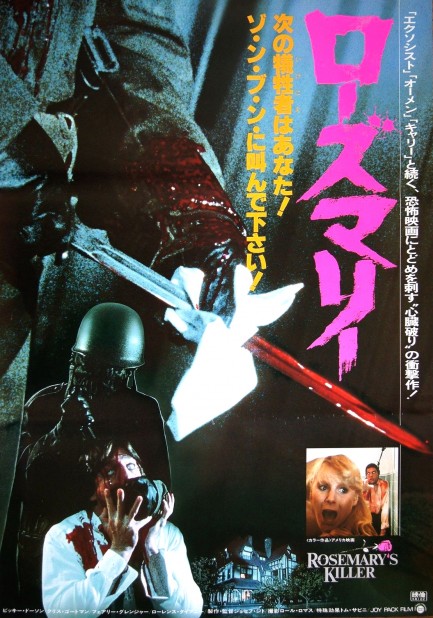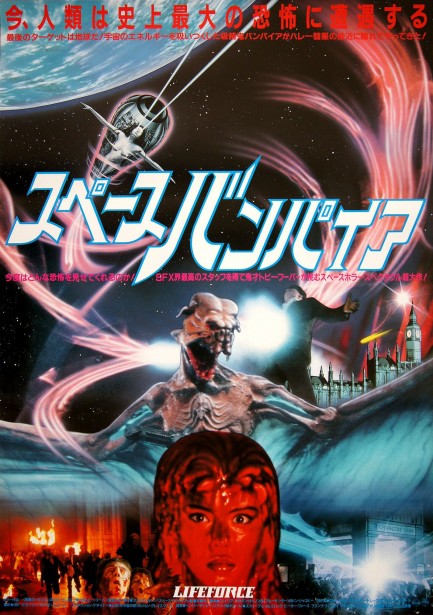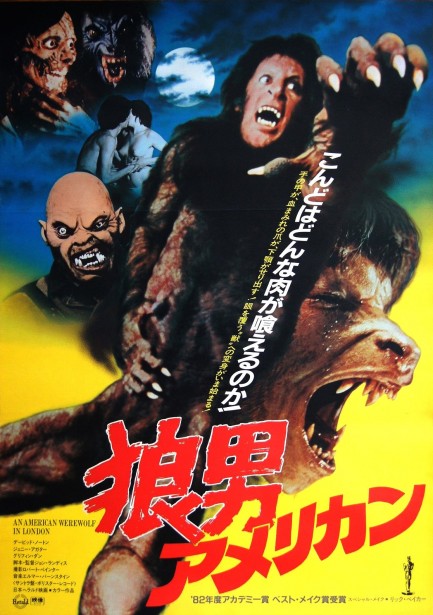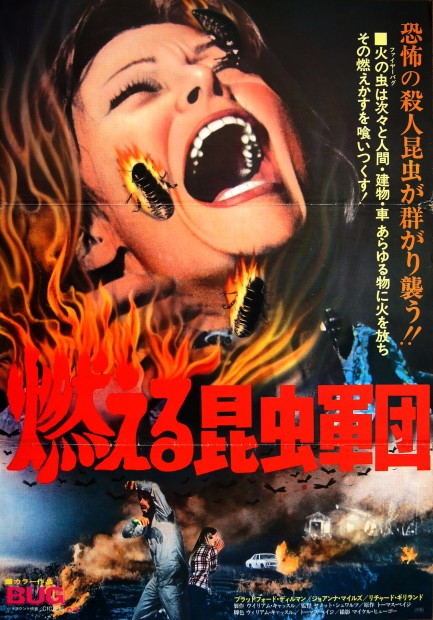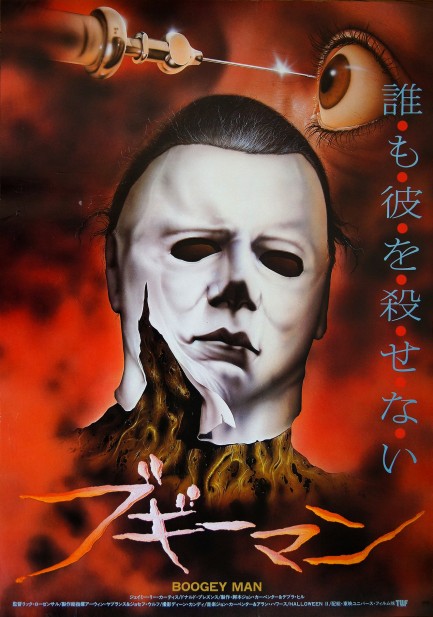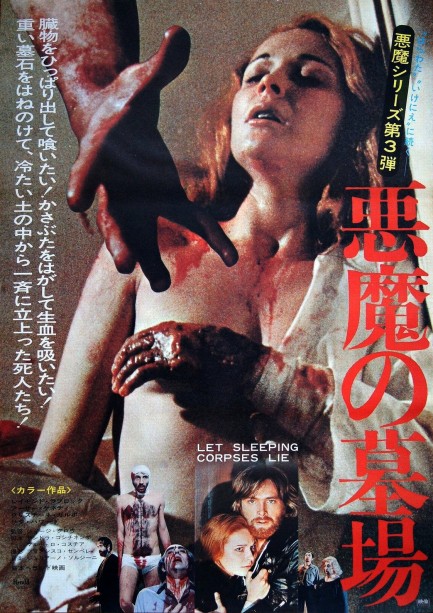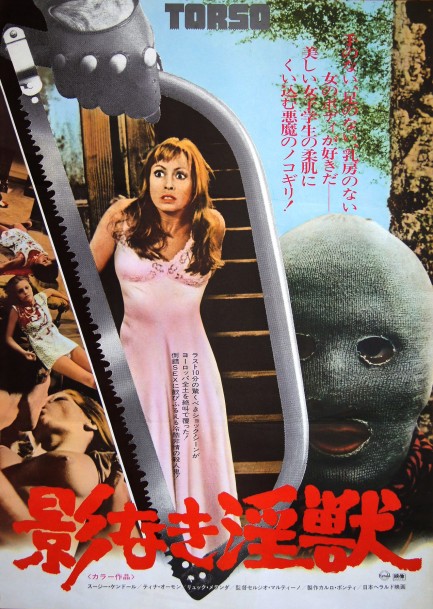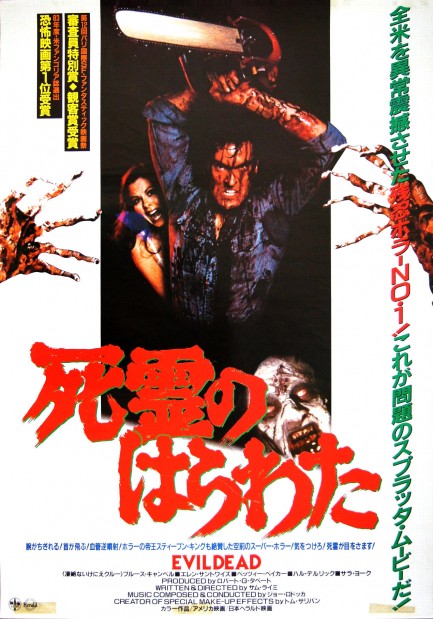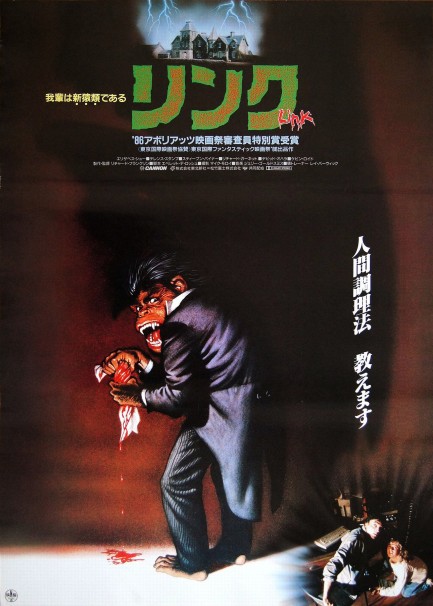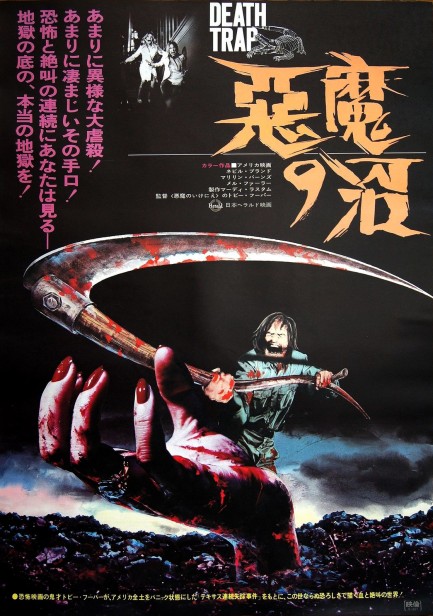 ---