The rarest and most beautiful object under these waters is Jane Russell.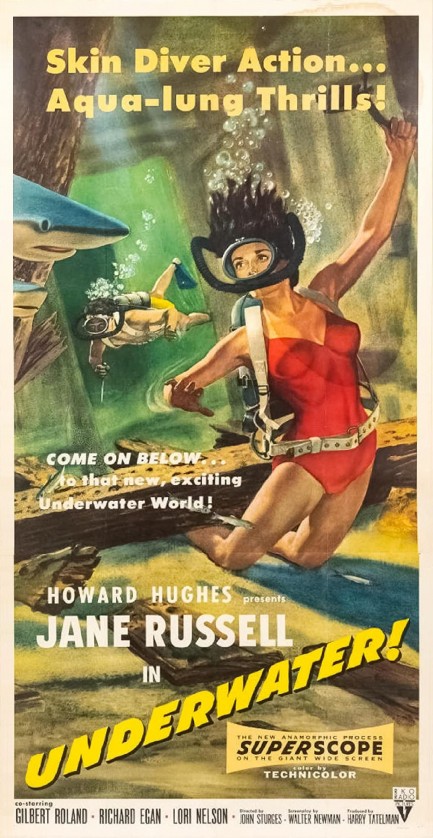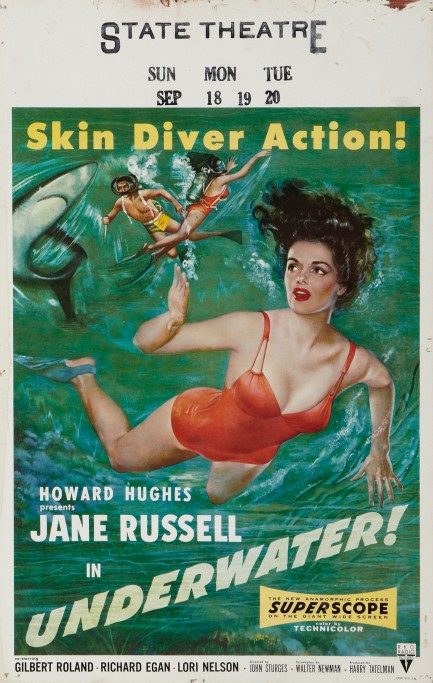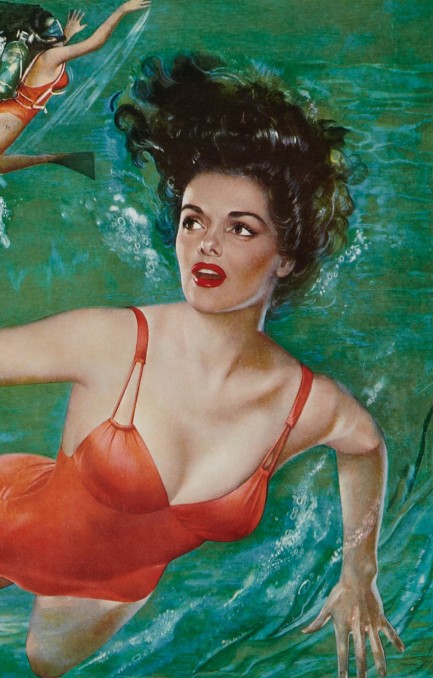 Here you see three beautiful posters for Jane Russell's 1955 marine salvage adventure Underwater! We shared an ultrarare Japanese promo and discussed the film briefly more than a decade back, and shared some production stills. See all that here.
---
Jane Russell heats up the tropical waters in treasure hunting adventure.

Every once in a while we come across a piece of art so amazing we have to post it rotated in order to ensure that it's viewable at the largest possible size. In this case, it's a Japanese promo poster for Jane Russell's widescreen adventure Underwater!, in which Jane dives in the Caribbean, tries on a Cuban accent (intermittently), dances and flirts island style, and wears a couple of different swimsuits. The film was the brainchild of Howard Hughes, who specialized in thinking of ways to show off Russell's breasts. We can only assume he shot bolt upright in bed late one night and cried, "Eureka! I'll make them float!"
He succeeded wildly, but in terms of time and treasure he may have gotten in deeper than he planned, since the film took three years and cost three million dollars. The money shows, and in stunning Technicolor, but otherwise Underwater! isn't special. Russell, Gilbert Roland, Lori Nelson, and Richard Egan (looking even more reptilian than usual), team up to salvage a Spanish galleon they believe went down off Cuba with a solid gold statue of the Madonna. If you happen to love Jane Russell, or can't resist Caribbean atmosphere, or are particularly adept at suspension of disbelief, or all three, then give this one a go. For all its flaws, we must confess we liked it. Underwater! premiered in Japan today in 1955.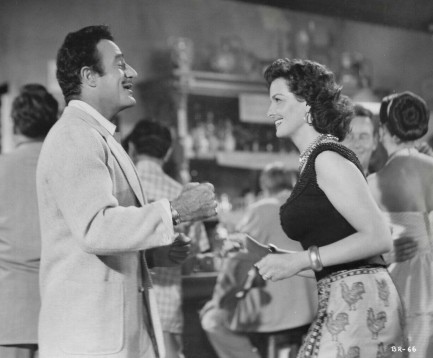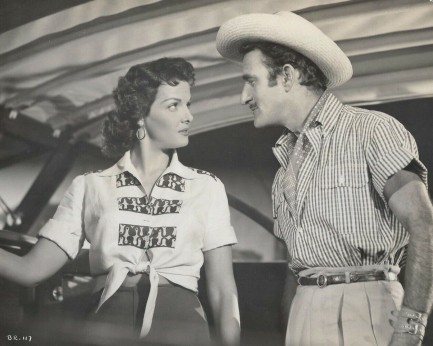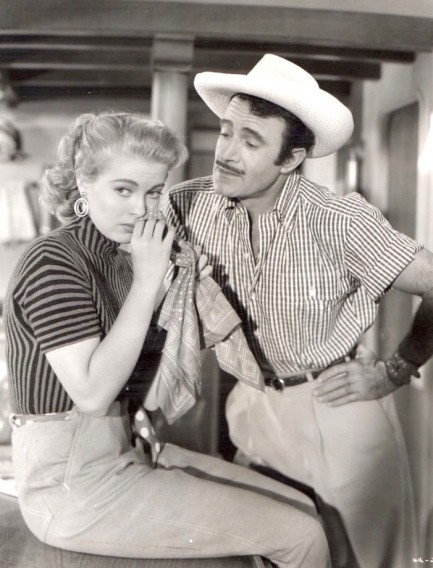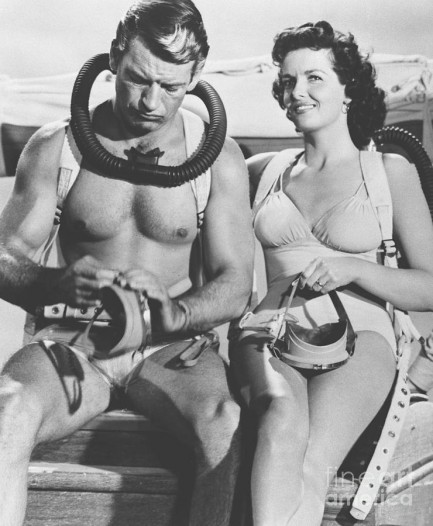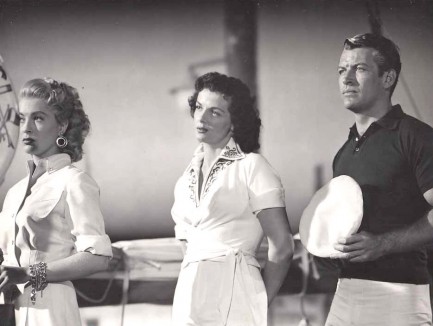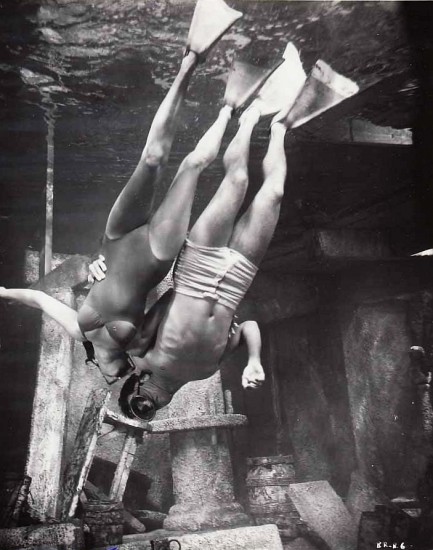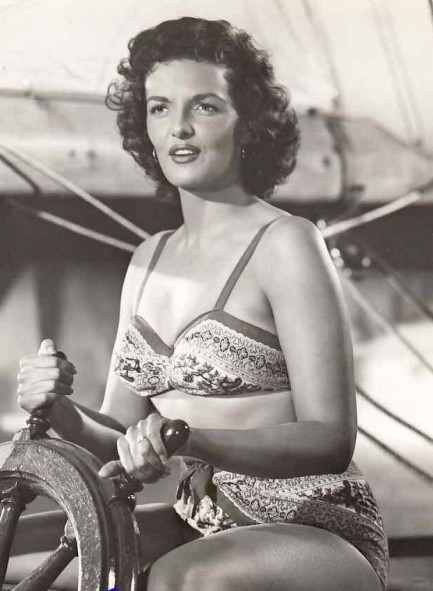 ---