The tune tells the whole tale.
We love when the opening song of a movie tells you everything you need to know about the main character. Wicked Woman stars legendary b-movie femme fatale Beverly Michaels, and here are some choice lines from the intro theme, sung by crooner Herb Jeffries:

Why is a wicked woman a fascinating game,
a thing a good man just can't leave alone?
You know before you start it you'll end up broken hearted,
but still you're like a moth to flame.
What does a wicked woman have burning in her eyes
that casts you in a spell you can't escape?
You know that what she's doin' is sure to cause your ruin
and still you listen to her lies...

Wicked Woman is pure cheeseball melodrama, but it's important because it established the icy cold Michaels blueprint that was copied in later movies—the lure, the scam, and the betrayal, all done unrepentantly. Michaels' fame derives not from acting ability, but from screen presence—i.e. she had that special it needed to play a femme fatale. In fact she's so bad you kind of root for her. Wicked Woman premiered in the U.S. today in 1953, and you can watch the whole thing at this link.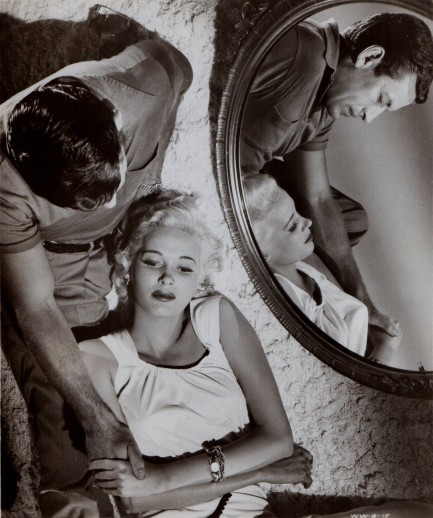 ---
The cops and robbers go coast to coast in Undercover Girl.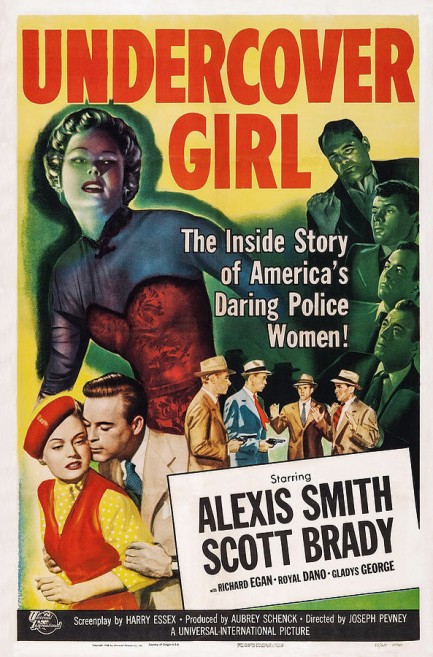 Above, a promo poster for Undercover Girl. The depiction of star Alexis Smith at upper left is modeled directly after the image of her we shared a couple of weeks ago, minus the pistol she was holding. Undercover Girl is about a rookie NYC policewoman detached to L.A. to pose as a Chicago drug buyer, and who joined the force to avenge her cop father's death. Lucky, then, one of the drug dealers she's going after was coincidentally responsible. We probably don't have to tell you her cover is blown later in the film—it's a standard feature of these deep cover dramas even today. It's still worth a glance, though, and we're glad we mixed it into the slate of five horror movies we watched this weekend. Undercover Girl premiered in the U.S. today in 1950.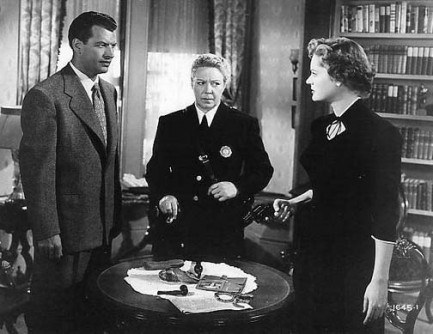 ---