Landis brings her usual touch of glamour to a not-quite film noir.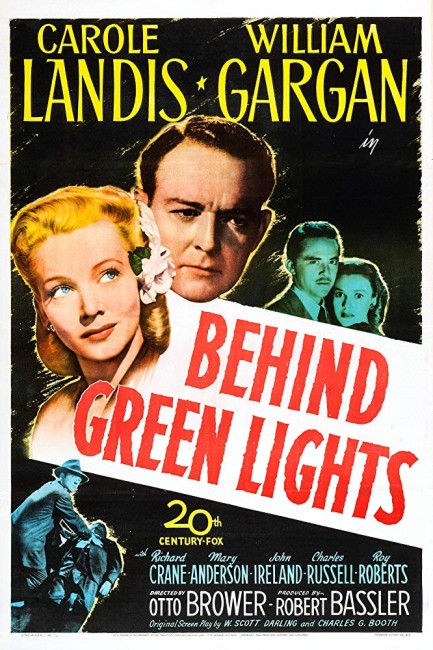 Above is a poster for the Carole Landis vehicle Behind Green Lights, a mostly forgotten film that she headlined in 1946. When the body of a shady private dick turns up outside police headquarters, the resulting investigation pulls in a prominent politician's daughter (Landis), and gets the city tabloids scenting scandal. As the plot unfolds, it becomes clear that influential people want Landis arrested so her father's re-election campaign will be derailed, which forces Gargan to fight his way upstream to crack the case. Landis may be top billed and better known than Gargan, but she's criminally underused and her role is one-note all the way. It's Gargan who gets most of the screen time and is tasked with bringing a tough edge to the movie. He mostly succeeds, and Landis is fine too, as far as she's allowed to go, but on the whole Behind Green Lights is nothing special. It's categorized on many websites as a film noir but—and you know what we're going to say next, because we say it all the time—it isn't really. Yes, it's on the borderline, but it's basically a procedural police drama with a few flashbacks shot in film noir style. The American Film Institute agrees—it categorizes the film as a police drama. Noir fans should approach this uncomplicated little thriller with tempered expectations. Behind Green Lights premiered in the U.S. today in 1946.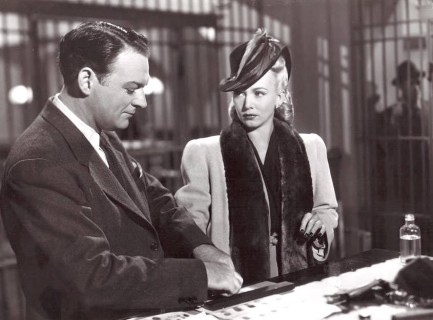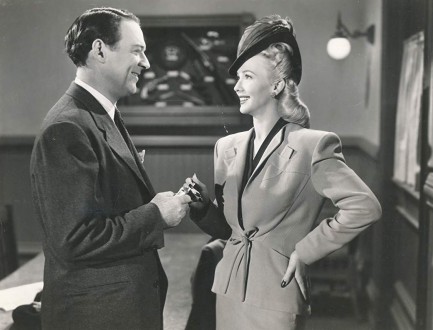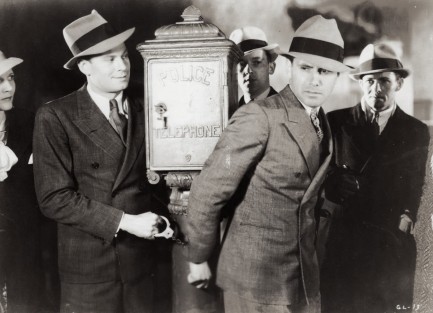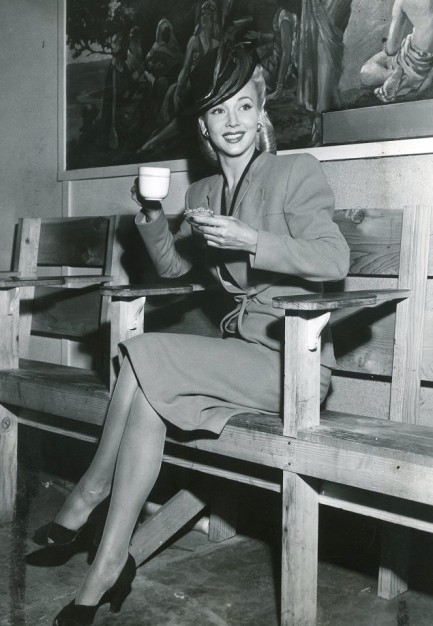 ---
Nothing's harder to rewrite than a lie.
This simple but effective poster was made to promote the simple but effective film noir Night Editor, starring William Gargan, Janis Carter, and Jeff Donnell. A group of grizzled reporters arrayed around a poker game reminisce over past scoops, with one of the group eventually telling the story of Tony Cochrane, a cop who got himself in too deep with a dame. A dissolve to the past takes viewers to the cop's world, and the narrative is broken up by occasional returns to the smoky poker game, where the storyteller punctuates his tale with a bit of Monday morning quarterbacking.
The story is that Cochrane the cop, who was cheating on his wife with a beautiful society woman, was parked one night at a secluded beach when he and his lover witnessed a murder. But fearing exposure of their affair, he neither stops the killing, nor pursues the killer, and later actively tampers with evidence to hide his own presence at the murder scene. You know this is going nowhere good, but just how complicated the mess becomes is where the fun lies. Low budget, but reasonably entertaining, Night Editor premiered in the U.S. today in 1946.
---