As far as they're concerned no crime means no fun.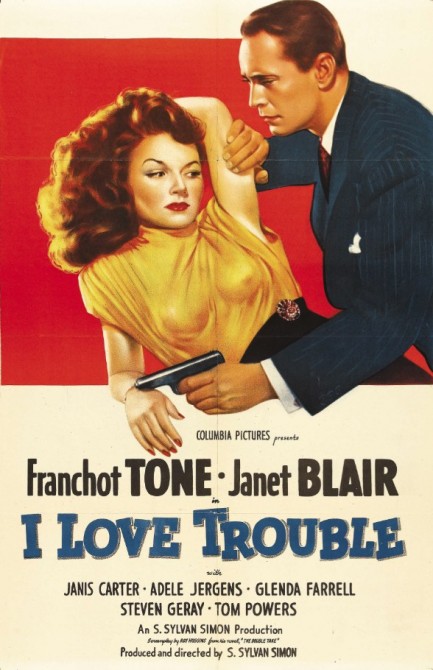 The 1994 romantic action movie I Love Trouble is unrelated to the original from 1948, for which you see a beautiful promo poster above. The first I Love Trouble is a film noir, a neglected one not often mentioned as an entry in the genre. Franchot Tone stars as a detective hired by a politician to look into his wife's background. He's been getting anonymous notes implicating her in some sort of illegality. As Tone chases clues from L.A. to Portland, his investigation uncovers blackmail and hidden identities, and of course a love interest pops up in the form of the wife's sister. With its smug private dick and regular interjections of humor the movie feels derivative of The Maltese Falcon, and its romance angle is incongruous, but Tone is cool in his detective role and carries the weight of the narrative nicely. The cast is a who's-who of stars and soon-to-be stars, including Adele Jergens, John Ireland, Tom Powers, and Raymond Burr. If that doesn't pique your interest you just don't love trouble. I Love Trouble premiered today in 1948 and went into to wide release January 15.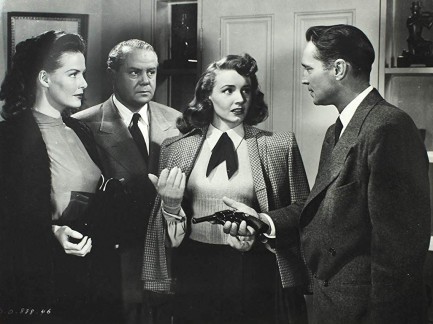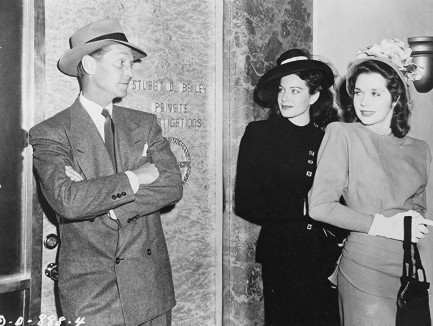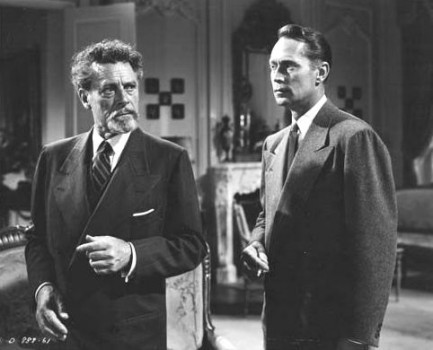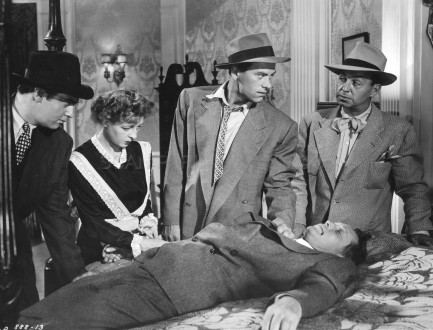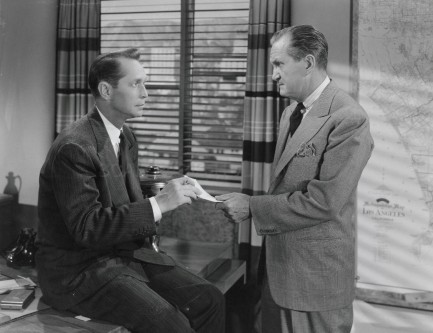 ---
Nothing's harder to rewrite than a lie.
This simple but effective poster was made to promote the simple but effective film noir Night Editor, starring William Gargan, Janis Carter, and Jeff Donnell. A group of grizzled reporters arrayed around a poker game reminisce over past scoops, with one of the group eventually telling the story of Tony Cochrane, a cop who got himself in too deep with a dame. A dissolve to the past takes viewers to the cop's world, and the narrative is broken up by occasional returns to the smoky poker game, where the storyteller punctuates his tale with a bit of Monday morning quarterbacking.
The story is that Cochrane the cop, who was cheating on his wife with a beautiful society woman, was parked one night at a secluded beach when he and his lover witnessed a murder. But fearing exposure of their affair, he neither stops the killing, nor pursues the killer, and later actively tampers with evidence to hide his own presence at the murder scene. You know this is going nowhere good, but just how complicated the mess becomes is where the fun lies. Low budget, but reasonably entertaining, Night Editor premiered in the U.S. today in 1946.
---