We bet her phaser is set on "stunning."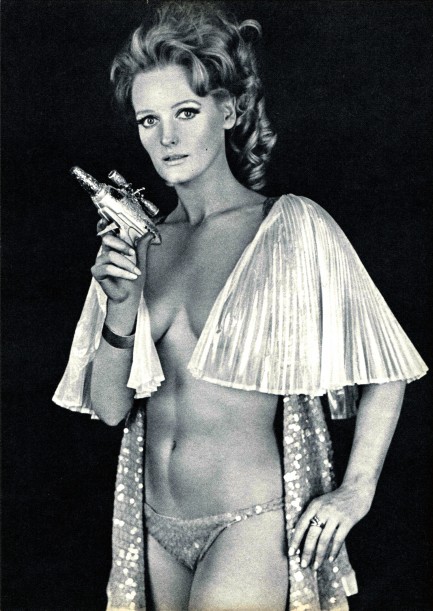 This sci-fi themed photo shows British actress Lorna Wilde, who appeared in such films as The Body Stealers and Son of Dracula. She's seen here in an image from the British glamour magazine Girl Illustrated, probably 1971 or 1972.
---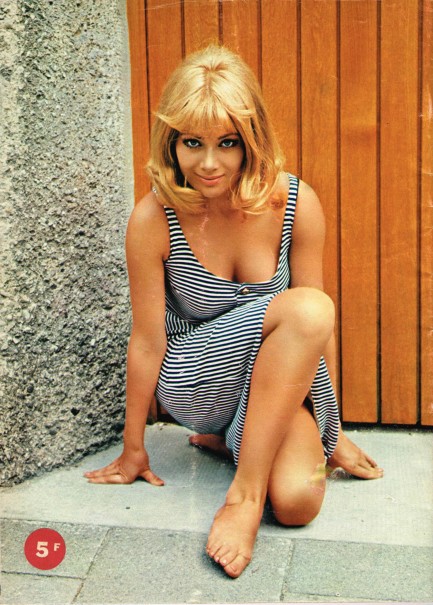 German actress Christa Linder appeared in about fifty films, including serious productions such as Negresco and I giorni dell'ira, as well as tongue-in-cheek efforts like Kommissar X—Jagd auf Unbekannt, aka Kiss Kiss, Kill Kill, and I racconti di Viterbury—Le più allegre storie del '300, aka The Sexbury Tales. This shot from the British magazine Girl Illustrated dates from 1968.
---