If you want something done right do it yourself.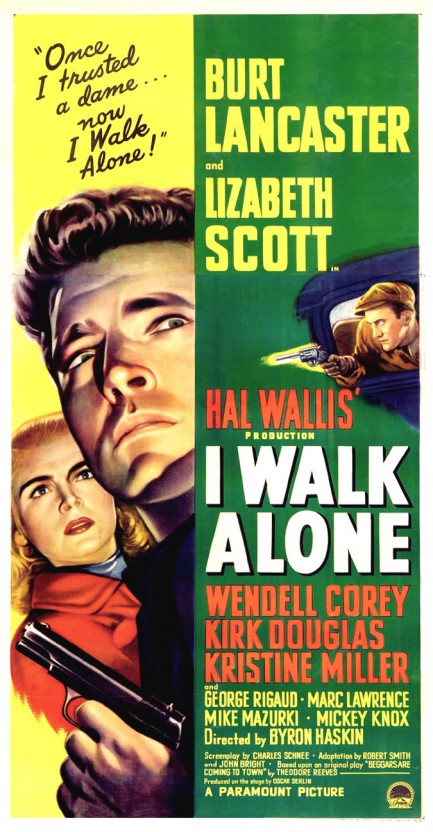 Years ago we shared a poster for I Walk Alone but hadn't seen the film. Since it's on the Noir City Film Festival schedule this year we thought we'd have a look, and what we watched was a story about Burt Lancaster being released from fourteen years in prison and immediately looking up his old partner who owes him a 50% share of profits from the bar they owned together. The partner is Kirk Douglas, at his slimy best, having expanded the bar into a glitzy supper club he has no intention of sharing. But since Lancaster got tossed into jail in the first place by protecting Douglas he's not going to just walk away empty handed. Once it becomes clear he has no legal claim to the club he puts together a crew to muscle in, but the strong arm method doesn't work out quite how he plans, and the stakes between the former partners go higher and higher. Lancaster, Douglas, Scott—there's really no way to fail. I Walk Alone has some problems in the area of character motivation—i.e. why would you do that?—but it's well acted and ultimately is an enjoyable film noir entry.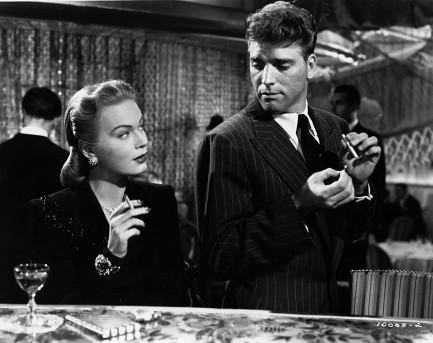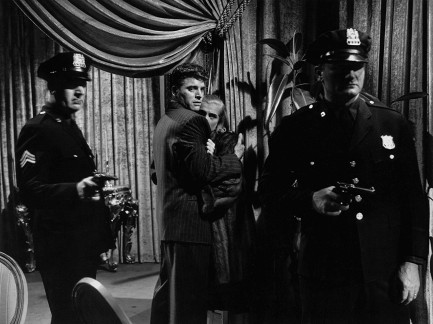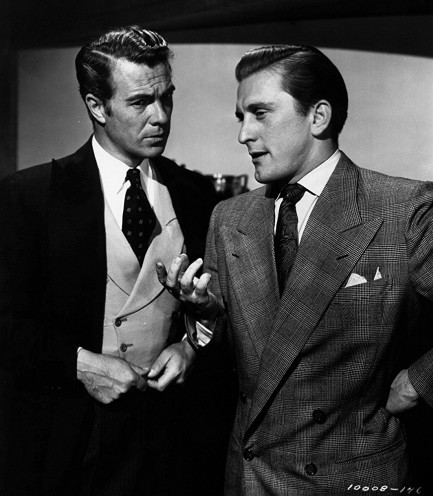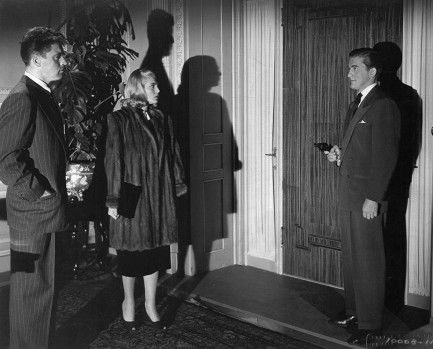 ---
Just a girl and her thoughts.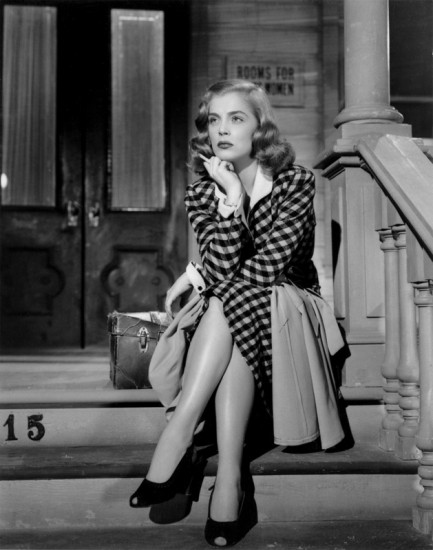 Above, Lizabeth Scott is smoking in more ways than one in this promo image shot for her 1948 film noir Pitfall. She was born Emma Matzo, if you can believe that, which makes her real name maybe the second worst in Hollywood history. But her career has to rank as one of the best in the sense that unlike most actresses she began with starring roles, debuting in 1945's You Came Along, and later appearing in such classics as The Strange Love of Martha Ivers, Dead Reckoning and I Walk Alone. She last acted in 1972's Pulp with Michael Caine, and today, aged 90, is retired and living in Southern California.
---
No, I love your pistol sweetie. It's the perfect size for me. Really.
Burt Lancaster once trusted a dame, but because of some unspecified slight, he now walks alone. Considering the phallic nature of the poster, we think we know what was slight, and—hint hint—it wasn't the gun. I Walk Alone, starring Burt and Lizabeth Scott, premiered today in 1948.
---