When you get on his wrong side, it's the other side of a marksman's scope.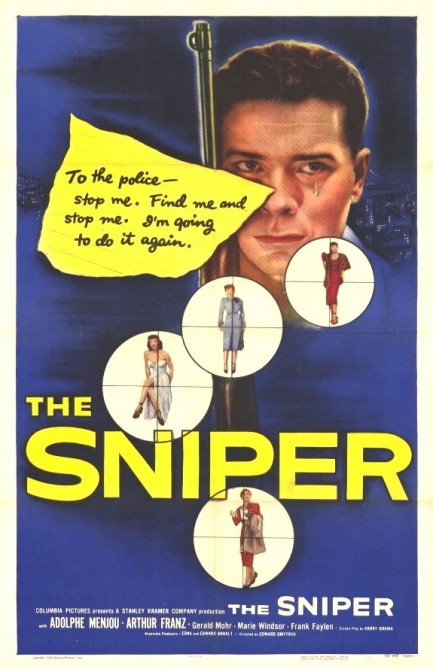 A few days ago we mentioned the Noir City Film Festival and waxed nostalgic about San Francisco. The festival schedule reminded us of noirs we haven't seen in a while, and revealed others we've never seen. On the Noir City bill this evening is a film from the latter category, Edward Dmytryk's 1952 thriller The Sniper. We watched it last night and it more than deserves a slot in a prestigious festival like Noir City. The film was shot in San Francisco, and stars Arthur Franz as a former mental patient named Eddie Miller who is gripped by murderous impulses. Perching in windows and on rooftops, he uses a carbine and scope to target unsuspecting victims. As yet the gun isn't loaded, but his sexual feelings for a female acquaintance catalyze his urges. The expert marksman begins killing, ultimately slaying four women (that's not a spoiler, given the four scoped targets on the poster art). Eddie Miller treads similar ground as hundreds of other cinematic lost souls, but film historians say he was first—American film's first serial killer. This one is worth it both for the movie and for its usage of San Francisco exteriors, which are so expertly and extensively intergrated into the production, we have a feeling Bay Area audiences will marvel over that more than the actual plot. But they should pay close attention to both. Dmytryk is the same director who gave the world Murder, My Sweet and Crossfire. This is top tier filmmaking.
San Francisco
,
Noir City Film Festival
,
The Sniper
,
Murder My Sweet
,
Crossfire
,
Edward Dmytryk
,
Arthur Franz
,
poster art
,
cinema
,
movie review
,
film noir
---
Famed San Francisco film noir retrospective returns for its annual run.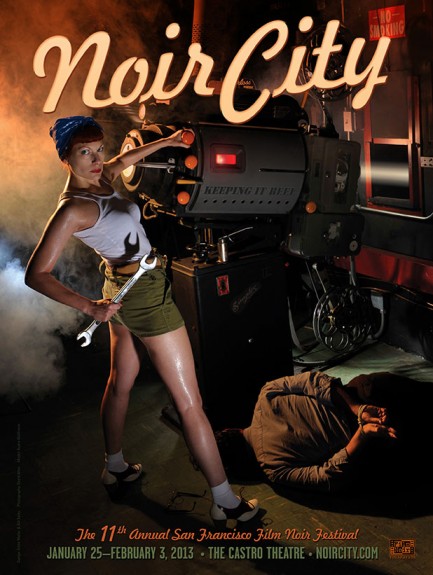 The most popular film noir festival in the world launches its eleventh edition tonight in San Francisco when the Noir City Film Festival returns to the Castro Theatre. It runs until February 3, and screens 27 films, including three new 35mm restorations. Some of the movies on the slate this year include 1950's Try and Get Me!, 1949's Repeat Performance, 1948's High Tide, 1950's Sunset Boulevard, and 1962's Experiment in Terror. Along with the films, the festival features guest of honor Peggy Cummins, who played the unforgettable character Annie Laurie Starr in 1950's Gun Crazy. There's also a noir themed nightclub with live music, torch singers, burlesque and more. Although we love living overseas, events like this are a reminder of why the Bay area lifestyle is so wonderful. If we ever return to the U.S., it'll be straight back to the Bay. The festival poster above is just the latest in a long series, and we've uploaded all the predecessors below. You can find out more about the Noir City Film Festival at the festival website.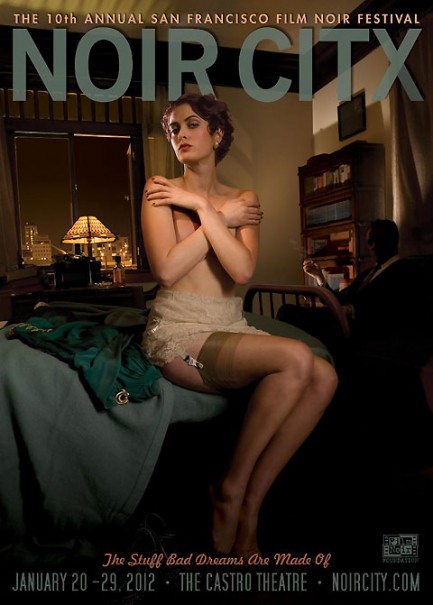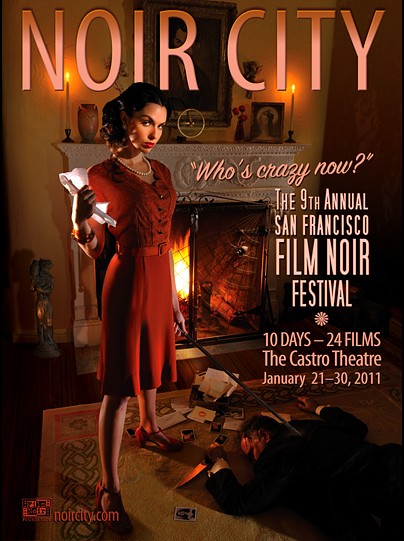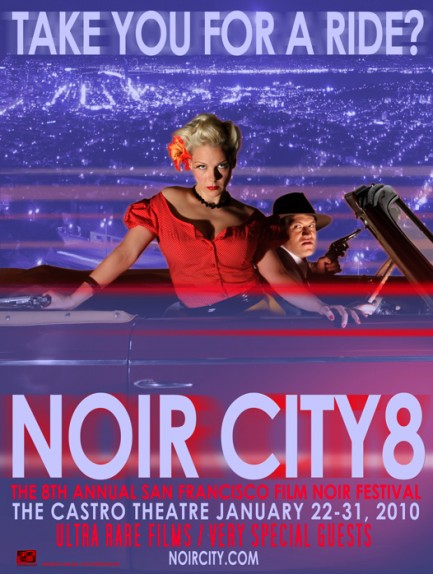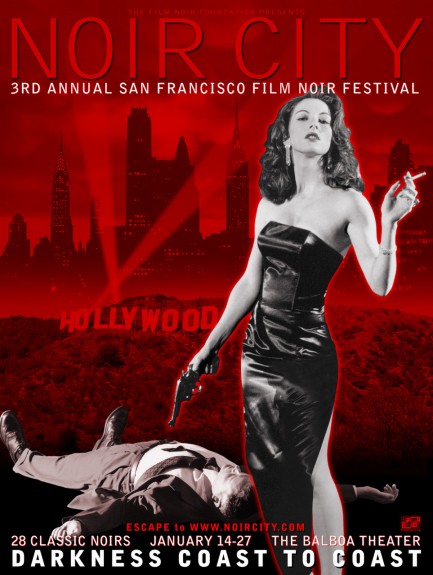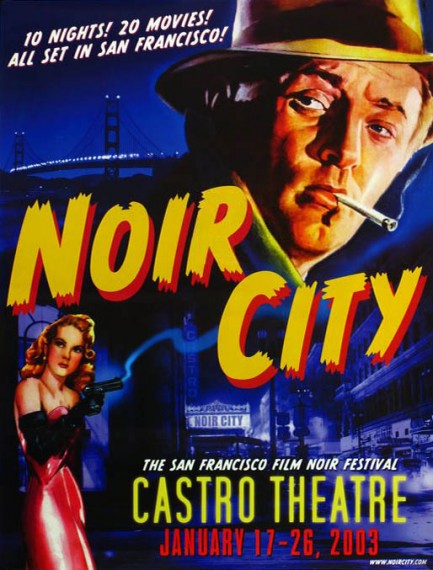 San Francisco
,
Castro Theatre
,
Noir City Film Festival
,
Try and Get Me!
,
Repeat Performance
,
High Tide
,
Sunset Boulevard
,
Experiment in Terror
,
Gun Crazy
,
Peggy Cummins
,
film noir
,
cinema
---