Give a girl a light? You'll have to lean down here, though. If I come up there I'll start flopping around something awful.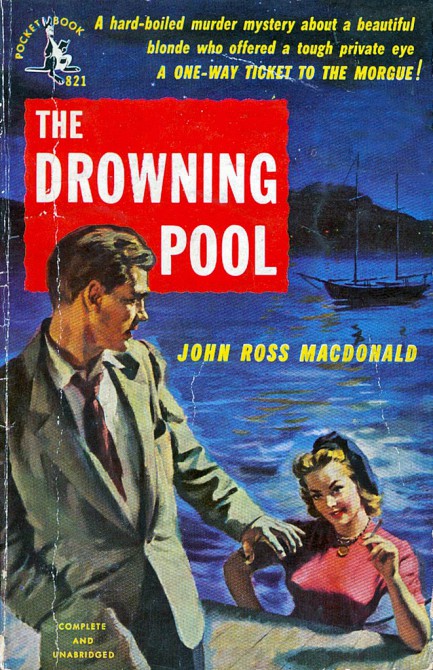 We love this Ray App cover for John Ross MacDonald's mystery The Drowning Pool because it's incredibly bizarre. Plot of the book aside (it's the second Lew Archer novel), there can be only two reasons for the female figure to be positioned as she is—she's either standing in a rowboat, presumably for the pure pleasure of it, or she's trying to conceal her mermaid half. She shouldn't worry about hiding, though—generally guys don't hang around the docks unless they're at least a little interested in seafood. 1950 original copyright, and 1951 on the paperback.
---
Do you find these covers irresistible? There's a reason.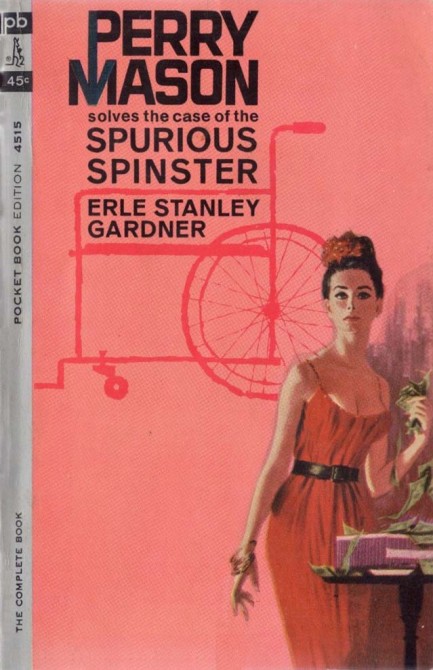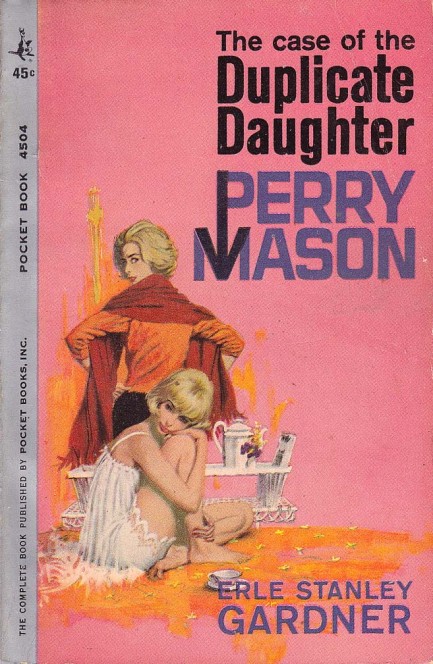 In color therapy pink symbolizes unconditional love, and you wear it when you want someone to be instantly drawn to you. Well, that stuff must work, because we're instantly drawn to these covers by Robert McGinnis for Erle Stanley Gardner's Perry Mason series, circa early 1960s. We were thinking about changing our website a bit, but now that we know this about the color pink, forget it. Our traffic might drop to nothing.
---
Hmph. You're absolutely right, baby. That new razor left no sign whatsoever of your chick-stache.
Above, the cover of Pocket Books' 1946 edition of W. Somerset Maugham's classic novel The Razor's Edge, with Troop art seeming to depict the moment a woman triumphs over her unsightly facial hair. It'll grow back, of course, but 5 o'clock is hours away. Kiss her you fool! Seriously though, this is one of our favorite books, and it's probably at least 25% percent of the reason we keep wandering place to place, country to country. It isn't pulp, but it's a damn good read. Highly recommended.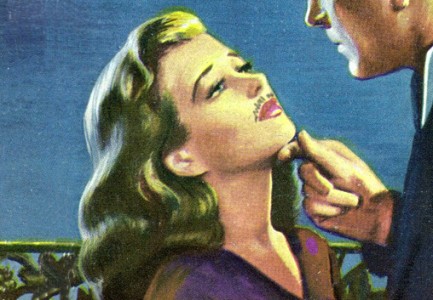 ---