Everybody's a friend in Screenland.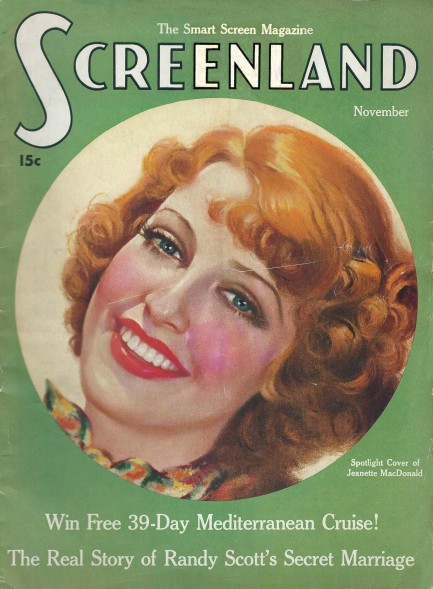 This issue of the celeb magazine Screenland hit newsstands this month in 1936 with a nice painting of Jeanette MacDonald adorning the cover. The art on that is by Marland Stone. Inside the magazine are Randolph Scott, Kay Francis, Gary Cooper, Jean Arthur, and numerous other stars. Among them are Arline Judge, who was in a boatload of movies during the '30s, but later became more known for marrying and divorcing seven times, which is high even for Hollywood. Generally, the stars are referred to by Screenland editors only by their first names, which is a clever approach in a magazine that was designed to help fans connect with their favorite celebs. We have twenty-five scans below and a couple more issues of Screenland here and here.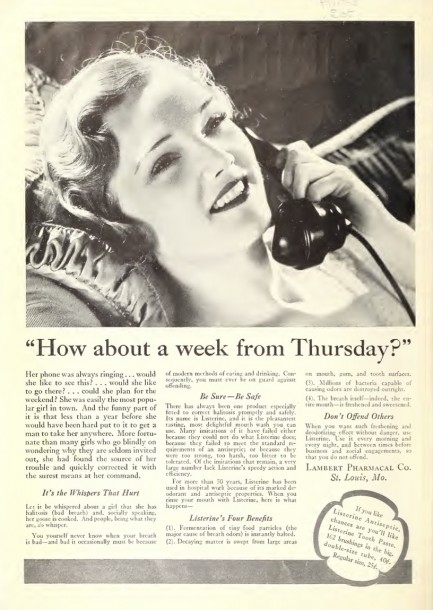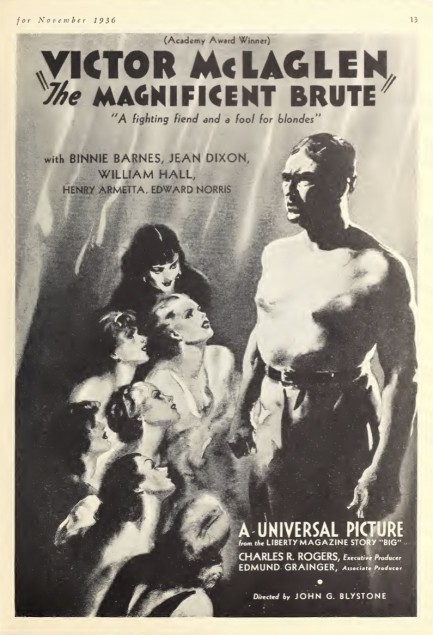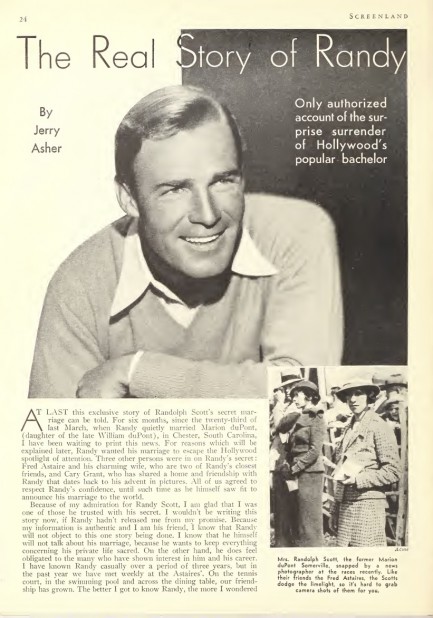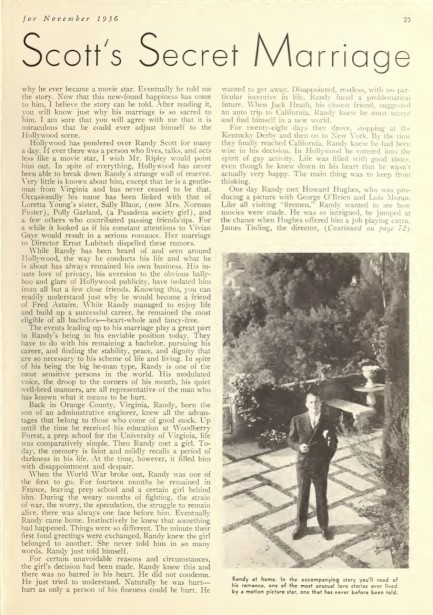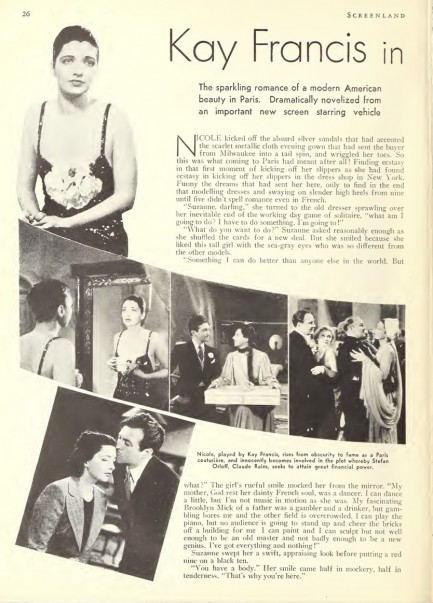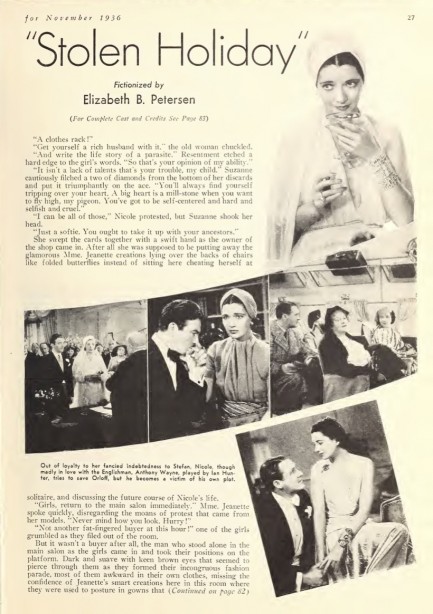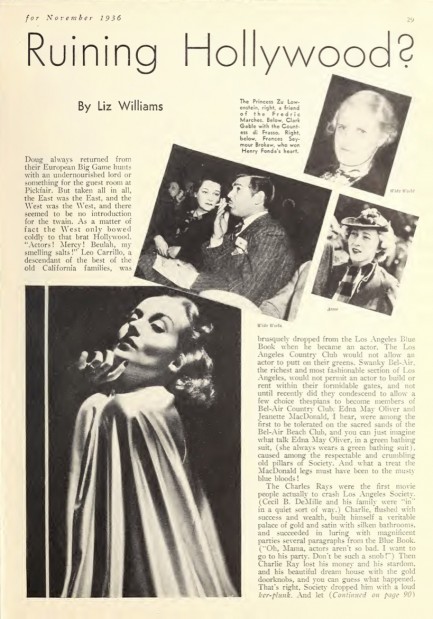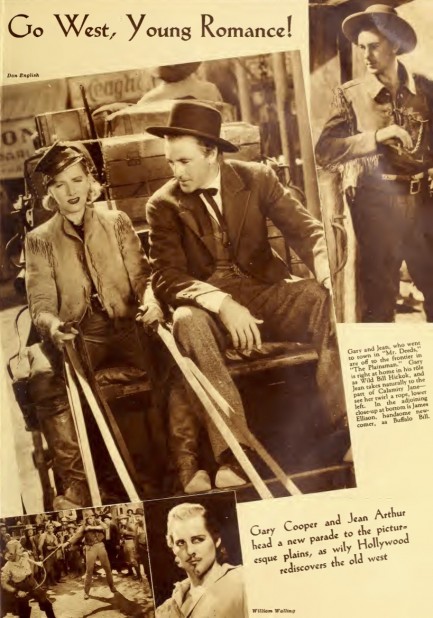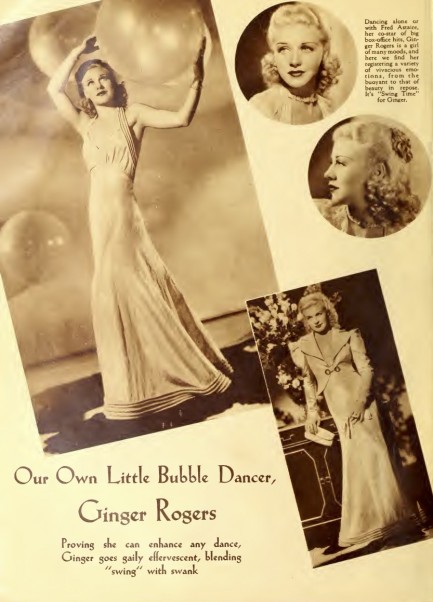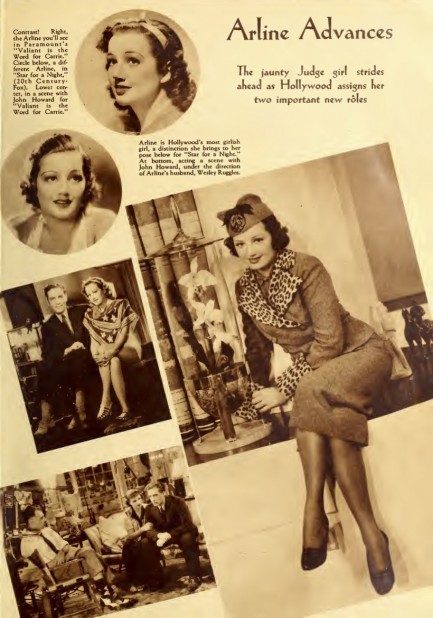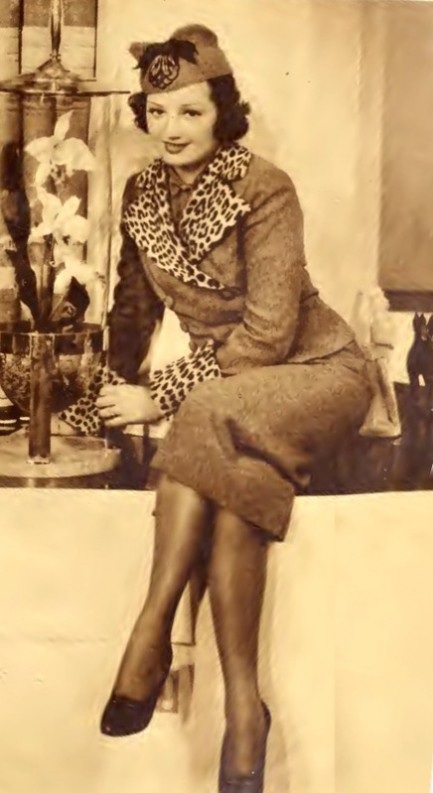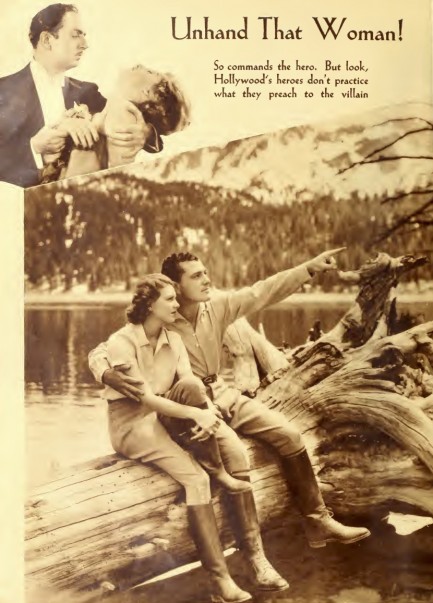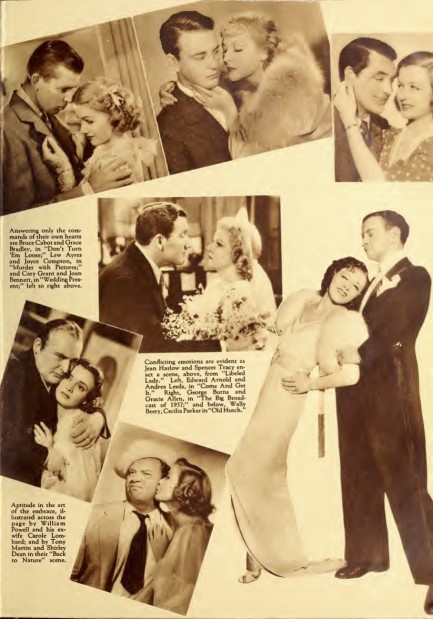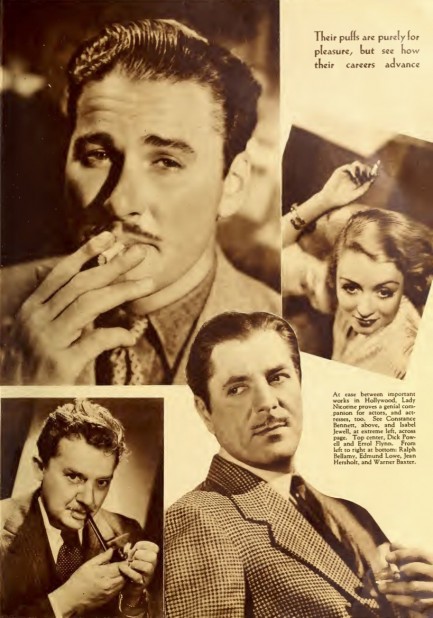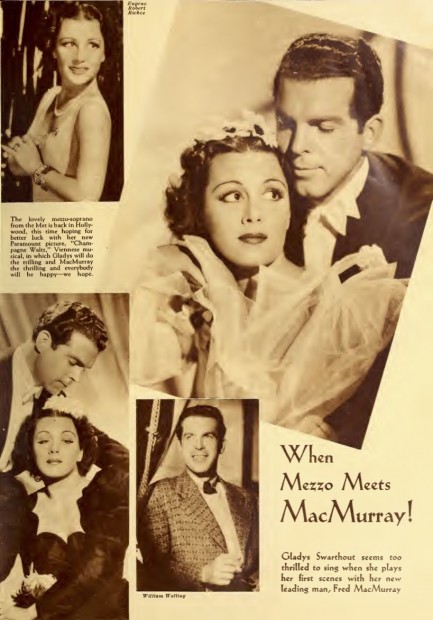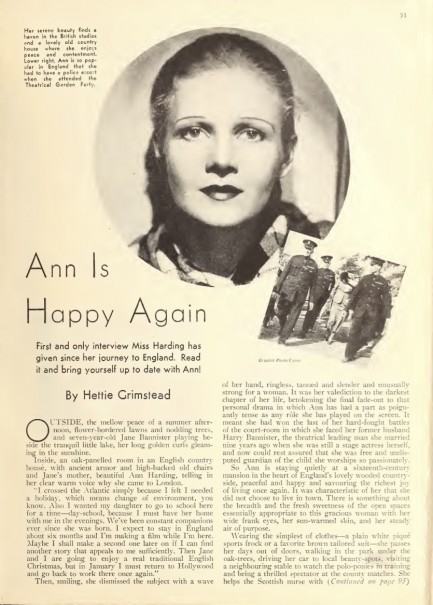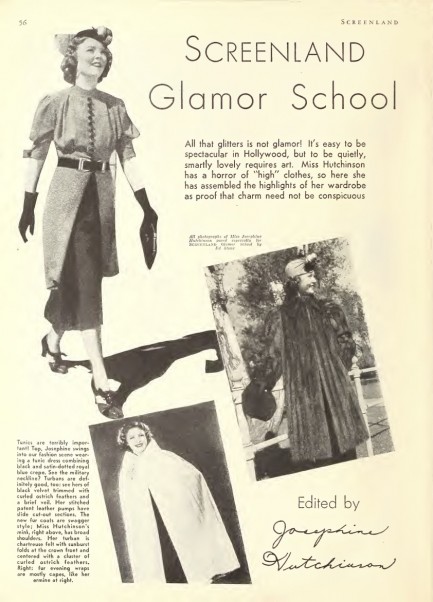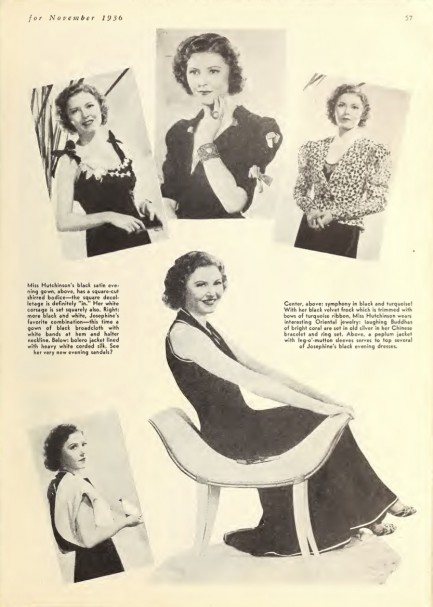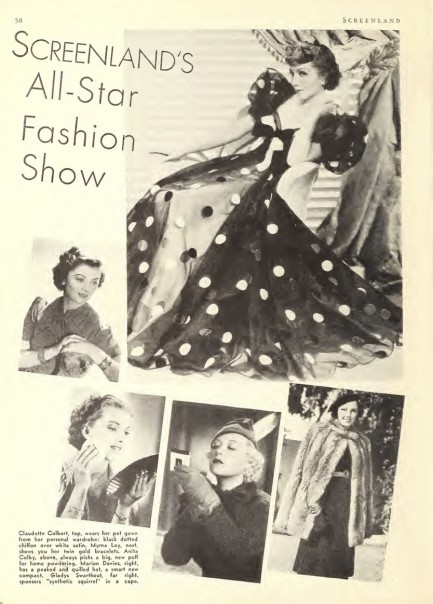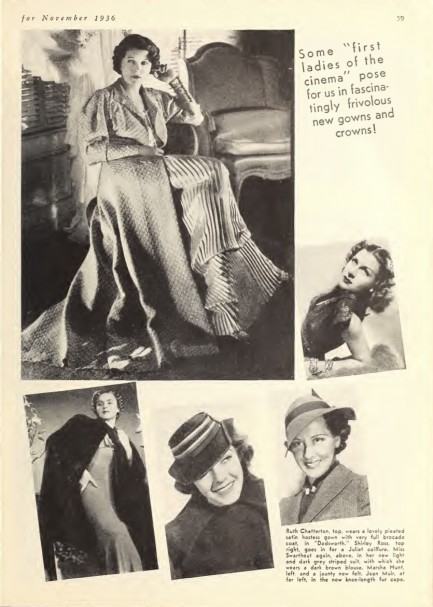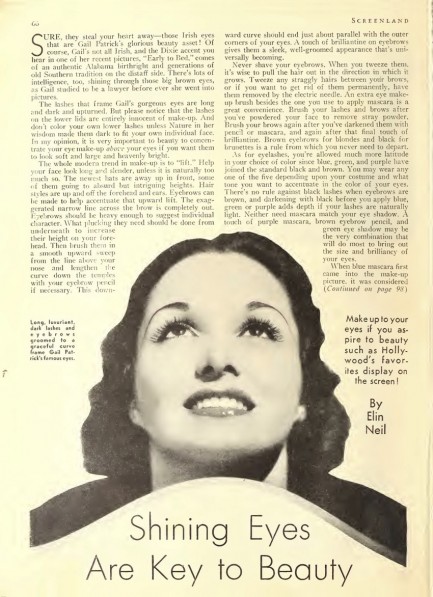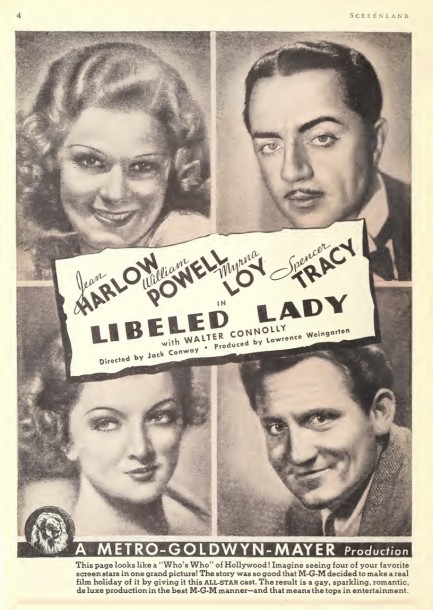 ---
William Powell discovers a rare species of marine life.
Today we're looking at a decidedly non-pulp movie—Mr. Peabody and the Mermaid, a featherweight comedy starring William Powell and Ann Blyth. We watched it because we featured Blyth as a femme fatale last year. She was wearing a mermaid costume in the photo we shared, and an image like that will make one curious. In the movie a fifty-year-old man having a bit of a two-thirds-life crisis takes a Caribbean trip with his wife, stumbles across a youthful mermaid, and falls in love with her. Powell is good, of course, as he is in everything, and Blyth is expressive—which is to say she doesn't speak. Why would she? She's a fish, silly. She does hiss, though. Irene Hervey as Powell's hot wife has a bit of a wandering eye herself, but for an actual man rather than a fantastical creature, and Andrea King plays a woman intent on making the moves on Powell. With all these potential infidelities there's lots of dramatic potential, but this is a family comedy, which means nothing too taxing to the average moviegoer occurs and everyone ends up where they belong—Powell and Hervey recommitted to their marriage, and Blyth recommitted to the sea. Cute stuff. Mr. Peabody and the Mermaid premiered in the U.S. today in 1948.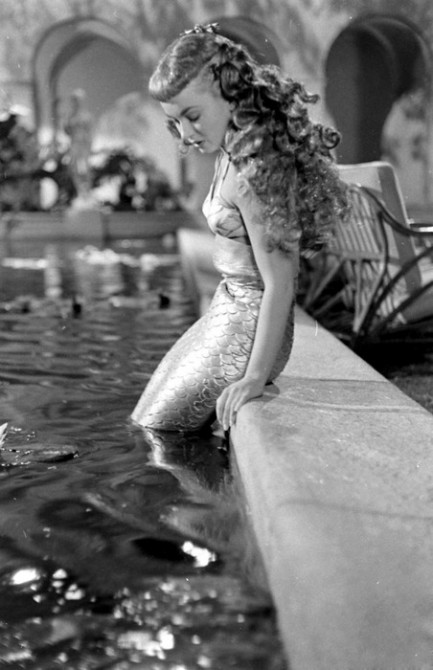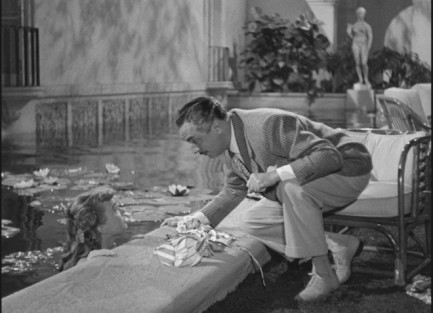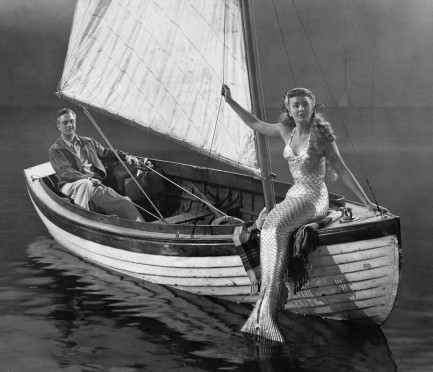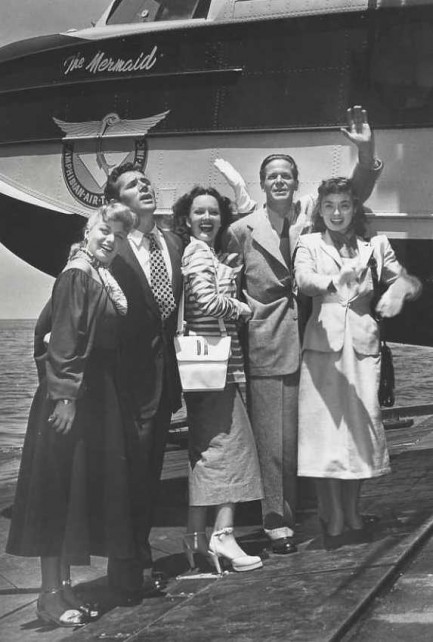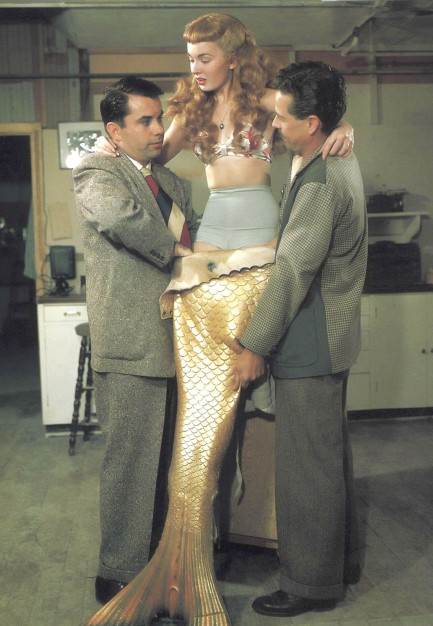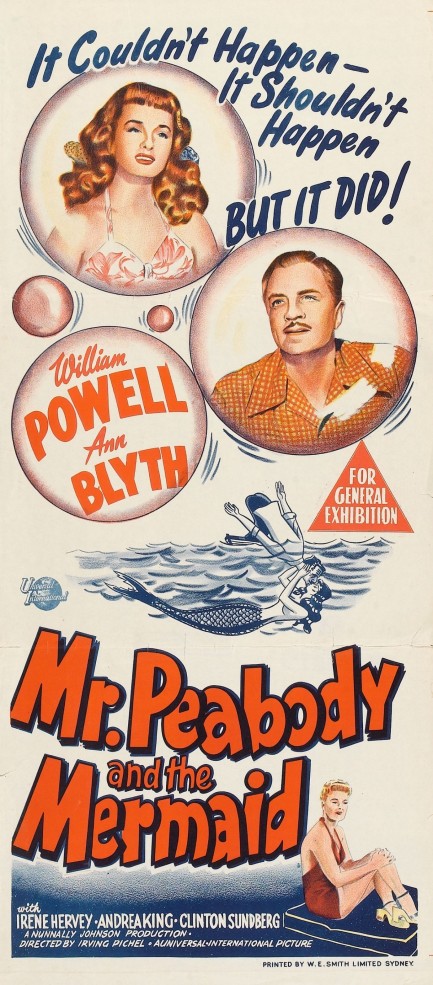 ---