Then she smashed my head repeatedly into the turnbuckle until I lost consciousness. So... how was your day?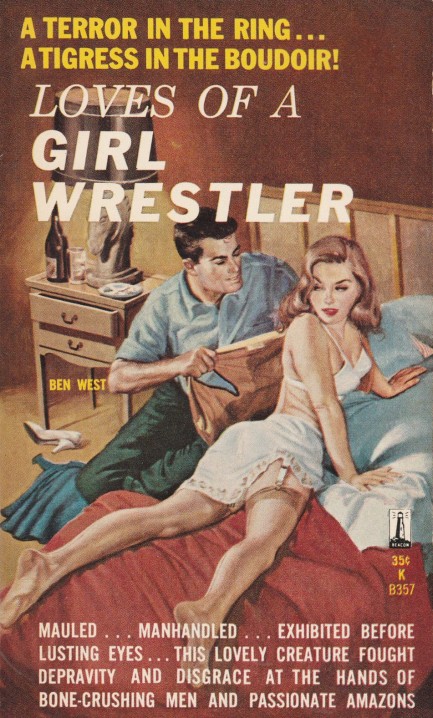 Nice cover for Ben West's Loves of a Girl Wrestler, from Beacon Books, with art by Al Rossi. We won't bother to summarize this one because we've also uploaded the interesting rear cover, just below, and it has a full rundown. Originally 1952 copyright, with this edition appearing in 1960.

---
I love the way you wait for the hole to open then just pound it in there.
It's amazing how explicit sports commentary can be. In baseball you hear phrases like, "He shortened his stroke," and, "He likes to go hard inside." In basketball you'll hear, "He's always around the rim," or variations thereof. But the winner has to be football, where you'll hear quite often, "His tight end was wide open." Ben West's Confessions of a Co-Ed falls squarely into the sports sleaze niche of fiction, and the cover falls even more specifically into what we think of as locker room sleaze. We wouldn't go so far as to say it's an official genre, but we've noted many covers of this type.

Confessions was actually written by James W. Lampp using a pseudonym early in his writing career, and in this book he tells the story of a Broadway showgirl named Sally who enrolls in high school and pretty soon is distracting the football team so much they can't win games. As noted on the book front she's being paid by an organized crime ring. The idea is for the crooks to make a killing betting against the team, and of course the boys are pretty much powerless against Sally. But complications ensue when she finally comes across a player she actually likes—the studly quarterback. 1952, with cover art by Owen Kampen.


---
We don't know art but we know what we like.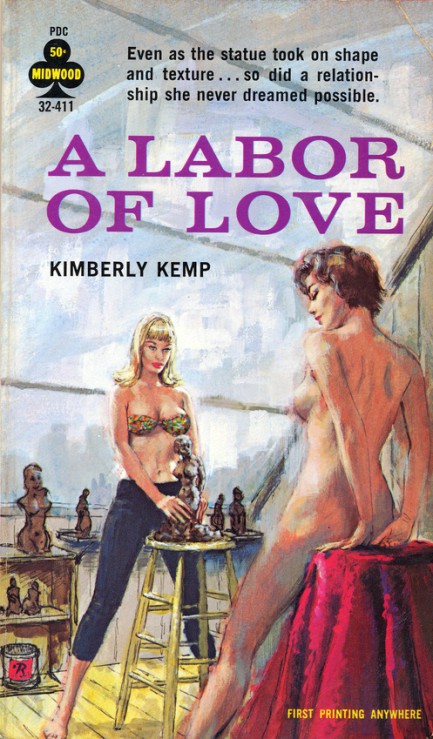 What do you do when money is tight? In mid-century fiction, you work that body. You find an artist, present your bona fides as a figure model, then peel down for a fee. Or room and board. Or notice from those who guard the doorway to success. Just remember that however much you generate in cash, barter, or recognition, it all inevitably leads to a romp in the sack, often with several participants, and always with disastrous complications because in pulp there's no such thing as consequence-free sex. Now that you know the rules make that booty work. Above and below you see an assortment of mid-century bookcovers featuring artists and their models. Thanks to all the original uploaders on these, and don't forget this awesome example and this one.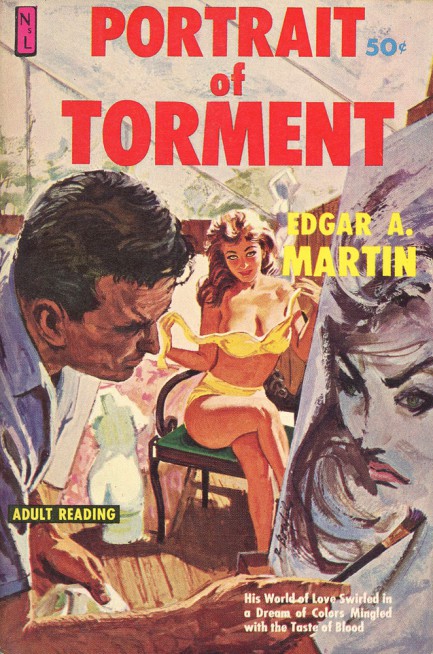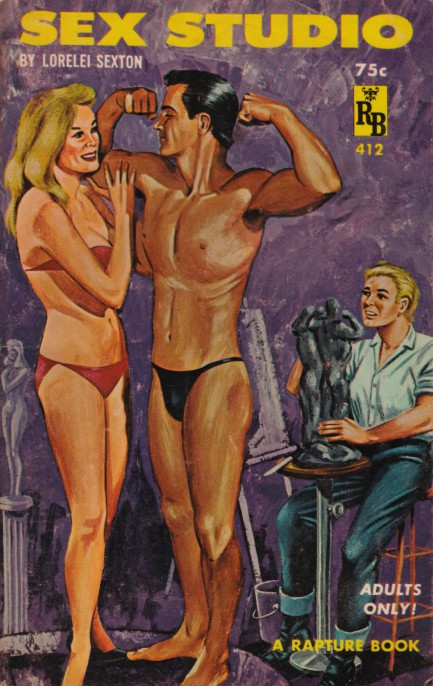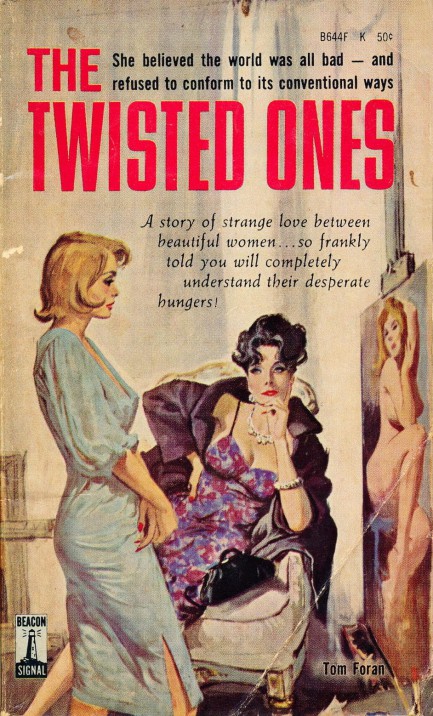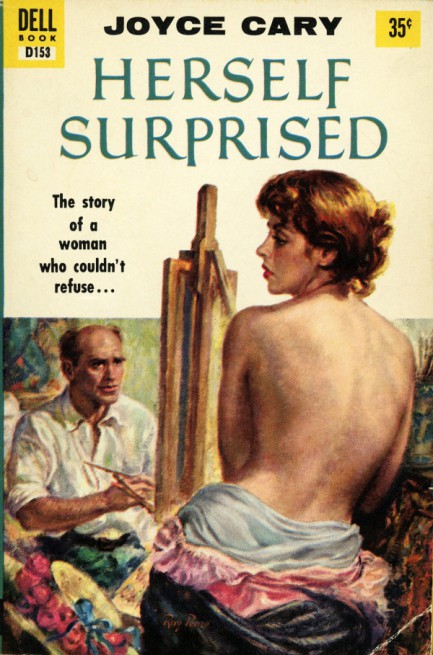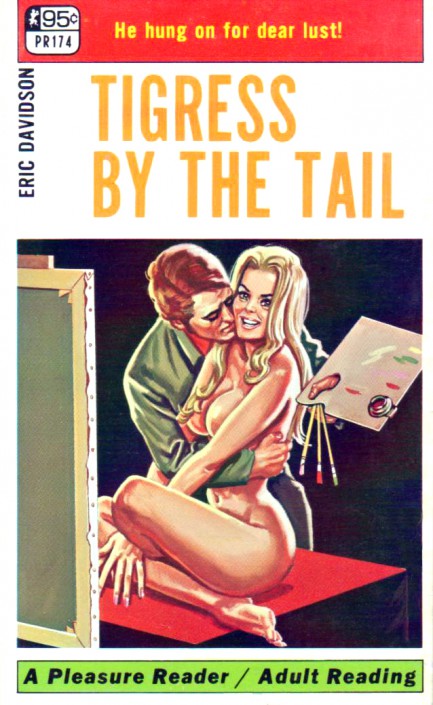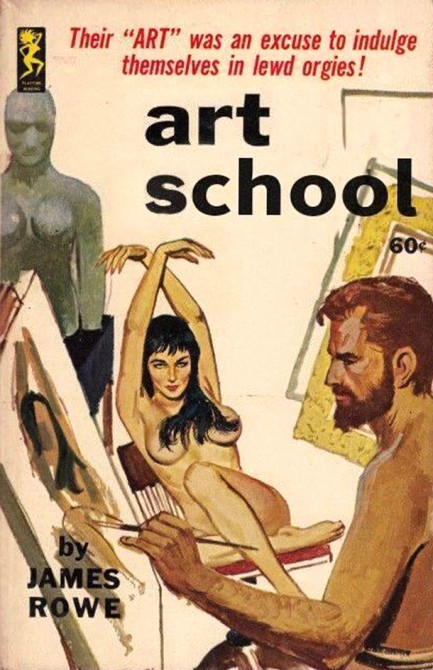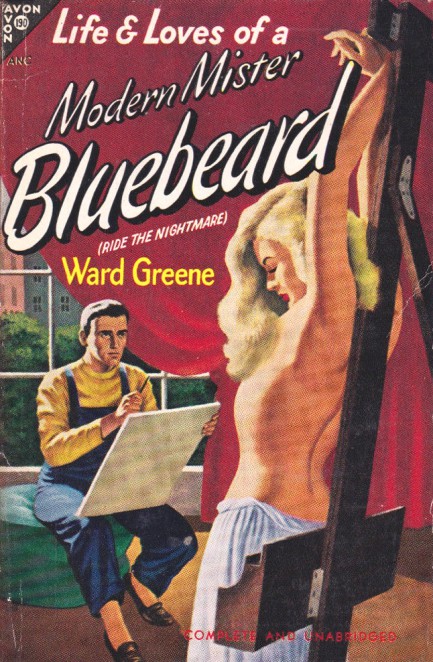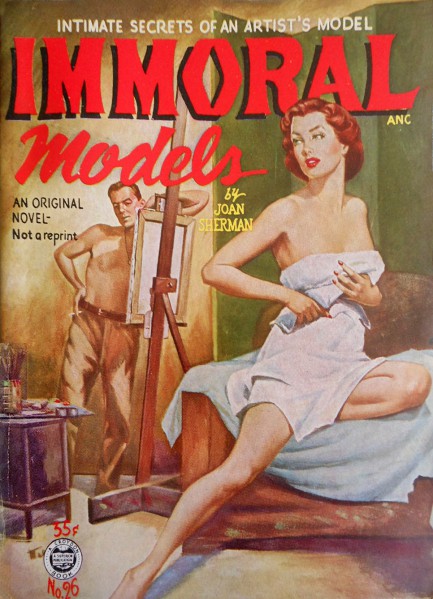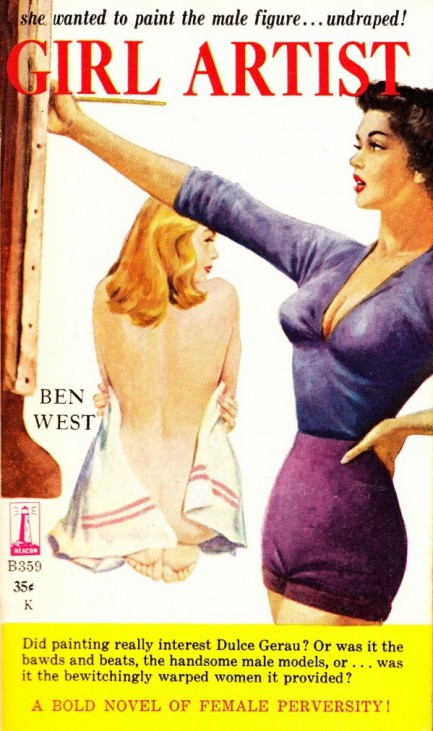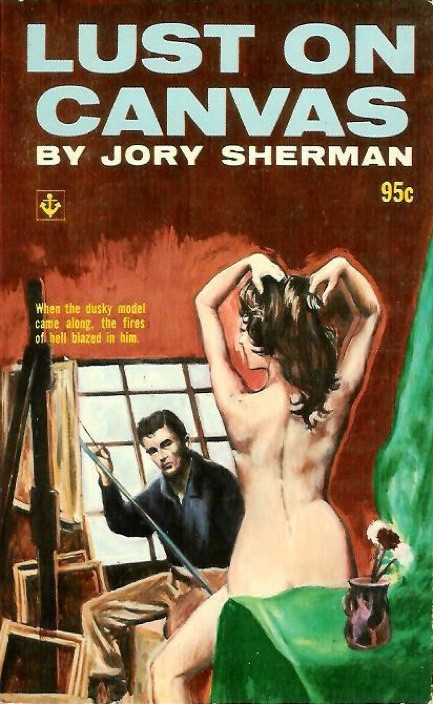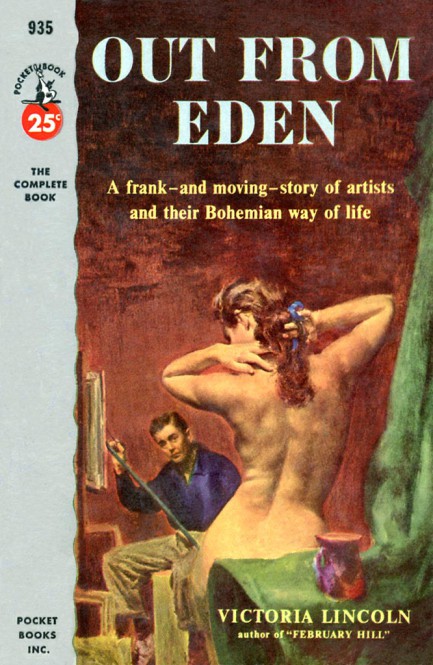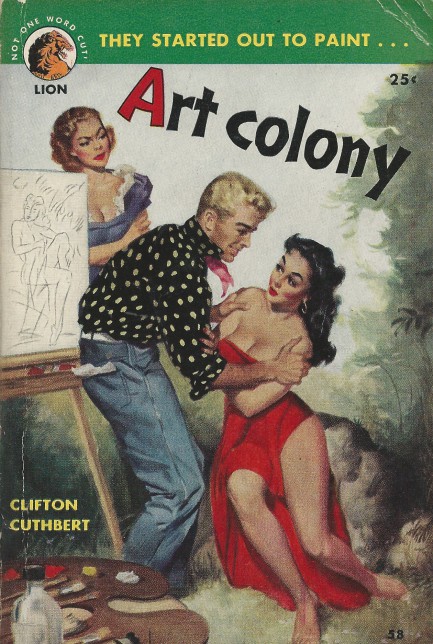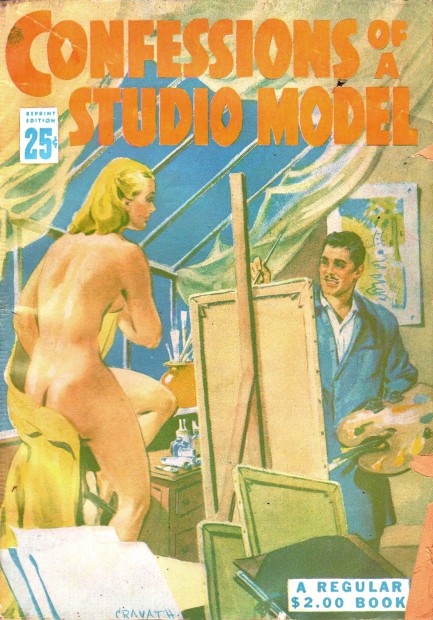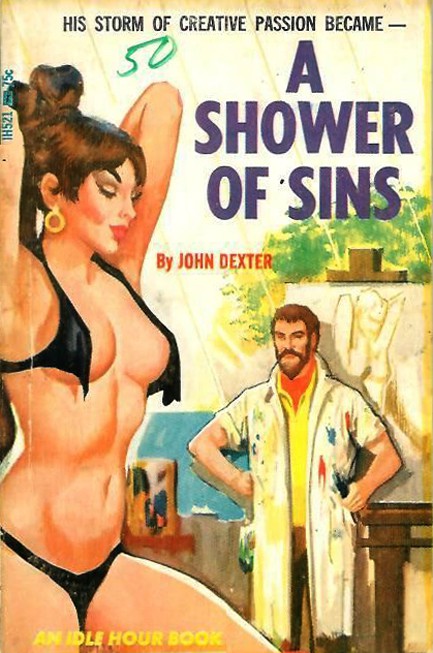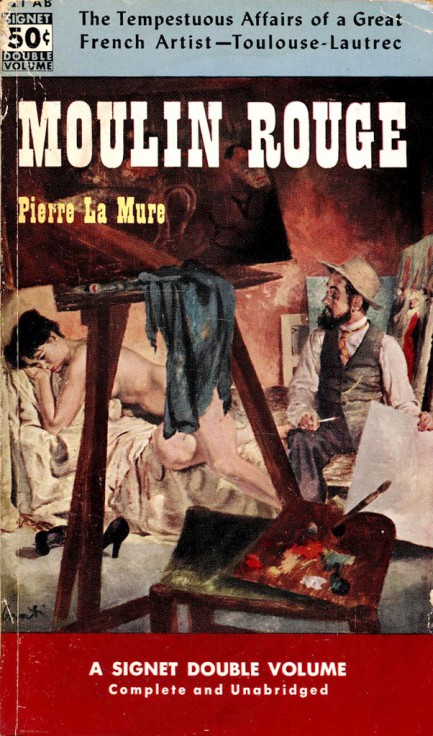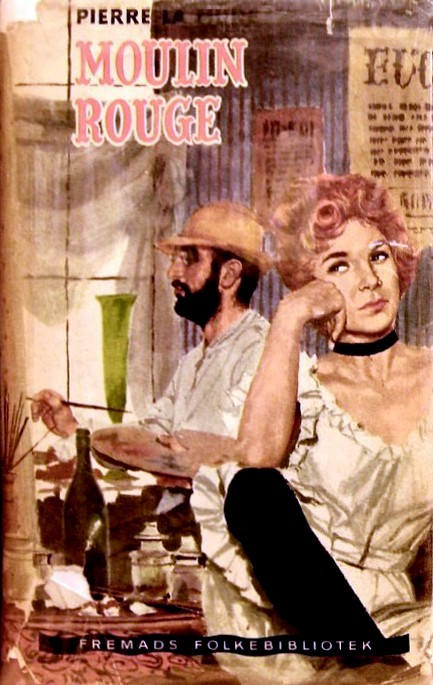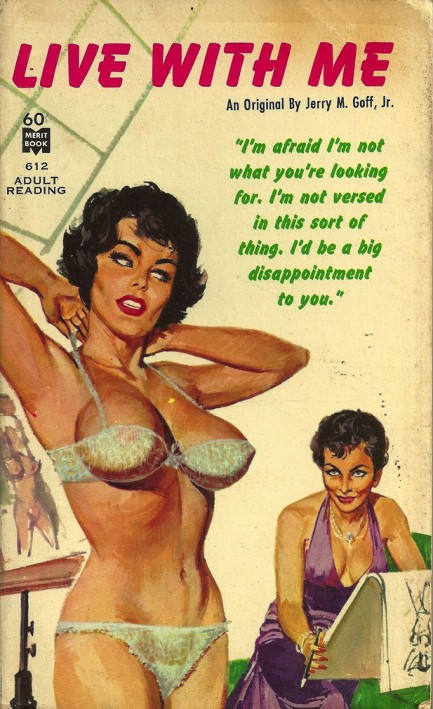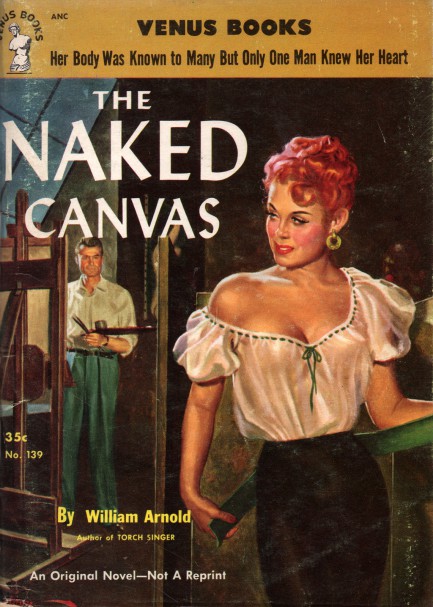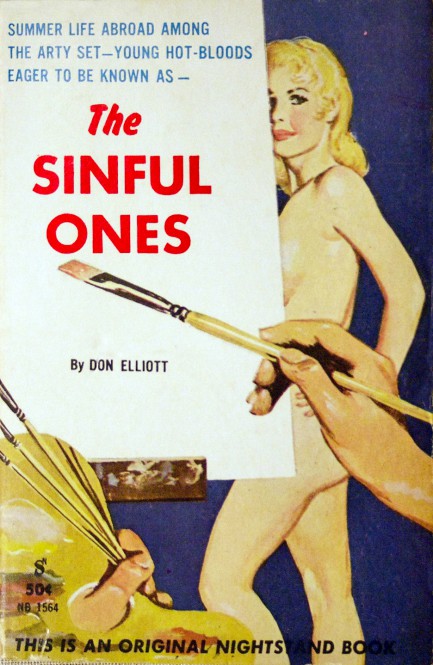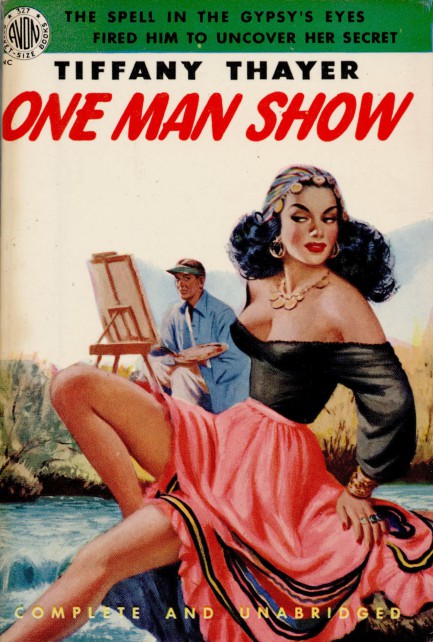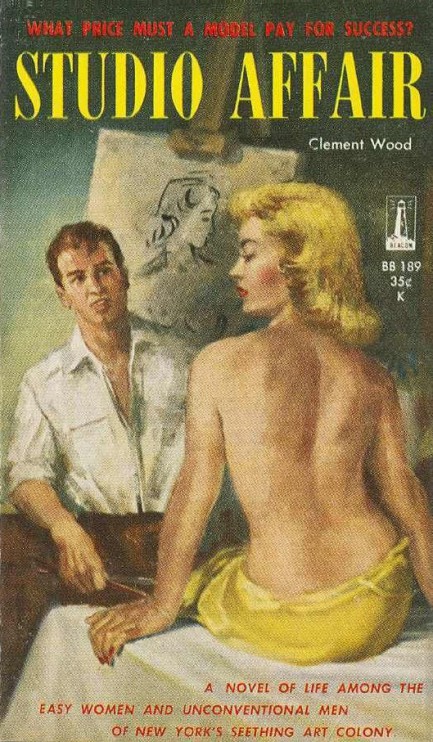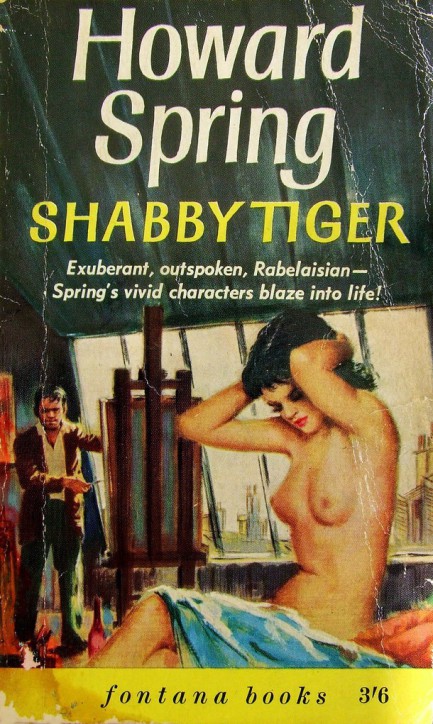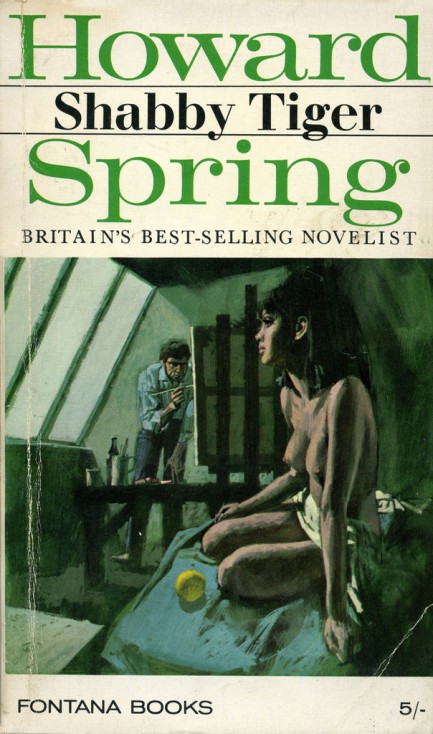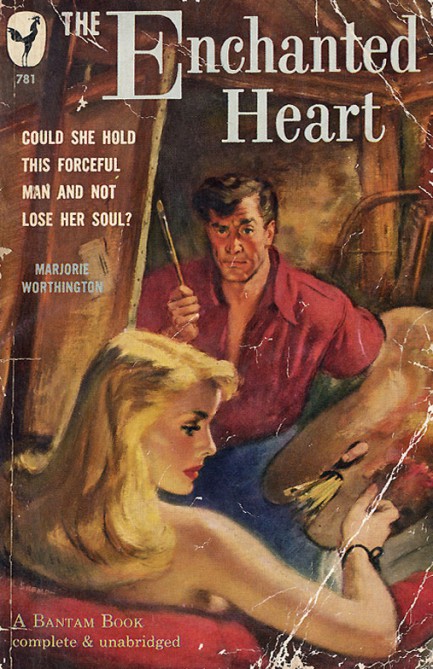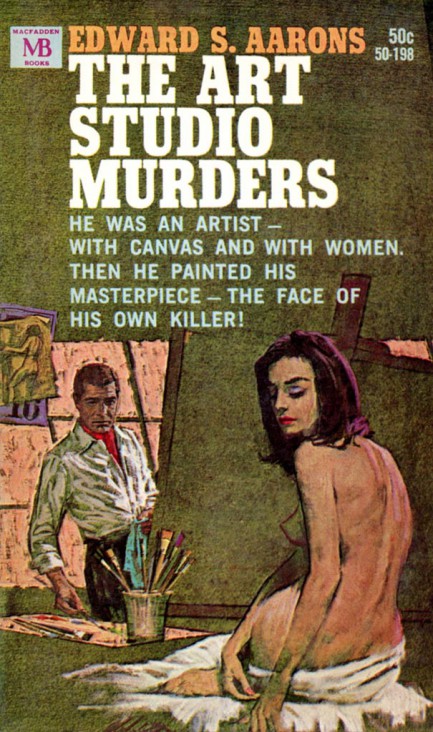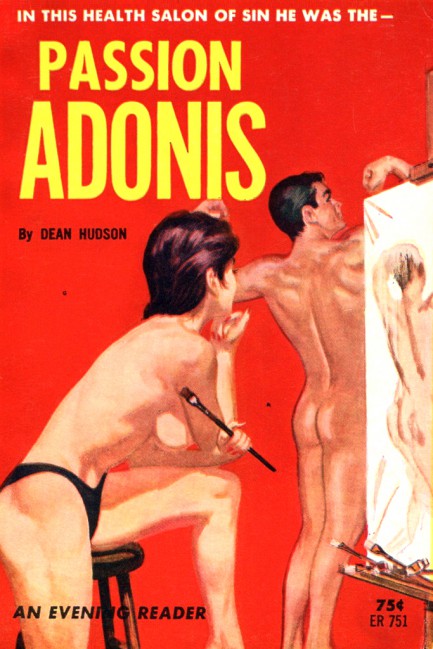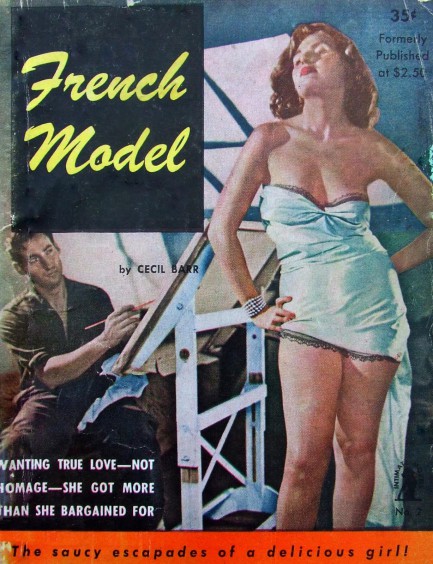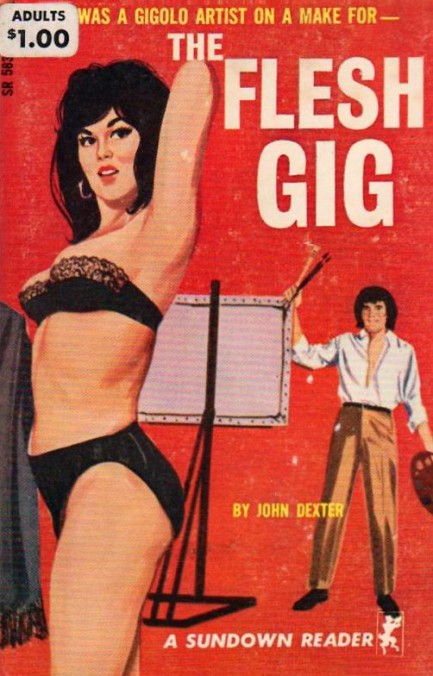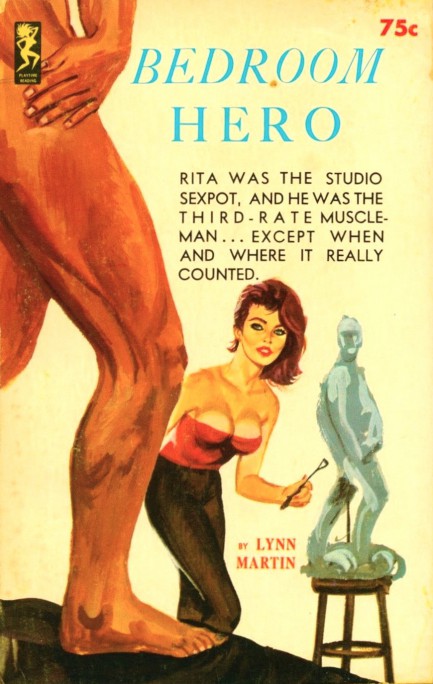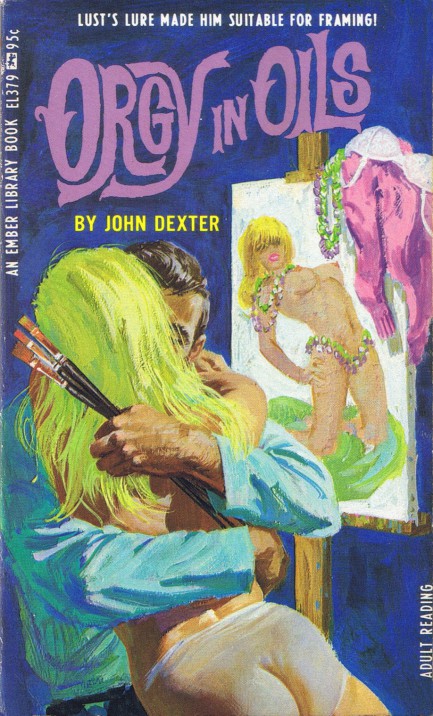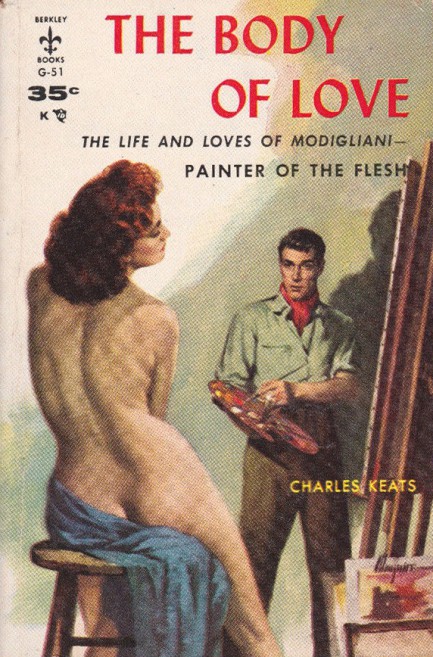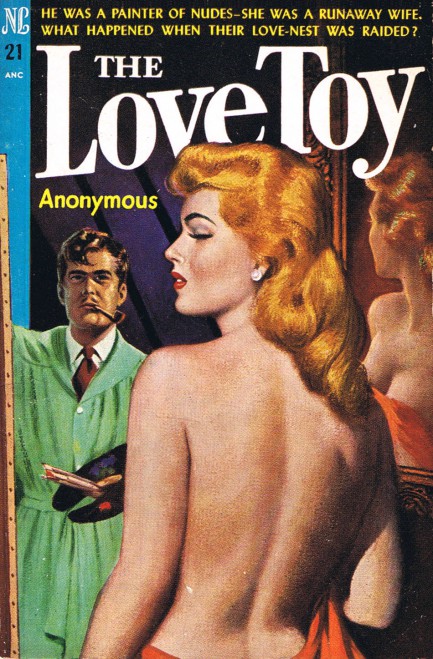 ---