Soon I realized—you don't mind if I rest my hand here do you?—I realized while at this all girls college that...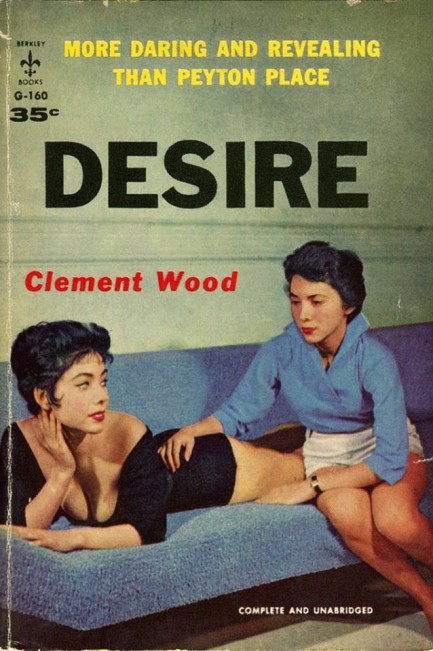 We've seen author Clement Wood before. He wrote Studio Affair, which we shared a cover for as part of this large collection, and among his other books was the anthology Flesh and Other Stories. He was multi-talented, a fact demonstrated by his forays into poetry, singing, and teaching, and he strived to be a serious author, with such diverse efforts as Julius Caesar: Who He Was and What He Accomplished, Tom Sawyer Grows Up, The Complete Rhyming Dictionary, and Sociology for Beginners. All of which meant dick to Berkley Books when it published its paperback edition of Desire. Lurid sells—and possibly kills. This appeared in 1950, and you have to wonder if Wood was mortified to death, because he died the same year.


---
We don't know art but we know what we like.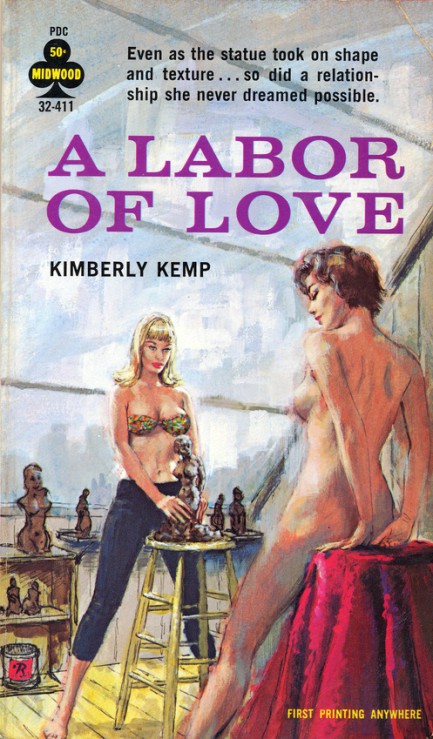 What do you do when money is tight? In mid-century fiction, you work that body. You find an artist, present your bona fides as a figure model, then peel down for a fee. Or room and board. Or notice from those who guard the doorway to success. Just remember that however much you generate in cash, barter, or recognition, it all inevitably leads to a romp in the sack, often with several participants, and always with disastrous complications because in pulp there's no such thing as consequence-free sex. Now that you know the rules make that booty work. Above and below you see an assortment of mid-century bookcovers featuring artists and their models. Thanks to all the original uploaders on these, and don't forget this awesome example and this one.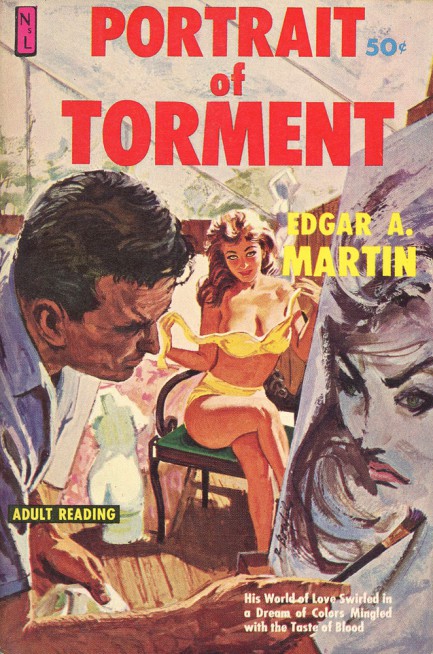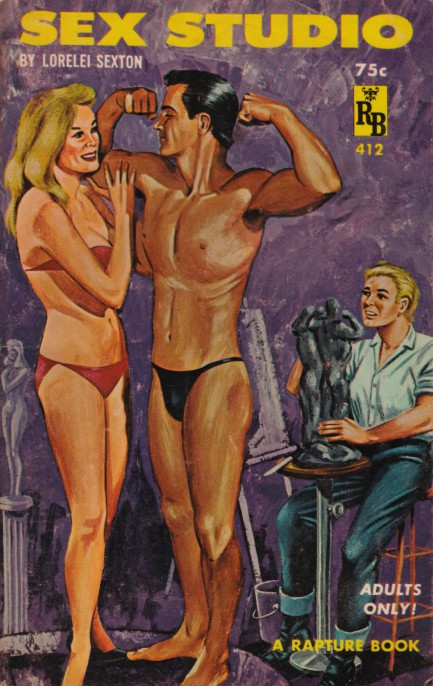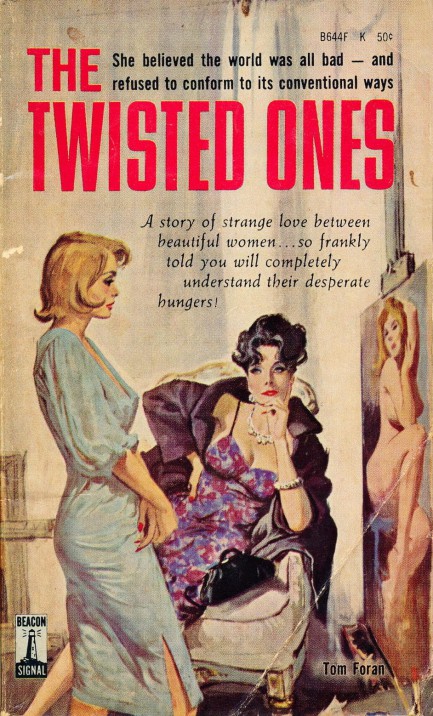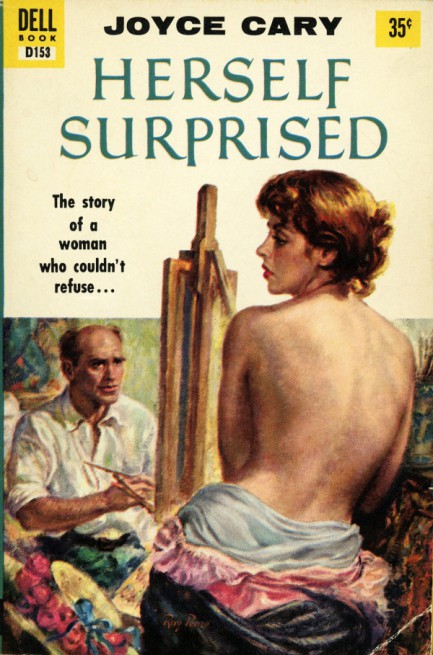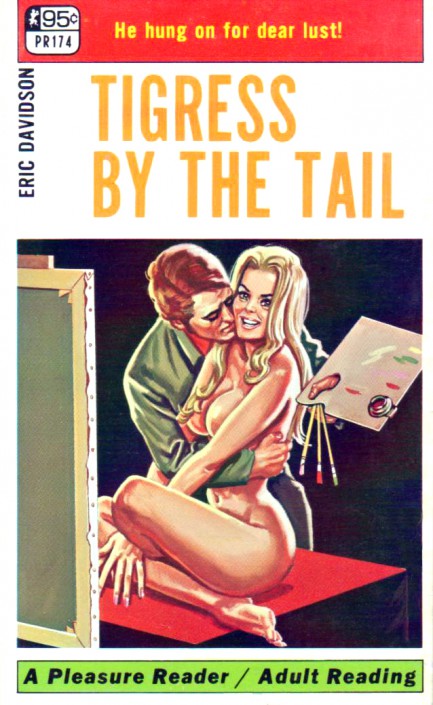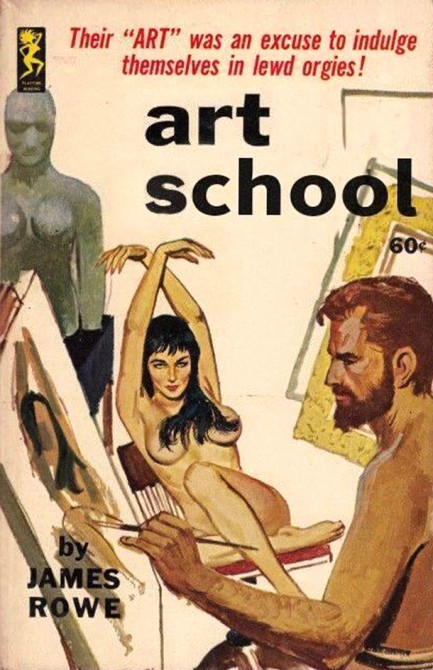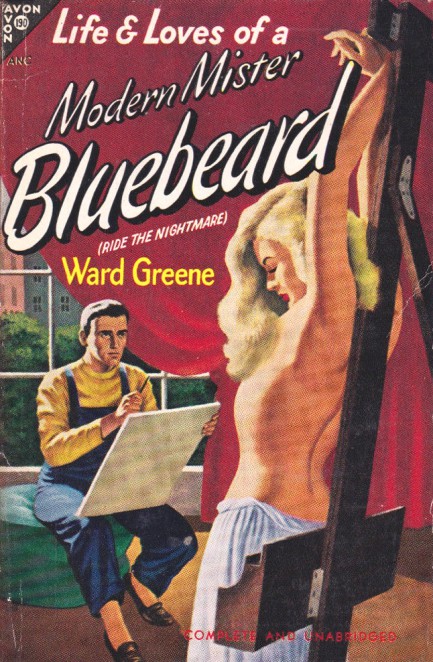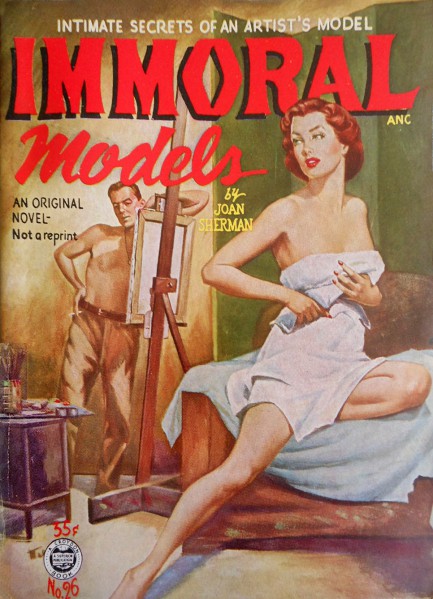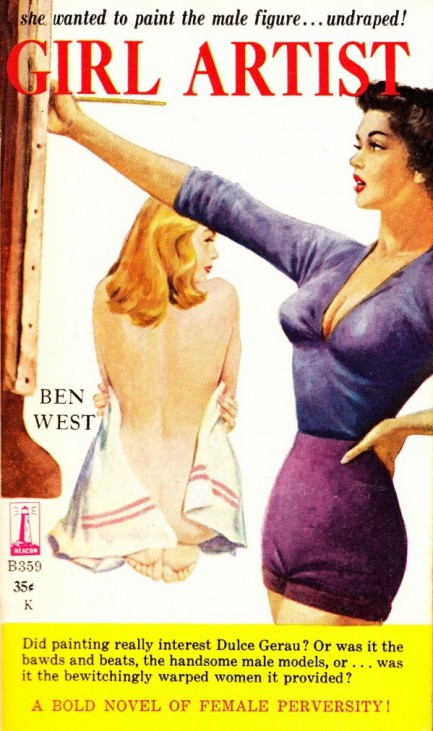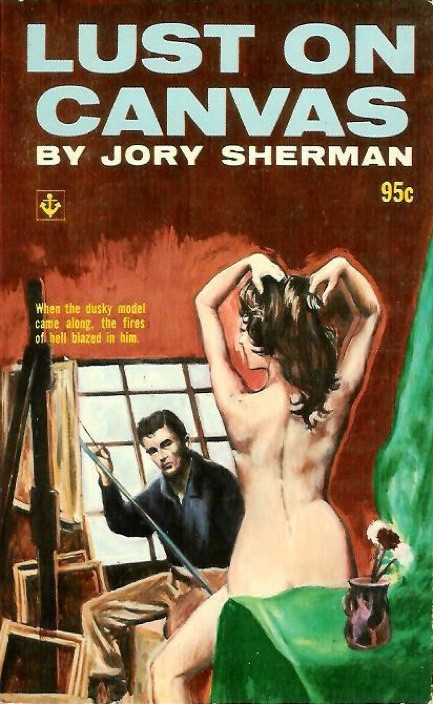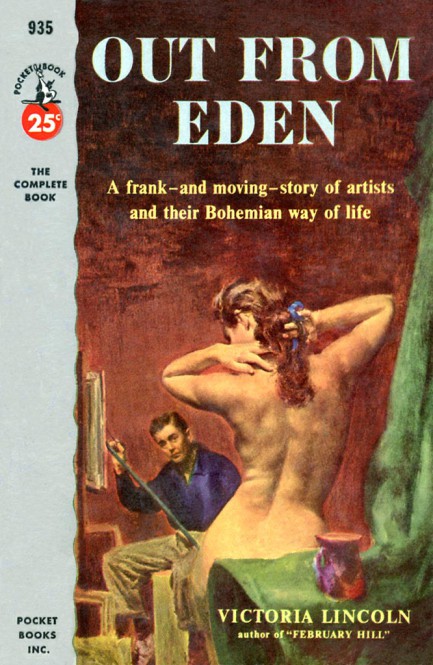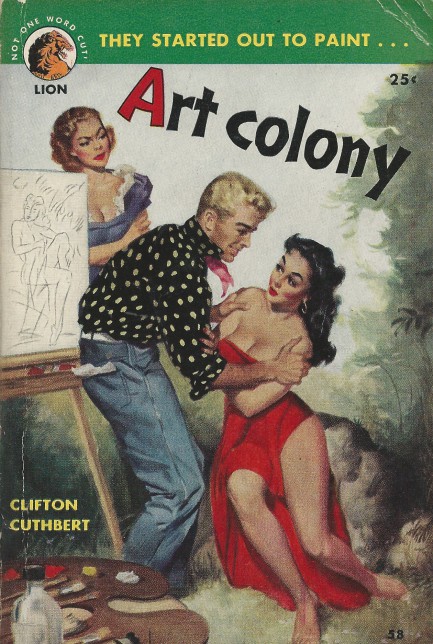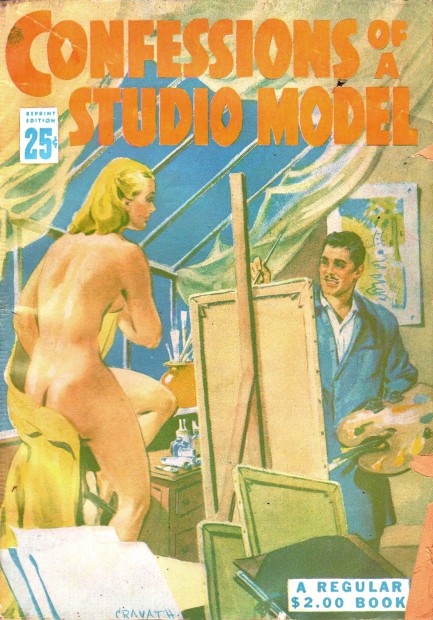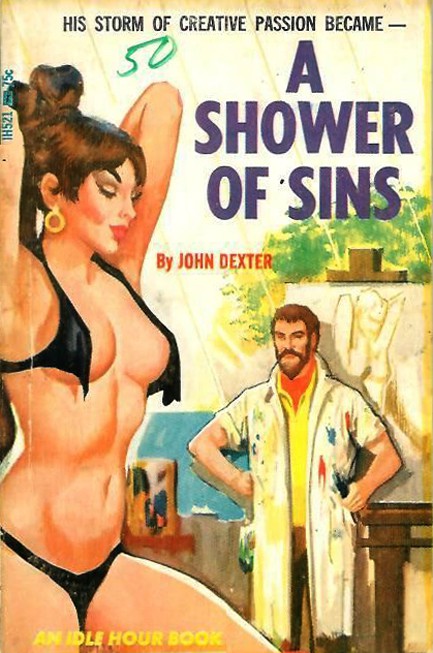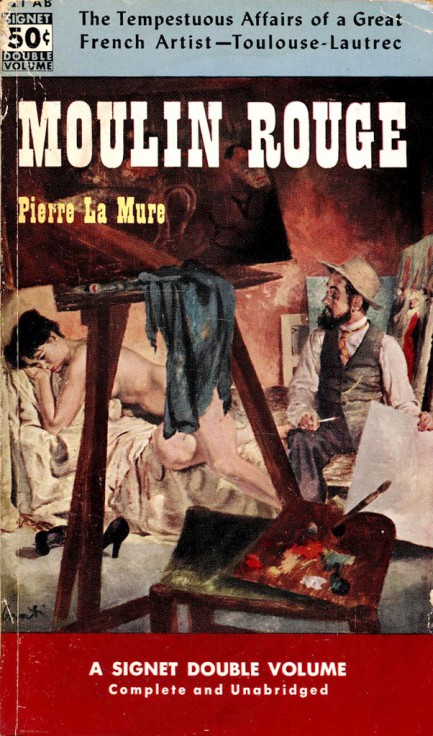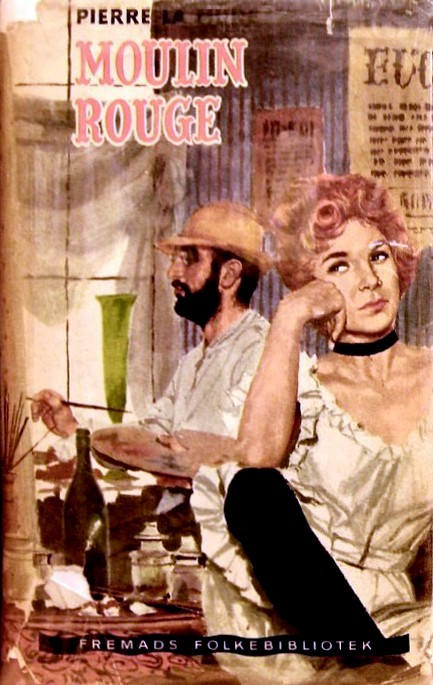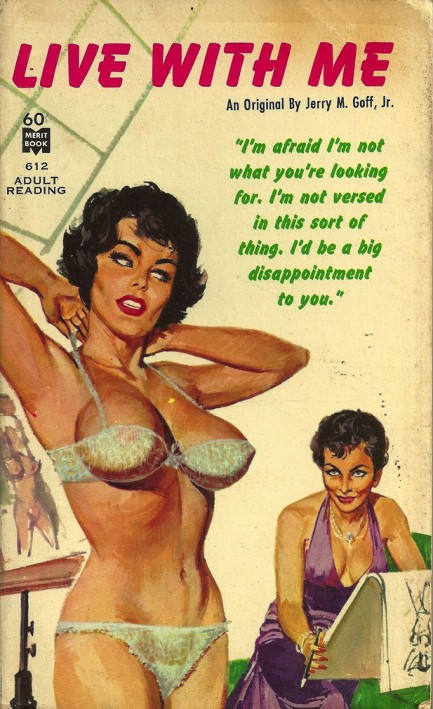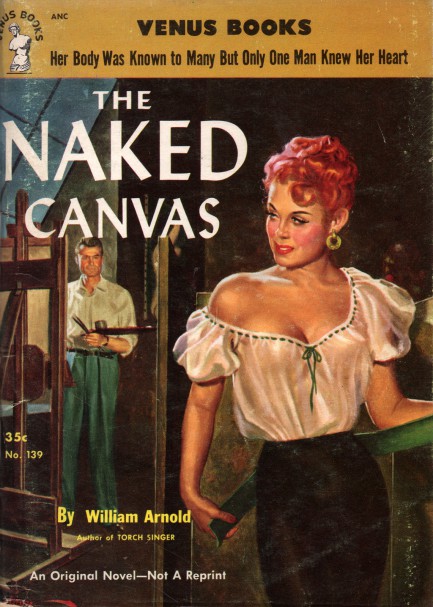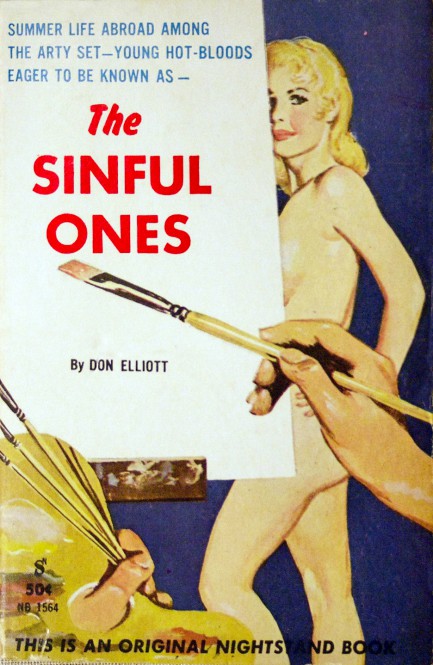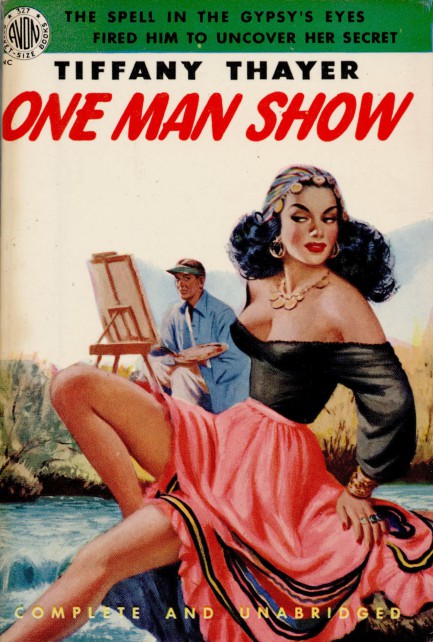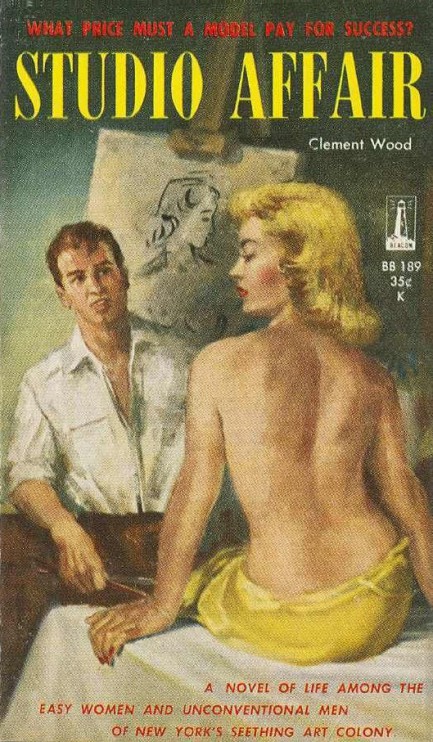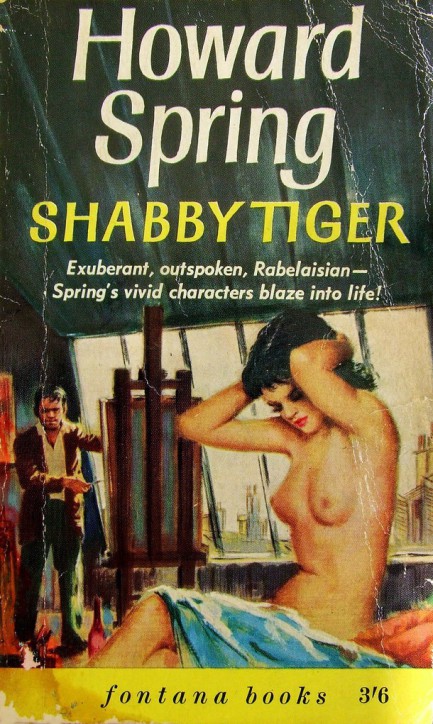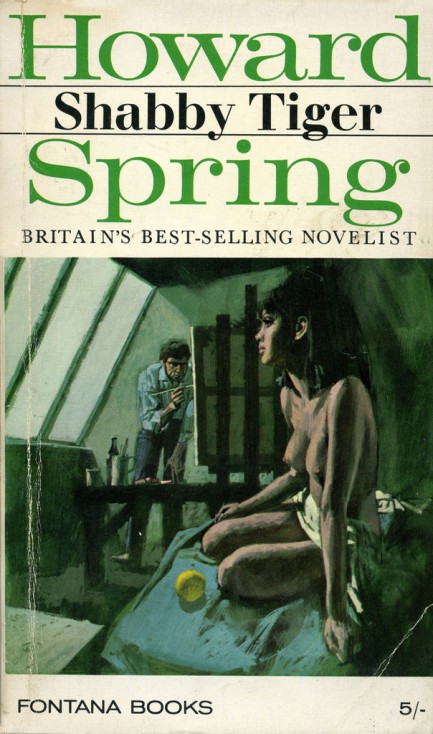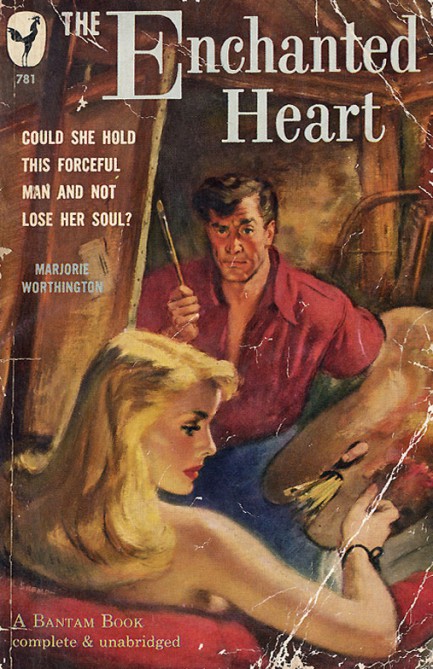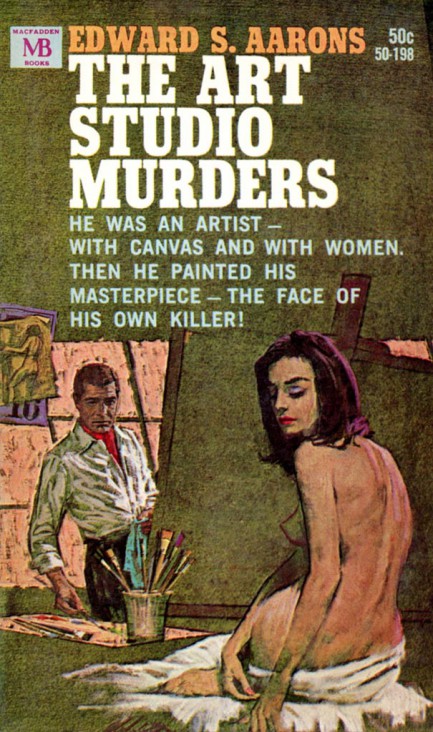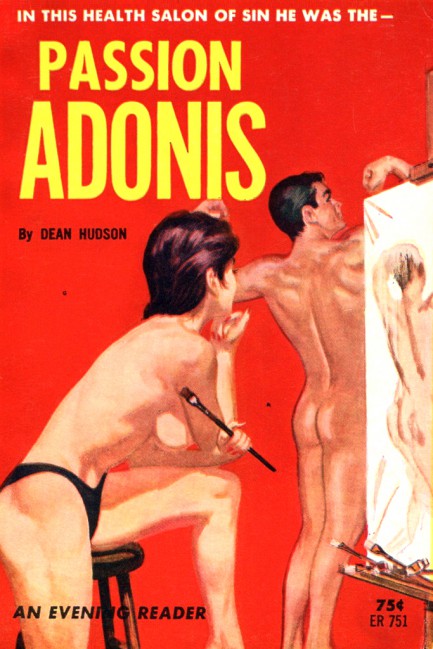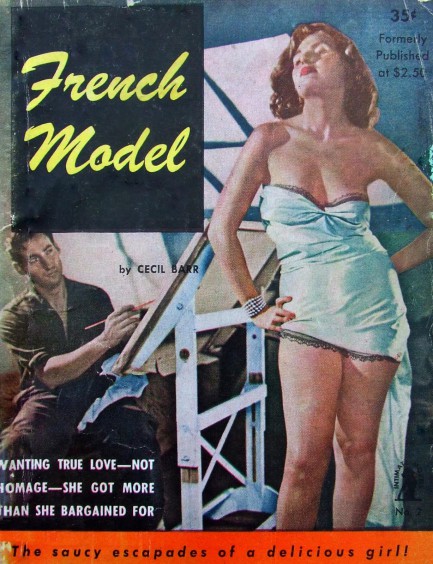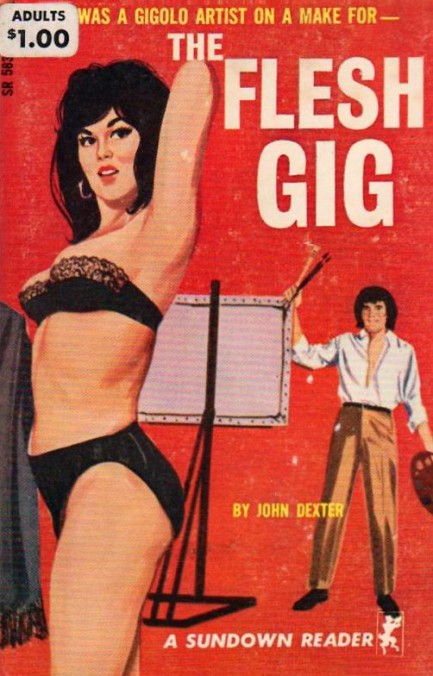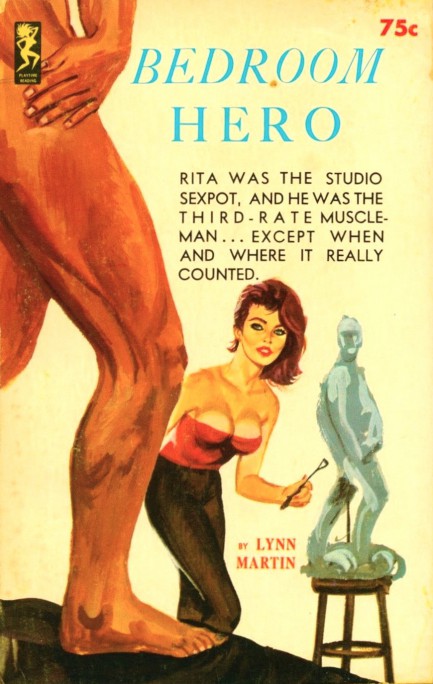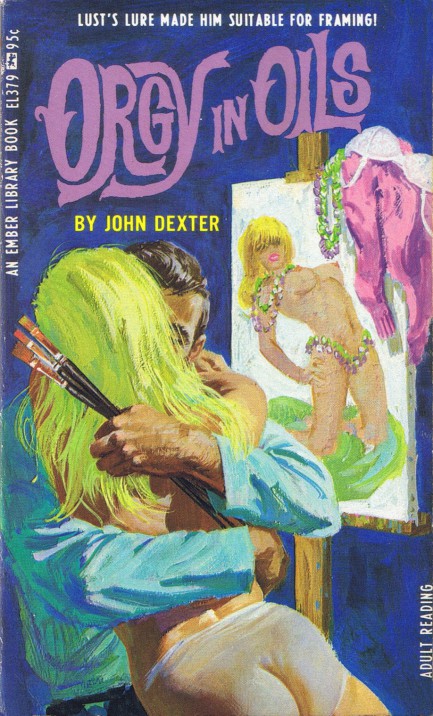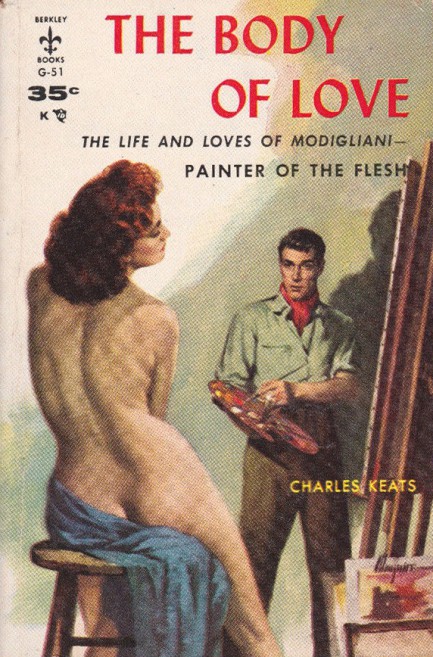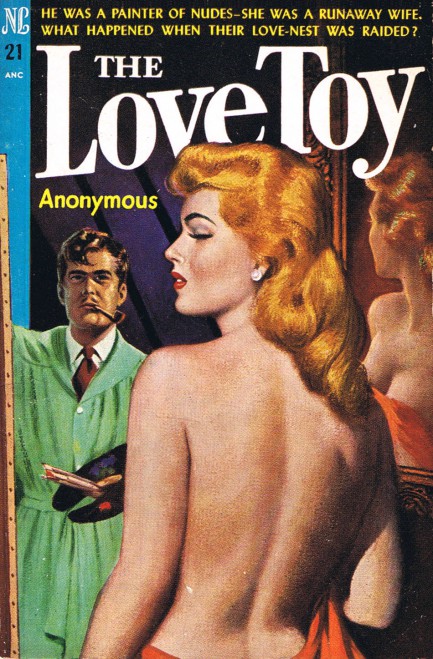 ---