Bonnie Parker and the vicious circle.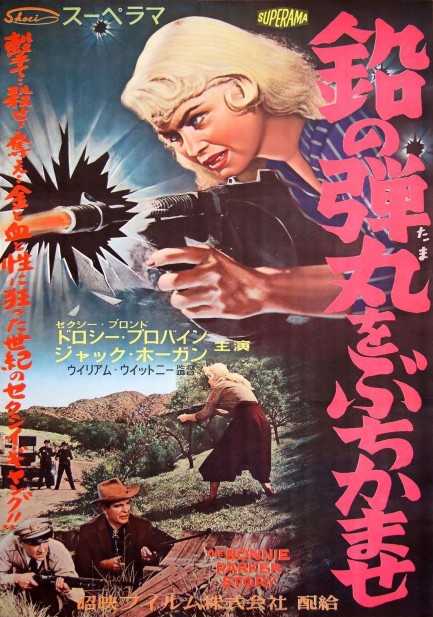 The above poster is the Japanese promo for The Bonnie Parker Story, which starred Dorothy Provine in a fictionalized yarn about the famous outlaw's fast life and early death. The movie premiered in 1958 in the U.S., and in Japan today in 1960. On the surface it's a teenybopper oriented b-cheapie, courtesy of American International Pictures, but there's more entertainment value than you'd expect, especially from a movie where history dictates the ending. Quentin Tarantino famously loves the film, but we wouldn't go so far as to call it an overlooked gem. It's more of a cult curiosity. Provine says, "We got ourselves a one way ticket. There's nothing you can do once you get on but ride right to the end of the line." The end of the line is death in a hail of bullets, but the ride makes The Bonnie Parker Story worth a look.
If you want to watch it, for the
moment
you can catch it on YouTube (with French subtitles).
You can also see a cool promo from the film
here
.
---
Everyone put your hands in the air. Very good. You, on the left—get over here with that lighter.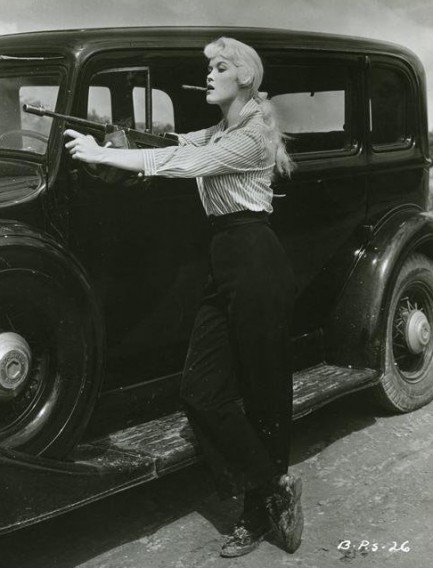 Above, Dorothy Provine in a publicity shot from 1958's The Bonnie Parker Story. She was born in Deadwood, South Dakota, one of the U.S.'s most historic former frontier towns, and a place that saw plenty of outlaws and gunplay in its heyday. Maybe that's why Provine looks like such a natural.
---
Once upon a crime in America.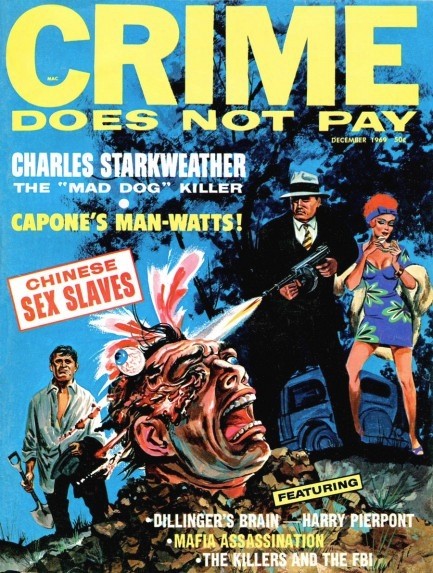 Myron Fass knew how to sell magazines, especially violent, lurid, depraved magazines. Crime Does Not Pay (not the same as the identically named comic book) is a perfect example. Basically it was just a true crime magazine, but with a focus on iconic American crimes and criminals, with a liberal dose of splatter thrown in. Some of the covers were crime scene photos, but examples we've seen from 1969 featured beautiful (if extremely gory) paintings that we suspect appealed to readers younger than those who normally bought crime mags. Above, for example, you see the cover of the December 1969 issue (no artist info appears in the masthead, sadly). Below are twenty-five images, including shots of Charles Starkweather, John Dillinger, Al Capone, Bonnie Parker, Lester Gillis on a slab, and more. You can read a bit more about Myron Fass here.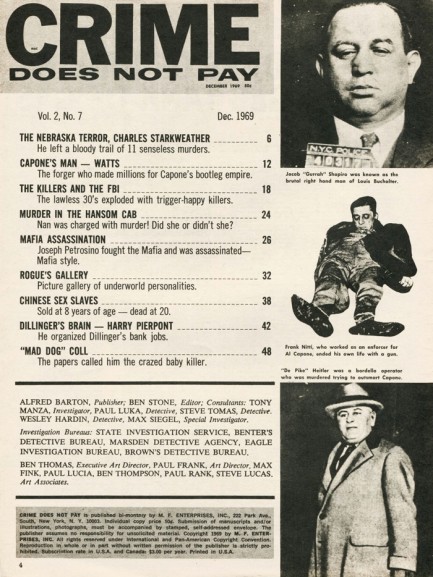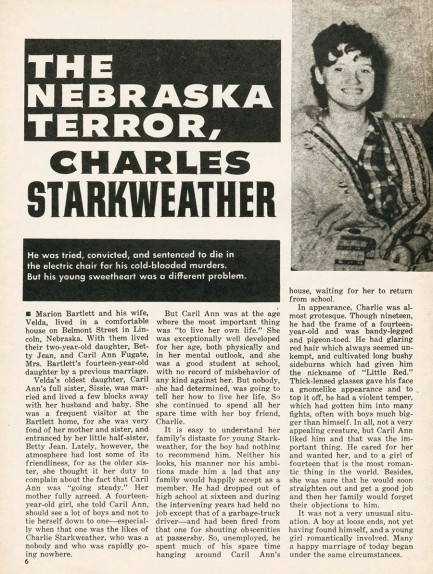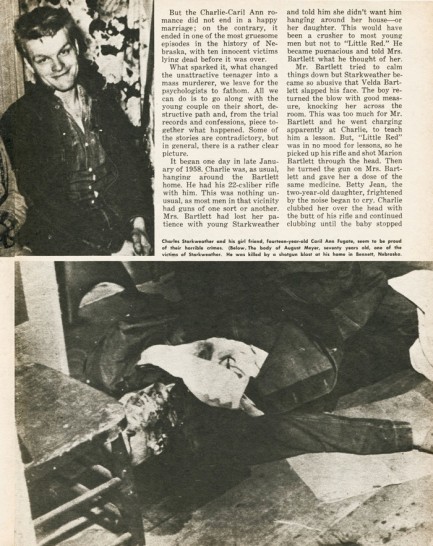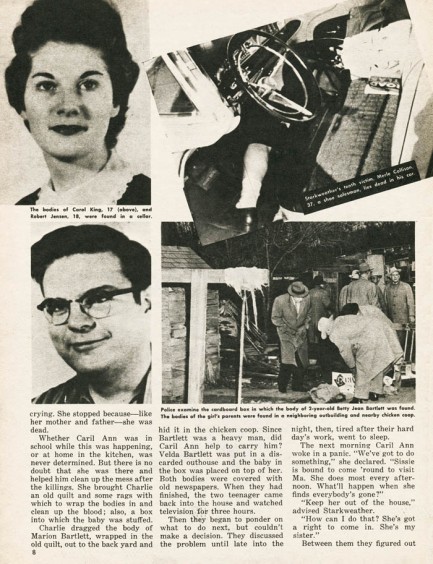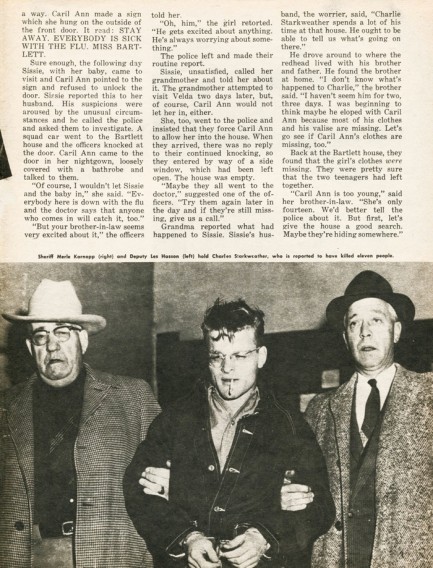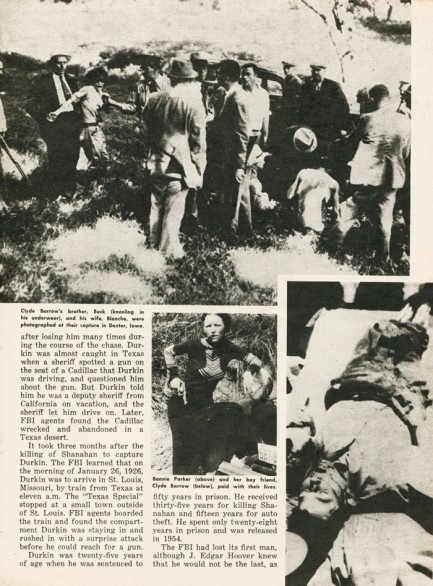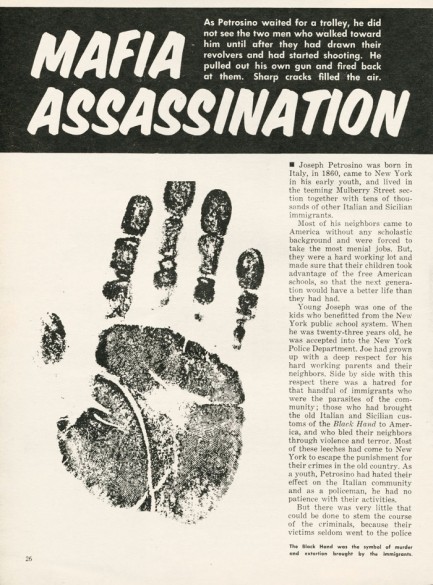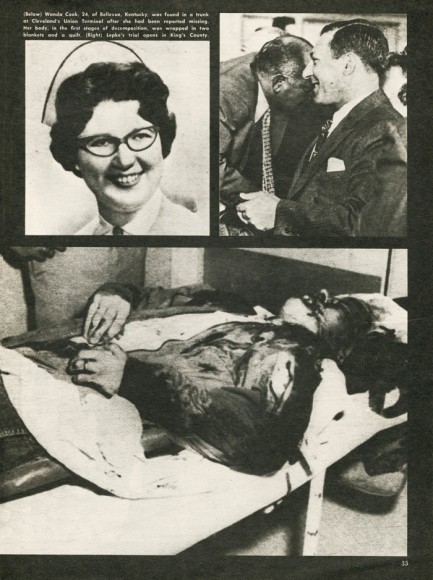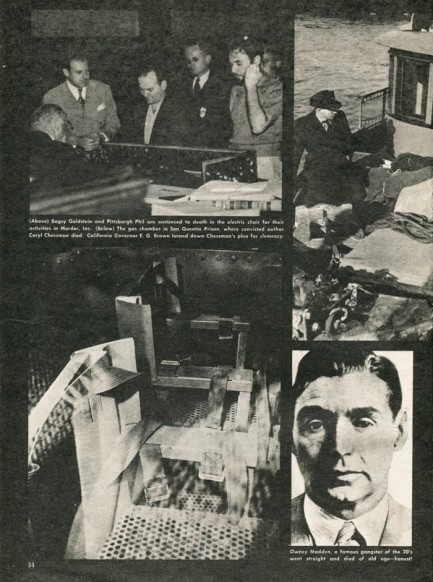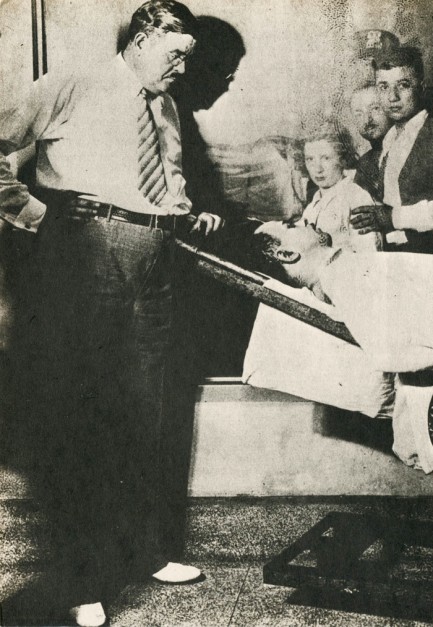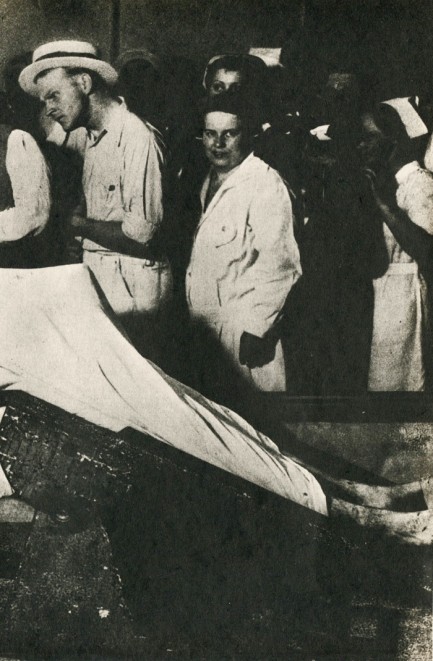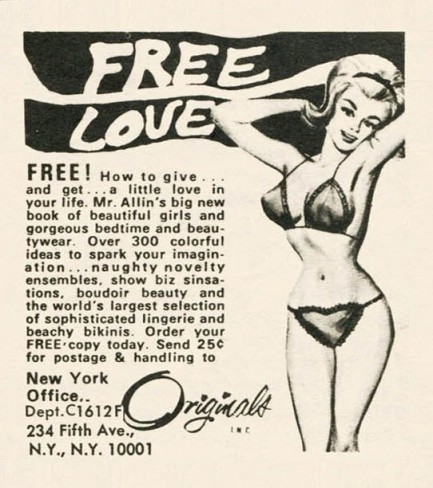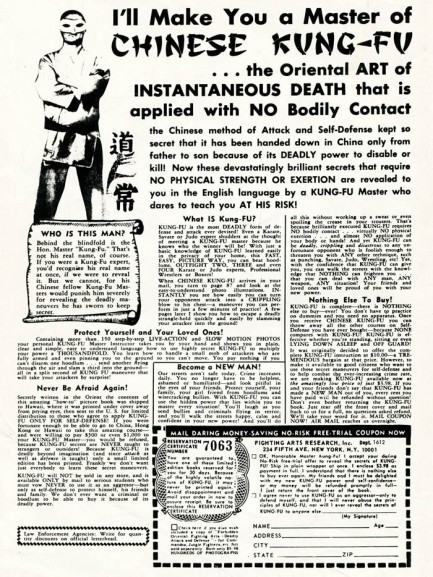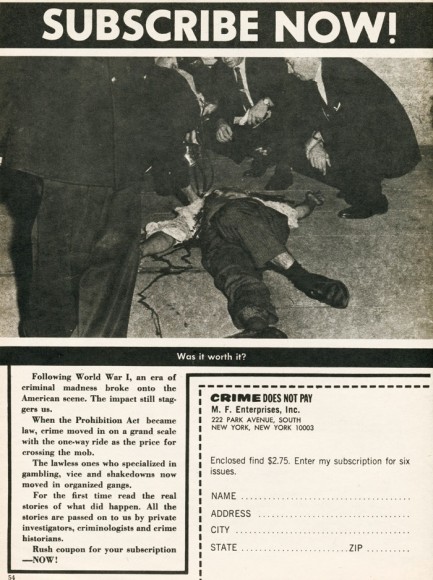 ---