As far as we're concerned the answer is still no.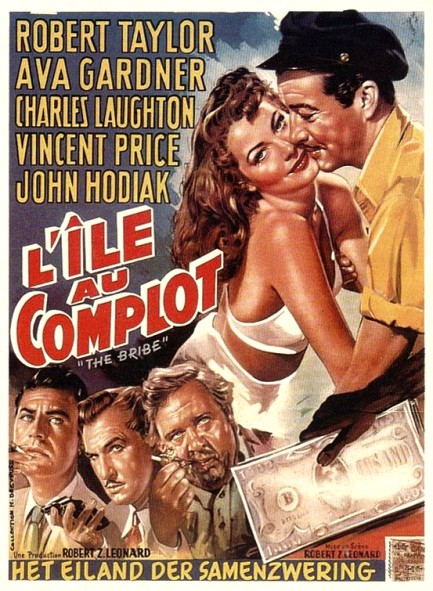 We already wrote about 1949's The Bribe and thought the movie was so-so. What isn't so-so is the Belgian poster, which features text in both French and Dutch, and was used for the movie's run as L'ile au complot. It's so good it almost makes us want to watch the movie again. Almost… See our original write-up and some nice production photos here.
---
Taylor/Gardner adventure story about contraband airplane engines never quite takes flight.

The film noir adventure The Bribe stars Robert Taylor and Ava Gardner, along with Vincent Price, Charles Laughton, and reliable John Hodiak, in the story of a government agent prowling the fictional Central American island of Carlotta under orders to put the kibosh on a racket in stolen airplane engines. The film has several beloved noir elements—voiceover narration, sexually loaded repartee, exotic nightclub serving as hub for the action, smoky musical number by the female lead—but it's all a bit stale. There's no heat between Taylor and Gardner, and no adrenaline in the plot. Frederick Nebel's short story probably made the airplane engine angle work, but on the big screen it's hard to care about hunks of machinery we never see. The movie is a cut-rate Casablanca without the invaluable letters of transit, a muted To Have and Have Not without the urgency of French resistance vs. the Nazis. On the plus side, some of the sets are cool, the final shoot-out is visually fascinating, and Gardner is sizzling hot. For her fans she doubtless makes the movie watchable all by herself. The Bribe premiered in the U.S. today in 1949.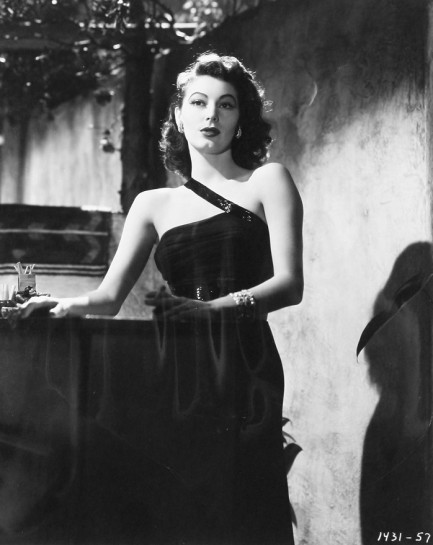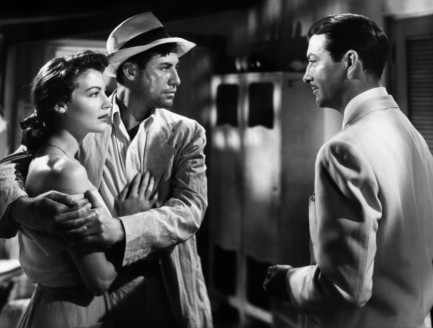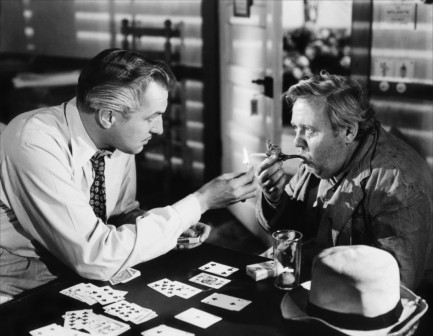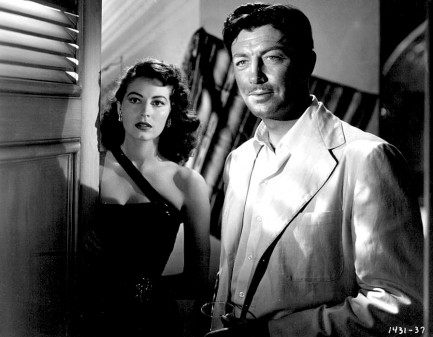 ---
It's a hard world for little things.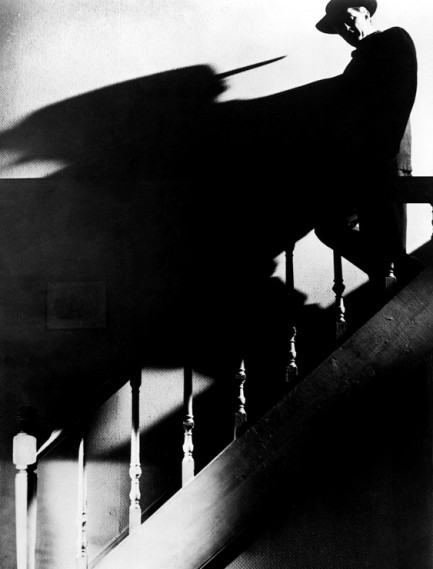 We love this ominous promotional still from the classic thriller Night of the Hunter, that memorable story of an ex-convict terrorizing a mother and her two children. In yet another case of a movie going completely over the experts' heads, Hunter received such a negative critical reception that director Charles Laughton vowed never to helm another picture, a promise he kept. But longevity is the proof with art—now Night of the Hunter is considered one of the most extraordinary American films ever made, and Robert Mitchum's murderous faux-preacher Harry Powell has been referenced and riffed on in media as diverse as art rock ("The Mercy Seat" by Nick Cave & The Bad Seeds) and cartoons (The Simpsons). If you haven't seen Night of the Hunter we highly recommend it. It premiered in the U.S. fifty-three years ago this week.
---