When there's a blonde on the premises anything can happen.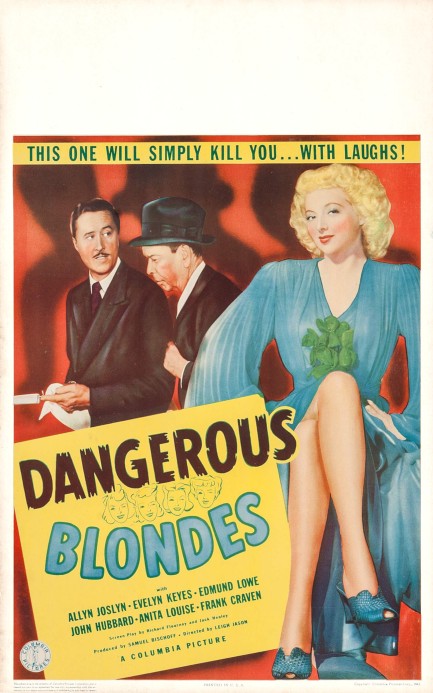 Any movie called Dangerous Blondes is a mandatory watch, if only because it might give us insight into the mind of PI-1, the most dangerous blonde we know. We learned nothing useful on that front, but the movie was entertaining. It stars Allyn Joslyn as a famous mystery author who sometimes helps the cops but mostly gets on their nerves. Does that sound familiar? 1937's Super-Sleuth, which we watched earlier this year, also features a celebrity crimesolver who sometimes helps but mostly gets on the nerves of the cops. And of course there's that Thin Man celebrity sleuth guy. Hollywood, it seems, has always beaten dead horses.
As it happens, though, the filmmakers beat life right back into this particular carcass. Dangerous Blondes is a cut above because of Evelyn Keyes, who'd be interesting to watch even clipping coupons or digging holes in the garden for her spring magnolias—let alone in a meaty role co-headlining a high budget mystery. She plays Joslyn's better half as the two try to solve the murder of a society lady laid low in a photography studio. Simply put, she's tops in screen magnetism and elevates everything she's in.
Nothing else about the movie is exemplary, but all of it is pleasant and competent. You get a locked room mystery, an amusing lead male, a bumbling inspector, a bit of slapstick from the fringe castmembers, and a resolution complete with the classic line, "If it hadn't been for your meddling I'd have gotten away with this." They don't make 'em like this anymore. Actually, no—strike that. The two Knives Out movies play in these waters, and the Hulu series Only Murders in the Building is exactly what Dangerous Blondes is, but updated for modern tastes. You should probably watch all of the aforementioned. The latter premiered in the U.S. today in 1943.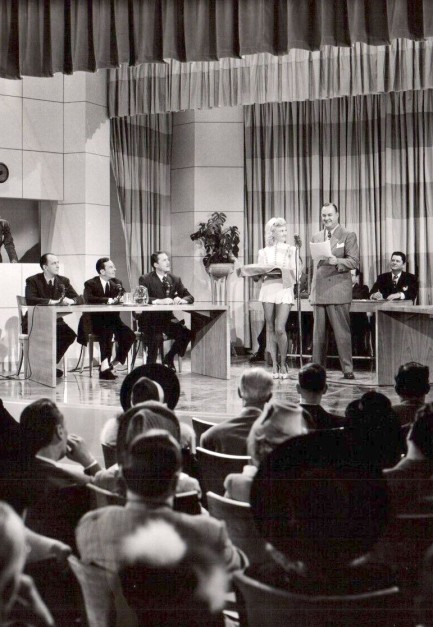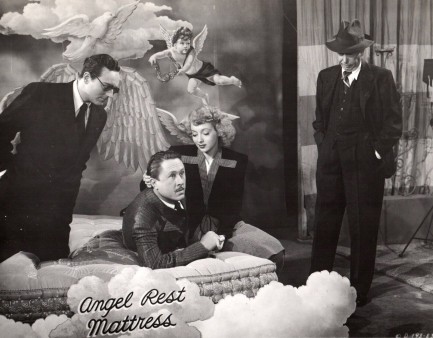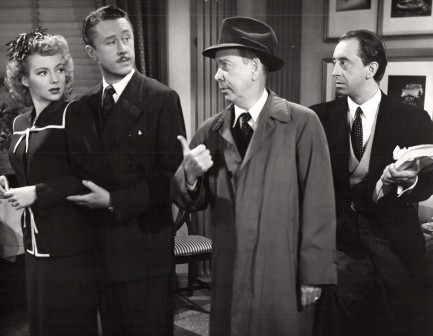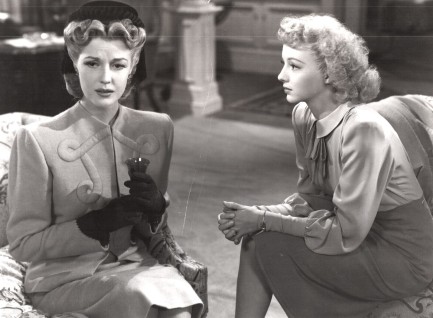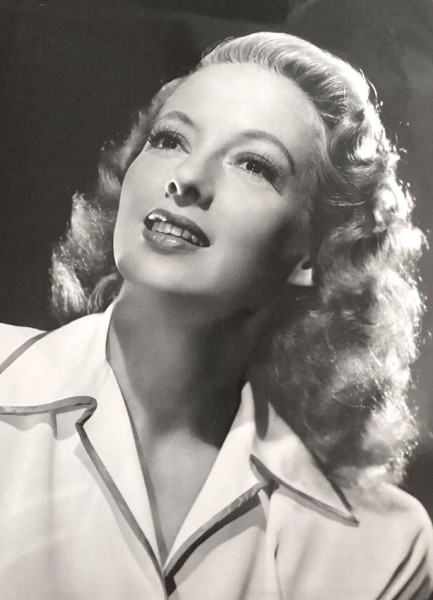 ---
Something old, something new.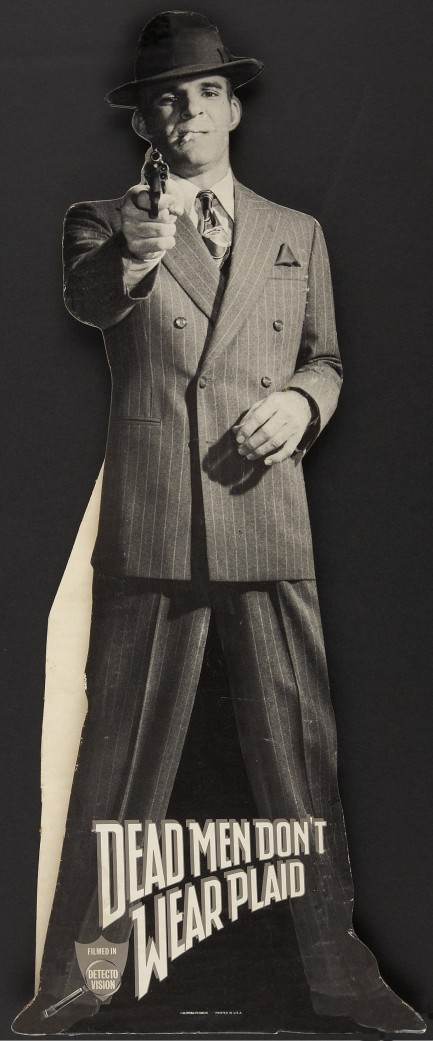 This is something a bit unusual. It's a life-sized promotional cardboard cut-out for 1982's film noir-sourced comedy Dead Men Don't Wear Plaid, which starred Steve Martin and Rachel Ward. We thought of this film recently due to Martin's new Agatha Christie-influenced television mystery series Only Murders in the Building, which we watched and enjoyed. We first saw Dead Men Don't Wear Plaid years ago, long before Pulp Intl. and all the knowledge we've gained about film noir. We liked it much better during our recent viewing.
If you haven't seen it, Martin uses scores of film noir clips to weave a mystery in which he stars as private detective Rigby Reardon. Aside from Ward, and director Rob Reiner, his co-stars are Ava Gardner, Humphrey Bogart, Burt Lancaster, Barbara Stanwyck, Ingrid Bergman, Lana Turner, Cary Grant, and many others, all arranged into a narrative that turns out to be about cheese, a Peruvian island, and a plot to bomb the United States.
The film's flow only barely holds together, which you'd have to expect when relying upon clips from nineteen old noirs to cobble together a plot, but as a noir tribute—as well as a satirical swipe at a couple of sexist cinematic tropes from the mid-century period—it's a masterpiece. If you love film noir, you pretty much have to watch it. Dead Men Don't Wear Plaid had its premiere at the USA Film Festival in early May, but was released nationally today in 1982.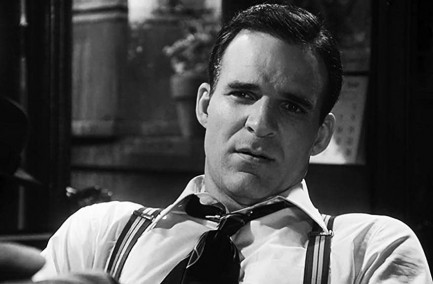 ---