Hell hath no fury like the pious denied.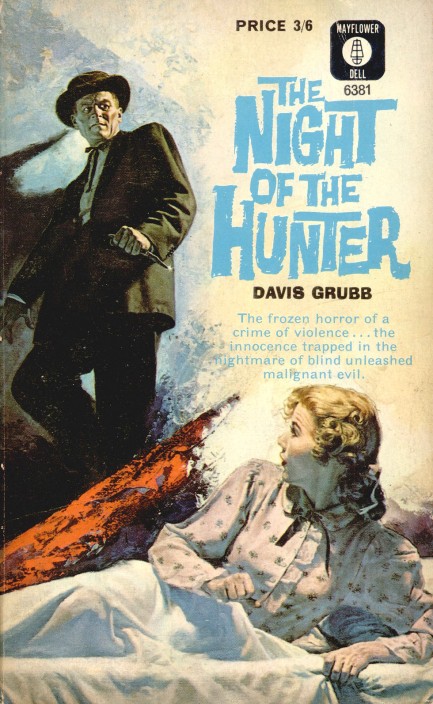 Above is a beautiful but uncredited 1964 Mayflower Dell cover for Night of the Hunter by Davis Grubb, an author we knew only from horror fiction until we read this. We'd seen the movie a few times, and it's brilliant, as everyone knows. Well, so is the book. It's well written, and of course introduced to the world its iconic serial murderer Preacher, aka Harry Powell, who has l-o-v-e tattooed across the fingers of his right hand, h-a-t-e tattooed across the left, and puts those hands to use in his violent quest for hidden bank robbery loot that may be in the possession of two children. This was Grubb's first novel, coming in 1953 originally, and it's as assured a debut as you'll ever read. Every passage in the book is good, but for a typical example, here's a short one:
Her hand rose to her mouth then, the lips gasped suddenly, and presently the teeth settled, gently, grinning, in the glass of spring water, while Icey turned her back on them and fell into the healthy sleep of a fat, innocent child. Yet Walt lay awake. It was something he had learned to do in their marriage: hammering his thoughts into the shape she wanted. It was the price of peace, of sleep itself. Whatever unframed and as yet unshaped suspicions he had of Preacher were gone—stamped and trodden into the soil of domestic orthodoxy.
It's just a couple going to bed, with one of them beginning to have doubts about the preacher who's come to town and infiltrated several lives. But even in minor passages Grubb shines, showing that good writers work hard to describe even less significant moments well. That level of attention to detail helps Grubb build tension to the point where it's hard to bear—almost to the level of one of his horror tales—as Preacher psychologically dominates the children at the center of his obsession. His mental tortures are mere precursors to his physical violence.
Night of the Hunter became a great movie because the source material was as deep and rich as a seam of buried of gold. Filmmakers often make major changes to material and produce something amazing. Other times it's best to keep riding the same horse that took you to the rodeo. For those who have never seen the film, Grubb's novel will be a special—if terrifying—treat. But we think the book is worthwhile even for those who know what's going to happen. And we consider Preacher, whose twisted interpretation of scripture is designed to serve his lust for money and power, a relevant character in 2020.
---
You could always count on German craftsmanship.
Before moving back to items from other countries, we thought we'd share a few more pieces related to Germany/West Germany—this time vintage posters. Below are seven excellent examples of thriller and film noir promo art from 1932 to 1955. They are, top to bottom, Highway 301, Night and the City, Thunder Road, Notorious

twice, because both posters are great,

Night of the Hunter

and

Blonde Venus.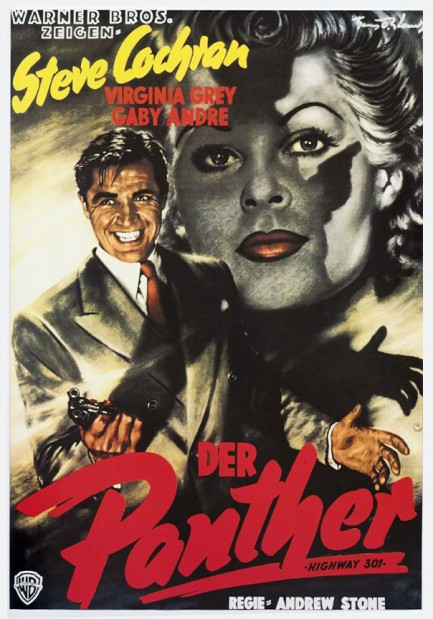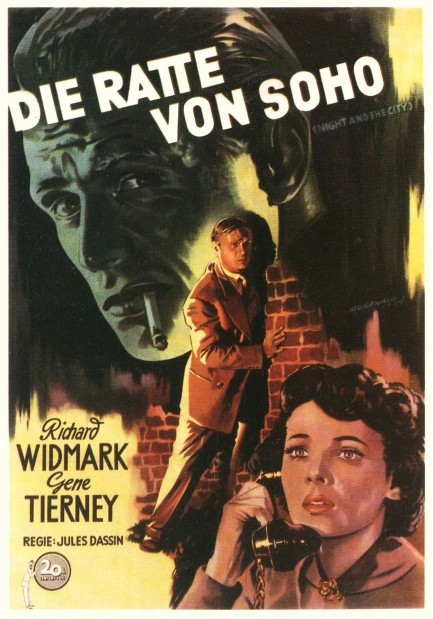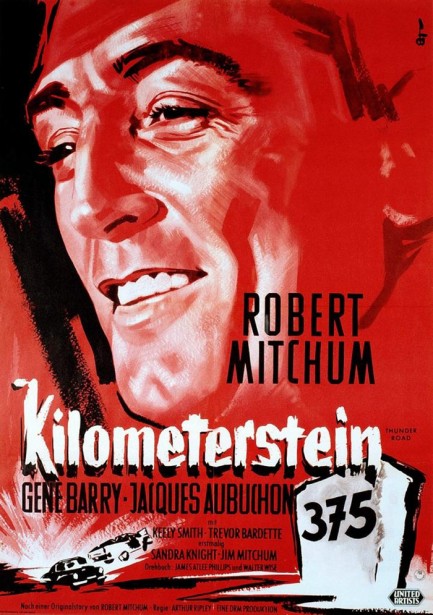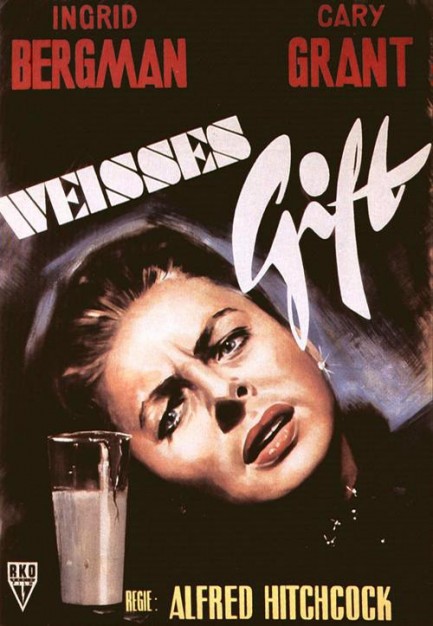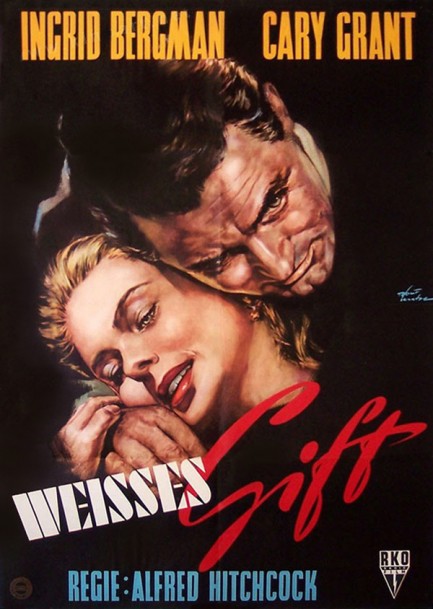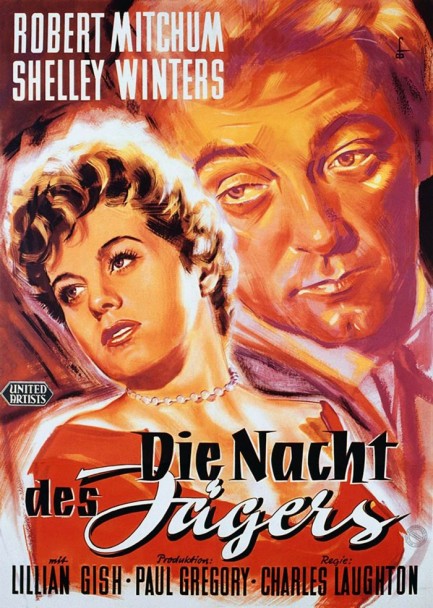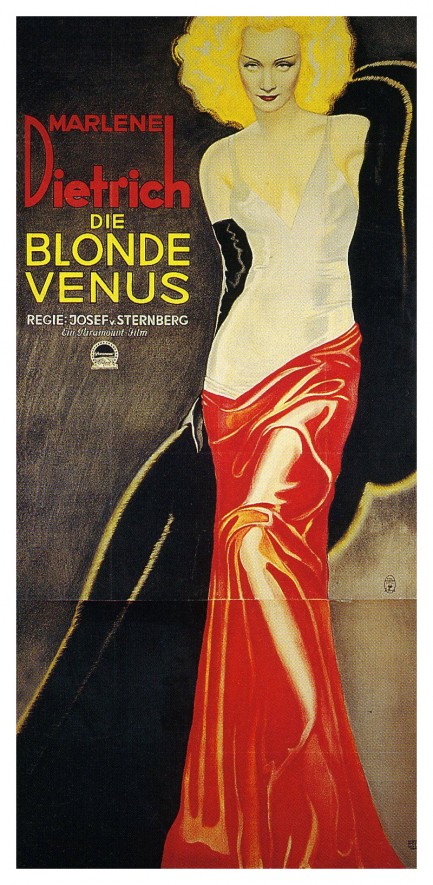 ---
It's a hard world for little things.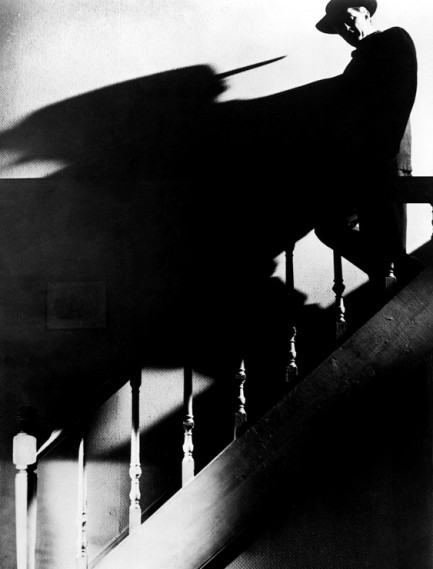 We love this ominous promotional still from the classic thriller Night of the Hunter, that memorable story of an ex-convict terrorizing a mother and her two children. In yet another case of a movie going completely over the experts' heads, Hunter received such a negative critical reception that director Charles Laughton vowed never to helm another picture, a promise he kept. But longevity is the proof with art—now Night of the Hunter is considered one of the most extraordinary American films ever made, and Robert Mitchum's murderous faux-preacher Harry Powell has been referenced and riffed on in media as diverse as art rock ("The Mercy Seat" by Nick Cave & The Bad Seeds) and cartoons (The Simpsons). If you haven't seen Night of the Hunter we highly recommend it. It premiered in the U.S. fifty-three years ago this week.
---