Virginia Mayo and company prove romance and politics don't mix.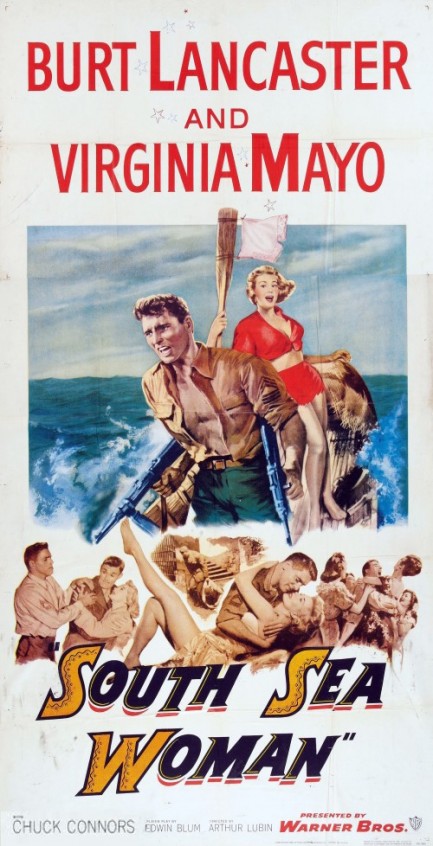 We said back in May of last year we'd watch South Sea Woman to see how Virginia Mayo ended up in a crate. Because the movie premiered in the U.S. today in 1953, we've decided to answer the question now. She ended up in a crate because she stowed away in it to follow Burt Lancaster and Chuck Connors across the Pacific Ocean. Lancaster and Connors are two marines accidentally left in Shanghai when their ship sails into battle after the Japanese bombing of Pearl Harbor. Mayo wants out of Shanghai too, but she also wants to marry Connors. Naturally these three stumble upon the Japanese and are able to do their bit for the war effort even though they're stuck in the middle of nowhere. New York Times reviewer Bosley Crowther called the movie "a rip-snorting glorification of two United States marines." The movie is indeed supposed to glorify the military. It's also supposed to be funny, so it's too bad it generates zero laughs. Its fatal flaws are that Lancaster plays a throughly reprehensible character, and that as war propaganda it needs perhaps a modicum more subtlety. Also a better adventure would help. And maybe it could use a more involving romance too. In sum, it's a forgettable effort. But at least now we know why Mayo was hidden in a crate. We'll hide South Sea Woman in one too.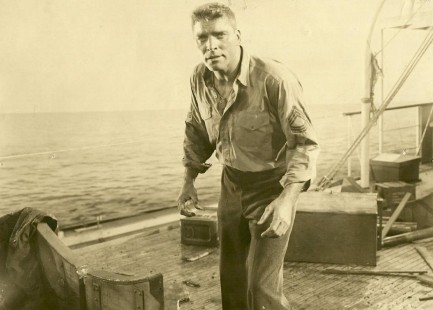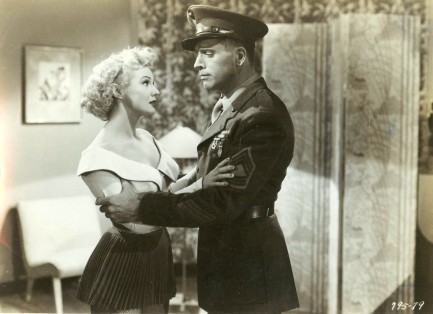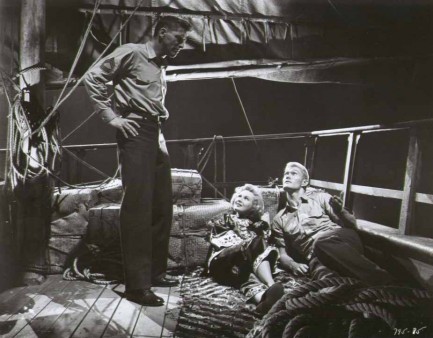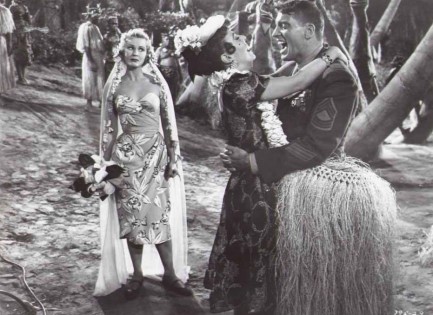 ---
After this I'll show you how to shoot like I do.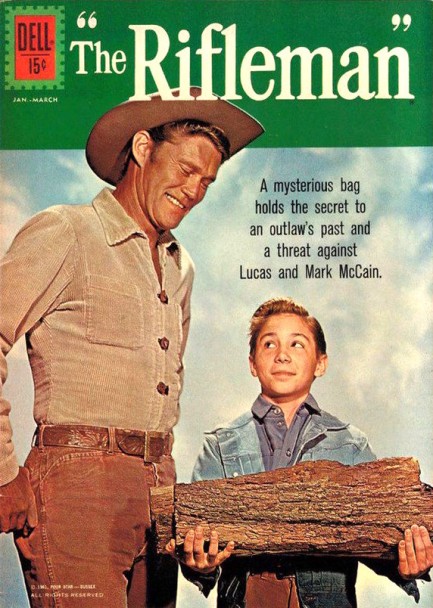 Best comic book cover ever?
Submitted by Jim
So many things we could say about this, but they all seem wrong somehow, so we'll just keep it zipped. Thanks for the great share, Jim.
---