Unknown photo retoucher increases the value of Sterling.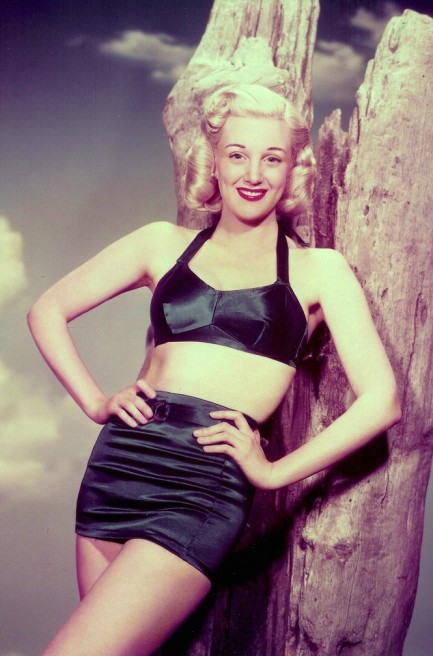 We've seen this photo of U.S. actress Jan Sterling numerous times, but never in color, which leads us to believe it's a colorization. If so, it's a nice, subtle job, as well as a clever choice of model, since Sterling was the subject of one of the iconic black and white photos of the mid-century period. Know the one we mean? Look here. Despite the fame of that particular shot, Sterling was never what you'd call a top tier star. But she appeared in many films, earned a Golden Globe Award as a supporting actress, and was nominated for a supporting actress Oscar. We'll be getting back to her film work a bit later.


---
American star adds pizzazz to a pair of Aussie thrillers.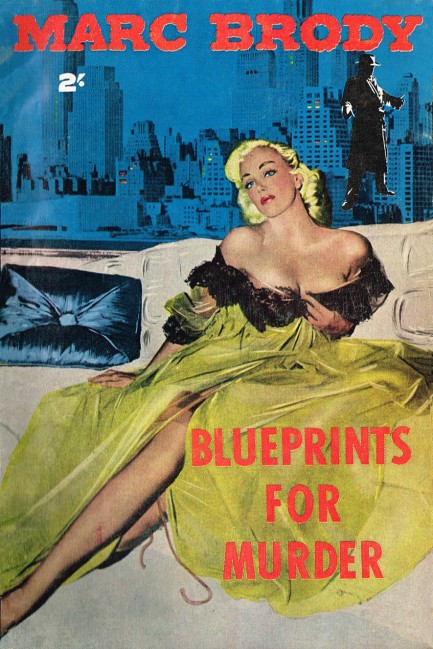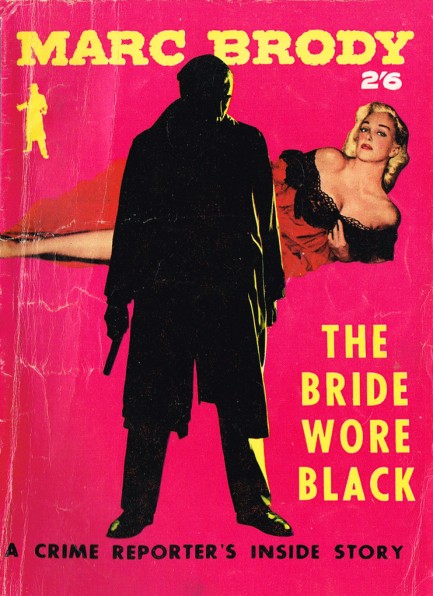 Today we have two more paperbacks from Australia's Horwitz Publications, a company that, as we've documented often, opportunistically used numerous Hollywood celebs on its covers. This time it's Jan Sterling, who appears on 1955's Blueprints for Murder and 1956's The Bride Wore Black, both written by the prolific Marc Brody. Sterling was never a top tier actress but she was in a lot of good movies and earned an Oscar nomination for The High and the Mighty. She also posed for some stunning photos, including the two at this link. These book scans float around online, which means we don't know where they originate, but if we had to guess we'd say Flickr, so thanks to the first uploader.


---
Where there's smoke there's fire.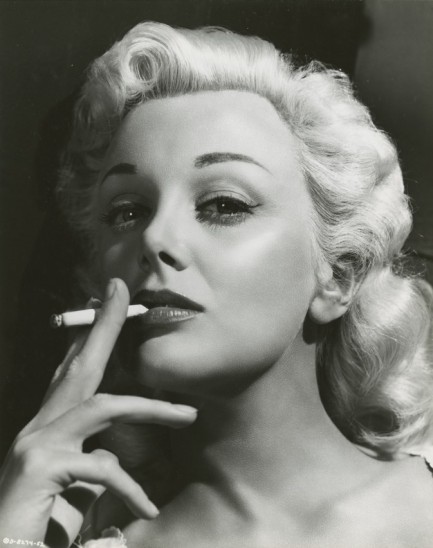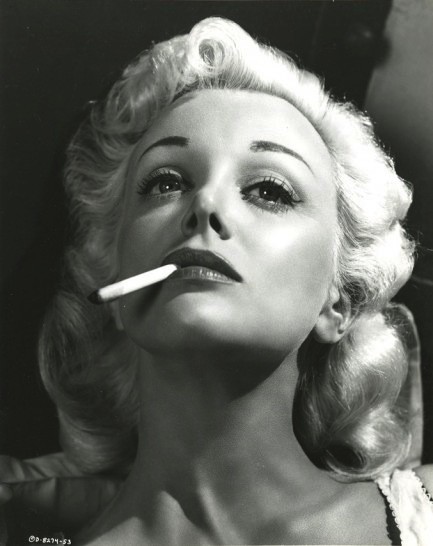 These two gorgeous promo photos of Jan Sterling, née Jane Sterling Adriance, were shot for her role in Columbia Pictures' drama Women's Prison. Sterling also appeared in Johnny Belinda, Mystery Street, Appointment with Danger, and was Academy Award nominated for her role in The High and the Mighty. Women's Prison was released in 1955, and these images date from the year before.
---