Horwitz Publications perfectly red the paperback market.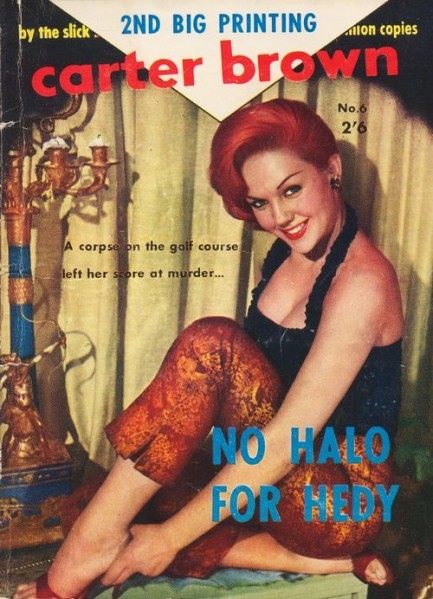 For a while we were tracking the possibly unlicensed usage by Australian imprint Horwitz Publications of celebrities on its paperback covers. We fell down on the job a bit. The last one we looked at was two years ago.
The red-haired model used above on Carter Brown's thriller No Halo for Hedy is Playboy centerfold and nightclub performer Colleen Farrington, who was the mother of actress Diane Lane. The book originally appeared in 1956, and the above reprint came in 1959. This photo used for the cover is rare. We've seen no other shot of
Farrington
in these capri pants. Presumably, at one point multiple frames from the session existed, but time disposes of such items. However, it can't diminish the beauty of this cover. You can see all of our Horwitz celeb covers by clicking
here.


---