Susan George demonstrates the Fright or fight reflex.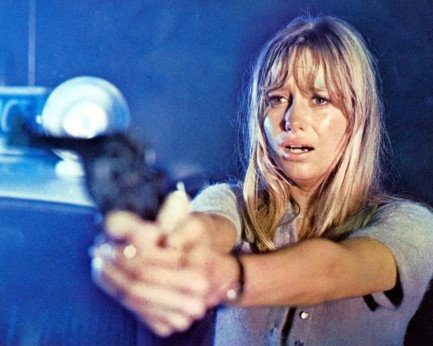 This fraught photo features British actress Susan George, who's not discussed today as much as she should be. She was a bold performer who appeared in movies too envelope pushing for at least 90% of actresses of this day and age. Several of her films are routinely described as controversial. The efforts we're thinking of are Straw Dogs, Dirty Mary Crazy Larry, Mandingo, and A Small Town in Texas. Not all of those were top notch, but they were all uncompromising. The above photo comes from her also intense 1971 fight-or-flight thriller Fright. We'll get back to George soon.
---
I've kissed a helluva lot of frogs looking for my prince, but today I feel especially lucky.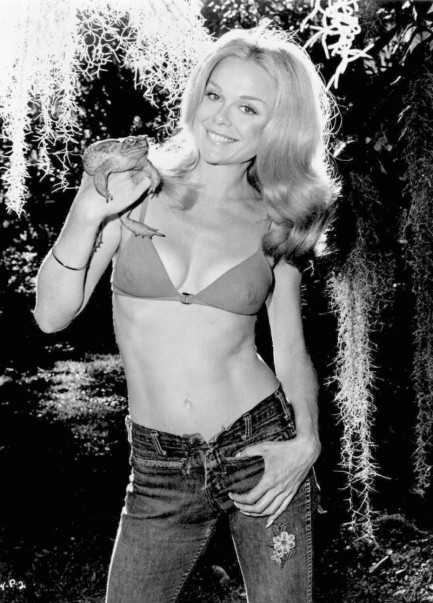 This weird photo showing U.S. actress Lynn Borden cuddling a frog was made as a promo for her 1972 horror movie titled—wait for it—Frogs, which was one of those nature-turns-on-humans flicks popular during the period, a genre later dubbed eco-horror. It had the amusing tagline: Today the pond, tomorrow the world. Borden had about the same luck with her film career as she had looking for her prince—i.e. she kissed a lot of frogs. But some of those frogs are guilty faves of ours, like 1973's White Mama, Black Mama, and 1974's Dirty Mary Crazy Larry. Below, even though her frog didn't turn into a prince she married it anyway. You can tell because she has it on a short leash.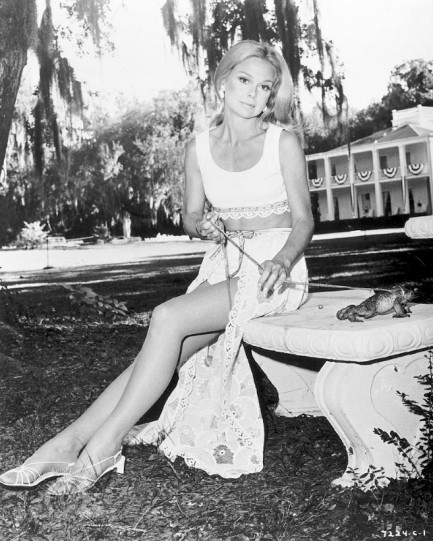 ---
Rule number 1: don't leave fingerprints. Rule number 2: if you have to wear gloves, make them fabulous gloves.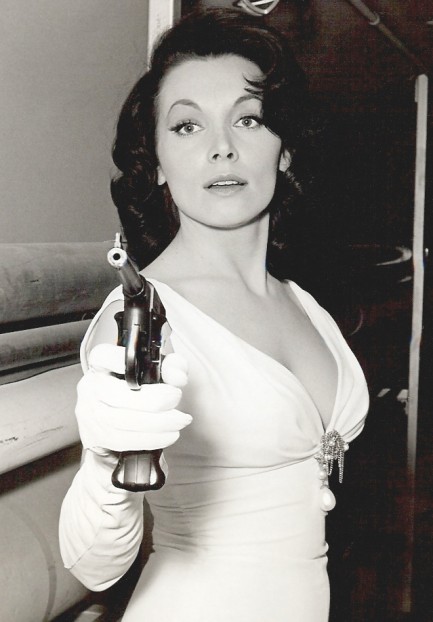 This promo photo shows U.S. actress Leigh Chapman, who after appearing in about fifteen films during the 1960s transitioned into a career as a screen writer. Probably her most significant screenplay is 1974's Dirty Mary Crazy Larry, which starred Peter Fonda and Susan George. She mainly wrote for television, penning six episodes of Wild Wild West, and episodes of Mod Squad and Walker, Texas Ranger. This shot of her dates from around 1965.


---