Wait, don't kill me! I can be useful! I can teach you this lindy hop I learned in my dance class!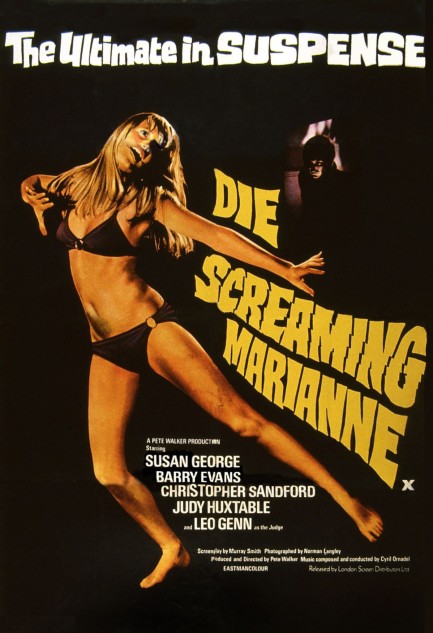 We said last week we'd get back to British actress Susan George. Above you see her on a poster for Die Screaming Marianne, along with the claim that the movie is the ultimate in suspense. Well, if that's the case, how could we say no? George plays a nightclub dancer hiding out from her father, a former judge who took bribes during his long career. He lives in a villa in Portugal with George's half sister. When George turns twenty-one she'll receive her mother's inheritance, which is in a Swiss bank account along with papers proving her father was a crook. Her half sister wants the money, which amounts to $700,000, and her father wants the documents. Both decide that killing George is the only way to achieve their goals.
The filmmakers, including cult horror director Pete Walker, primarily come at all this via a somewhat elliptical route that brings to mind giallo cinema, where you aren't sure what's significant, or really what's even going on at first. But by halfway through, it all begins to make sense and the story boils down to the very conventional question of whether George's father and half sister can get away with murder. We won't answer that, but we'll tell you we can't fully recommend the movie because of its obtrusively oddball style. George definitely made better films, a few of which we mentioned in our previous post on her. That being the case, we'll see her again. Die Screaming Marianne premiered today in 1971.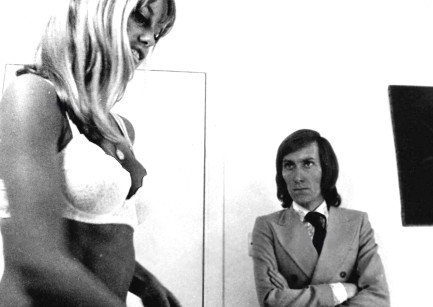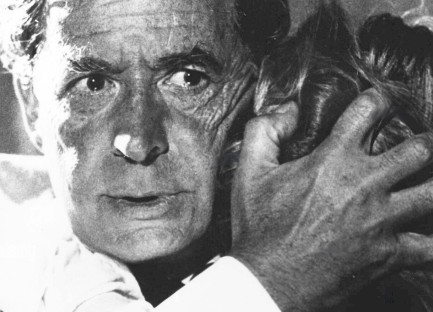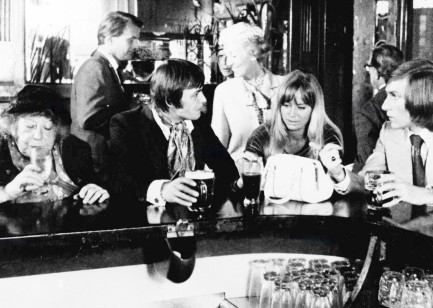 ---
Susan George demonstrates the Fright or fight reflex.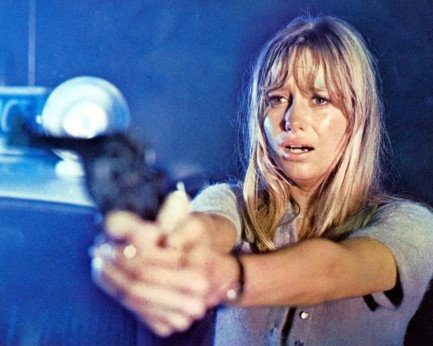 This fraught photo features British actress Susan George, who's not discussed today as much as she should be. She was a bold performer who appeared in movies too envelope pushing for at least 90% of actresses of this day and age. Several of her films are routinely described as controversial. The efforts we're thinking of are Straw Dogs, Dirty Mary Crazy Larry, Mandingo, and A Small Town in Texas. Not all of those were top notch, but they were all uncompromising. The above photo comes from her also intense 1971 fight-or-flight thriller Fright. We'll get back to George soon.
---
Black is the color of my true love's skin.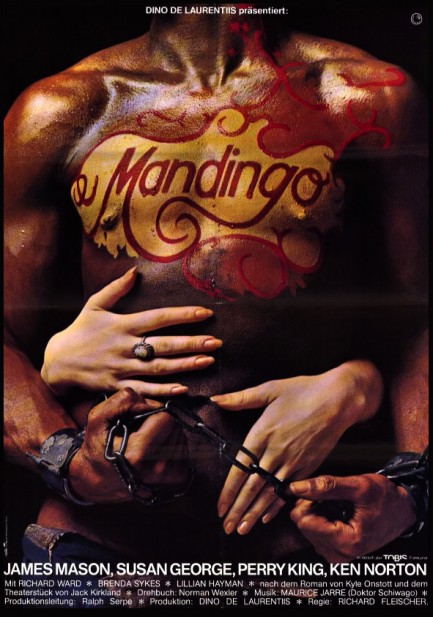 Mandingo has a reputation as a piece of campy blaxploitation, but we just watched it today and it's clear that reputations and reality sometimes don't connect. The film has its flaws—some of the acting is less-than-scintillating, and ex-heavyweight boxing champion Ken Norton is ponderous as the lead character Mede—but overall Mandingo is a serious and realistic depiction of the antebellum American south's slave culture. The provocative poster you see above was produced for Mandingo's West German run, and it's a stunning piece of art.
Mandingo tends to polarize audiences, but those who hate it generally cite its upsetting language and subject matter. While those are legitimate reasons to refrain from watching a film, they aren't valid artistic criticisms of a movie's content. It's about slavery. You know going in it isn't going to be nice. We recommend the movie, but we warn you it's no Gone with the Wind—it's a lot more historically accurate. Mandingo, with Norton, James Mason, Perry King, Susan George, and Brenda Sykes, premiered in West Germany today in 1975.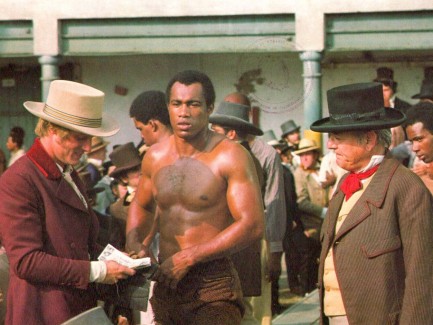 ---