Will His Majesty be cleaning the bathroom today? Because His Majesty's wife will not.
We've spent some time in tropic countries, which makes it hard for us to resist books with tropical settings. The above, His Majesty O'Keefe, is amazingly obscure considering it was made into a 1954 film by Warner Bros. starring Burt Lancaster. What you get here is a fictionalized account of actual Irish American roustabout as David Dean O'Keefe, who in 1870 flees a murder charge in Georgia by sailing away to the other side of the world. He ends up on the island of Yap, then part of Spanish East India, today part of Micronesia, and establishes himself as a respected copra trader. Other South Seas books tend toward irony and tragedy, but here O'Keefe achieves amazing success. From Yap he expands his trade to other islands, and becomes known as the King of Yap, the Monarch of Mapia, and the Sovereign of Sonsorol.
In addition, he's an enlightened type. We don't know if that part is true, considering the book was written nearly a lifetime after the real O'Keefe's death, and considering the authors Lawrence Klingman and Gerald Green seem to have a bone to pick with Germans, who are portrayed as racist brutes. We can understand that. It was published only five years after World War II, but weren't all colonials racist brutes? We suspect O'Keefe is portrayed better than he really was in order to create contrast with the hated Germans. The real O'Keefe ran Confederate cargos through Union naval blockades during the U.S. Civil War, so how enlightened could he have been? But it's possible he was opportunistic more than he was political. Or the blockade busting could have been pure fabrication. O'Keefe said so when investigated in 1867, but then what would he say?
But whatever—we're talking about the book, and we'll take the respectful and equality-minded character here over the bigoted heroes that tend to dominate novels set around this period. We're still reeling over Slave Ship. We won't go into how Klingman and Green conclude their story. We'll just say the result is pretty entertaining. We suspect the movie version is g-rated by comparison, and for sure it will be a whitewash historically, but we're going to look for it and have a watch. It has Lancaster, after all, and he's one of the reliable indicators of quality in vintage cinema—he's no Bogart or Cary Grant, mind you, but his movies tend to be good. We'll report back. His Majesty O'Keefe was originally published in 1950, and this Universal Giant edition came in 1952 with cover art by Warren King.
---
J. Oval's style was as clean and vivid as a master chef's.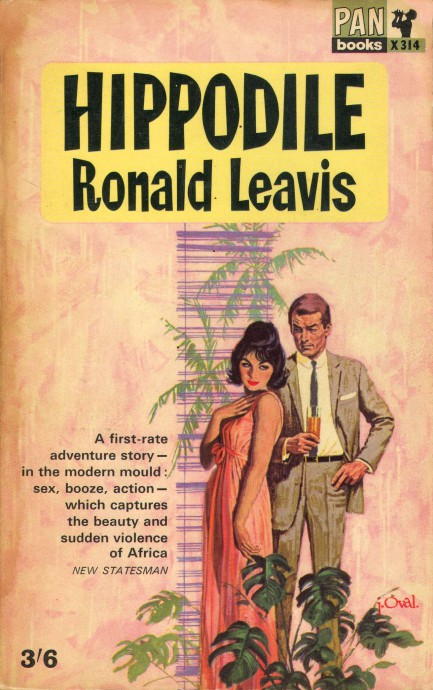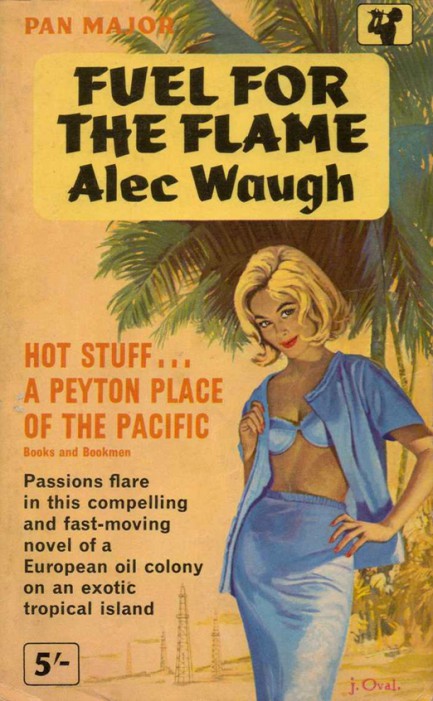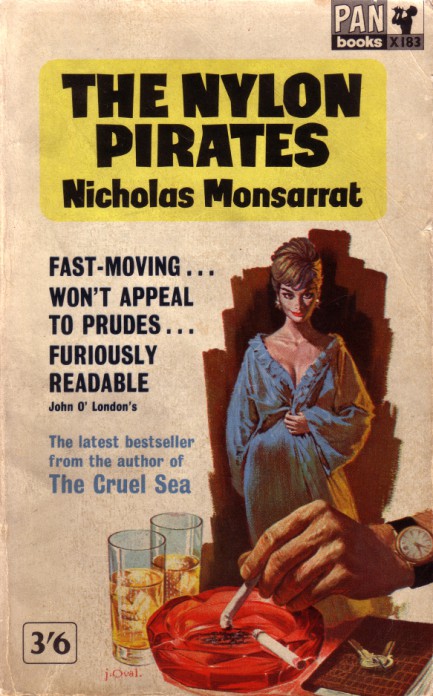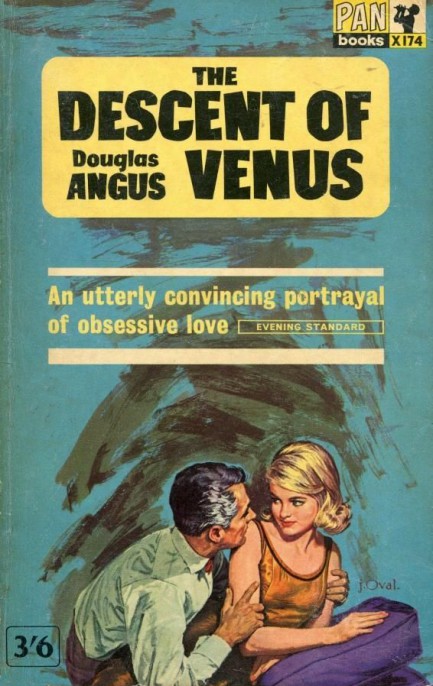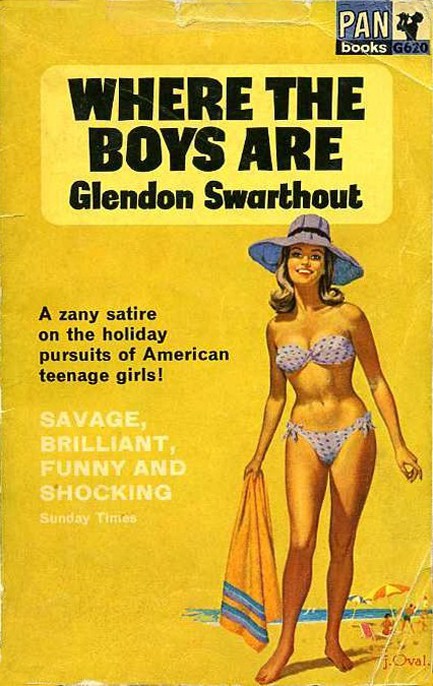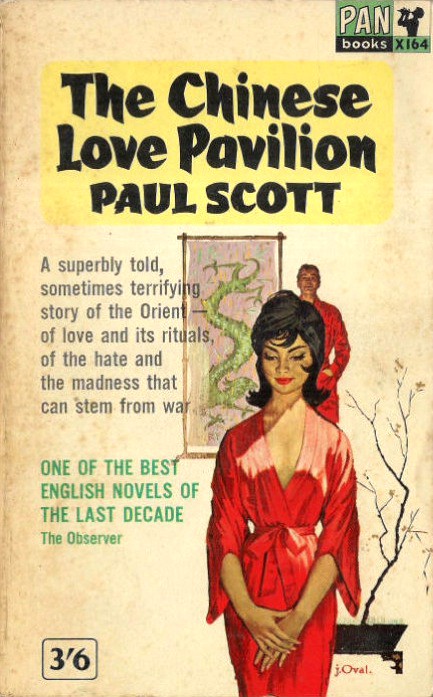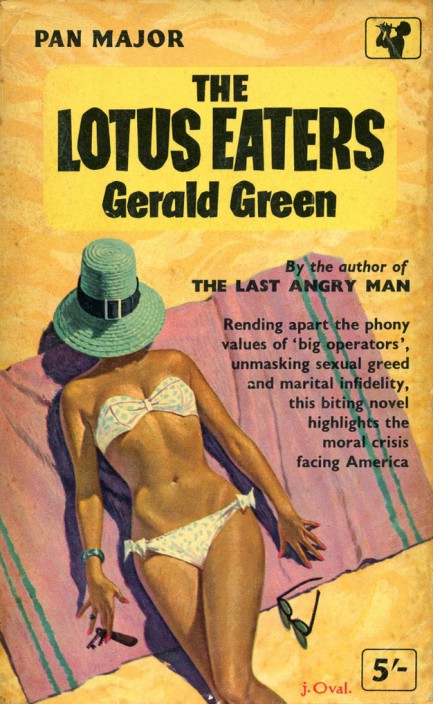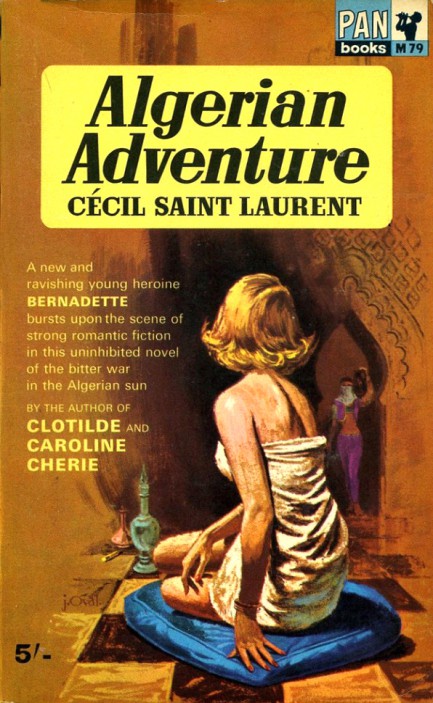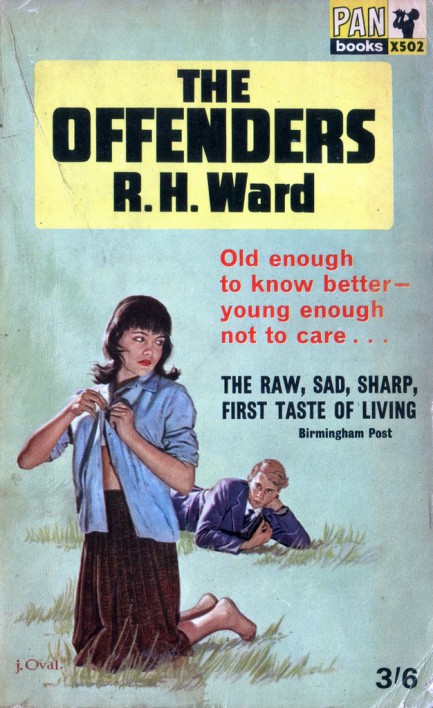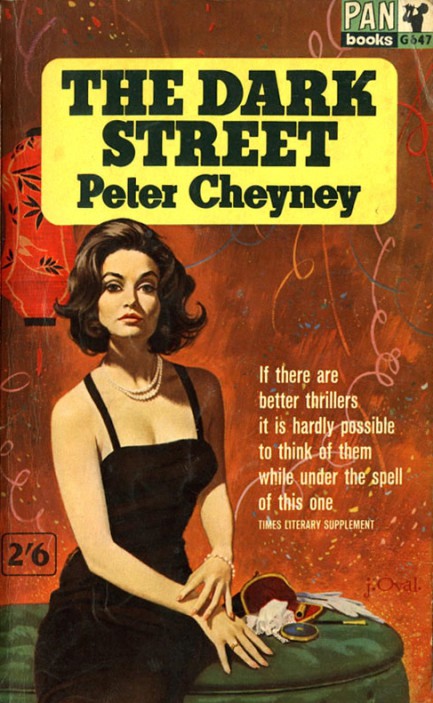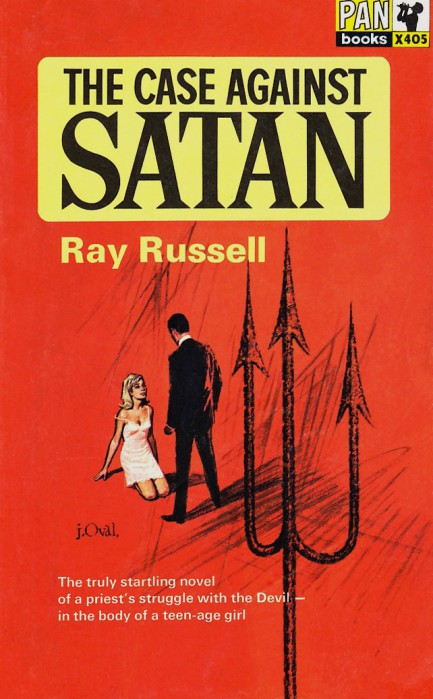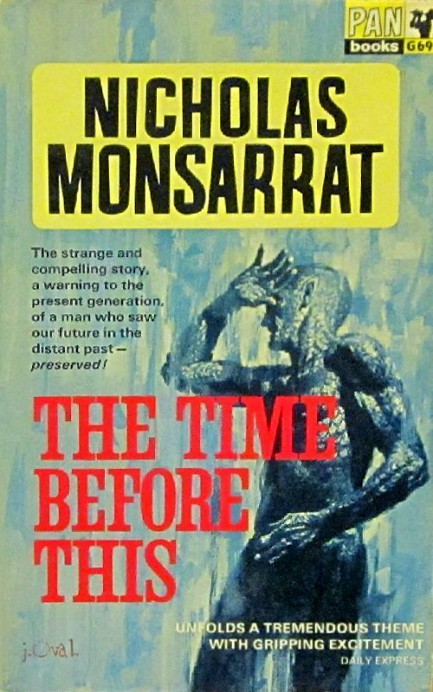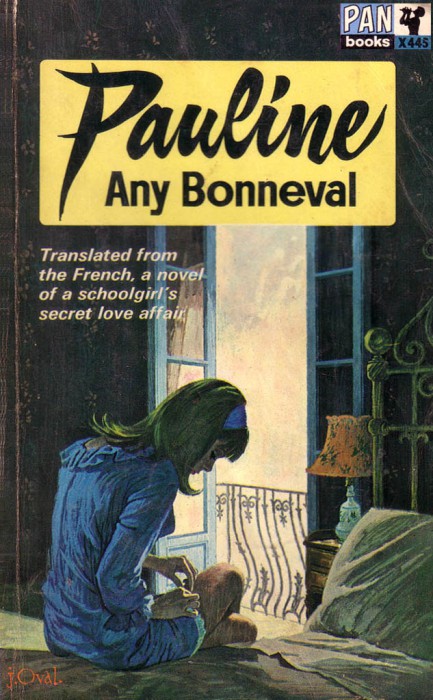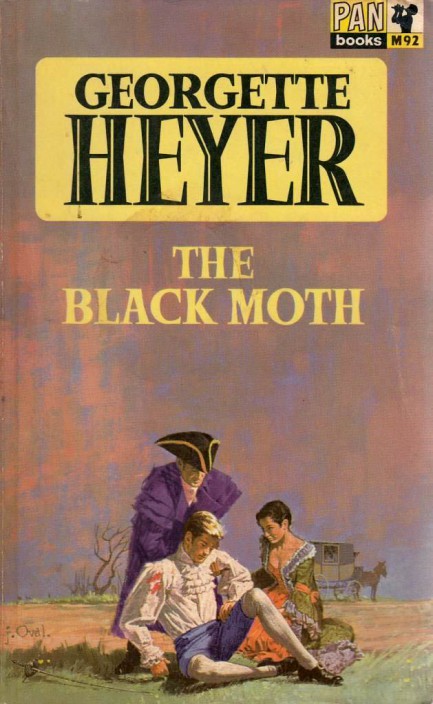 Illustrator J. Oval was a Brit named Ben Ostrick who painted under both his pseudonym and real name. His crisp illustrations helped make Pan Books, which debuted in 1944, one of the most eye-catching mid-century imprints. Pan is still around as part of Britain-based Macmillan Publishers, which is in turn owned by the Georg von Holtzbrinck Publishing Group of Germany. Many of Oval's pieces for Pan were paired with works so obscure they're almost impossible to find today, but above you see a good-sized collection, including a few we managed to turn up that haven't been widely seen. With few exceptions they all use the same formula, though he would occasionally deviate by painting a fully rendered background, or populating a scene with more than one or two figures. You can see a couple more Oval covers in our collection of Asia-influenced paperback art here, and we also shared a small collection of his work back in 2011 that you can find here.
---