Welcome to Wilson's house of pain and leather.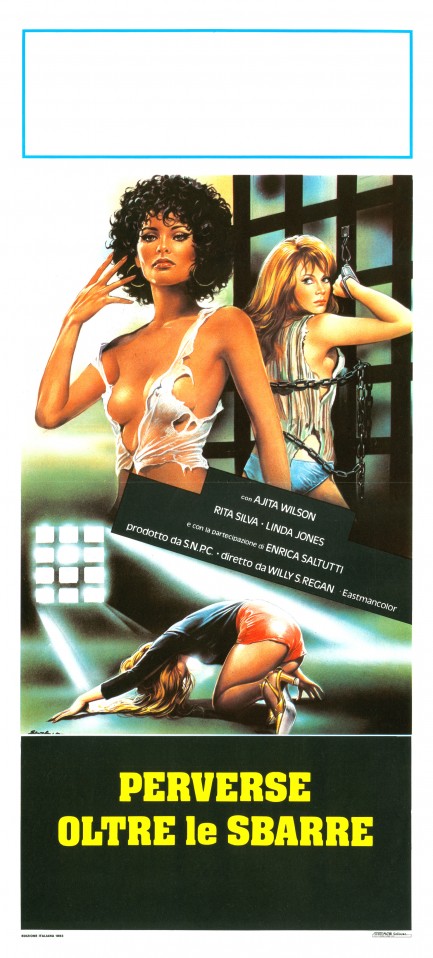 American actress Ajita Wilson was born in Brooklyn but made a career in Italian sexploitation and porn movies. She was transsexual, having been born George Wilson, but opting for gender reassignment in the mid-1970s. She launched her career in New York City, making a name for herself in the red light district of the era, which back then was centered around Times Square—these days aka Disneyland east. Not long after establishing herself in the Big Apple she was seen by a European producer and offered a chance to work across the pond in historic Rome. She jumped at the chance.
Wilson appeared in close to fifty movies, starting with 1976's The Nude Princess. In Perverse oltre le sbarre, which is known in the U.S. as Hell Behind Bars, she plays a killer and jewel thief named Conchita who gets tossed in the prigione and has to negotiate the usual women-in-prison staples—corruption, violence, lesbianism, and a sadistic warden. Oh, and let's not forget screechy girl fights, and sexual harassment showers. Did we leave anything out? Ah, cavity searches. Can't forget those. Torture by high voltage shock. Illicit drugs. Karate chopping double-crossers. Breathy sexploitation soundtrack. Maybe that doesn't count, though, because the prisoners theoretically can't hear it.

Yes, this prison Ajita ends up in is pretty bad, but it could be worse—at least the warden lets the women wear lingerie. Rita Silva and Linda Jones co-star in what becomes a standard WIP escape drama, and of course the escape is more fraught than anyone expected. As prison sexploitation Perverse oltre le sbarre is the same as most others, with the exception that the budget is obviously lower. With nearly fifty films to her credit Wilson almost certainly made something better. We'll take a look and see if we can find which efforts those might be, and you'd be advised to do the same and skip this one. We'll see Wilson again, though. Perverse oltre le sbarre opened in Italy today in 1984.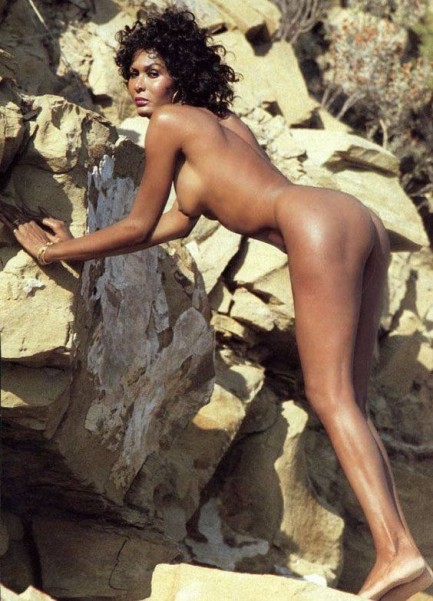 ---