Down at the end of lonely street.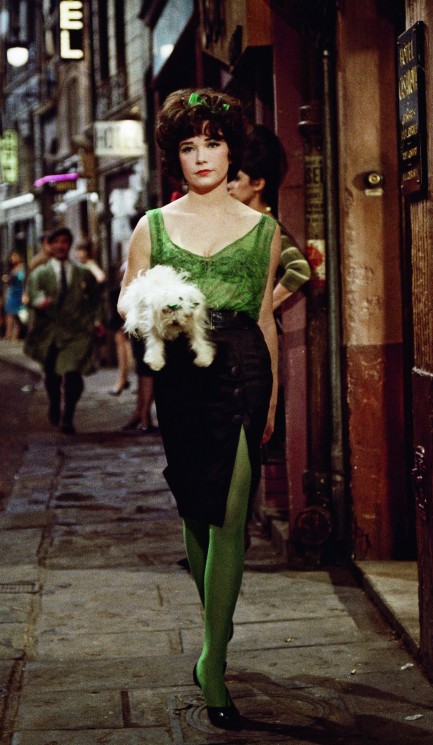 This amazing promo image of U.S. actress Shirley MacLaine was made for her iconic 1963 film Irma la Douce, about a prostitute in Paris and the cop who falls in love with her. Millennials and post-millennials often dislike its unserious portrayal of prostitution, and that's understandable, but there's more going on than meets the eye. MacLaine's co-star Jack Lemmon has to come to grips with her sexual history if he's to love her. That idea was an advancement for cinema, even if the trade-off was that the woman was portrayed as promiscuous. MacLaine had already played similar role in 1960's The Apartment, and other films had begun to make explicit the fact that good women were not necessarily virgins. Irma la Douce was a landmark in that sense. It's also a movie that has produced some stunning promo images, such as this one and this one. We may even dig up more later.


---
Just another marvelous sight in the City of Light.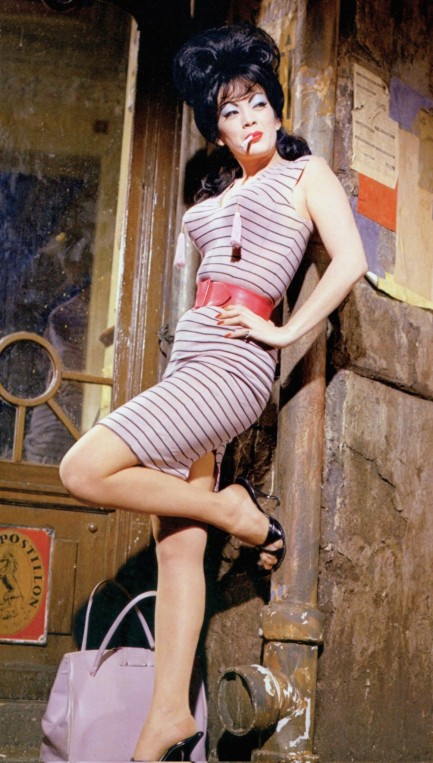 This cool and colorful photo shows actress and dancer Tura Satana as the character Suzette Wong—mile-high wig, tassels on the boobs, and all—one of many colorful Parisian prostitutes from the hit comedy Irma la Douce. Satana was born as Tura Yamaguchi in Hokkaidō, Japan in 1938, but moved to the U.S. after World War II and became famous in b-movies like Faster, Pussycat! Kill! Kill! and The Astro-Zombies. Irma la Douce was her debut film, coming in 1963. There's much about her life worth discussing but we can't get into it today. Maybe somewhere down the line. Actually, there should probably be a movie about her. Has anyone done that? Well, get to it.
---
In space no one can hear you cuss out your former employers.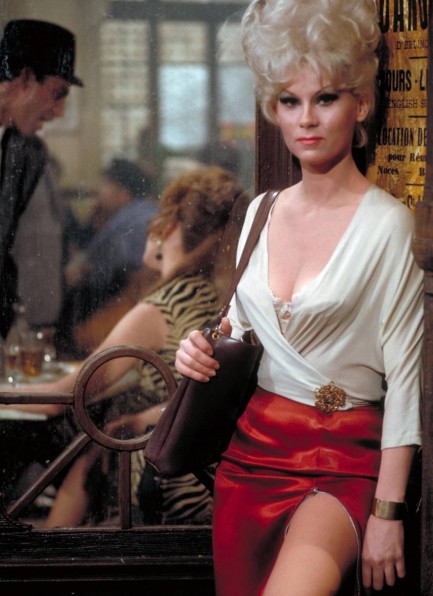 One good Star Trek femme fatale deserves another, so here's Grace Lee Whitney, who played Yeoman Janice Rand during Trek's first season in 1966. Whitney, whose character harbored an unrequited (perhaps) lust for Captain Kirk, was unceremoniously fired from the show when the producers decided Kirk needed to have a new love interest each week. Since Uhura was a major character (and could fly the ship in an emergency), and Nurse Chapel was married in real life to creator Gene Roddenberry, Whitney got the axe. She described herself as incredibly bitter over the decision, but bridges were mended when she appeared in the first Trek motion picture in 1979. Above she's in character as Kiki the Cossack from the great Billy Wilder comedy Irma la Douce, 1963.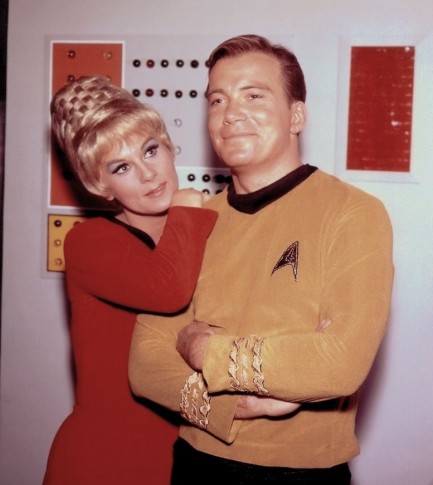 ---