In space no one can hear you cuss out your former employers.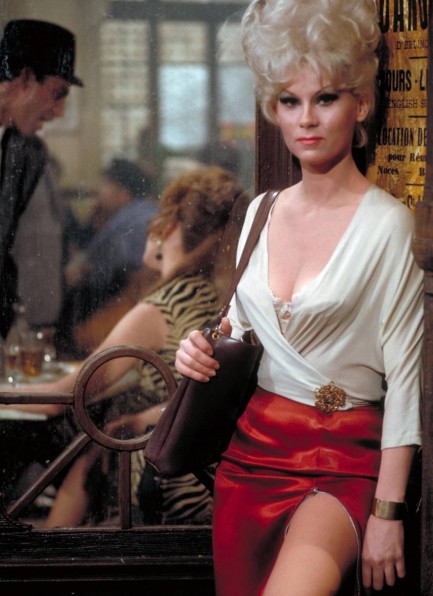 One good Star Trek femme fatale deserves another, so here's Grace Lee Whitney, who played Yeoman Janice Rand during Trek's first season in 1966. Whitney, whose character harbored an unrequited (perhaps) lust for Captain Kirk, was unceremoniously fired from the show when the producers decided Kirk needed to have a new love interest each week. Since Uhura was a major character (and could fly the ship in an emergency), and Nurse Chapel was married in real life to creator Gene Roddenberry, Whitney got the axe. She described herself as incredibly bitter over the decision, but bridges were mended when she appeared in the first Trek motion picture in 1979. Above she's in character as Kiki the Cossack from the great Billy Wilder comedy Irma la Douce, 1963.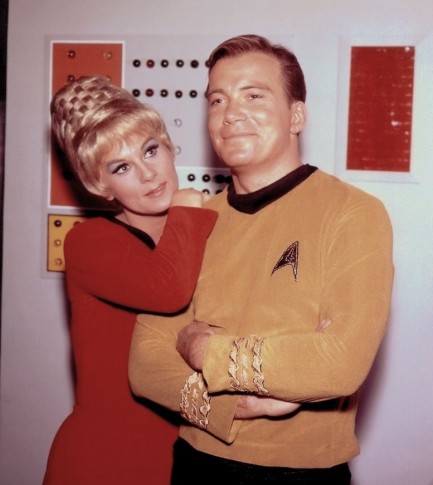 ---
Why am I so awesome? Is there any earthly explanation?
Promo photo of William Shatner on the set of the seminal television series Star Trek, 1967.
---