He may be gone but his good works live on.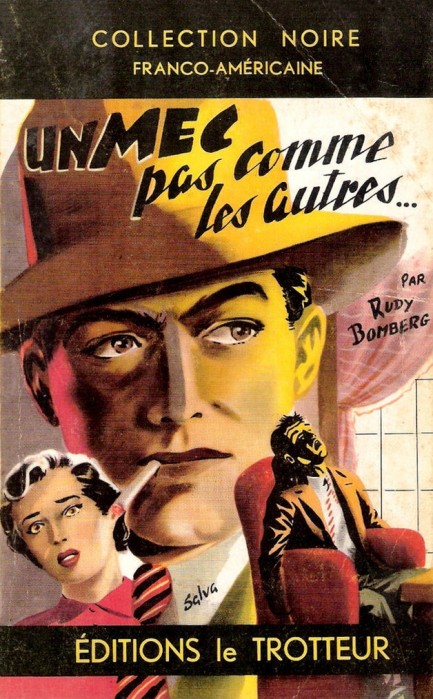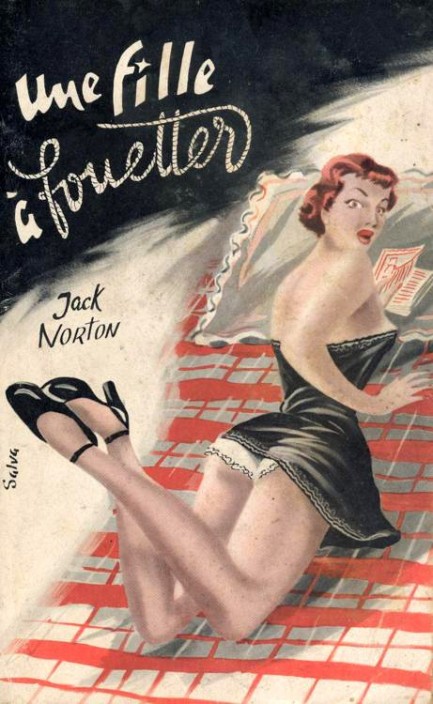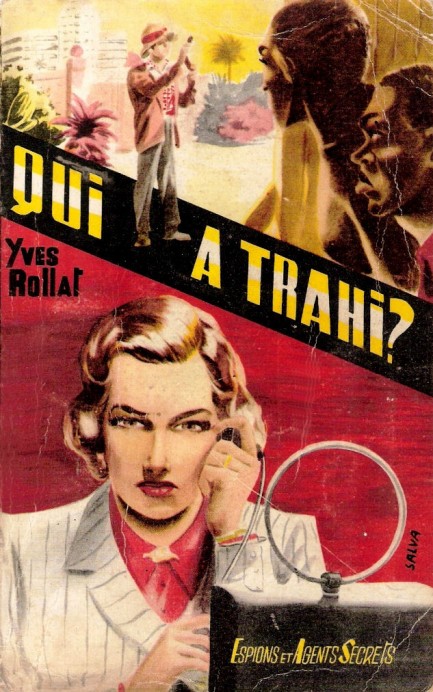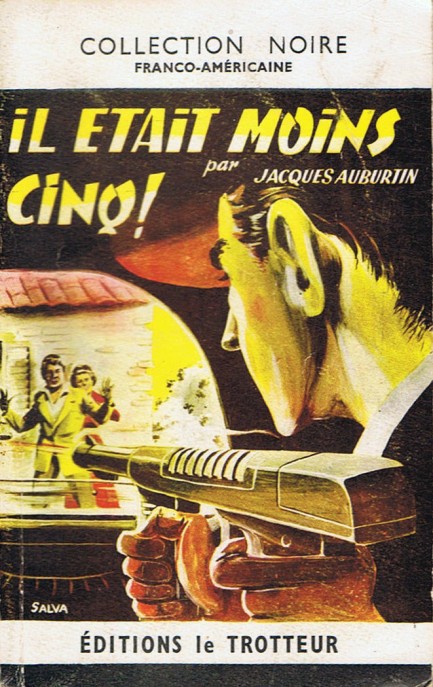 Above, five more paperback covers painted by Jean Salvetti—aka Salva—who we've featured several times before. French paperback illustrators, except for Aslan, Michel Gourdon, and a few others, tended toward more freeform styles, but their command of color was excellent and we've always liked their approach. Click Salvetti's keywords below to see more.


---
Shake ya popotin, but watch yourself.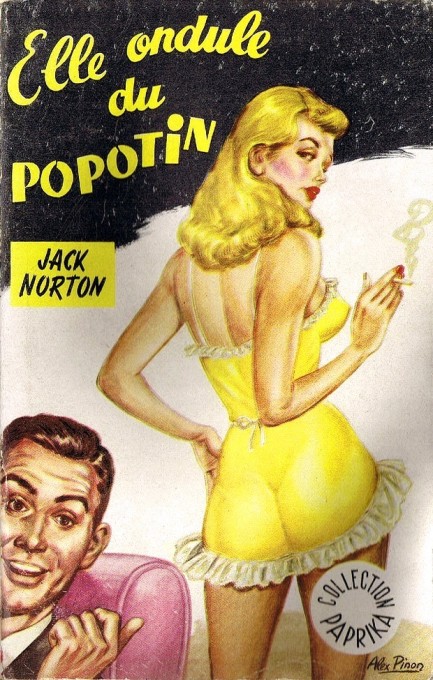 Above, a cover for Elle ondule du popotin, written by Jack Norton for Éditions Le Trotteur's Collection Paprika and published in 1953. Norton was of course a pseudonym, in this case for Jean de Backer, who also wrote as Jacques Norton, Henry Ghils, and others. The title of this translates rather provocatively as "she sways her ass," which is exactly what the artist seems to have been trying to depict with this femme fatale in sheer lingerie. That artist was Alex Pinon, a favorite of ours. We haven't really begun to share his work the way we'd like, but we will, and in the meantime, if you click over to our keyholes collection from last July, you can see a few more Pinons there. By the way, "popotin"? That's one of the funnier words for butt we've heard. Not great as a song lyric, but maybe we can work it into conversation sometime.
---