I'm not only beautiful. I'm expensive, inconvenient, and unreliable. You'll spend years explaining all this to your therapist.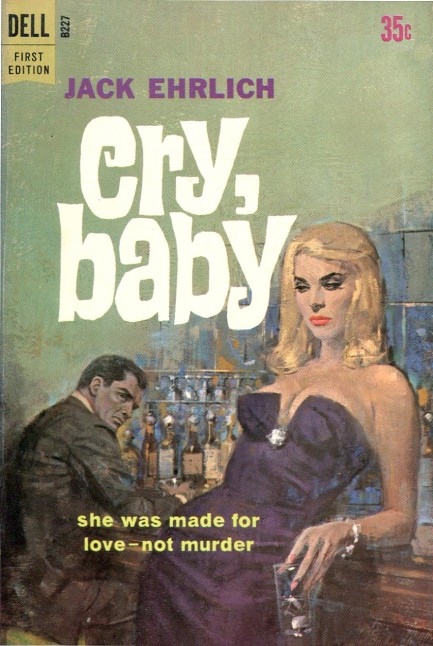 We have another paperback collection for you today, and this one is a no-brainer for a pulp site. There are hundreds of covers featuring women in bars, many of which we've already shared, such as here, here (scroll down), and here. Above and below are more, and as soon as we uploaded them we went to do exactly what the art depicts. Have a happy Friday, everyone.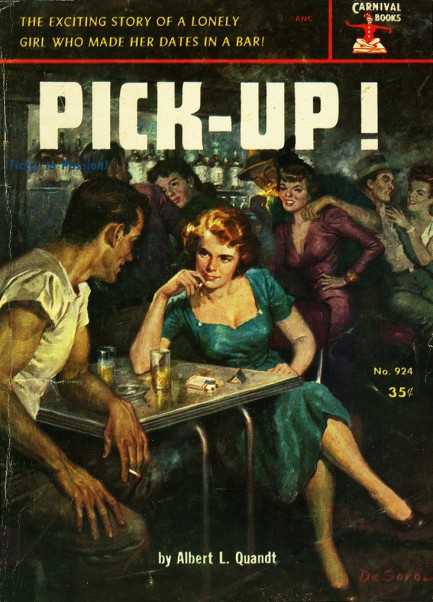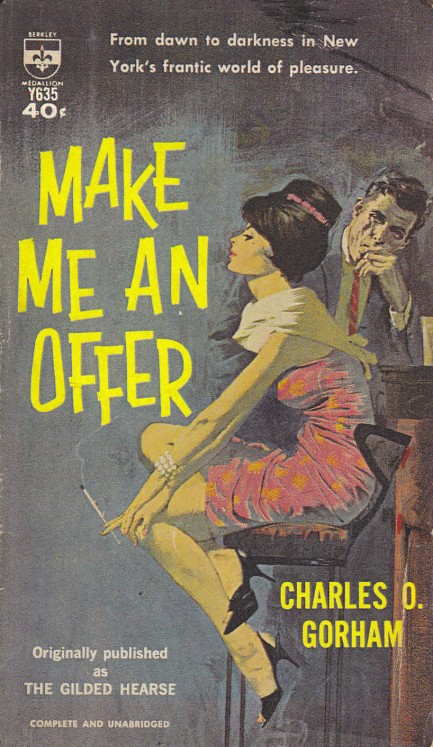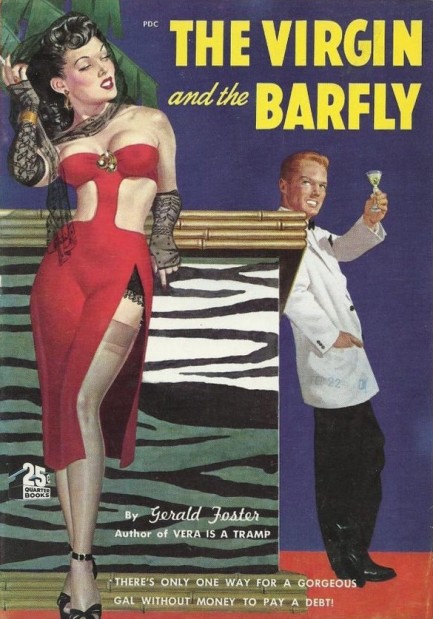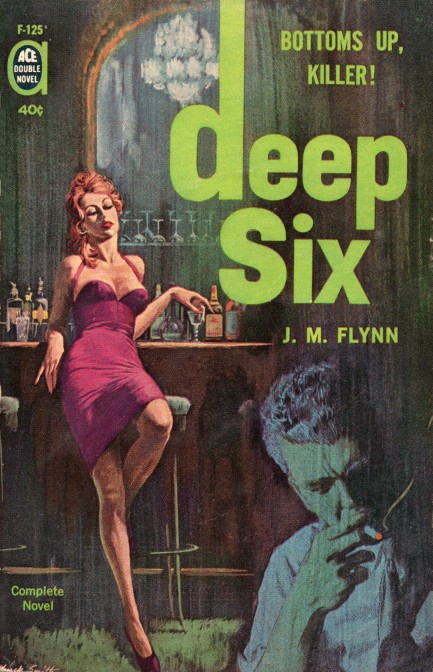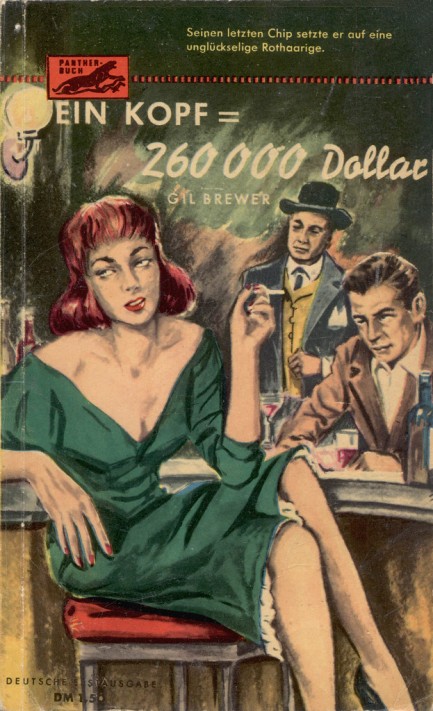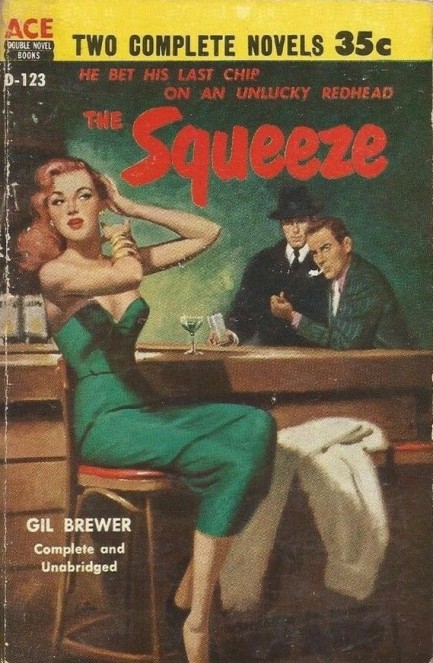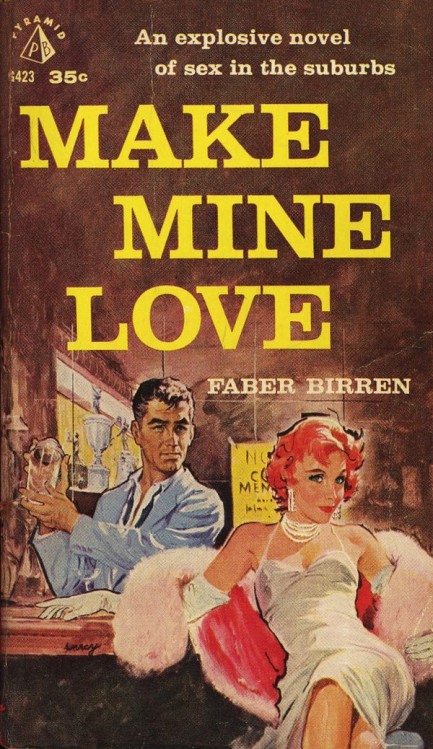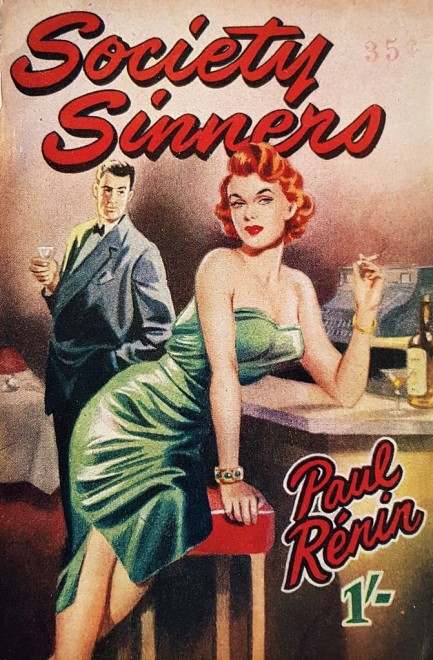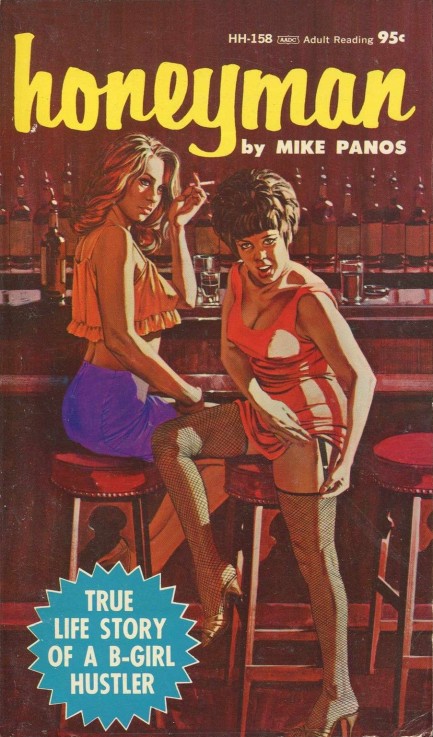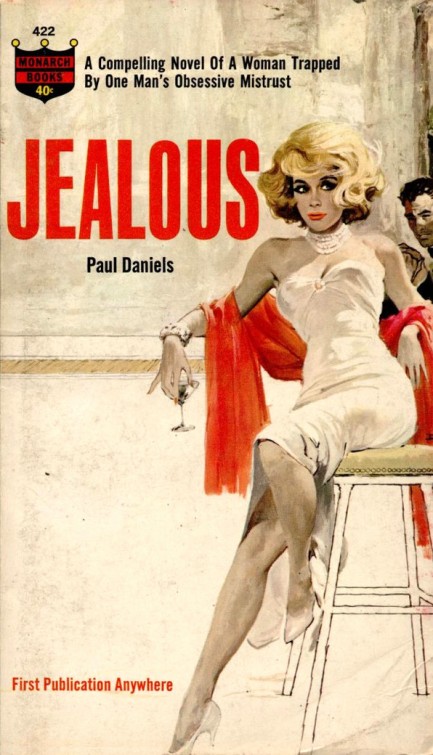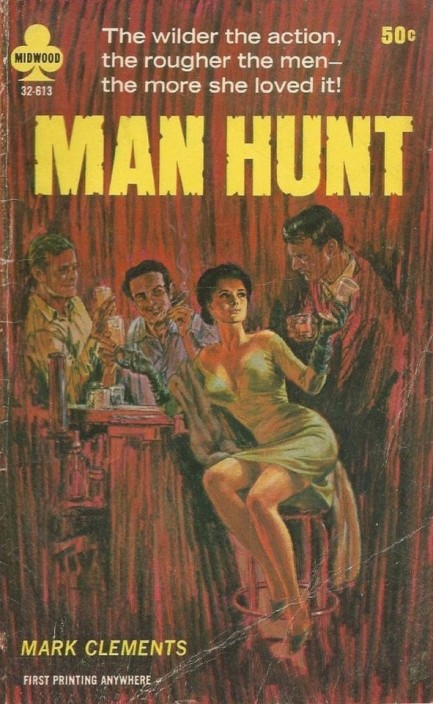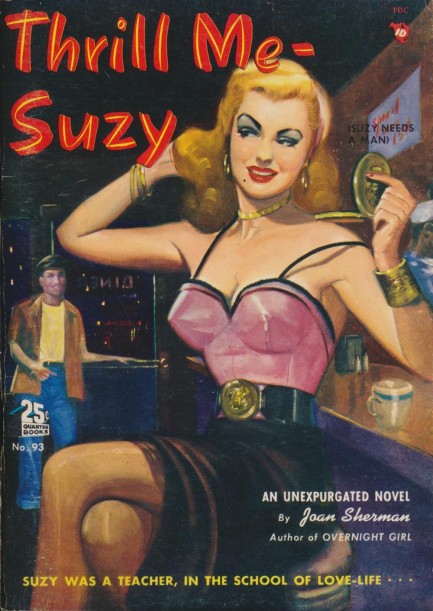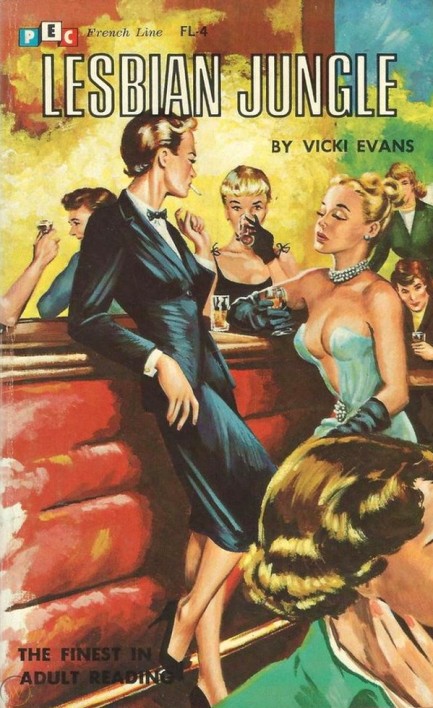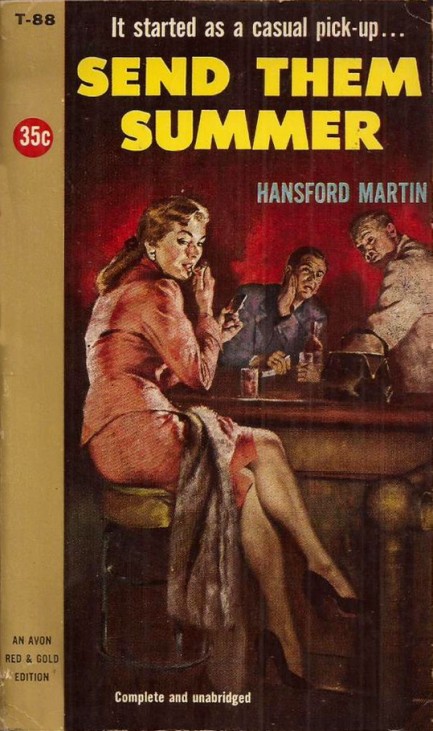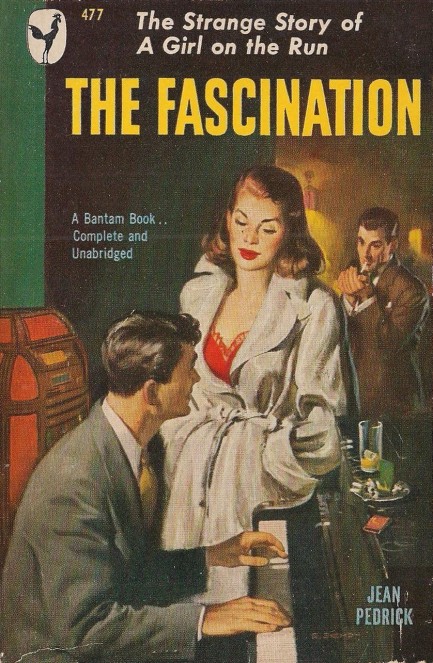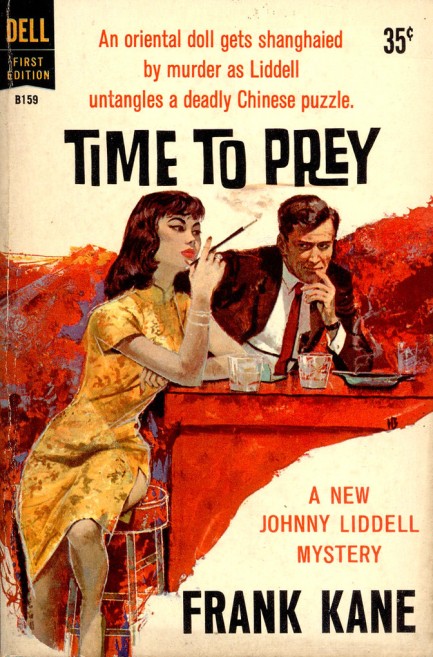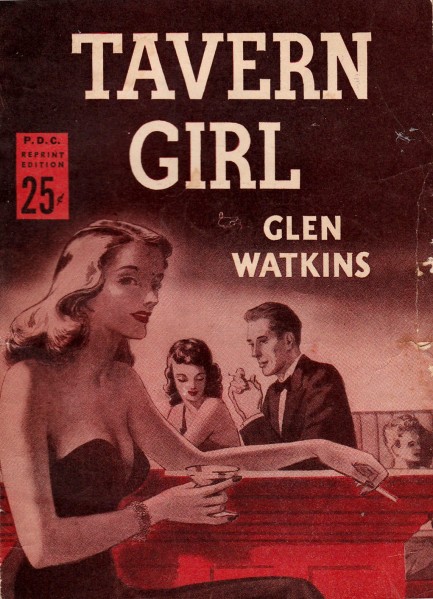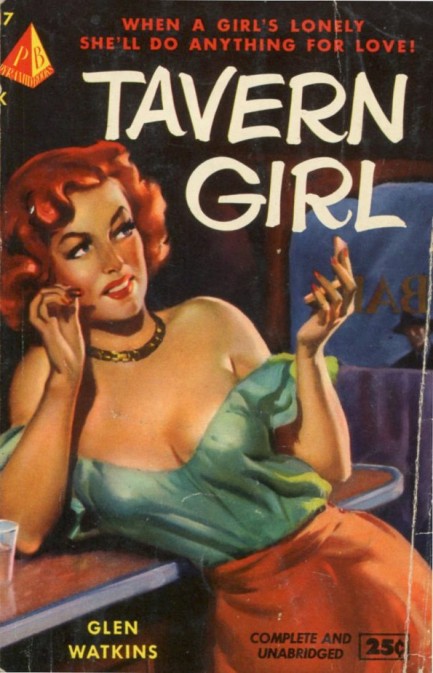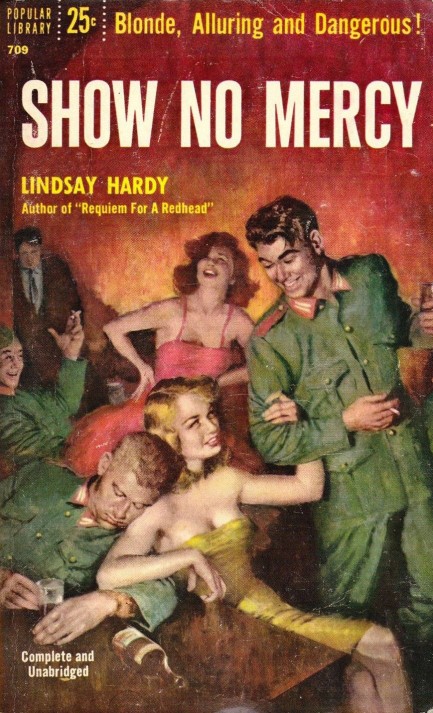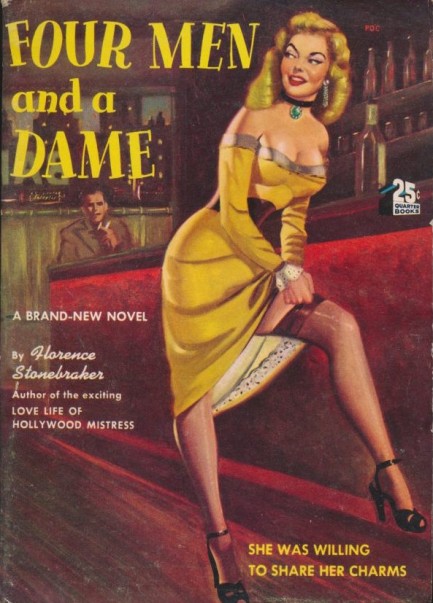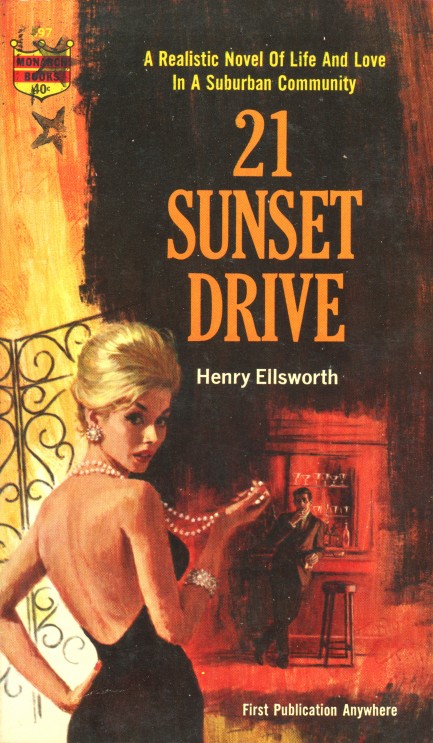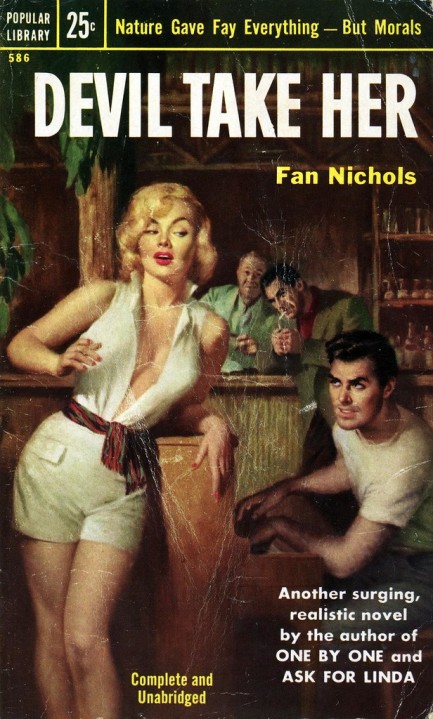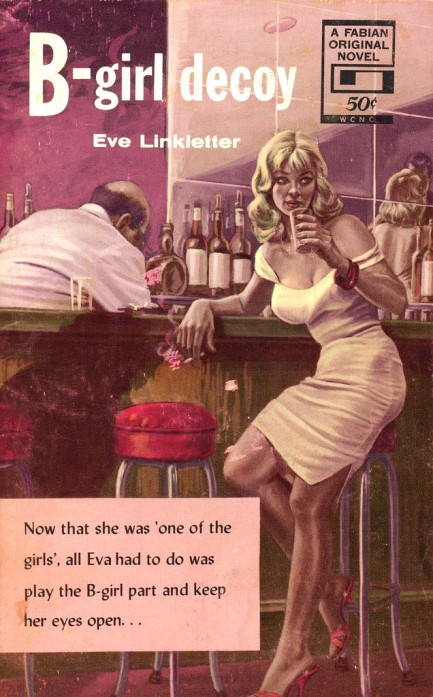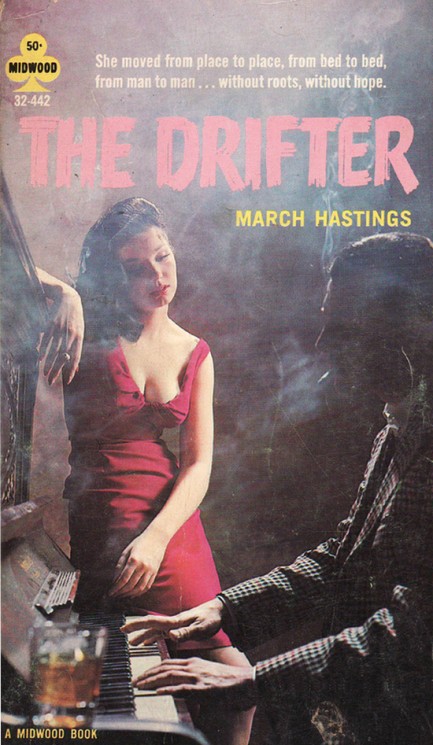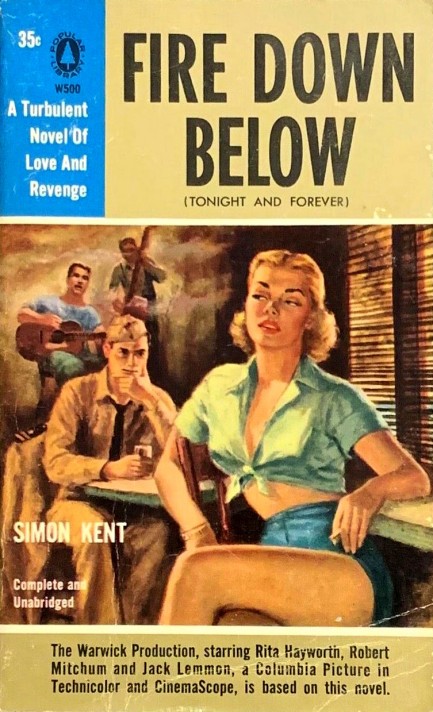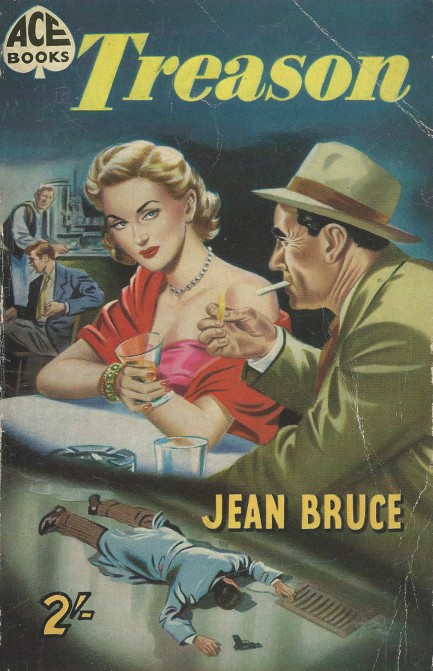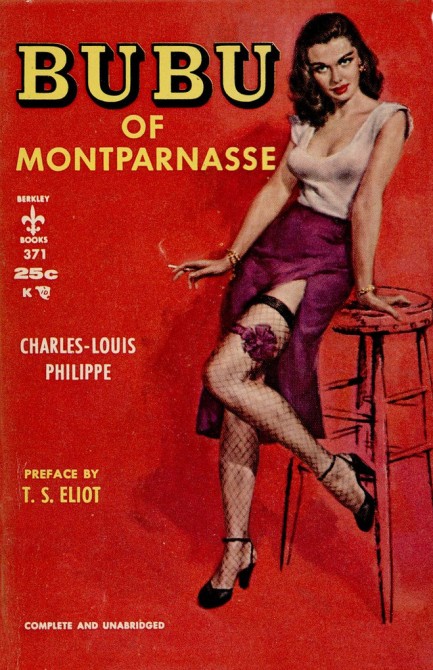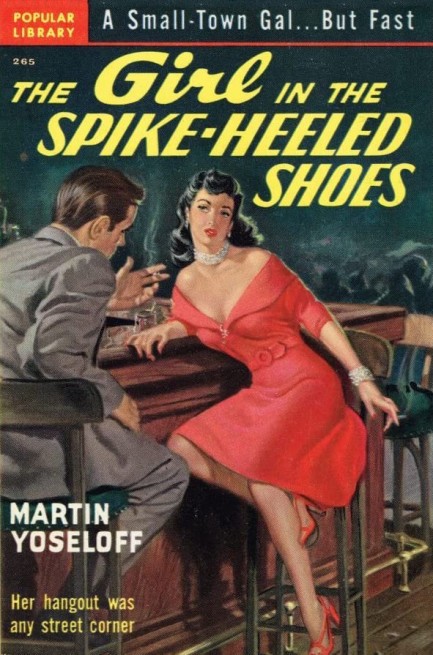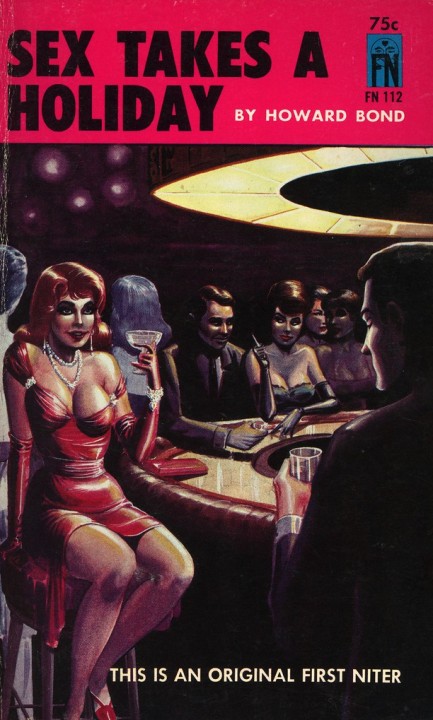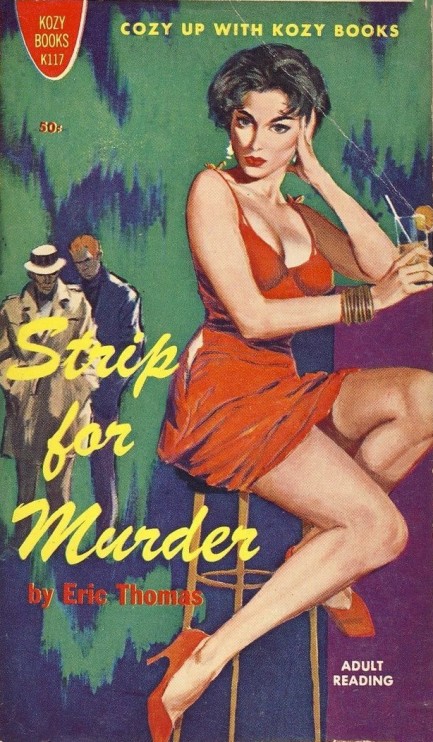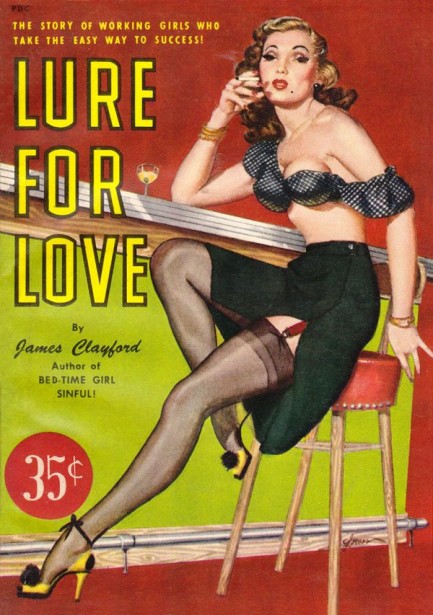 ---
Vintage literature reminds us that murder, deceit, betrayal, lust and greed know no boundaries.
There's a saying that the world is a book and those who don't travel read only one page. But on the other hand, if you stay home the danger and mayhem at least happen in your own language. Which is the better course? Pulp authors seem to think it's the latter. Above and below are twenty-one vintage bookcovers for fiction set in various cities around the globe. The writing spans genres such as romance, sleaze, horror, and espionage, and the art is by Mitchell Hooks, Barye Phillips, Robert McGinnis, et. al. Thanks to all the original uploaders.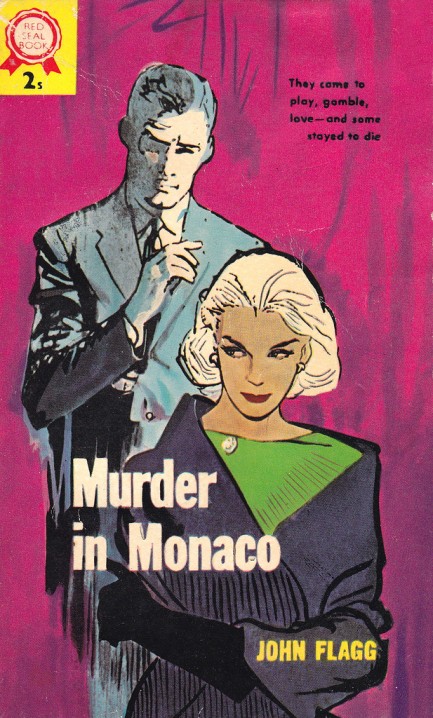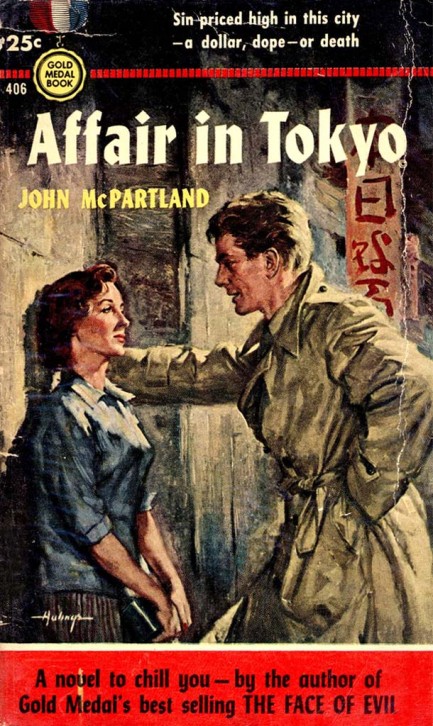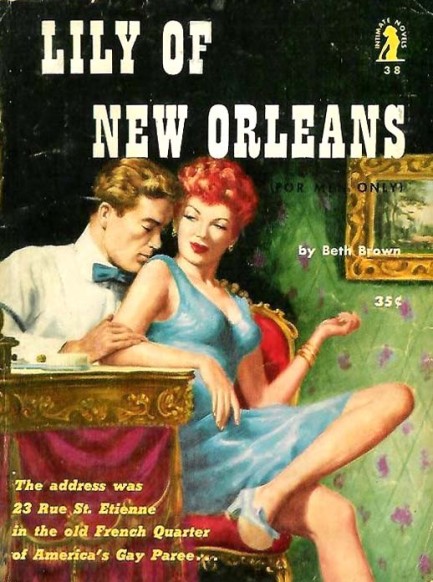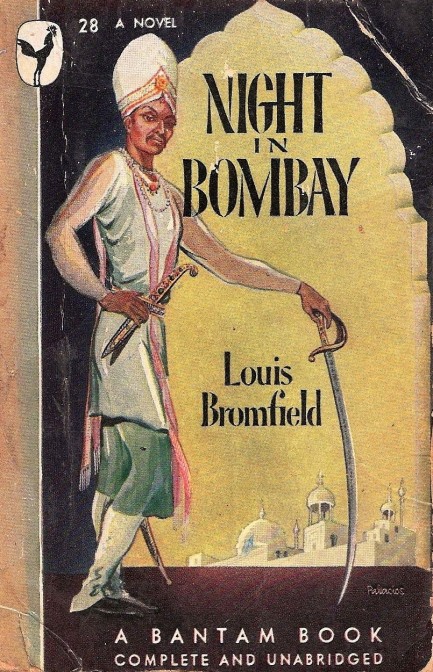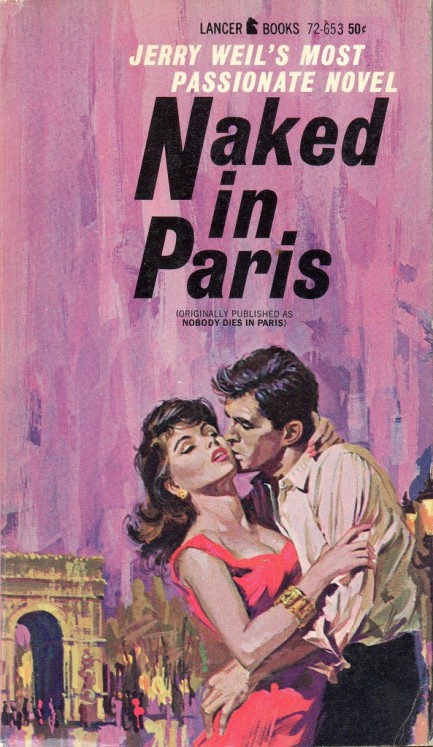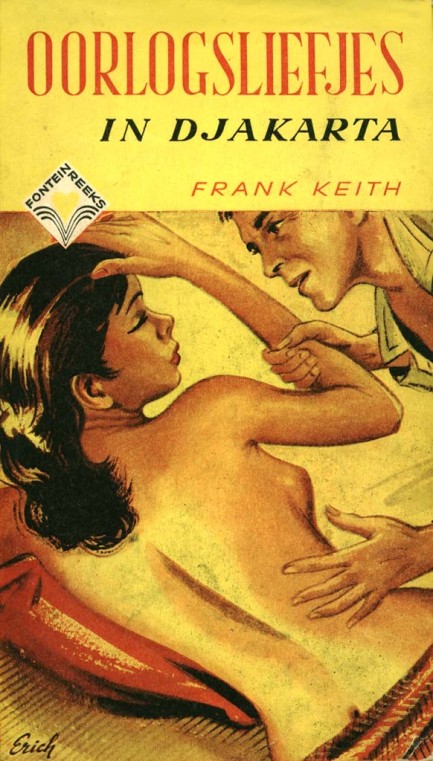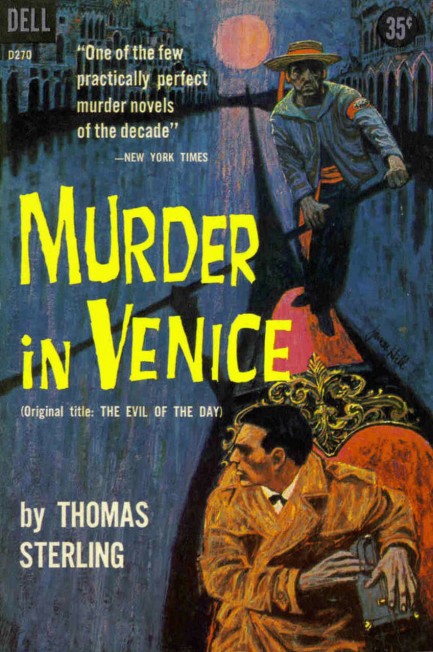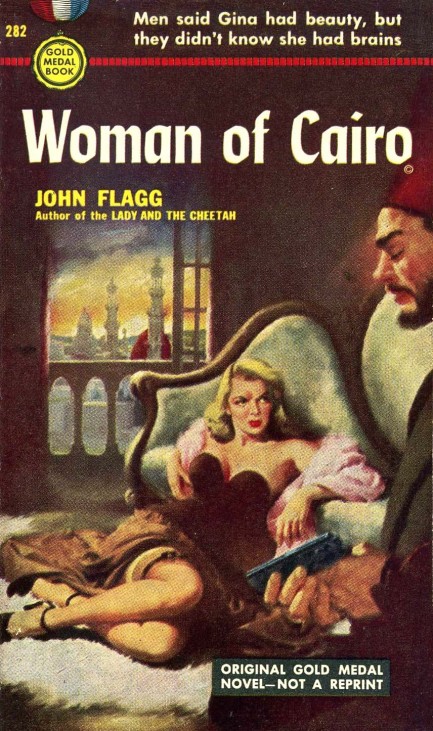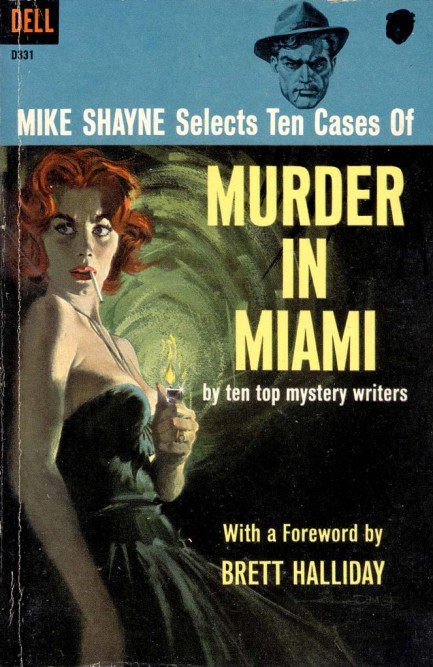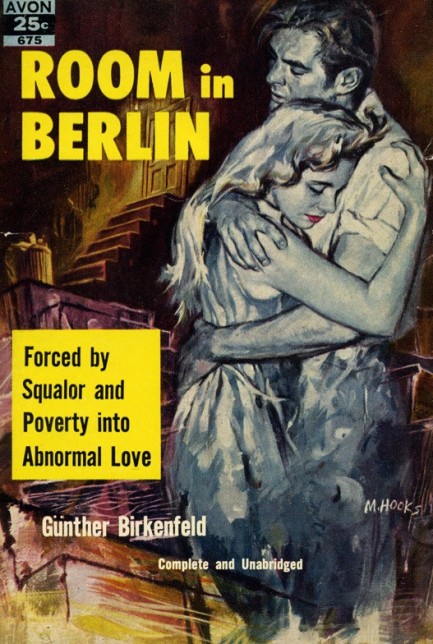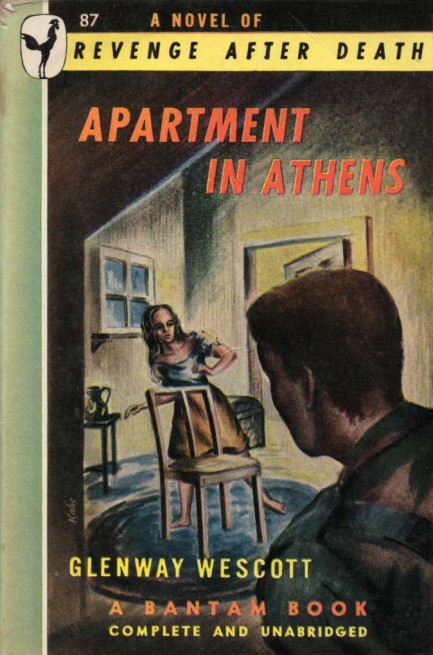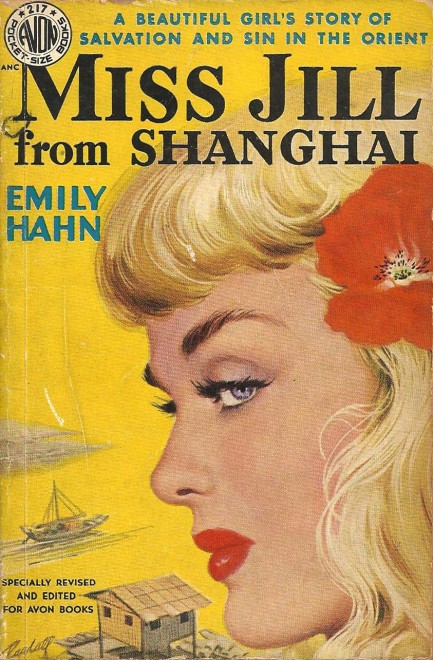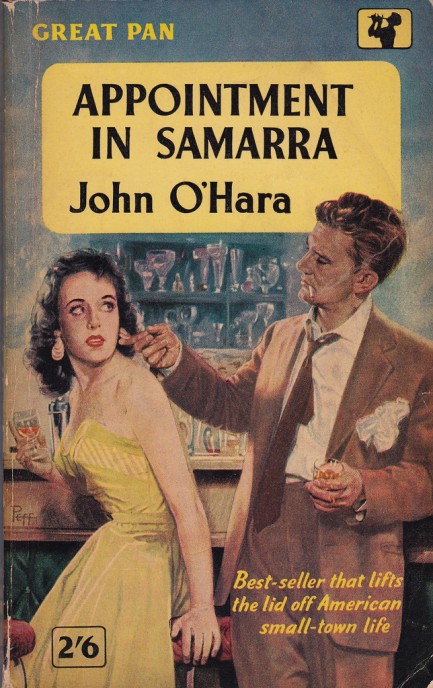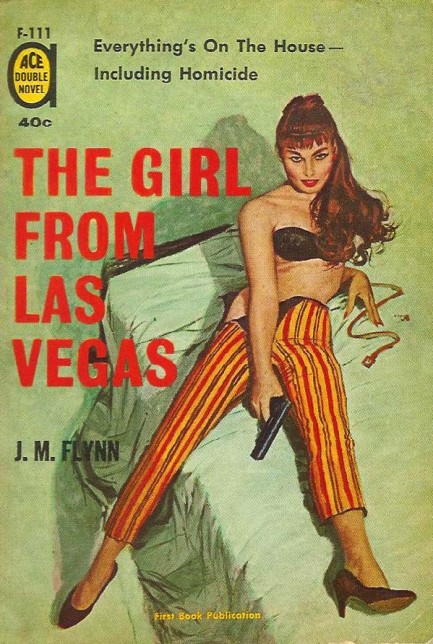 ---
Okay, I'll have one drink. Geez, you dead are pushy.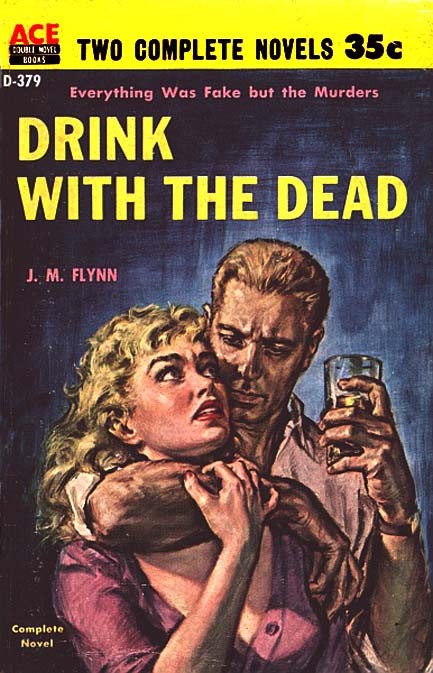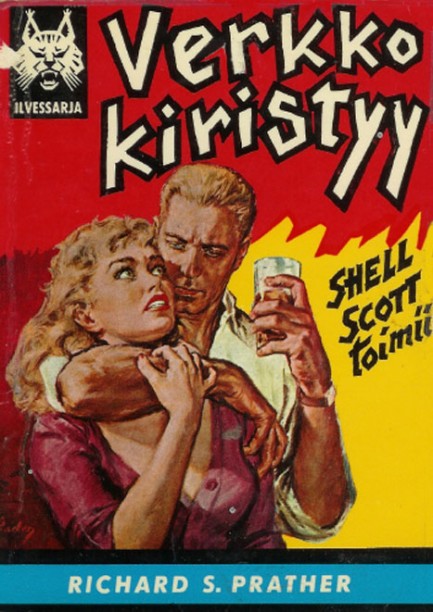 American author Jay Flynn, aka J.M. Flynn, is one of those writers whose real life reads as entertainingly as some of his fiction. He was a heavy drinker with a case of wanderlust, and he set up shop in places like Massachusetts, California, Paris, Mallorca, and Monte Carlo. 1959's Drink with the Dead is considered one of his better books—you see Paul Rader's U.S. cover art above, and as a bonus we've shared Richard S. Prather's Finnish edition of Bodies in Bedlam, which borrows the same image. Drink with the Dead concerns a bunch of modern day bootleggers—ironic, considering Flynn got involved in the illegal liquor trade at one point. He was one of those rough and tumble writers that injected a lot of personal experience into his fiction, and whose erratic, hellraising ways always made subsistence a struggle. He spent time on skid row, was hired and fired by a lot of publishers, and refused to give up the booze even after his doctor said it would kill him. He died younger than he should have, perhaps, but left behind a lot of writing. You can find a detailed review of Drink with the Dead here. and a detailed bio of Flynn here.
---