Well, it's not so much a swimsuit as it is a sinksuit, but I love the way it looks.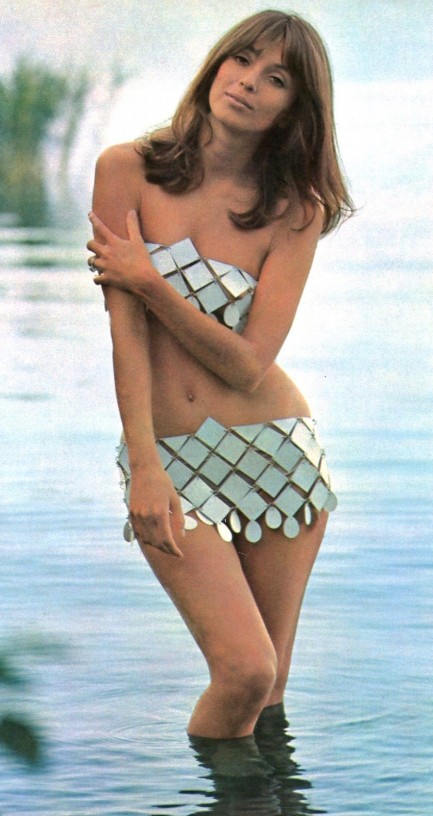 Not only does this swimsuit probably weigh an uncomfortable amount, but we bet it's cold too. Gotta sacrifice for fashion, though, right? Doing exactly that is Canadian actress Joanna Shimkus, who appeared in about a dozen movies between 1964 and 1971, including The Uninvited and The Virgin and the Gypsy. She later married Sidney Poitier, that lucky devil, and since he was knighted by Queen Elizabeth II in 1974, Shimkus is actually a Lady—Lady Poitier, in actual fact, but for today we'll go with Lady Shimkus.
---
The year's longest day in a season that's always too short.
In some places the weather is warm every day, pretty much, but in others, warmth is a fleeting gift. Regardless of where you are, we are officially at the beginning of summer, with the solstice arriving today or tomorrow, depending on your time zone. So we've decided to pull together some summery promo pix. These are from Japanese magazines and feature stars who were most famous during the 1950s and 1960s, including Raquel Welch, Ursula Andress, Yvette Mimieux, and others. You can similar summer collections from previous years here and here.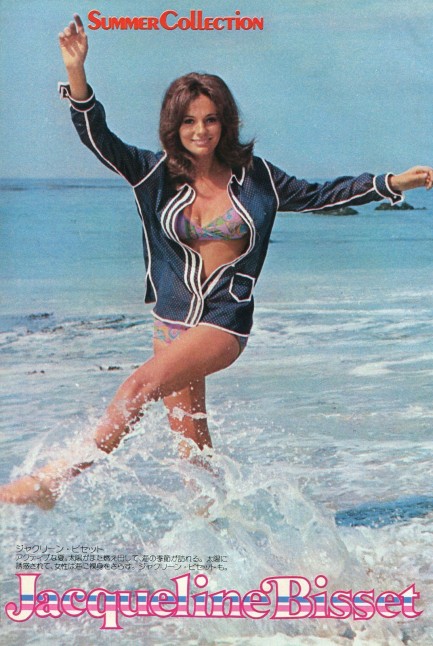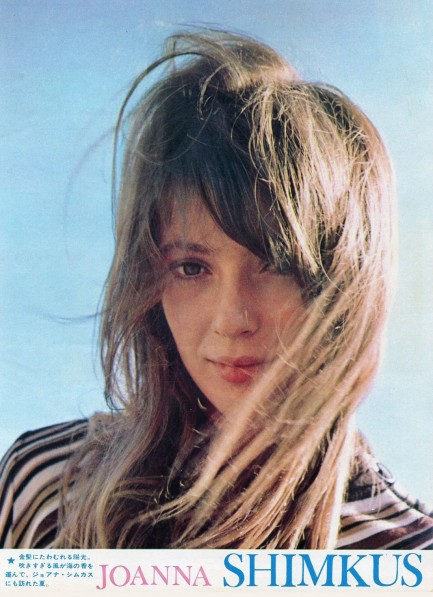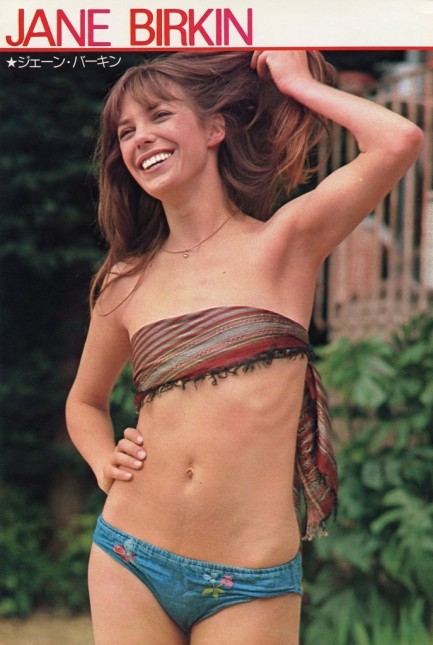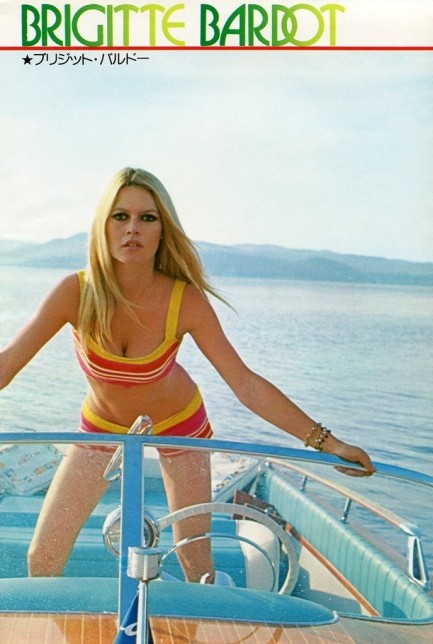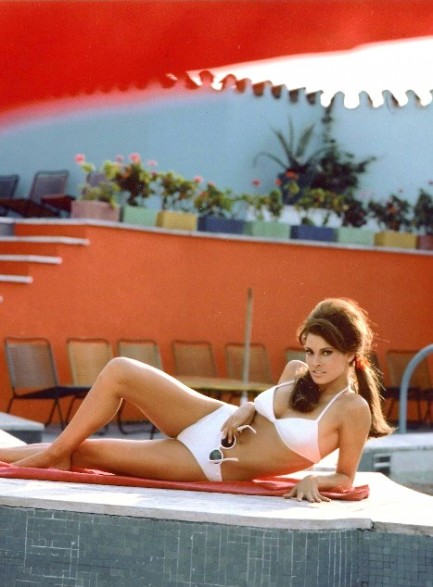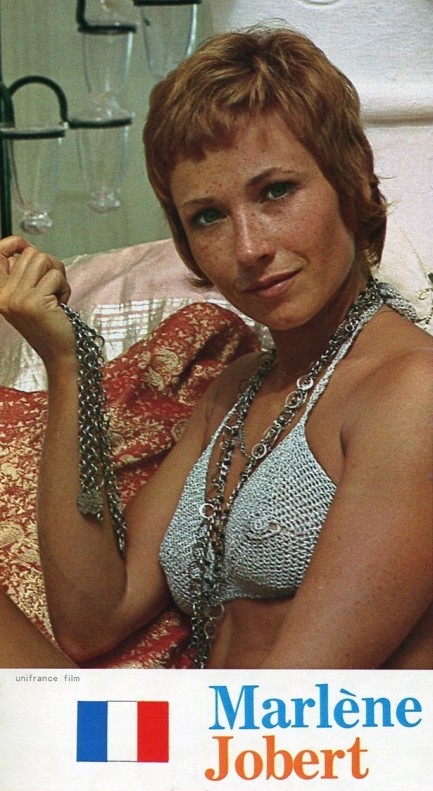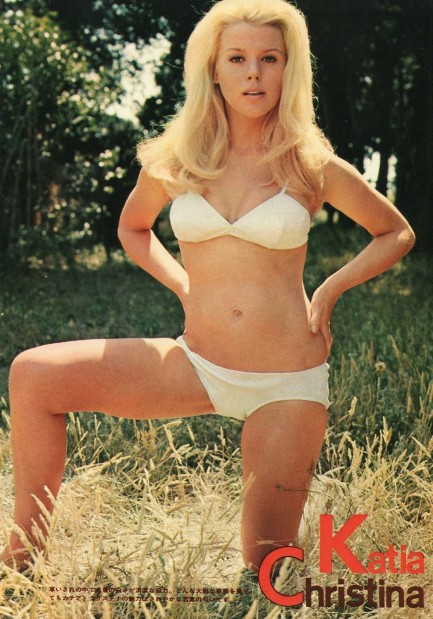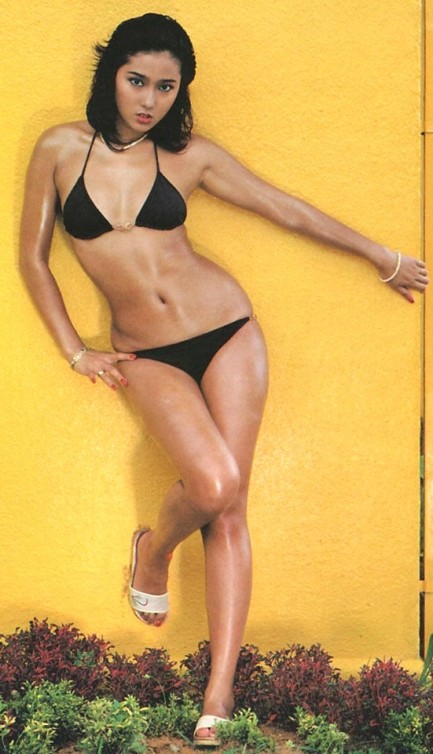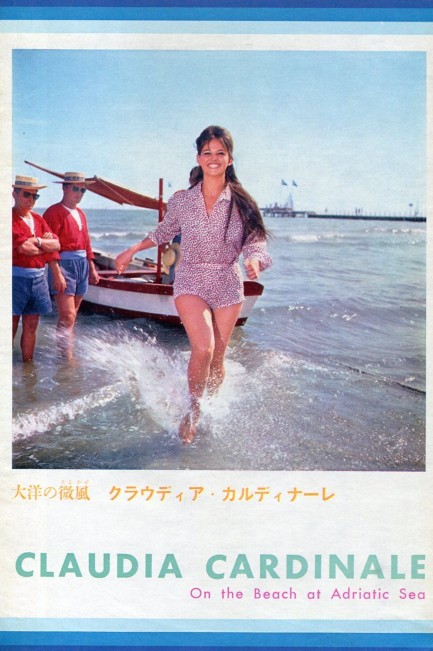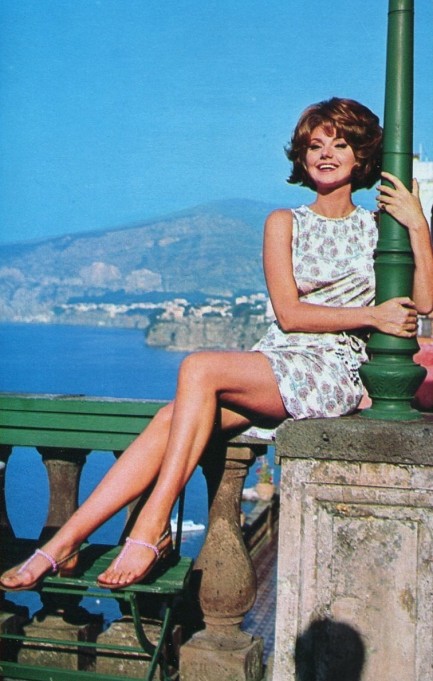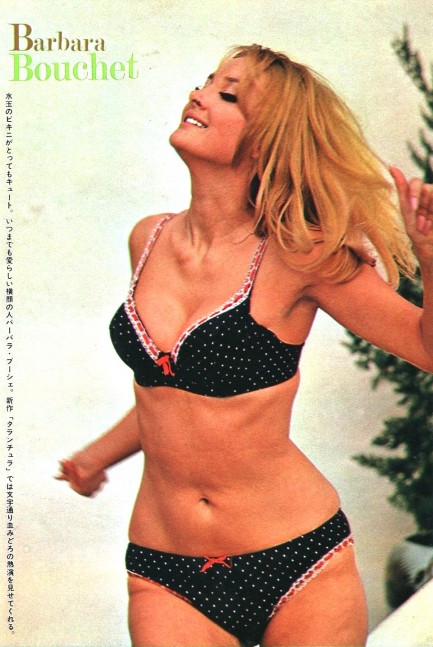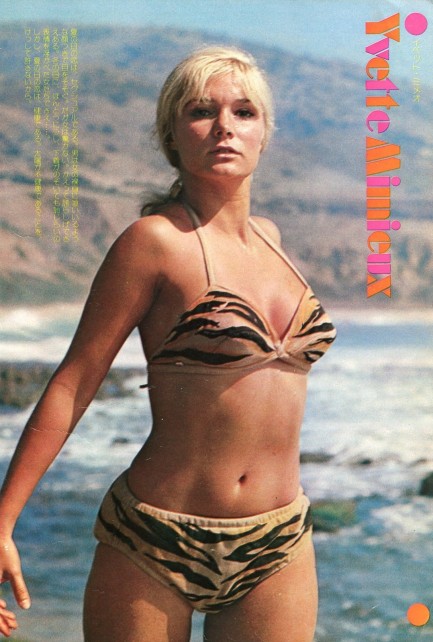 ---