By whatever means necessary.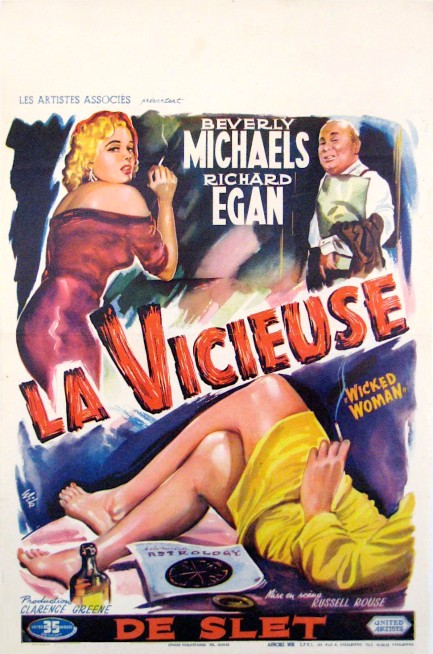 Above is a Belgian
poster for the 1953 film noir Wicked Woman, originally made in the U.S. starring Richard Egan and, in one of her classic femme fatale roles, Beverly Michaels.
Generally, because of the predominant languages used in Belgium, posters from there carried both French and Dutch text. In French
Wicked Woman
was titled
La vicieuse
, and in Dutch it was
De slet
(you can guess what that means).
Our header for this post is a play on the never ending debate over whether film noir is a genre or a cycle. Either way, what it produced was always vicious. We briefly
talked
about
Wicked Woman
some years ago and shared the U.S. poster. This effort is from the presses of S.P.R.L. Belgique and it's signed by Wik, an artist who remains a mystery.
Below, you see Michaels pondering the wickedness of her behavior and deciding she's fine with it.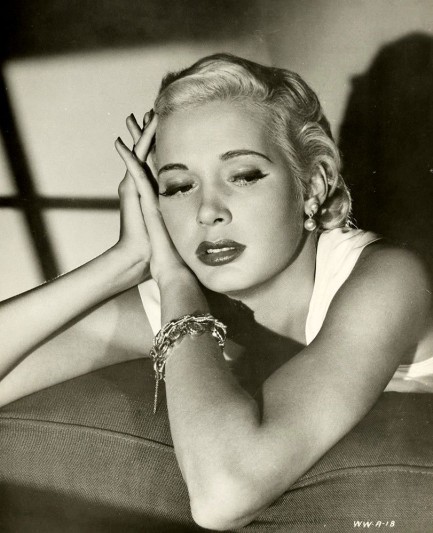 ---