The tune tells the whole tale.
We love when the opening song of a movie tells you everything you need to know about the main character. Wicked Woman stars legendary b-movie femme fatale Beverly Michaels, and here are some choice lines from the intro theme, sung by crooner Herb Jeffries:

Why is a wicked woman a fascinating game,
a thing a good man just can't leave alone?
You know before you start it you'll end up broken hearted,
but still you're like a moth to flame.
What does a wicked woman have burning in her eyes
that casts you in a spell you can't escape?
You know that what she's doin' is sure to cause your ruin
and still you listen to her lies...

Wicked Woman is pure cheeseball melodrama, but it's important because it established the icy cold Michaels blueprint that was copied in later movies—the lure, the scam, and the betrayal, all done unrepentantly. Michaels' fame derives not from acting ability, but from screen presence—i.e. she had that special it needed to play a femme fatale. In fact she's so bad you kind of root for her. Wicked Woman premiered in the U.S. today in 1953, and you can watch the whole thing at this link.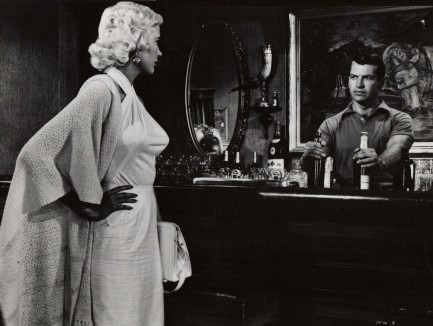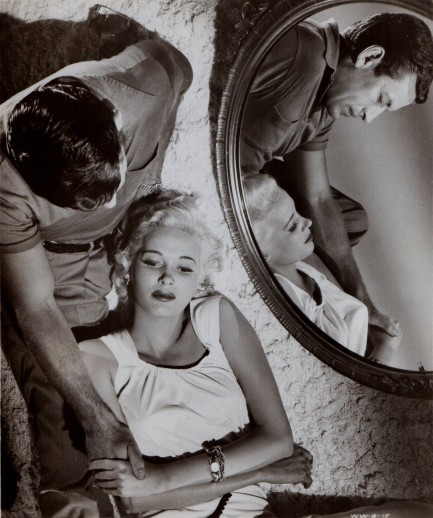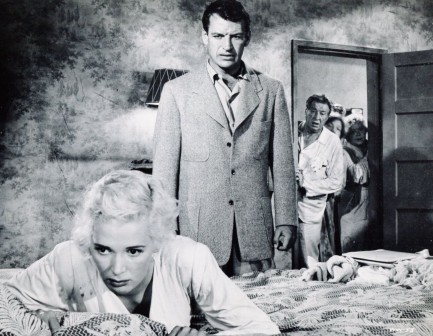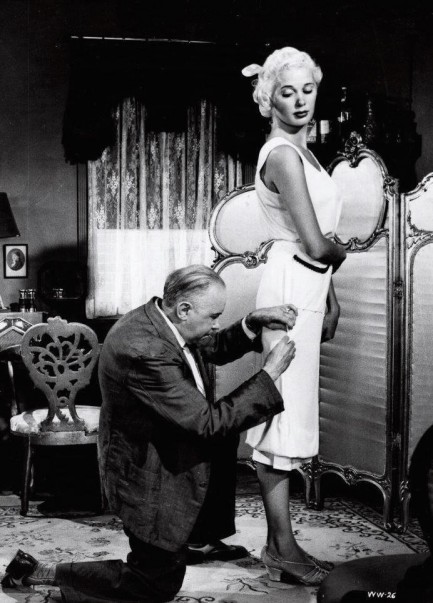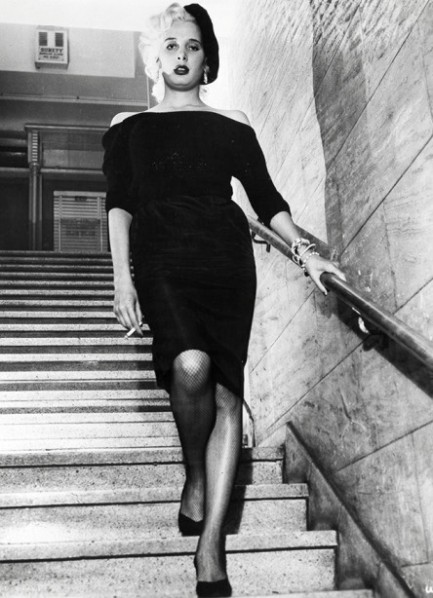 ---
Her Wicked, Wicked ways.
Above is a rare poster for a 1971 Japanese film entitled The Lovely Wicked Woman, or possibly The Lovely Bad Woman. You won't find any info about the production online because for some reason all the movie databases we consulted refer to it as Cute Vanity Fair. But trust us, this poster doesn't say "cute vanity fair", and we seriously doubt the movie was ever released in the West under that highly dubious title. Anyway, whatever you call the film, it was directed by Inoue Umetsugu and starred Bunjaku Han in a story of murder and intrigue centered around a tabloid newspaper. Han appeared in about twenty-five movies, including the classic pinku serial Stray Cat Rock, and starred on television scores of times before dying prematurely in 2002 at the age of 54. We'll have a bit more on her later.
---