Sky Captain crashed at the box office but a fresh viewing reveals a pretty good film.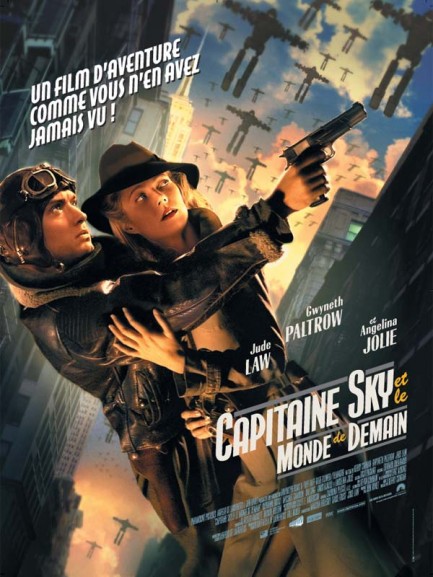 Sky Captain and the World of Tomorrow seems to have been a career killer for director and writer Kerry Conran, but we just watched it last night and there's little doubt other directors who have committed far worse transgressions are still working in Hollywood. And truth is, this isn't a bad movie. Except for the actors, it's almost entirely digital, but unlike many other CG productions there is some actual warmth here, thanks to stars Gwyneth Paltrow and Jude Law. The film is a take on the old sci-fi serials like Commando Cody, and old comics like Captain Midnight. It takes place in an alternative 1939 populated by zeppelins, fighter planes, and glowing, vacuum-tubed gadgets.
Plotwise, you have giant marauding robots of unknown origin raiding New York City to kidnap scientists and steal items of value. Jude Law, as Sky Captain, is called upon to find out why it's happening. His adventures with Paltrow—as ace reporter Polly Perkins—take him from Manhattan to Nepal in search of the person they believe to be orchestrating the attacks—the mysterious Dr. Totenkopf (played by Sir Laurence Olivier in archival footage).
Sky Captain isn't perfect, but it's quite likeable once you accept the preposterous physics of its action sequences. We'd actually have preferred less action and more exploration of its nifty art deco universe, but we're old school—we're the types who like movies with 98 minutes of dialogue followed by two gunshots and a credit sequence. But we recommend checking this one out anyway. You could do much worse with your time. Above you see the nice French promo poster. Sky Captain and the World of Tomorrow premiered in France at the Gérardmer Fantasticarts Film Festival as Capitaine Sky et le monde de demain today in 2005.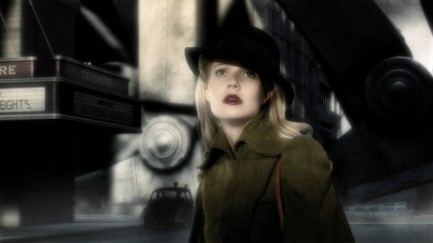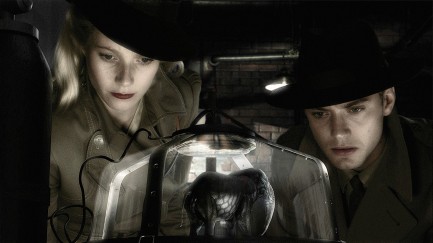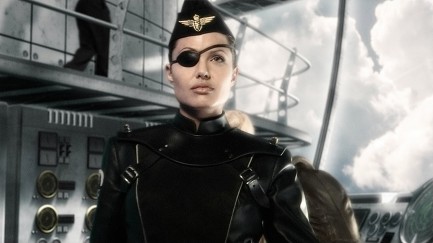 ---
Hitchcock means terror in any language.

We mentioned a while back how frequently we run across foreign language Hitchcock posters, so here are a bunch for your enjoyment, including yet another version of Vertigo. FYI, Il Sipario Strappato is Torn Curtain and Ptáci is The Birds.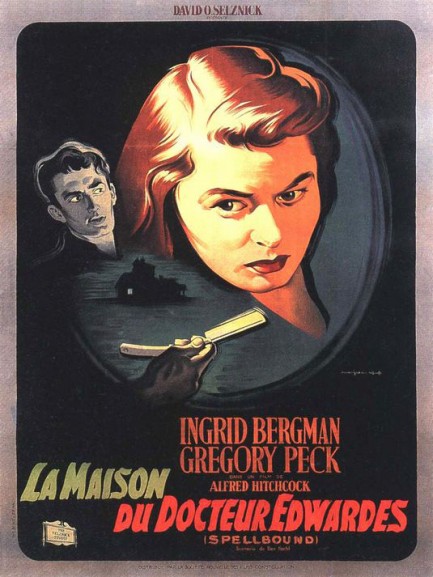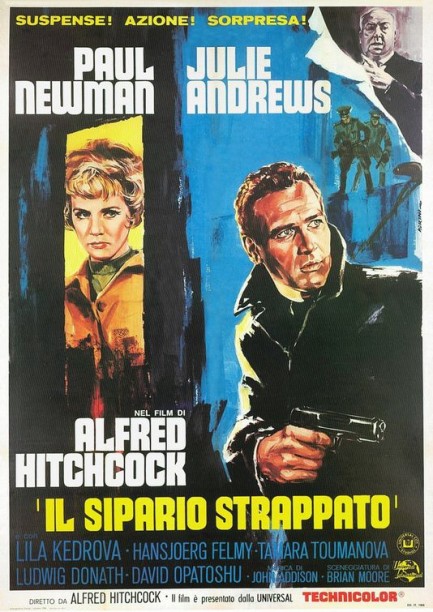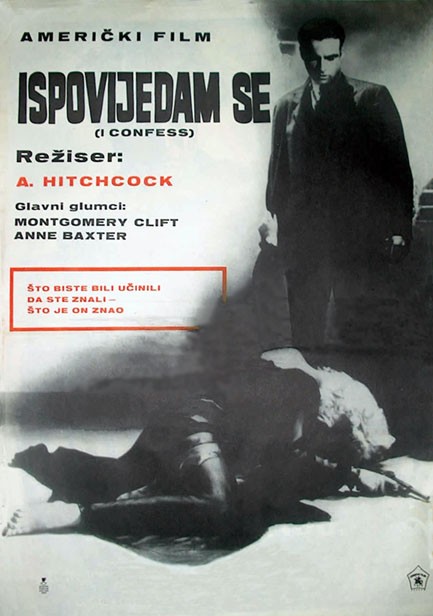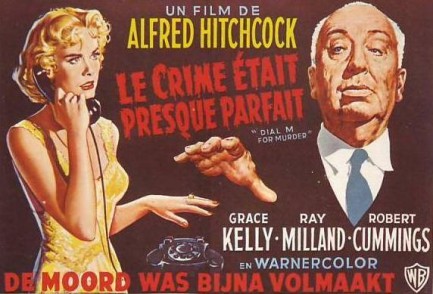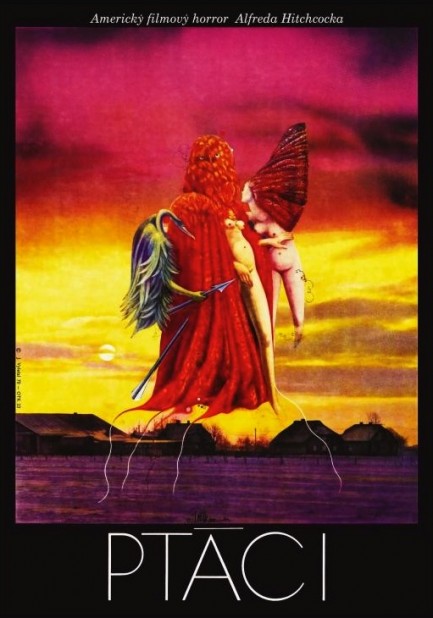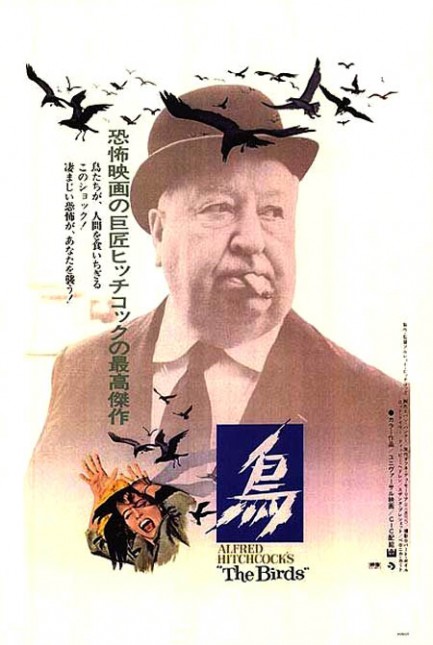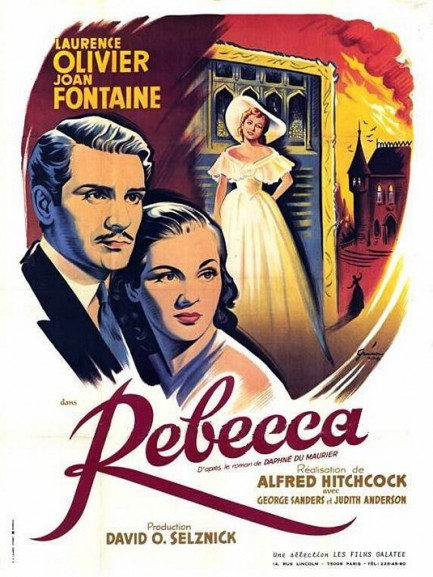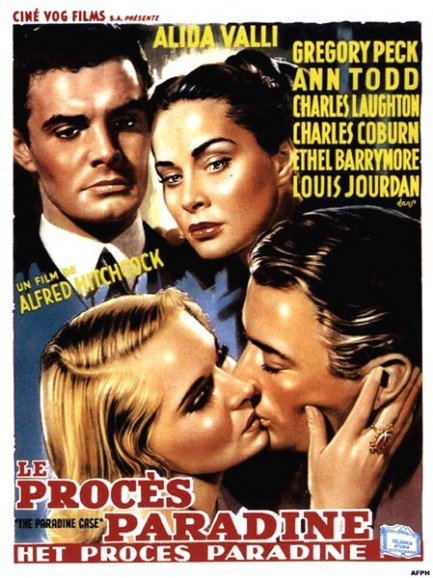 ---