Britain may have colonized the island, but it was Hollywood that colonized the film culture.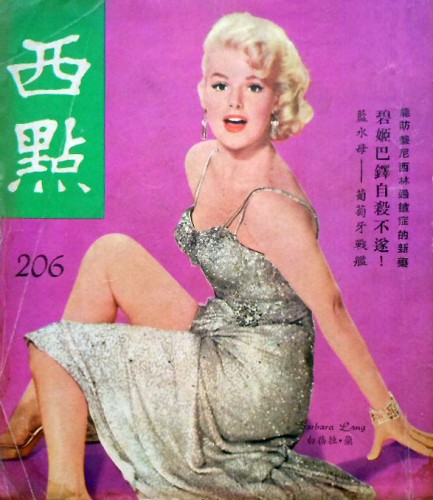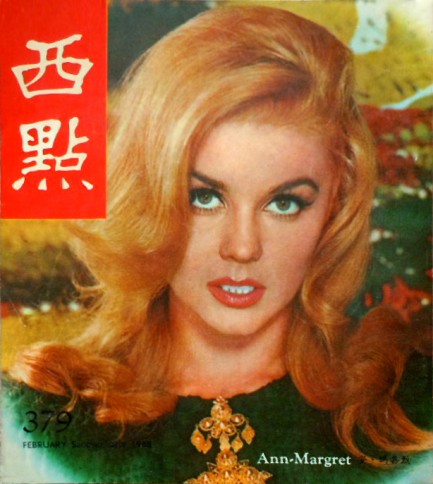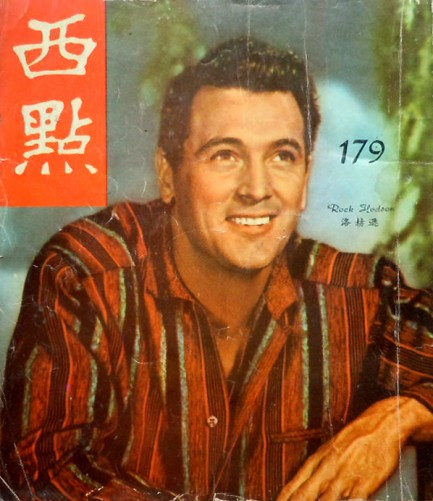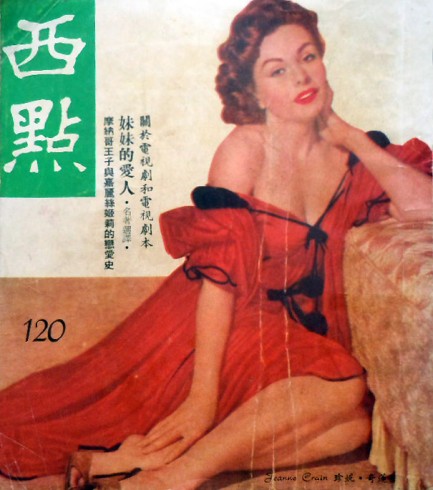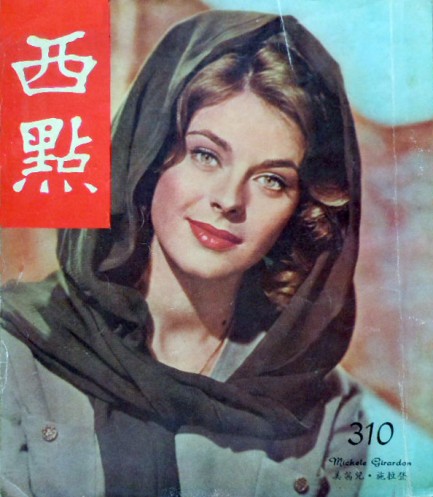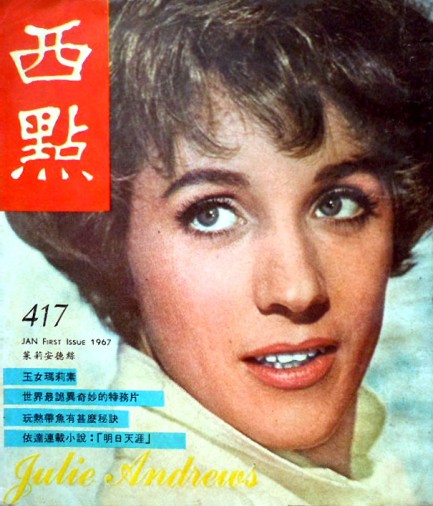 Above are six issues of Hong Kong's West Point magazine, named for a geographical feature of Hong Kong Island. The insides of these are not as visually interestings as the outsides, owing mainly to the poor quality printing and coarse paper stock, but if you're curious you can see some interior pages here. You may also be wondering if West Point had coverage of Asian celebs. Yes, but unfortunately they weren't allowed within light years of the magazine's cover, as far as we can tell. These issues, top to bottom, date from the early-'50s to 1967 and feature Barbara Lang, Ann-Margret, Rock Hudson, Jeanne Crain, Michèle Girardon, and Julie Andrews.
---
The brightest smile in town.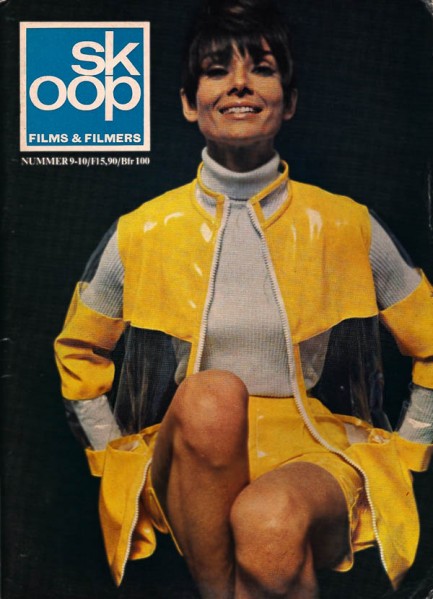 Here's one of our Amsterdam finds, a 1967 copy of a Dutch cinema magazine called Skoop. There was a giant stack of them, but we liked this one because its cover featured a shot of Audrey Hepburn we've never seen before. It also had a twenty-page interview with Alain Resnais, as well as a long feature on the 1967 Cannes Film Festival. We can't read any of it, but the pictures sure are pretty. Below are a few interior pages, including images of Julie Andrews, Lex de Bruyn and Delphine Seyrig.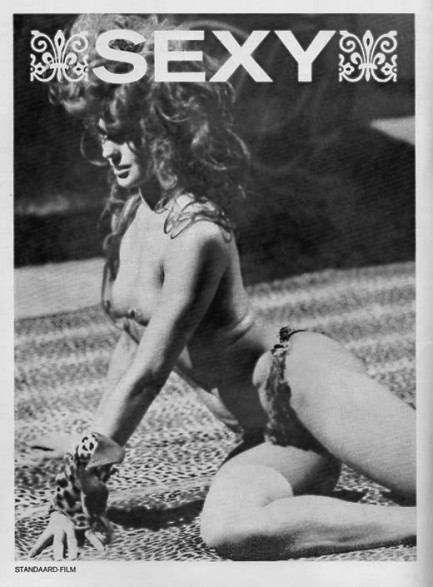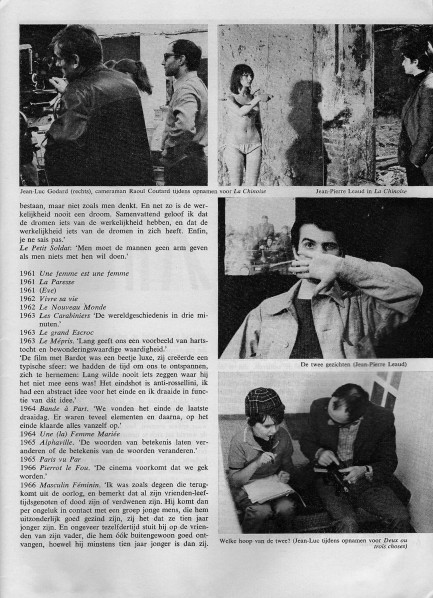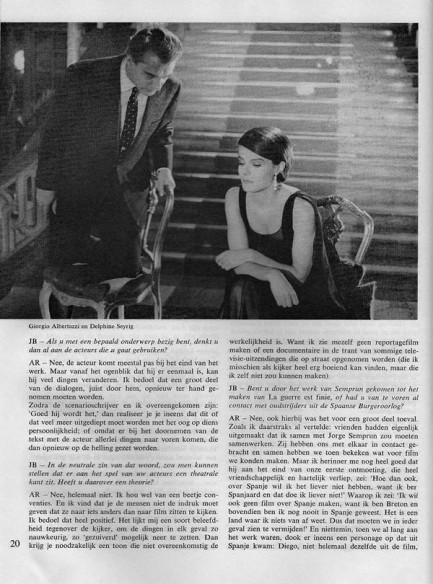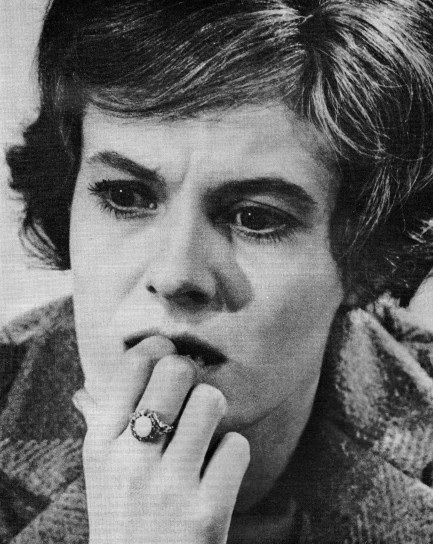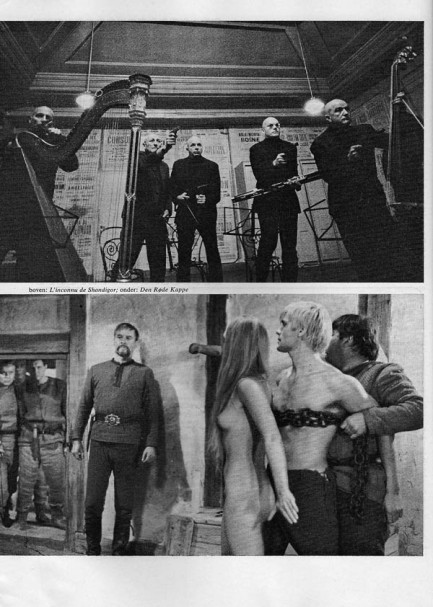 ---
Hitchcock means terror in any language.

We mentioned a while back how frequently we run across foreign language Hitchcock posters, so here are a bunch for your enjoyment, including yet another version of Vertigo. FYI, Il Sipario Strappato is Torn Curtain and Ptáci is The Birds.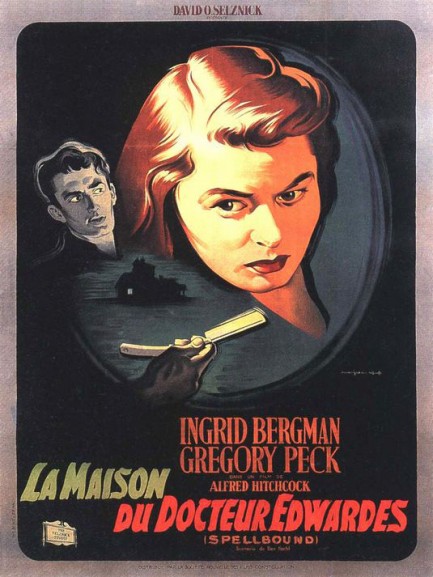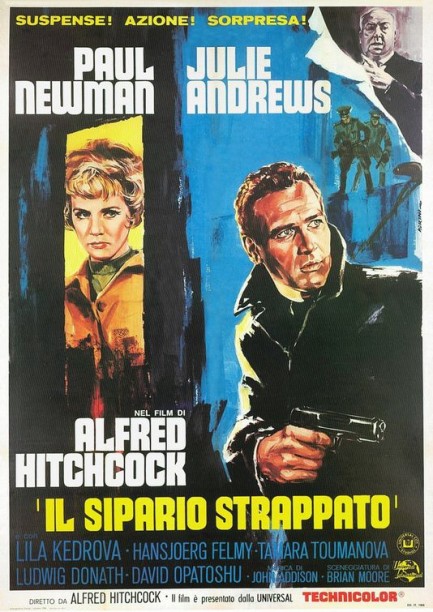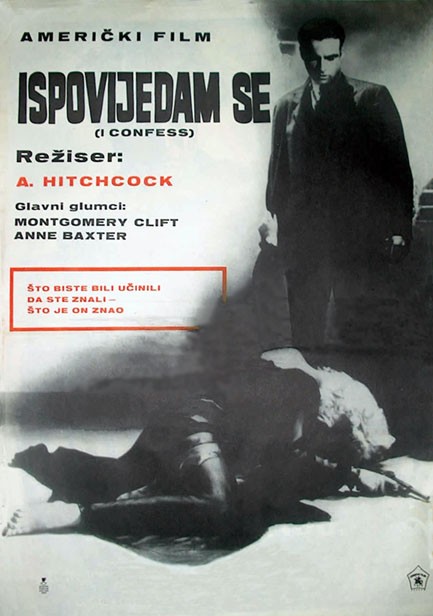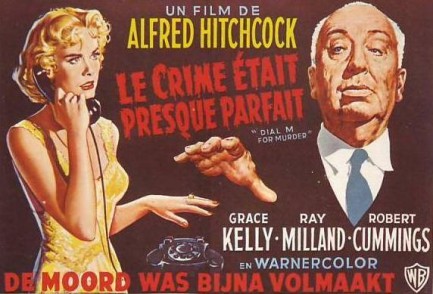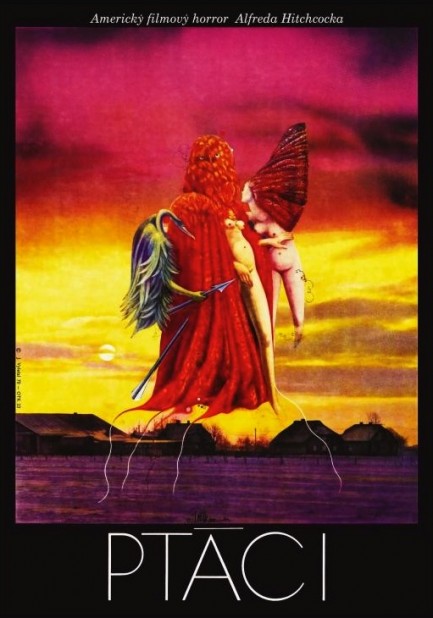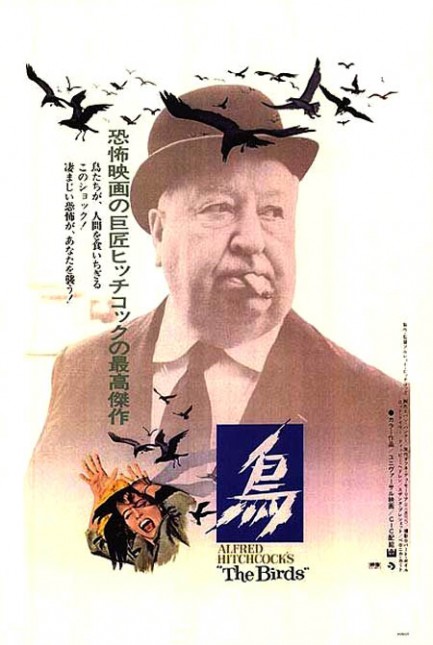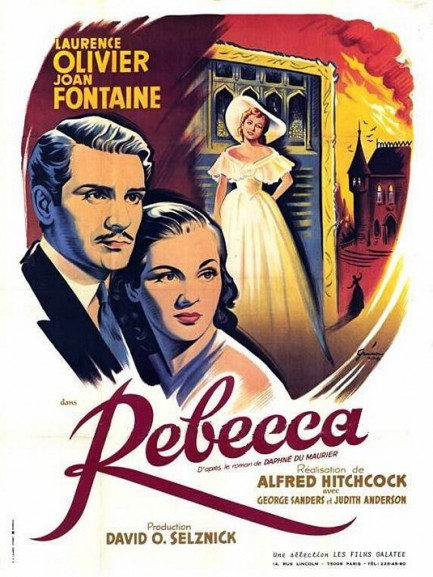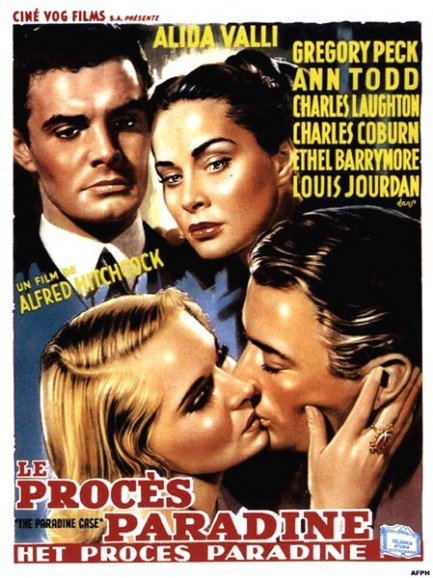 ---